Amazon's "Prime Now" service covered area where Pochi products arrive in 1 hour expands to Osaka, Hyogo and Yokohama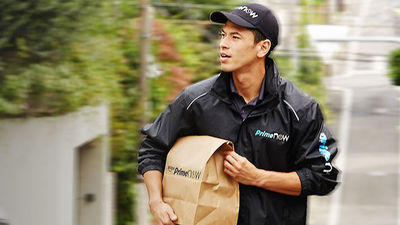 Service that items purchased at Amazon deliver to home at an hour from order "Prime NowIn November 2015Started in some parts of TokyoHowever, from January 26 (Tuesday) 2016, it was announced that some areas of Osaka, Hyogo and Yokohama will also join the service area.

Amazon Prime Now - Everyday shopping to arrive in one hour.
http://www.amazon.co.jp/b?node=3907674051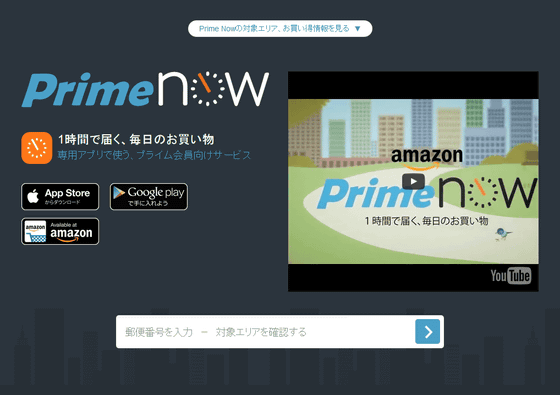 You can use Prime Now,Amazon Prime Membership(Including family members)Amazon Family,Amazon StudentOnly members. There is a 30-day free trial period for Amazon Prime and Amazon Family, Amazon Student has a free trial period of 6 months, so if you use them you can try Prime Now for free It is also possible.




You can understand what kind of service Prime Now is by seeing the following movie.

Amazon Prime Now - YouTube


Prime Now is a service limited to Amazon Prime membership, a service that you can get items purchased at Amazon to be delivered to your home within an hour from the order. We use a special application for use.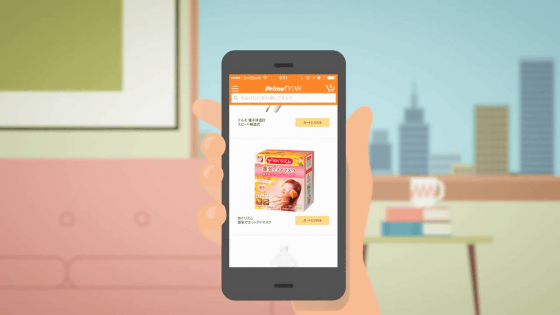 A fee of 890 yen is required for delivery within 1 hour, but you can use 2 hours flight free of charge to get it delivered to you in 2 hours from the order.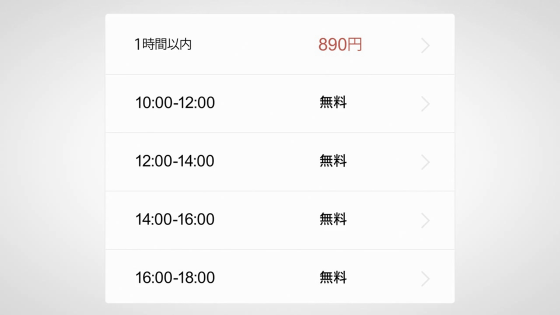 Furthermore, since the delivery possible time is from 6 o'clock in the morning to 1 o'clock in the morning, even people who say "work is busy and mails can only be received on the day off" can be relieved. However, the ordering time is from 1:00 to 6:00 in the case of delivery within 1 hour, and it is from 6:00 to 0:00 for the 2 hour flight. In addition, since it becomes possible to use the service from the order of 2500 yen or more, it may become a service that is quite useful for those who purchase everyday items etc. on a small scale on the net.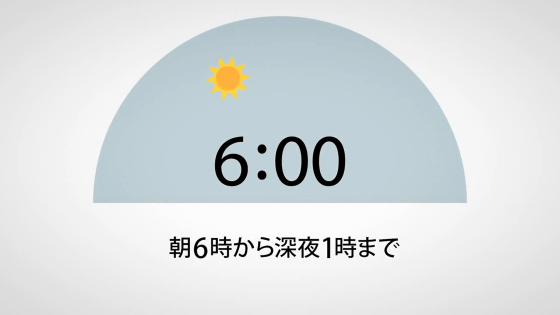 The service target area of ​​Prime Now will be expanded from 26th January 2016. In Osaka Prefecture, the new service target area is located in Osaka Prefecture in the 17 wards of Osaka City (Kita-ku, Yodogawa-ku, Higashiyodogawa-ku, Miyakoshima-ku, Asahi-ku, Chuo-ku, Minato-ku, Fukushima-ku, Konohana ward, Nishiyodogawa ward, the whole Naniwa- District / Higashinari-ku, Tsurumi-ku, Tennoji ward, Sei-ku, part of Taisho Ward), Toyonaka City and Suita City, part of Settsu City · Moriguchi City. Hyogo prefecture is a part of Amagasaki-Itami city. In addition, in Kanagawa Prefecture, where services have already started in Takatsu Ward, Nakahara Ward, Miyamae Ward and Tama Ward in Kawasaki City, newly established in Yokohama City Asahi District, Hodogaya Ward, Isogo Ward, Kanagawa Ward, Kohoku Ward, Minami-ku, Naka-ku, Nishi-ku, Tsurumi-ku, Tsuzuki-ku, Kawasaki-shi Kawasaki ku, Koku-ku were also included in the service area. However, depending on the area, there are areas where it is only available for 2 hours, so it is necessary to be careful.

Also, if you want to check if your area is included in the target area or if it is one hour correspondence area,Prime Now PageDo you enter postal codes in the search box at the top ... ...




You can check details by entering a zip code in a special application. In addition, Prime Now application is distributed free on the App Store · Google Play · Amazon Android App Store.

Amazon Prime Now on the App Store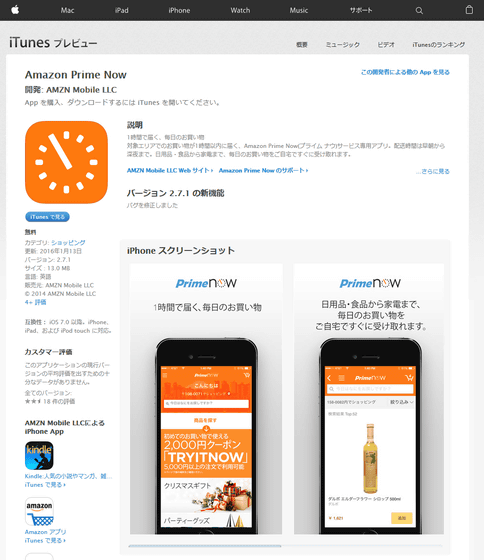 Amazon Prime Now - Android application on Google Play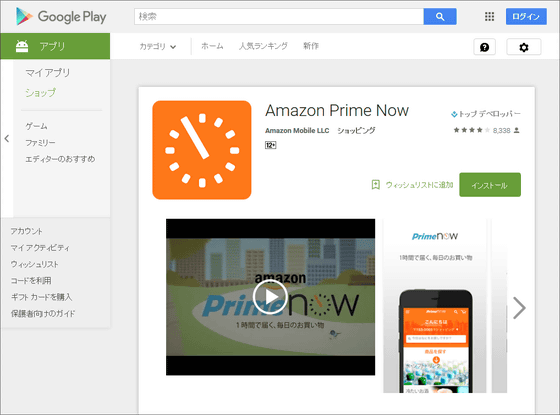 Amazon.co.jp: Amazon Prime Now: Android App Store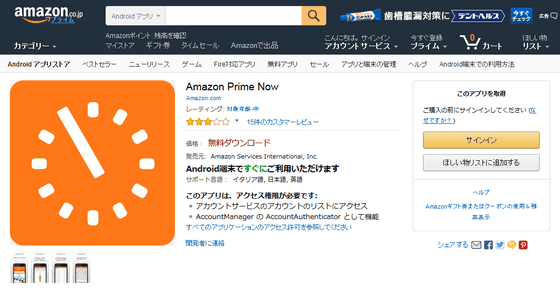 · Continued
"Prime Now" warehousing & delivering goods that Amazon gave us an item in 1 hour - I saw the state of delivery & delivery - GIGAZINE