Until the Amazon finally started receiving the same day "shop front reception", about 3000 stores nationwide "Yamato Transport Sales Office" How to use and notes Summary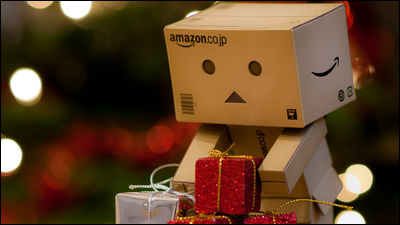 ByWilliam Warby

In order to respond to a wide range of needs such as "I want to receive it earlier", "I want to receive it on the way home", "I want to receive it collectively at the weekend", Amazon will provide the same day delivery service at "store reception" from Thursday, November 13 It was announced that it started for the first time.

Amazon.co.jp adopted Yamato Transport's "Takkyubin pickup location selection service". | Yamato Holdings
http://www.yamato-hd.co.jp/news/h26/h26_58_01news.html

Started offering the same day delivery service on Amazon.co.jp, a new extension method of receiving products "shop front reception"
http://www.amazon.co.jp/gp/press/pr/20141113/

The target which corresponds to "It is urgent flight on the day (514 yen per one time)" and it will be able to receive the goods arriving at the Yamato Transport sales office surely on that day. Annual membership fee Including "Amazon prime" of 3900 yen If you join, you can use the same day delivery service of the target item "as fast as you can" free of charge any number of times annually, so it will be more convenient for some users .

In fact, click "Selection" under "You can also use over-the-counter reception" at the time of ordering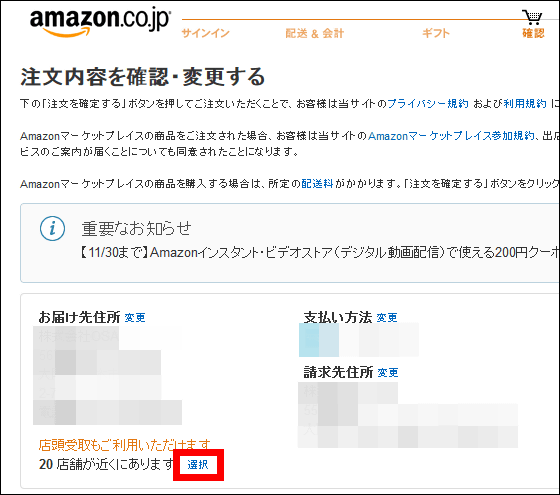 Then the sales office near Yamato Transport comes out so click "Send to this store" and it is completed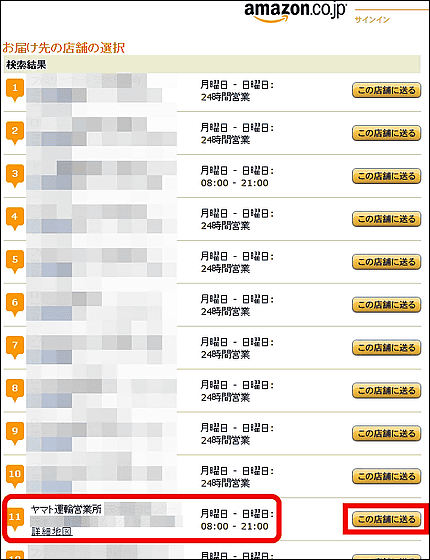 As a caveat, although it is open all the year round, it is from 8:00 am to 21:00, and the following preparations are necessary at the business office receipt.

· E-mail body from Amazon.co.jp (Inquiries number of baggage to receive)
· Identity verification card (driver's license, health insurance card, student ID card, passport, employee ID card, credit card, etc.)

Afterwards it is ok if you tell us that you ordinarily came "at the sales office to pick up Amazon's baggage."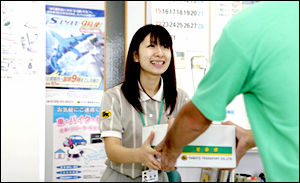 Since the place where we can receive more than other convenience stores has increased, it is increasingly being polished by the strength of Amazon.