Amazon is testing a service that delivers goods from retail stores such as shopping malls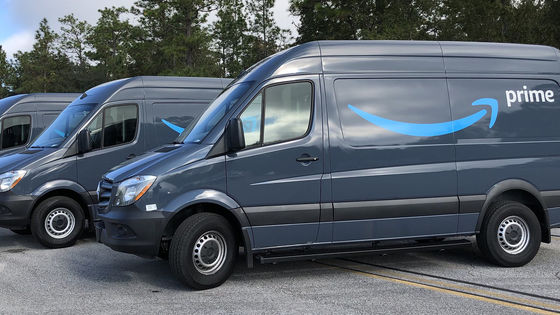 by
Todd Van Hoosear
In 2015, Amazon, the world's largest online shopping company, launched
Amazon Flex
, a system that outsources the shipping of products to individual drivers in order to improve the efficiency of logistics. It was revealed that Amazon is using its Amazon Flex to notify registered drivers of a new program for delivery from local retailers.
Amazon (AMZN) Is Using Gig Economy Drivers to Deliver From Malls --Bloomberg
https://www.bloomberg.com/news/articles/2022-05-20/amazon-is-using-gig-economy-drivers-to-deliver-from-malls
Amazon tests using Flex drivers to make mall deliveries
https://www.cnbc.com/2022/05/20/amazon-tests-using-flex-drivers-to-make-mall-deliveries-.html
Launched in 2015, Amazon Flex is said to be one of Amazon's fastest-growing
logistics
programs, operating in more than 50 cities in the United States. Registered drivers can select and deliver offers at any time and receive a shipping fee of $ 18 to $ 25 (about 2200 to 3000 yen) per hour.
Start of 'Amazon Flex' where you can get money if you deliver Amazon on your behalf-GIGAZINE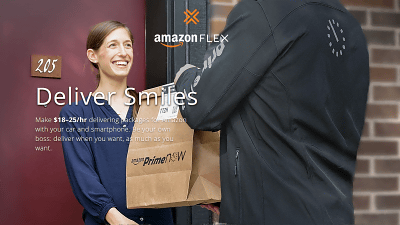 For drivers registered with Amazon Flex, from early 2022, 'Amazon Flex is testing a new'retail shipping offer'. Packaged from non-Amazon retailers in participating local shopping centers. You can receive and deliver your completed orders directly, '
CNBC
reports. This notice was sent to the driver in Las Vegas, and it was said that it included only orders at some stores of a huge shopping mall of about 180,000 square meters in Las Vegas.
Amazon is also one of the commercial centers of Chandler and Virginia, a prominent suburb of the Arizona metropolitan area, according to
Bloomberg
, who first reported on Amazon Flex's new program on May 20, 2022. Tysons offers delivery from retail stores in large shopping centers in the area.
Amazon spokeswoman Kate Kudolna said of the new Amazon Flex program: 'The Flex driver will do its job as usual, but will receive orders from retailers rather than Amazon stores and delivery stations. Is another way to connect Amazon sellers and customers through convenient shipping options. '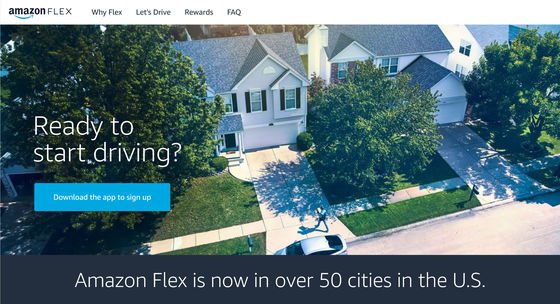 in Note, Posted by log1e_dh