What is the unknown logistics hub concept "Aerosmith" plan for Amazon's advance to the transport industry?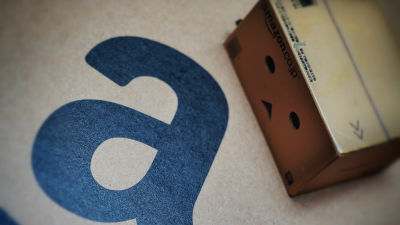 ByZhao!

Aerial delivery with droneAmazon that has already tested, already in urban areas including JapanExplosive delivery service within 1 hour "Prime Now"We are starting. There is nothing but rumors that Amazon "will advance itself to the transportation industry" to the Amazon which burns to improve the delivery quality, but at last it's part of the plan "Aerosmith (Aerosmith)Project has been revealed.

A Secretive Air Cargo Operation Is Running in Ohio, and Signs Point to Amazon | Motherboard
http://motherboard.vice.com/read/a-secretive-air-cargo-operation-is-running-in-ohio-and-signs-point-to-amazon

Amazon will cause a delivery delay in some parts of the US in the Christmas season of 2013 and will give the user a refund of shipping fee & a $ 20 (approximately 2100 yen) gift cardTroubleI was hit by. From that time on, Amazon has strongly recognized the need to prepare for risks related to the delivery of goods to the shipper, and some researchers have thought that the decision to advance to the delivery service on their own was renewed .

Meanwhile, there were few concrete plans and evidence to support it, although it was thought that Amazon's plan to enter the shipping business is frustrating, Amazon planned a huge air delivery service in Wilmington, Ohio, USA Is not it inside?MotherboardI'm reporting.

Wilmington airport for cargo located at Wilmington was pointed out that Amazon is making air transportation base. This airport, which was a US military airport until 1972, was later transferred to international transportation logistics servicesDHLUS branch office used as a hub for cargo shipping, but it hits DHL rivalFedExYaUPSWe lost the competition with others and withdrew in 2008. After that, it has been used as a base for international logistics.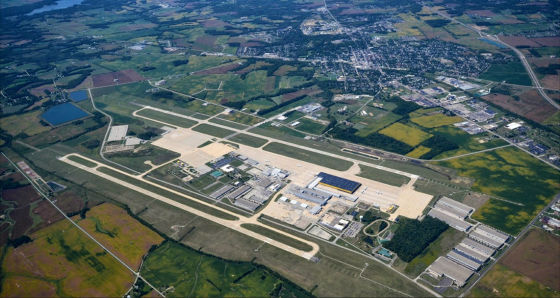 Wilmington Airpark was losing momentum that one million cargoes were being transported since the withdrawal of DHL, but in September 2015 an unnamed company "Air Transport Services Group (ATSG)" It turned out that the Boeing 767 of two aircraft were borrowed from ABX and carried out the transportation test. This type of contract is generallyWet lease (aircraft lease)It is said to be done in order to cope with the temporary increase in demand and to conduct experimental flying.

Although Motherboard got interviewed for ATSG, the spokesperson did not clarify the detailed purpose concerning the test flight on the grounds of a confidentiality agreement, but the spokesperson said, "We are carrying air cargo four times a day, The destination isLehigh Valley International Airport (ABE),Ontario International Airport (ONT),Oakland International Airport (OAK)It is said to have said.

Since Amazon has a distribution center within 20 miles (about 32 km) from ABE and ONT and 60 miles from OAK (about 96 km), Motherboard estimates that this transport test is done by ATSG When I asked a spokesperson, I acknowledge that it is a general consumer but I did not answer about whether it is Amazon or not.

According to Motherboard, we did not reveal whether the test project is short-term or long-term, but ATSG spokesperson said, "My guess is that it will reach delivery peaks (due to Black Friday and Christmas season) to the end We are assuming the fourth quarter, "he said. In addition, when I covered ABE, I heard that the telephone has been unlikely to be unilaterally called "There is never to be discussed", and at least the companies conducting the delivery test knew only that they wanted quiet tests without being disturbed That's right.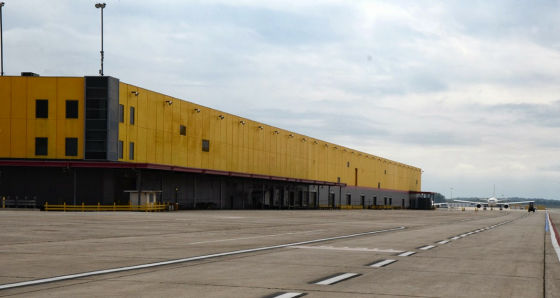 Motherboard investigated whether FedEx, UPS and DHL are engaged in cargo transport testing at Wilmington Air Park, and as a result, neither freight company denied involvement. So, when I asked Amazon whether it was involved straightly, "We have cooperated with various partners to deliver goods by aircraft for many years, hoping that this relationship will continue in the future It is said that it was an answer "It is.

Motherboard says from the officials closer to Amazon that "Amazon plans to build its own transport network by 2016, the ultimate goal is to deliver to real stores within 90 minutes to 2 hours from online order" It is thought that there is a high possibility that Amazon is planning to advance to the shipping business independently in order to achieve its purpose. The Aerosmith plan is also part of it.

Alibaba, which has already grown to become an rival of Amazon by expanding sales to 19 billion dollars (about 2.3 trillion yen) by Chinese online mail order, will set up its own logistics network from 2013, We realize delivery of food to the city. It is natural flow that Amazon opposes this movement, firstly, it is expected that it will embark on a delivery service with complementary positioning to respond to special seasonal special demand where commodity delivery increases dramatically.

However, some people predict that "Amazon will further expand the freight transport business", like Marc Urfatto, a logistics consulting firm MWPVL. In addition, the person who calls himself to work at Amazon says "Amazon is working on a secret test of the transportation system that replaces UPS"writingThere also exists. This author writes that "Amazon will realize the service of delivering the next day anywhere in the world within two years by building its own transportation system."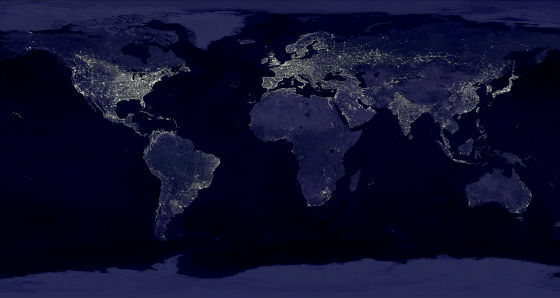 ByWoodleywonderworks
in Note, Posted by darkhorse_log