Amazon found out that "Taxi dispatch application" is being tested as a means of delivering items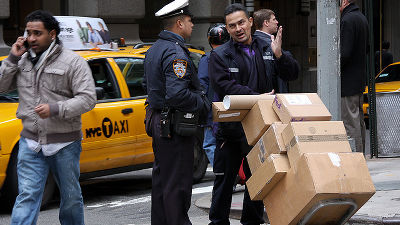 ByJohn Fraissinet

It is known that Amazon is testing a variety of methods in a system of product delivery,"Amazon Prime Air" to complete delivery within 30 minutes using droneAndEntering the logistics field and providing immediate delivery serviceHave been tried. What such Amazon went on to next saw calling a taxi from an application such as a smartphoneTaxi dispatch application"The method of putting only luggage on behalf of people and entrusting delivery is tested.

Amazon Is Testing Taxis for Deliveries - WSJ
http://online.wsj.com/articles/amazon-testing-taxis-for-deliveries-1415209630

This experiment is being conducted in the areas of San Francisco and Los Angeles in the USA, Amazon is a taxi dispatch application "Flywheel"To collect taxis at the distribution center and outsourcing delivery of about 10 pieces of baggage for each ZIP code (zip code). Taxis can receive a fee of 5 dollars (about 560 yen) per piece by delivering the package within 1 hour.

This is intended to expand the same day delivery service that Amazon and other online stores are undertaking, and it seems to seek methods different from traditional delivery companies such as UPS and Fedex. Especially from the fact that delivery companies delayed issues one after another at the Christmas season last year, it was necessary to take measures to avoid risks.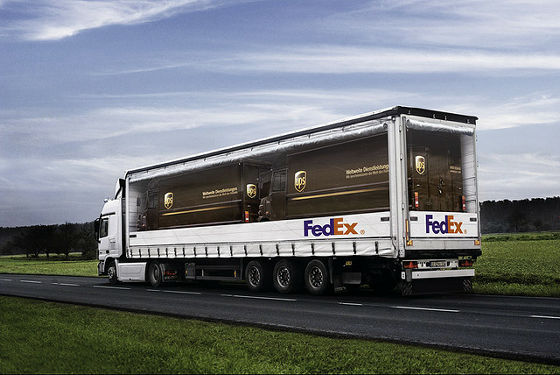 ByRay Dehler

What will become the key to this approach is which drivers are responsible for which baggage and how efficient delivery is realized,Forrester ResearchAnalyst, Mr. Scarita Murpur tells the Wall Street Journal that Amazon is trying to develop the package sorting system algorithm and implementing the most appropriate shipping.

It is thought that how to secure the safety of cargo to be transported is becoming a key further. In the unlikely event, issues such as who is responsible and how insurance is applied when the cargo is damaged such as damage or loss may be solved in the future .

If this approach is promoted, it seems to be said that there is a certain merit for the taxi industry. Especially if you ship in a time zone where the taxi utilization rate is low, such as during the morning of weekday, it seems that you can improve sales.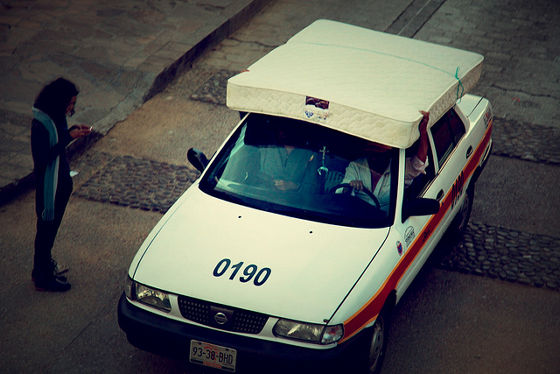 BySteven Zwerink

In Japan, because the regulations differ from the US, it can be said that it is unknown whether the same method can be applied as it is. In the case that occurred in the past, there were cases that the Kyoto Transport Branch instructed a taxi company because taxis transported only horse racing schedules of horse racing for many years without putting passengers on them.

Carrying the racing schedule without putting the customers Kyoto Transport Branch office stop guidance
http://news21.2ch.net/test/read.cgi/dqnplus/1176393867/