Amazon will develop a new application that could transform the structure of the truck industry and will also be released in the summer of 2017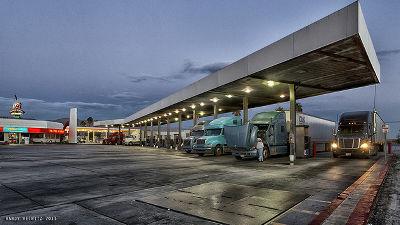 ByRandy Heinitz

Amazon, which continues to change its distribution in various ways, seems to be progressing measures to greatly cut delivery company's cost this time. The new application that is currently being developed and is expected to be released even during 2017 can eliminate the cost of an intermediary entering between shops that ship products and shipping companies that do delivery It is reported that the mechanism will be adopted.

Amazon is building an 'Uber for trucking' app - Business Insider
http://www.businessinsider.com/amazon-building-uber-for-trucking-app-2016-12

Amazon Looks to Develop an Uber-Like App for Booking Truck Freight - WSJ
http://www.wsj.com/articles/amazon-looks-to-develop-an-uber-like-app-for-booking-truck-freight-1481925544

According to Business Insider, the application that Amazon expects to release in the summer of 2017 will be for stores and truck drivers that sell products. It is thought that the driver who has the truck will be able to locate and undertake the job with the application when it is necessary to ship the baggage sold via Amazon. By using this application which can be said as "Uber's luggage version", the store can find the driver who carries the package directly, and the driver will be able to find the job without intermediaries. In other words, this is a new service that makes it possible to compress delivery fees, which is said to be about 15%, by "hollowing out" intermediate companies.

According to the information provider, it seems that the application displays the fee paid to the driver in real time along with the amount of baggage and the destination, and it is structured to accept the consignment from the driver. In addition, the application also has a mechanism to automatically display the route until loading and unloading baggage. Furthermore, by allowing all settlements to be done on the application, it is expected that functions that can omit administrative procedures such as issuing invoices are expected to be installed.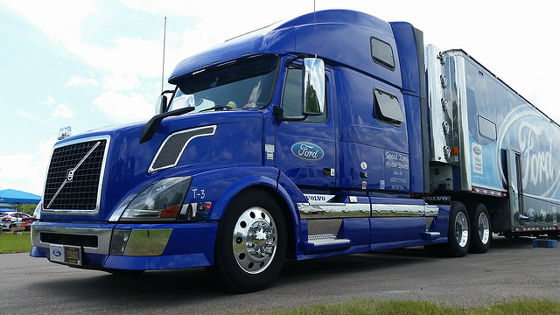 ByMichel Curi

In the rumors of recent circumstances, it is said that Amazon plans to build services that comprehend not only sales, but also from so-called upstream to downstream logistics, on its own, this rumor It seems that it can say that it is in line with. On Amazon,Introduce cargo aircraft dedicated to own company in lease formThen,Advance to shipping businessIn addition to shipping productsStarted "Amazon Flex" which can be undertaken by individualsWe are working on building a system to cover almost all stages of logistics by our company.

Furthermore, "Prime Air" experiment which delivers goods directly to private residence from warehouse by drone is also started in the UK.

Amazon finally launched "Prime Air" delivery of goods by drone - GIGAZINE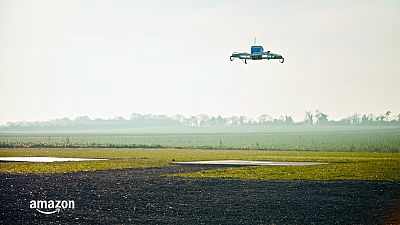 And, of course, it is the existing shipping company that will eat the aftermath of this movement properly. As mentioned earlier, it is likely to cause huge damage to intermediaries taking fees that are said to be about 15%, and it seems that the aftermath of the truck industry, which is said to be 150 billion dollars a year (about 18 trillion yen) Yes. There seems to be a situation that can not be forgotten by one side of Amazon that places the theme of "destroying the existing business model".