I drank 3 kinds of hot drinks in winter in Pablo Cafe such as luxurious hot drinks which made fluffy hot chocolate fluffy cheese cream Fuzzy Espupa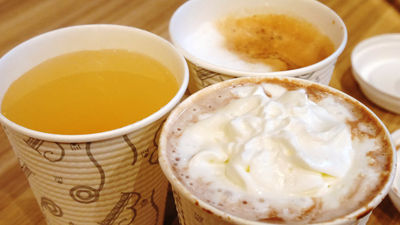 Cheese tart specialty store "PABLOStore with cafe "Pablo CafeYou can eat baked fishy cheese tarts and various kinds of mini cheese tarts. The only thing you can not taste at Pablo Cafe is topping a cheese cream made into Espuma "Rich hot chocolate"And hot coffee latte which imaged gingerbread cookie"Gingerbread latte"Yuzu × caramel is exquisite"Hot caramel Yuzu teaThere are three kinds of hot drink in winter such as. I actually drank what kind of taste the unique hot drink has.

From Wednesday, November 15, 3 types of hot drinks of winter will be released at Pablo Cafe. | Cheese Tart Specialty Store PABLO News & Media Listing Information
http://www.pablo3.com/news/1115%EF%BC%88%E6%97%A5%EF%BC%89%E3%82%88%E3%82%8A%E3%83%91%E3%83%96%E3%83%AD%E3%82%AB%E3%83%95%E3%82%A7%E3%82%88%E3%82%8A%E5%86%AC%E3%81%AE%E3%83%9B%E3%83%83%E3%83%88%E3%83%89%E3%83%AA%E3%83%B3/

So, I came to Pablo Cafe at once.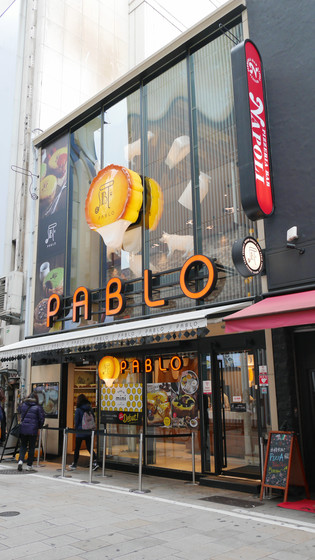 Order at the counter ... ....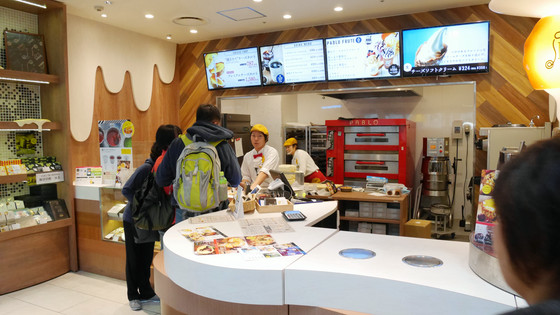 Move to the table seat on the second floor.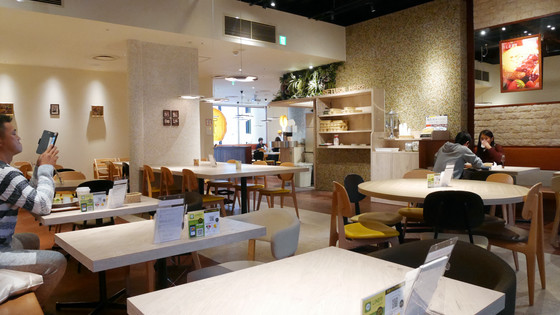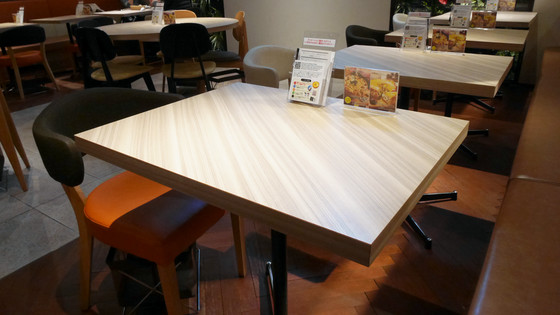 I will receive exchange cards with items when placing an order so I will wait for a while.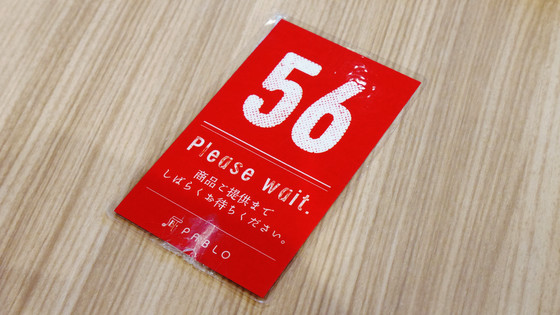 The goods arrived in 1 or 2 minutes from the order.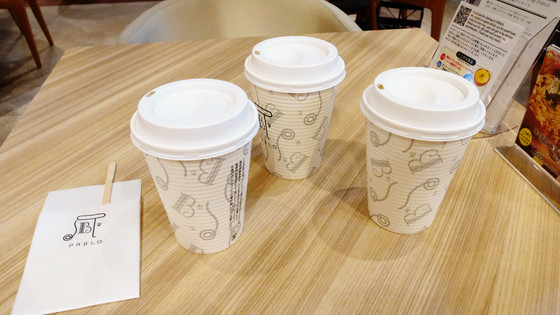 The drink is one size, and the cup is about this size when compared with the iPhone 6.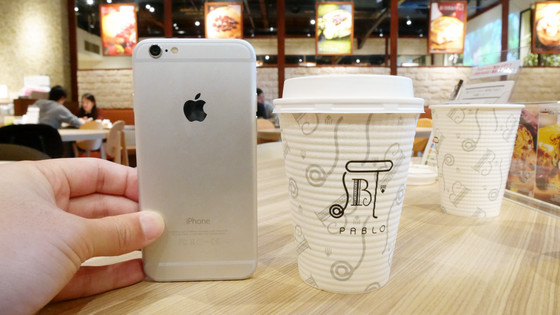 When opening the lid with this, it feels like this.



This is "rich hot chocolate". What is being topped is not just fresh cream, it is Espupa made cheese cream, it is very fluffy. When you actually drink it, you can feel the richness of cheese in the rich sweetness of hot chocolate, it is a richer taste than ordinary hot chocolate. It is a warm drink that is perfect for the cold weather season.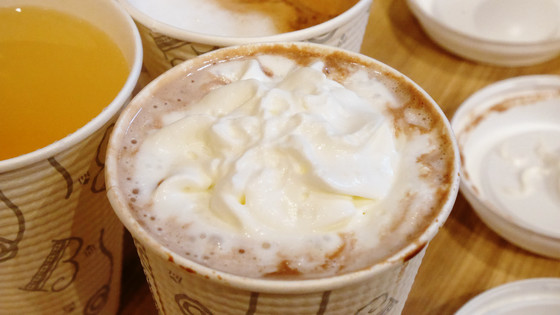 Continue to "Gingerbread latte". This is a hot coffee latte which imaged gingerbread cookie, a drink that can be tasted firmly with ginger & latte bitterness by striking with rich hot chocolate. I feel like drinking with a sweet sweet.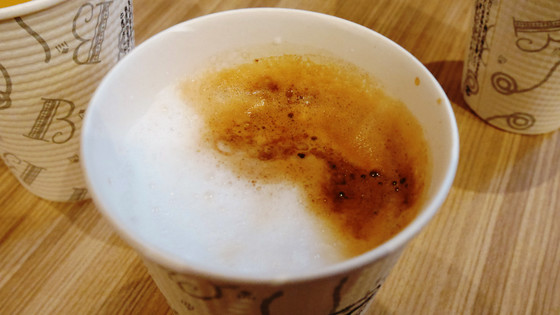 And finally "Hot caramel yuzu tea". When you scent the fragrance before drinking, it surely feels the sweet smell of sweetness of caramel. When I actually drink it, the refreshing fragrance of Yuzu spreads in the mouth at the beginning, but after a scent of yuzu has escaped it is a new sense of hot drink that a little flavor of caramel spreads in the mouth did. Even if you drink plenty you do not get bored & it is not dangerous so it is very easy to drink.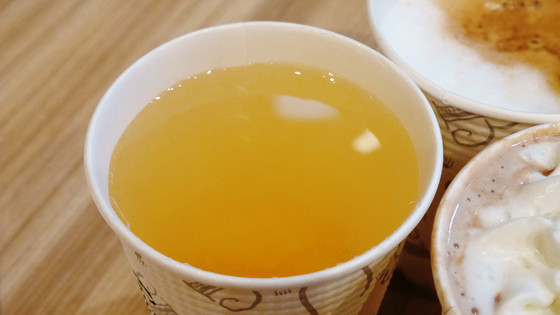 Hot caramel Yuzu tea is a point to do circling in Madler before drinking.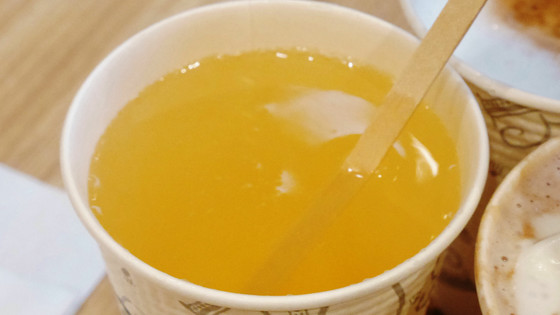 There are plenty of yuzu skin in it.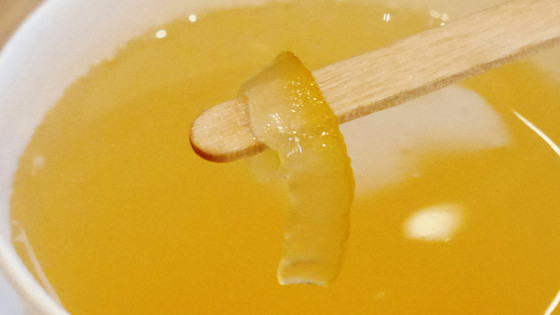 In addition, three types of hot drinks in winter in Pablo Cafe will be sold for a limited time from November 15, 2015 (Sunday) to March 31, 2016 (Thursday), "Rich Hot Chocolate" is taxed 450 yen, "Gingerbread latte" is 380 yen by tax and "Hot caramel yuzu tea" is 380 yen without tax.