I ate "meat pork don bowl with pork belly meat blooming meat pork bowl" at Pork College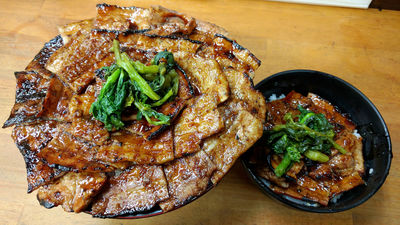 On a plenty of white rice, you can eat pork bowl with plenty of baked pork belly with sauce with garlic effectPork College"is. At this pig university, four sized pork bowls of small, medium, large, and oversized were eaten, and among them the oversized was a volleyball meat sanimi-don with weight exceeding 1 kg, so I actually ate it.

Pork University is about 3 minutes on foot from Shimbashi Station in Tokyo.


The appearance of the store looks like this.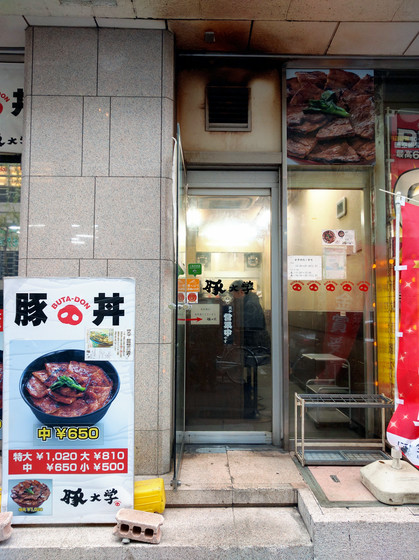 Size is small (500 yen), medium (650 yen), large (810), oversized (1020 yen) 4 kinds.



Purchase tickets with the ticket vending machines inside the store, and pass the order to the clerk at the counter OK.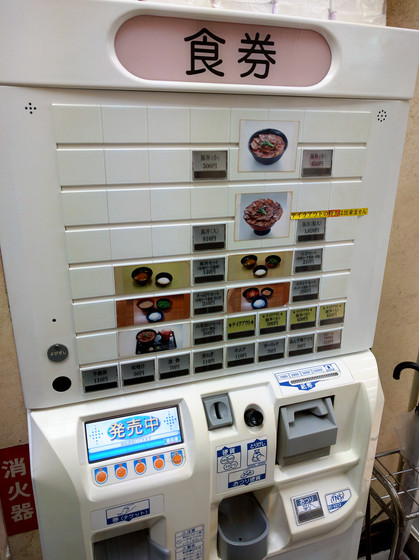 There are only 12 seats in the counter.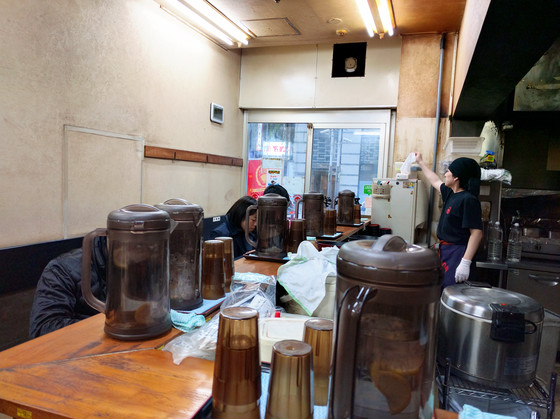 The menu is pasted also at the counter ... ...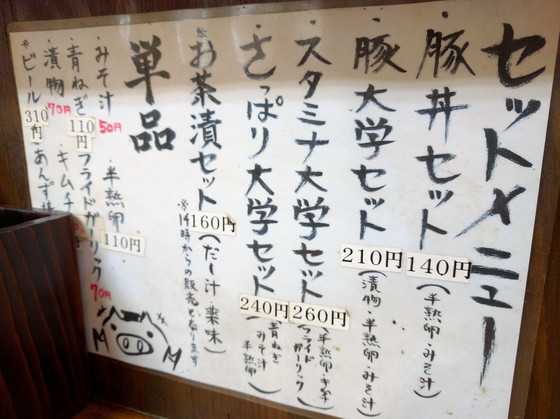 "Pork College Five Grounds" is also pasted, so read until these items arrive and wait.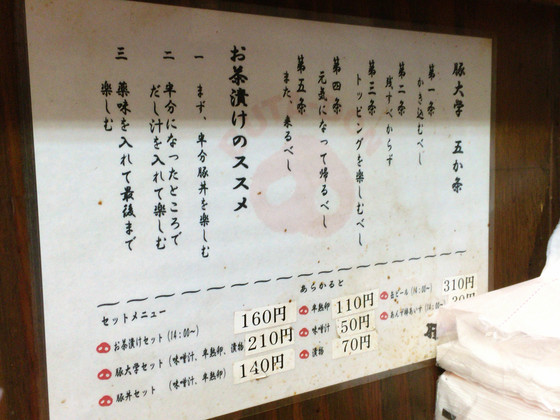 Pork bowl arrives in about 10 minutes from the order. The left is oversized and the right is small. In terms of price, oversized is just about twice as small, but overwhelmed by the difference in size.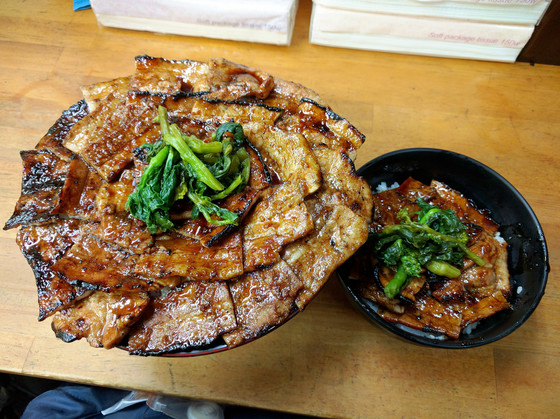 Looking from the side like this.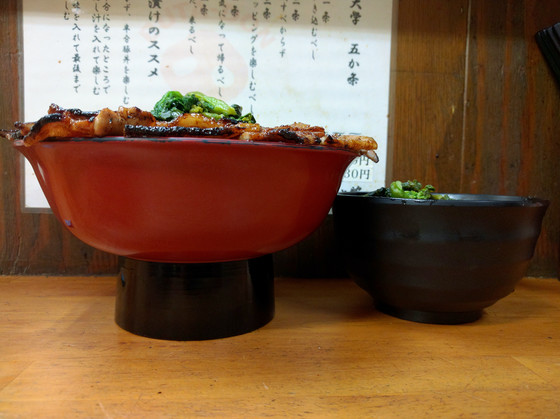 Pork bowl-soup is a mini rice bowl about half of chopsticks ... ...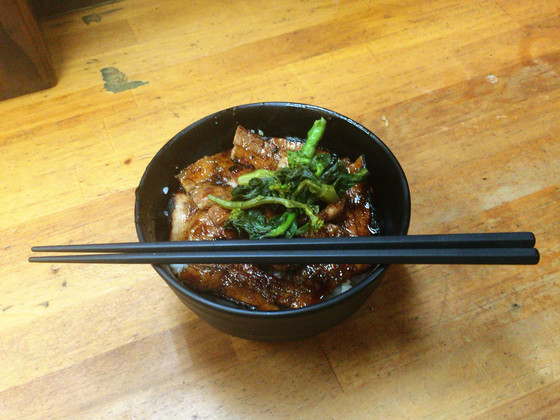 Comparing pork bowl oversized with iPhone 6, it looks like this. Anyway, a word of the deck.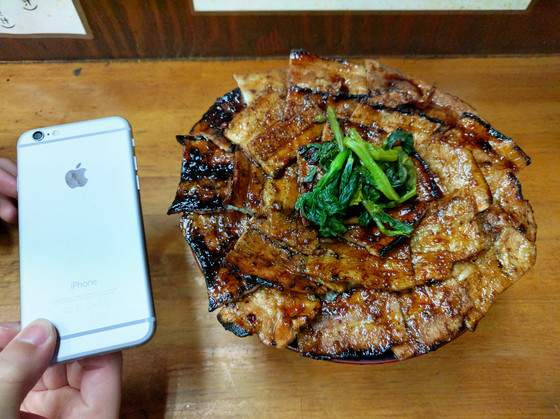 The bowl also has a height.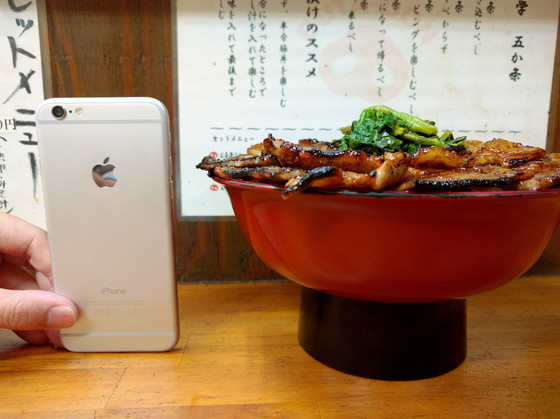 So I will eat it at once.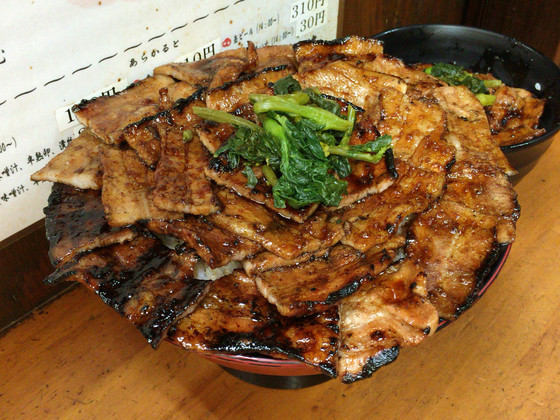 In the middle of a bowl is a ramen noodle.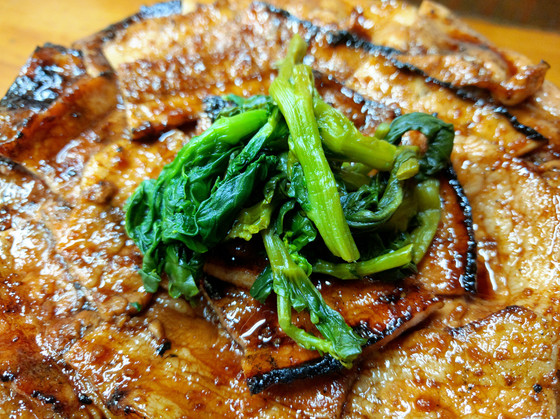 The size of pork loose meat is not so much, but it is loaded in large quantities without any gaps anyway.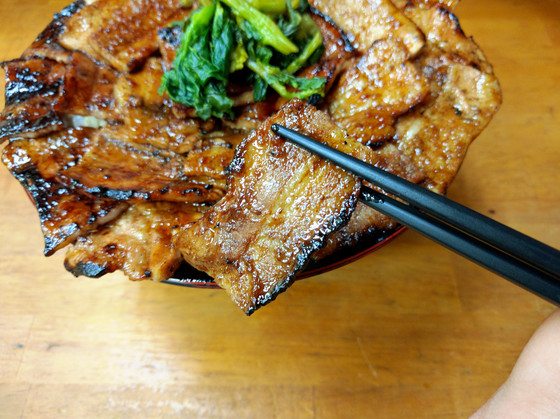 The thickness is about this.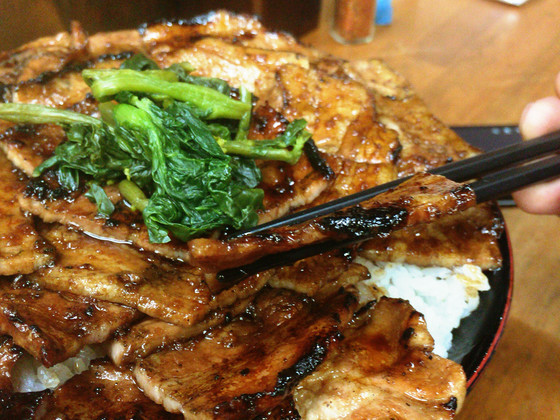 Plenty of white rice under pork belly.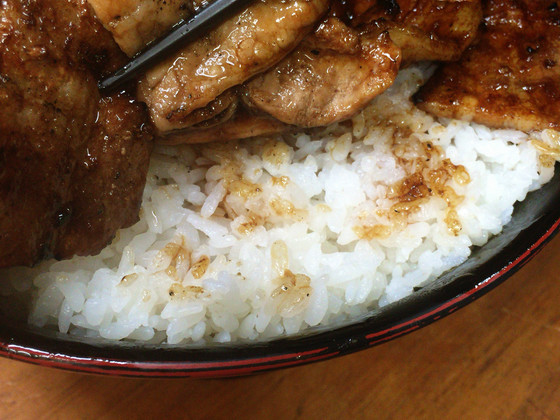 For that reason, when I try to eat it, the pork belly meat seems to have a kogation from the appearance, a fragrant flavor remained like a charcoal fire burned, and the flavor of garlic is felt well and rice is felt anyhow Seasoning forward. The compatibility of pork taste and sweet and sour sauce is reasonably good, and chopsticks advance steadily. Also, since pork belly meat is used, I thought whether fat was persistent, and when I baked pork loose meat, the fat felt much better but I did not feel that fat is too dense even if I advance the eating.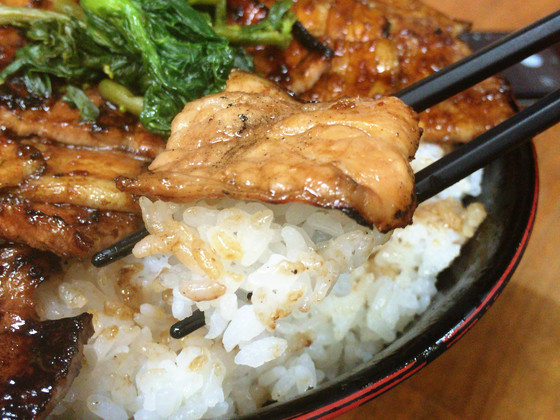 Shichigi chilli pepper and pepper are placed in the table, and you can also use these to change the seasoning.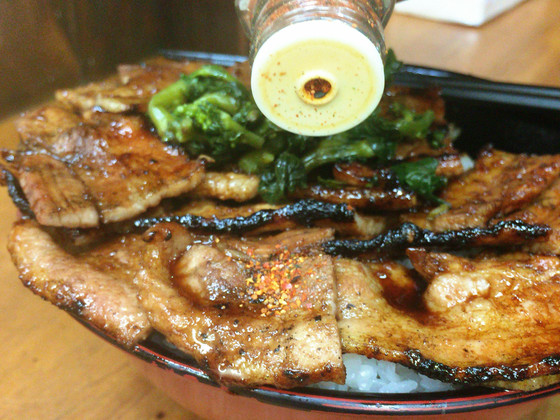 You can see how much rice is served when you look inside the bowl after you have eaten part way through. However, this does not mean that pork is too little, I felt the balance of pork and rice just right.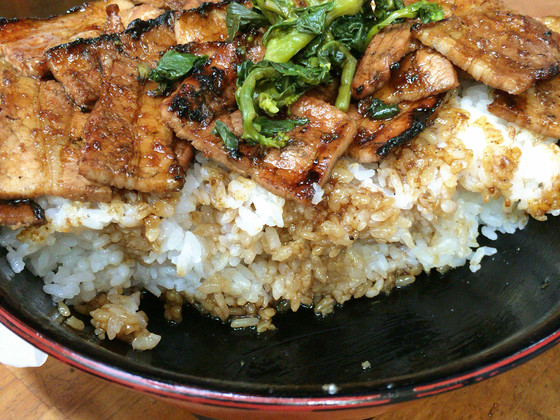 I got into the store with a total prepared weight of 1 kg, so I entered the store, but surprisingly I could reach the last bite.