When putting tomatoes in a beef pod sauce Yomezaka 's tomato beef pot dinner'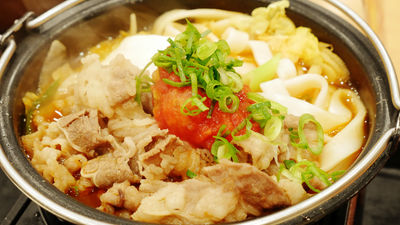 Yoshinoya uses aged beef that is offered as a classic menu in winter every year "Beef sukuban set menu"Tomato puree is added, the arrangement menu that the sourness of tomato complements the ripened beef taste is"Tomato saucepan table"is. I went to see for sure what the sweet seasoned beef squirting pot and tomato are compatible.

Tomato Beef Potsumen | Yoshinoya Menu | Yoshinoya
http://www.yoshinoya.com/menu/set/tomatonabezen.html

I came to Yoshinoya at dinner.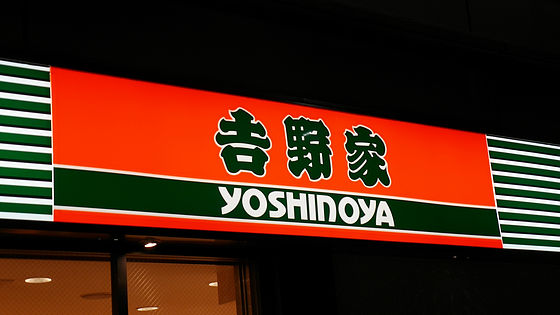 There was already a new item "Tomato Beef Potsumen" (630 yen including tax) in the menu of the store. I will place an order immediately.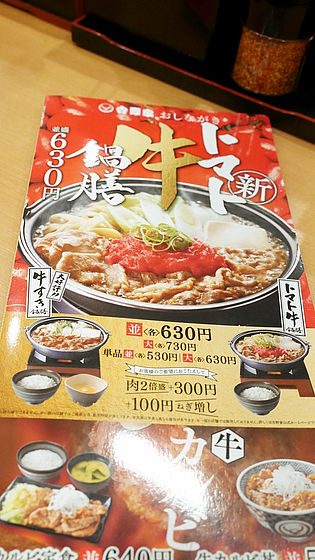 Tomato Beef Potsum arrives in about 10 minutes to wait. A gorgeous aroma of beef bowl-shaped tomato invites appetite. Unlike beef champagne tofu, raw eggs are not attached.



The inside of the small pot is like this.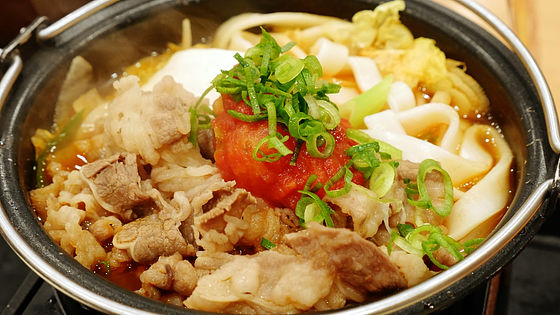 It is a dish that I have not seen much since the tomato puree sticks with noodles in the middle and scallions are scattered on it.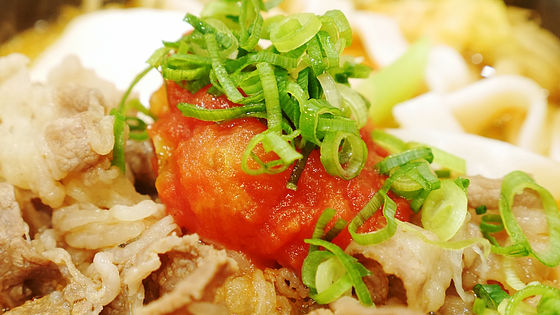 Sliced ​​aged beef occupies about half of ingredients. A person who says "I want more beef!" Can also order "2 times meat" with plus 300 yen.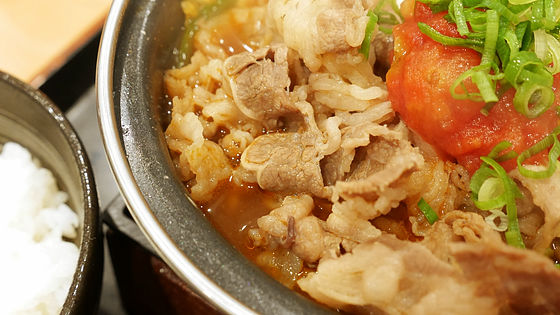 There are other flat beans, tofu, Chinese cabbage and goat as ingredients.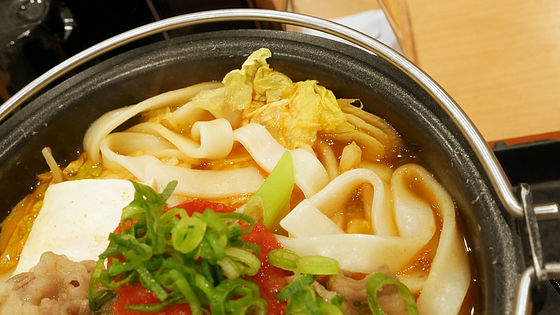 It's hot pot with soy sauce serving so it's nice to be able to eat long-time azu.



I ordered rice with this time, but it is also possible to order with a pot alone.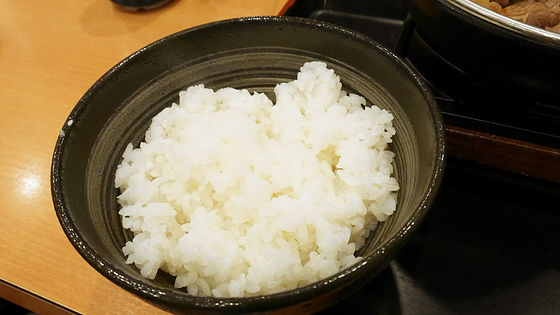 So, let's eat beef as it is. I was thinking that I just put tomato puree on beef sushi pot sauce, but already the sourness of tomato is felt, the base soup itself seems to be already tomato flavor.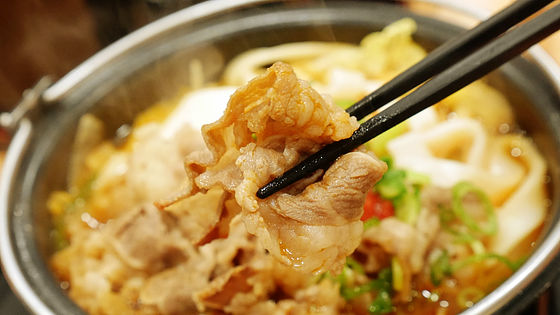 Scratching the soup with the grenades turned out to be a little reddish shades.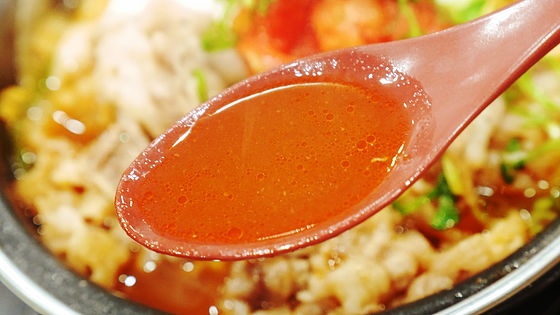 It is ant to eat tomato puree as one of the ingredients as it is, but I tried to dissolve it in soup firmly with chopsticks in order to taste the flavor of tomato abundantly.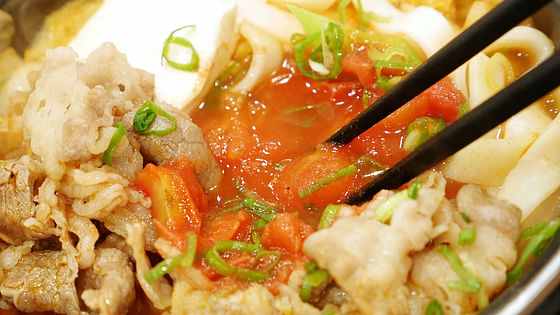 It is a puree tomato, but there are still a lot of solid parts, so you can eat pulp of tomato even after it is dissolved in soup. When I ate beef that infiltrated the soup with melted tomato puree, it got to feel tomato considerably more intensely than before melting, for example, it is a Japanese style Minestrone or a feeling close to Ru of Hayashi Rice. However, the beef taste was steadily present in the soup, and the compatibility with rice was outstanding beyond imagination.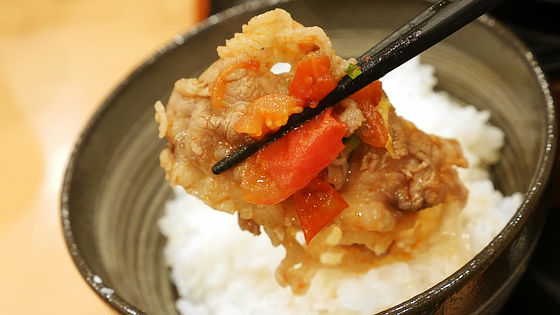 Not only the ripe beef itself, but also the umami that comes out of tomato, I will eat it. It seems to be favorable for both men and women.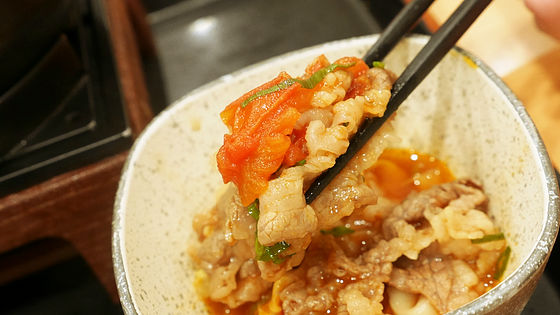 The soup looks something like this and you can see that it is pretty stained in tomato color.



Kishimen kept the good balance even after heating to a certain extent. The crispy where the tomato soup is entangled is also good compatibility.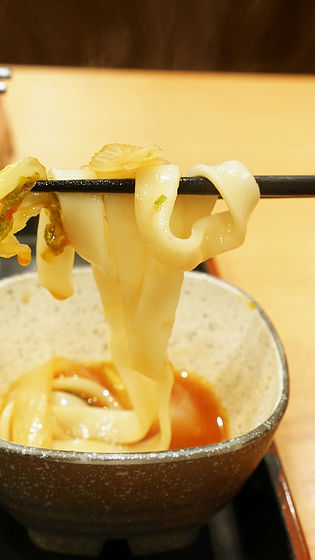 Trying to eat the pulp of tomato with soup, you can feel the acidity peculiar to tomato, it is a gentle taste that seems good for health.