The ultimate form of `` Kottori '' where thick cheese covers beef bowl `` Aspara cheese Dori beef '' tasting review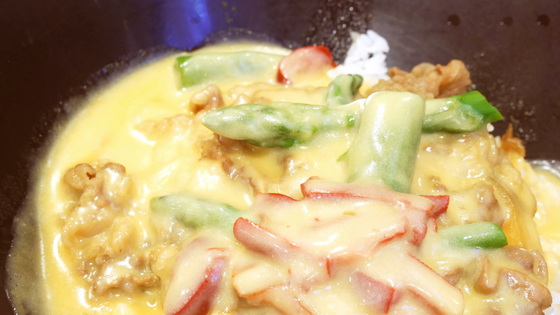 October 1st, 2019, Sukiya's Doria-style beef bowl `` Aspara Cheese Dori Beef '' with plenty of cheese sauce using three types of cheese, Red Cheddar, Mozzarella, Egmont Appears from (Tue). Since it is said that it is an excellent dish for cheese lovers that have a great compatibility with beef bowls, I immediately ate it at a restaurant to try the ultimate flavor.

New release of Toro-Ri Hot Doria-style "gyudon" "Aspara Cheese Dori Beef"! ! | Sukiya

https://www.sukiya.jp/news/2019/09/20190924-1.html
Arrived at Sukiya.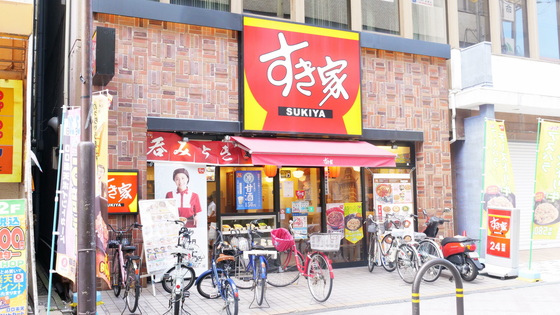 At the store, 'Aspara cheese beef cow' was appealing with a photo.



That's why I ordered an Asparagus beef cattle. The price is 580 yen including tax.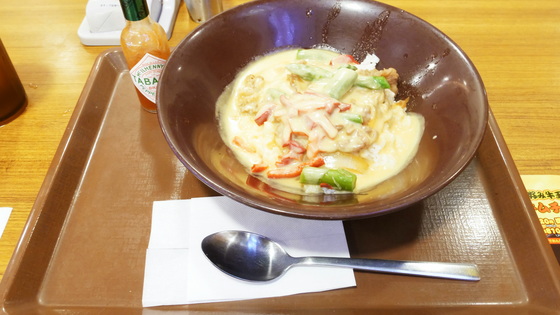 There is plenty of cheese to cover the beef bowl. The cheese sauce used red cheddar, mozzarella, and Egmont, and contained asparagus and sliced red peppers.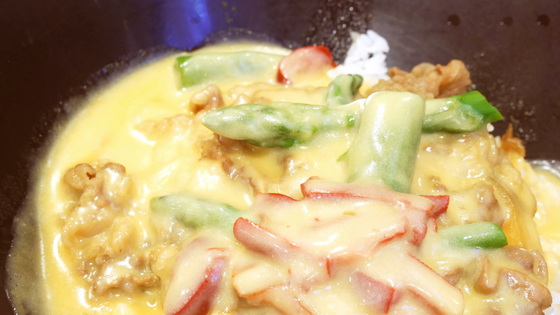 When you eat it, the thick cheese is very creamy and you can feel the strong aroma and richness of cheddar cheese. The sweet and spicy beef and onion are complemented with soy sauce flavored by the topping of the cheese. The red bell peppers and asparagus were boiled softly, and the rich asparagus cheese bull was used as a surprisingly refreshing aftertaste.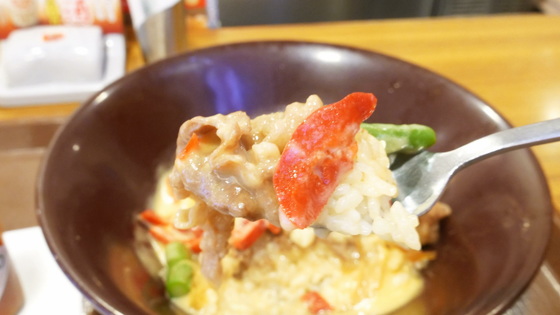 You can also add spiciness with the separate Tabasco.



Take a few drops ...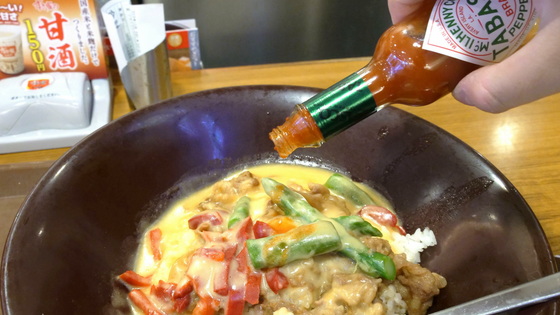 When I took a bite, the mellow cheese sauce changed to a tangy and pungent taste. By applying Tabasco, the sweetness of asparagus and red bell peppers will be enhanced. Since the cheese sauce is rich, it is hard to feel spicy, so it is recommended to add a large amount of tabasco.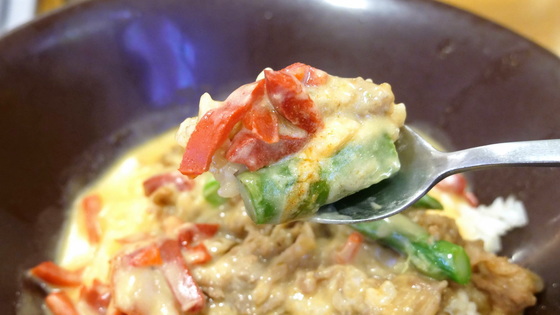 "Aspara cheese beef" is 580 yen including tax, calorie is 758 kcal, 827 kcal is 610 yen including tax, and 1169 kcal is 810 yen including tax. Sales are scheduled from October 1, 2019 (Tuesday) to the end of November 2019. At the time of posting the article, Sukiya standardized the in-store price and the tax-included price for taking home.