"Tomato curry of summer vegetables and cheese" Matsuya popular summer menu "Tomato curry" I've eaten all four kinds


Matsuya sells "Tomato Curry", a popular menu for the summer season, seasonally every year. Also in 2015, from May 14 (Thursday) at the pre-sale store "Tomato curry"Summer Vegetable Tomato Curry"Cheese tomato curry"Summer vegetables and cheese tomatoes curryIt is said that we have started selling four kinds of tomato curry, "Tomato Curry", so I went to a shop and ate quickly.

Arrived in Matsuya. Outside was released the other dayHorse tomato hamburger steakAndSet lunch chicken setThere are posters of tomato curry, I have not noticed the tomato curry.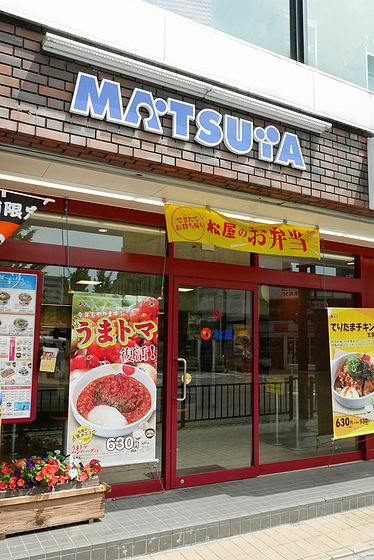 I went inside and looked at the ticket vending machines and found 4 kinds of tomato curry. I will purchase all kinds.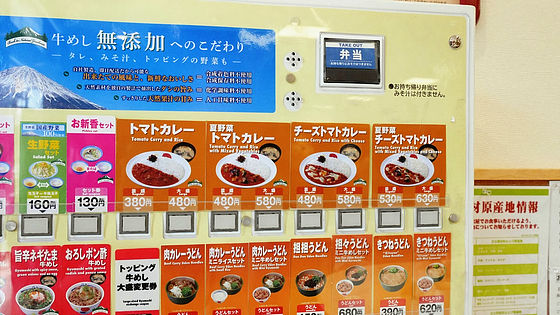 While I was waiting I saw a tomato curry poster when I was looking inside the shop.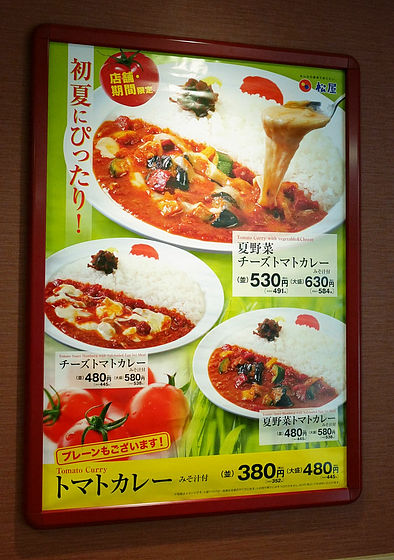 "Plain" Tomato curry (average) "(380 yen including tax) arrives in about 3 minutes.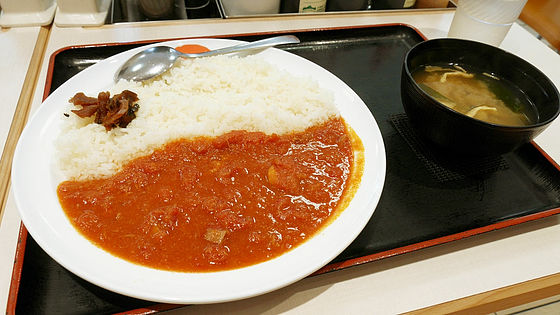 It is a curry that contains pieces of chicken and tomato as ingredients.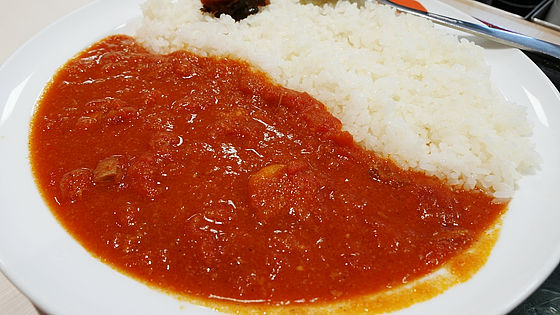 Tomato curry comes with miso soup.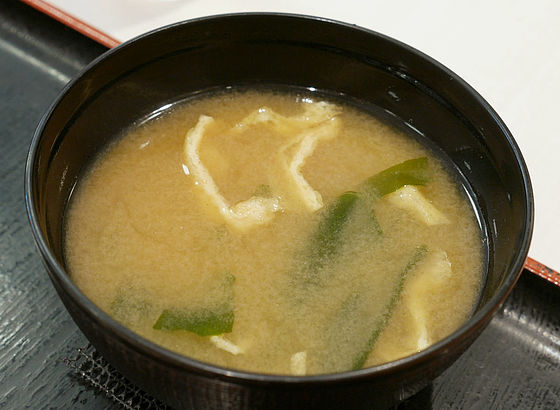 First of all it is Pucr. Because the fragrance of spices is intense, if you think that it is hot curry, it is more acidic than I imagined. It has become a curry that extruded the taste of tomato sauce.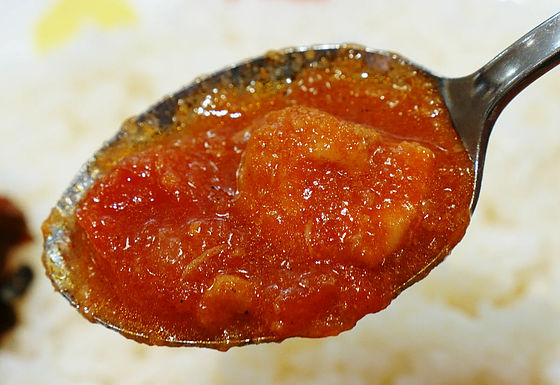 Conventional Matsuya'sOriginal curryIt is a bit different from the retort curry, etc., but it is like a tomato sauce that was scented with pasta and garnished with scent, and compatibility with rice is also perfect. Furthermore, spices that seems to be used for Indian curry are working but since you do not feel much pungent, you should be able to eat people who do not like spicy things.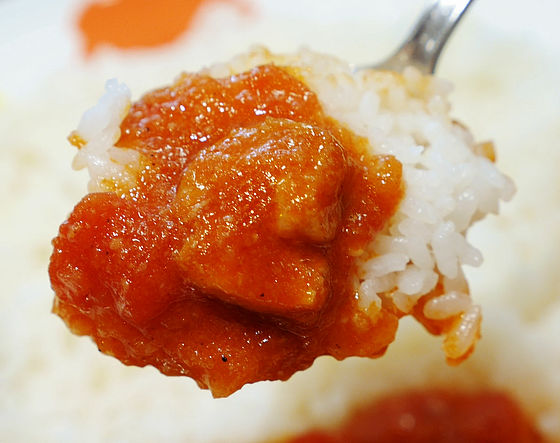 Although all the tomato curries have Fukujin pickles, I feel that they do not fit much.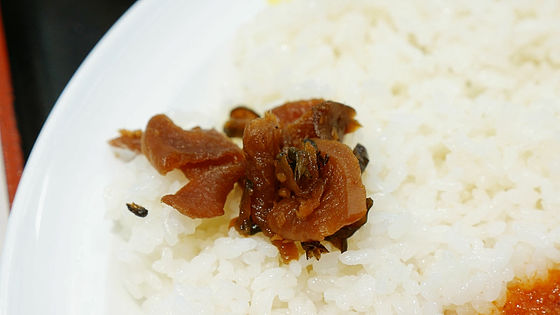 Continue to eat "Cheese Tomato Curry (A)" (480 yen including tax).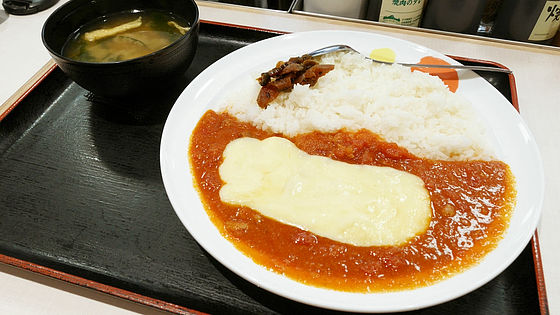 Cheese will spread out with the heat of tomato curry.



When I try to eat, there is no hazz where tomato and cheese do not match, and the taste of tomato stands out by adding cheese umami.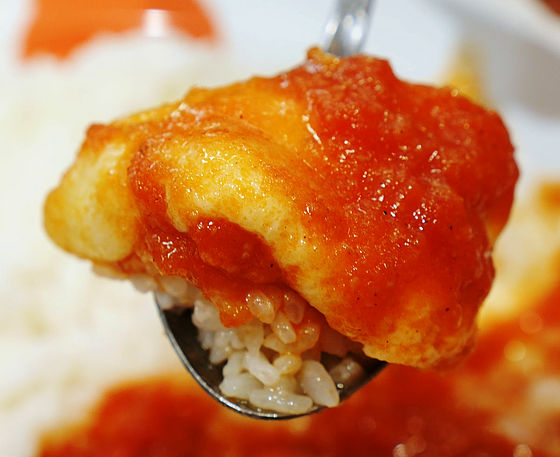 In addition, the cheese solidified over time and was lifted like whole futon. Of course, the crispy cheeses are tasty, but of course, depending on the shop that offers cheese sprout curry, the cheese may melt and disappear, so you can taste the cheese till the very end.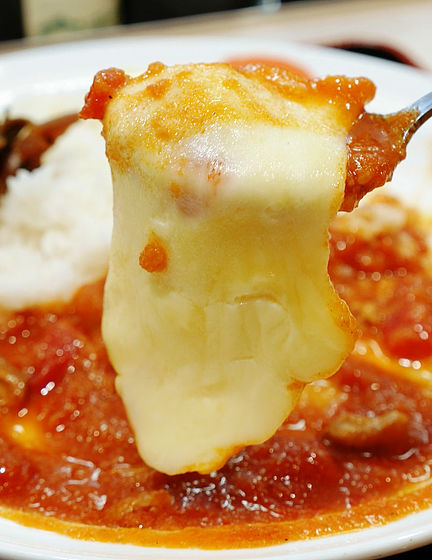 A vivid colorful summer vegetable tomato curry (aka) (480 yen including tax).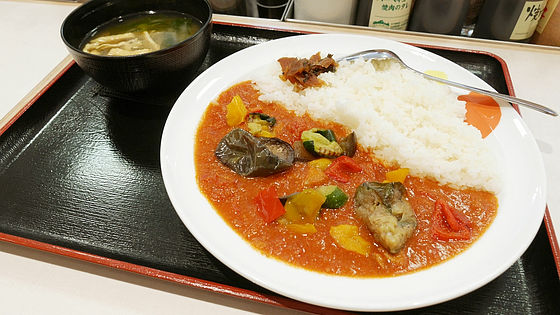 It contains eggplant eggplant, paprika and zucchini.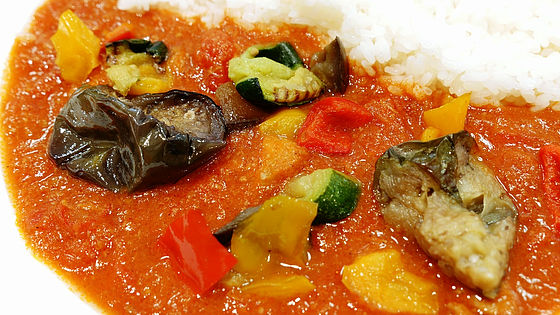 Mush the mushrooms with plenty of vegetables. Fried vegetables are felt sweetness of vegetables by frying and match well with topped tomato curry. A summer-like menu that seems to be able to eat even more hot.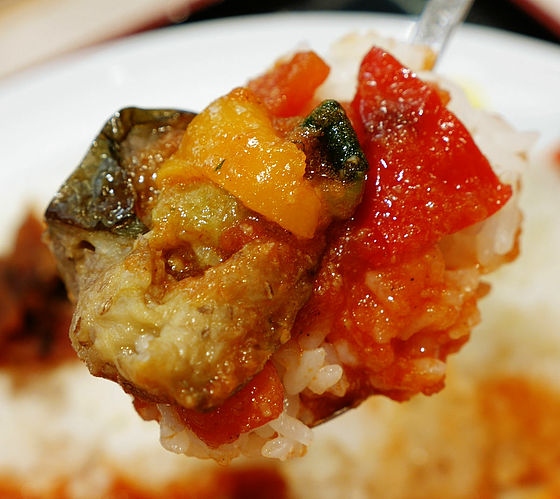 Finally, "Summer vegetables and cheese tomato curry (aka)" (530 yen including tax), which coalesced everything.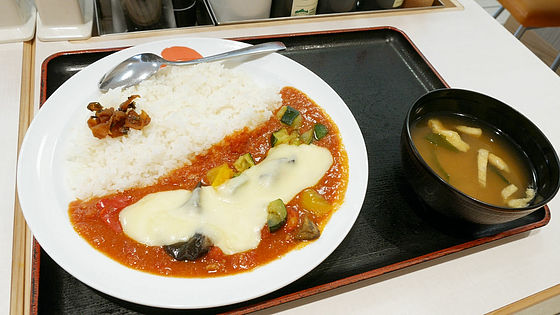 Cheese melting in summer vegetables looks really tasty.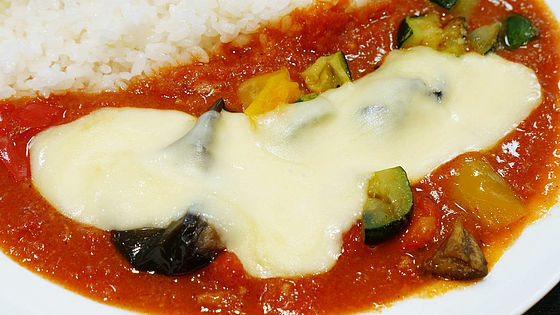 When summer vegetables and cheese are eaten with rice, it has a little more richness than the summer vegetable tomato curry, and the richness of cheese is added. Even when "vegetables alone is not enough," cheese is contained, so it seems to be satisfied.