E-cigarette is officially approved as "smoking cessation aid", from hospital to prescription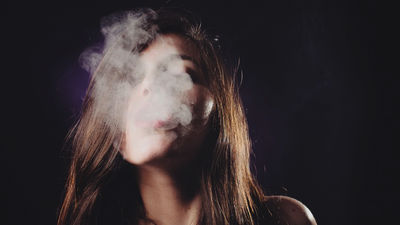 ByDaniel Riquelme

It steams liquid flavor and aspirates water vaporElectronic CigaretteIs about 95% less harmful than tobaccoDetermined by the UK Ministry of Health surveyHe also attracted attention as a tool to support smoking cessation. The electronic cigarette has been officially approved by the British government as an aid to smoking cessation and it is possible to prescribe it to a patient who is being treated for smoking cessation.

UK regulators licence BAT e-cigarette as quit-smoking medicine | Reuters
http://uk.reuters.com/article/uk-health-bat-ecigarette-idUKKBN0UI1FV20160104

According to Reuters, an electronic cigarette using a nicotine-containing liquid developed by a company called British American Tobacco (BAT) "E-Voke"It is said that the approval was officially approved as an official smoking cessation medicine by the U.S. Pharmaceuticals Agency. With the approval getting down, the NHS of the state-run medical service business was able to prescribe electronic cigarettes to patients who want to quit smoking.



Regarding the approval of electronic cigarettes, the Pharmaceuticals Agency commented, "We are confident that nicotine-containing electronic cigarettes meet the standards in terms of safety, quality and smoking cessation, and they can be used for medical purposes." "When the heating temperature of the electronic cigarette is raised, formaldehyde of the harmful chemical substance is generated and the cancer risk caused by deeply inhaling it is jumped up to 15 times as compared with ordinary cigarettes"Although the research report that was published in the American medical journal was also electronic cigarettes, in the UK, the usefulness was recognized as a smoking cessation aid only in e-Voke.

Many experts thought that electronic cigarettes are at a lower risk than smoking, but because they are totally new products, long-term verification was necessary to prove their safety. BAT is in the process of planning for the official commercialization of e-Voke, and there is the possibility that many smokers can switch to electronic cigarettes if prescription starts in full swing.

In the UK, there are more than 2 million users of electronic cigarettes, and it has turned out that one-third of them are former smokers. Even on a global scale, the market size of electronic cigarettes is said to be about 828 billion yen, and besides BAT, electronic cigarette of the type where Philip Morris heats tobacco leaves by electricity "IQOS"We released each of them in 2014, and each company is sharpening pace.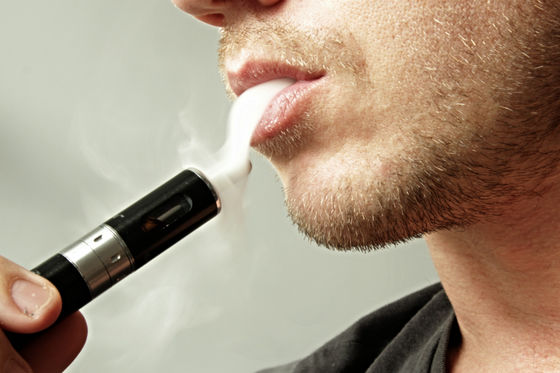 ByEcig Click

Many electronic cigarettes are sold in Japan, but in May 2015 the Ministry of Health, Labor and Welfare notes that the vapor generated from a part of the electronic cigarette contains formaldehyde of the carcinogenic substanceAnnouncementThen, the harmfulness of electronic cigarettes became a topic. However, as approval as a smoking cessation aid in the UK got down, even in JapanLess harmful substances than tobaccoThere is a possibility that moves to recognize the usefulness of the electronic cigarette which is said to be.