E-cigarettes have a big headwind, sales to the United States will be canceled not only in the United States but also on mail order sites such as Alibaba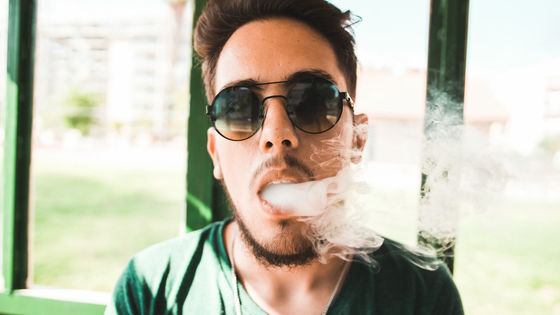 by
Itay Kabalo
Since the advent of electronic cigarettes, the number of young smokers has increased. On the other hand, there have been reports of serious health hazards. In the United States, regulations have been tightened, such
as the ban
on
the sale and distribution of electronic cigarettes in San Francisco
, and the suspension of handling by retailers has begun. In such a situation, it became clear that China's largest mail order site, Alibaba, has stopped selling electronic cigarette-related parts to the United States.
Alibaba to stop sales of e-cigarette components in United States-Reuters
https://www.reuters.com/article/us-alibaba-cigarettes/alibaba-to-stop-sales-of-e-cigarette-components-in-united-states-idUSKBN1WO0A3
China's Alibaba discontinues sales of electronic cigarette components in the US-Reuters
https://jp.reuters.com/article/alibaba-electronic-cigarette-idJPKBN1WO0IY
According to Reuters, Alibaba's movements were subject to stricter regulations in the United States. Originally, Alibaba did not sell electronic cigarettes to the United States, and this measure is related to related parts such as electronic cigarette batteries. Electronic cigarette handling at Alibaba will continue, but users in the United States will no longer be able to see any electronic cigarette-related products.
Regarding electronic cigarettes, although there were voices pointing out the hazard from the beginning of its appearance, the UK Ministry of Health published a report that `` it is less harmful than conventional cigarettes '', such as `` safety There were some aspects that were expected as "Natabacco" and "Non-Smoking Support Tool".
Electronic cigarette was found to be about 95% less harmful than cigarette and expected to be effective as a smoking cessation support tool-GIGAZINE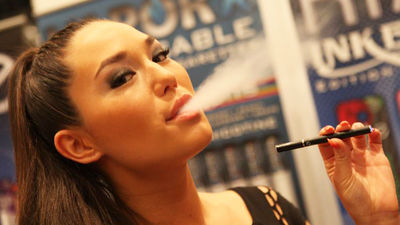 By
Michael Dorausch
However, since the advent of electronic cigarettes, there have been many cases of pulmonary disease that seem to be related.
Many cases of death due to lung disease that seems to be related to electronic cigarettes, experts appeal to stop using-GIGAZINE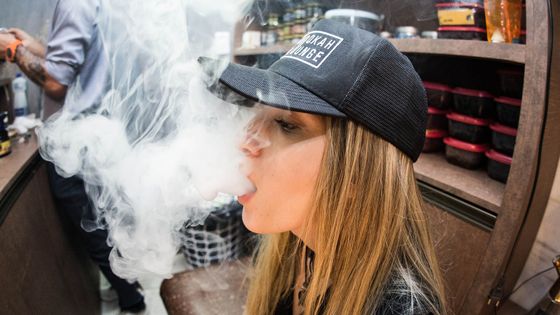 In response, the American retail giant Walmart decided to discontinue sales in September 2019. In addition, retailers like Kroger and drugstore giant Walgreens Boot Alliance have also decided to stop handling.

Wal-Mart discontinues e-cigarette sales-related death reports continue-Bloomberg
https://www.bloomberg.co.jp/news/articles/2019-09-20/PY591P6JIJUQ01

CNN.co.jp: Electronic cigarette sales, retail giants stop one after another
https://www.cnn.co.jp/business/35143695.html

Also, JD.com, operated by Kyoto Shojo on the same Chinese mail order site as Alibaba, will stop selling electronic cigarettes for the United States.

Alibaba, JD.com Stop Selling E-Cigarettes to US Buyers
https://www.caixinglobal.com/2019-10-10/alibaba-jdcom-stop-selling-e-cigarettes-to-us-buyers-101469276.html


in Note, Posted by logc_nt