Expanded to be able to dock yourself and make the case itself The strongest PC case "Thermaltake Core WP 100"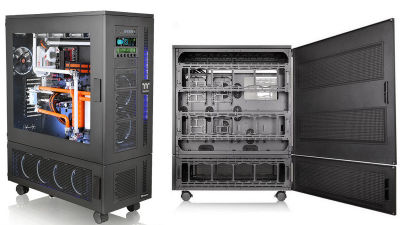 The international home appliance trade fair CES 2016, PC part maker Thermaltake can incorporate 20 or more HDDs, 20 or more fans, multiple water cooled radiators, blown away full tower "Core WP 100"We exhibited. Core WP 100 is a modular case that assembles all parts from scratch, and it is exactly the case for my own PC.

Thermaltake - Global - Core WP 100 - CA - 1 F 3 - 00 F 1 WN - 00
http://www.thermaltake.com/Chassis/Super_Tower_/Core/C_00002803/Core_WP100/design.htm

Thermaltake goes enormous with its Core W100 case - The Tech Report
http://techreport.com/news/29553/thermaltake-goes-enormous-with-its-core-w100-case

HEXUS.net - Video - Thermaltake's CES 2016 suite is liquid - cooling heaven
http://hexus.net/tv/show/2016/01/Thermaltake_s_CES_2016_suite_is_liquid_cooling_heaven

You can tell what kind of PC case the Core WP 100 is in one shot by watching the following movie.

Thermaltake Core W Series Chassis - YouTube


Thermaltake 's premium case "Core W 100" is "super tower case".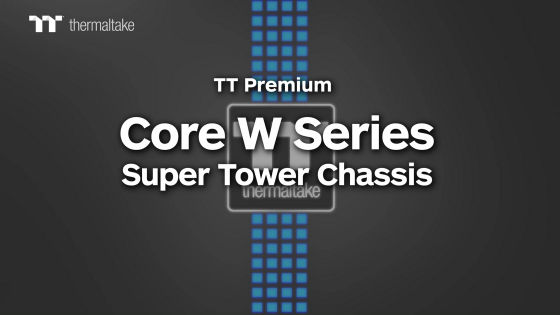 It is a case to assemble all parts of the PC case and make it up.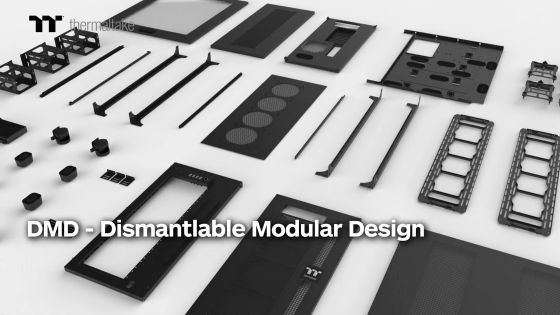 We will assemble frames and panels. Motherboard is even XL-ATX or SSI MEB OK.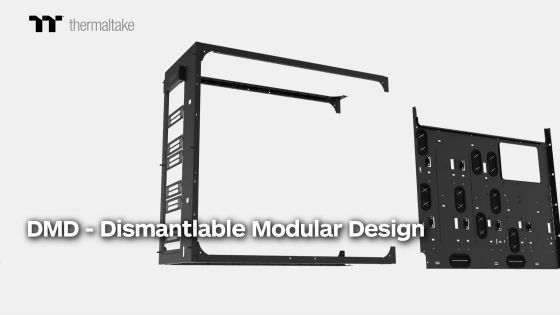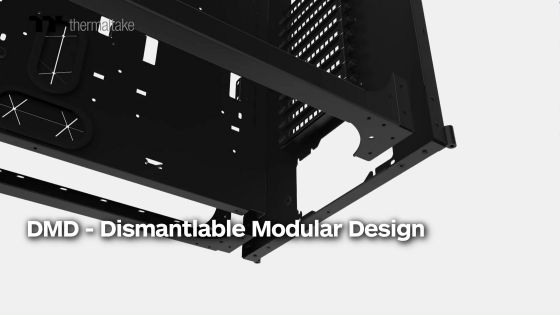 The case for storage goes to the case center. Up to 20 storages can be installed and 10 PCI - Express slots are available, the scalability is considerably higher.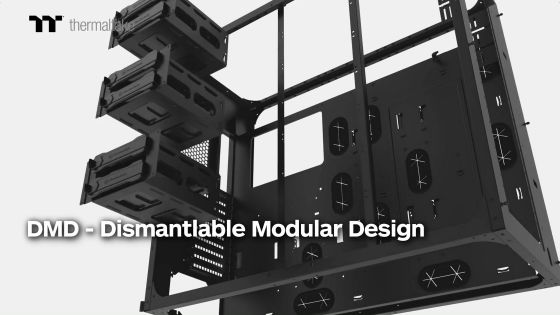 With a caster like a full tower case.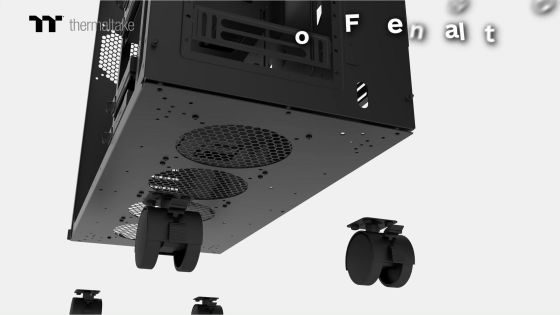 There are also many devices that can be attached without tools. The top panel can be settled with such metal fittings.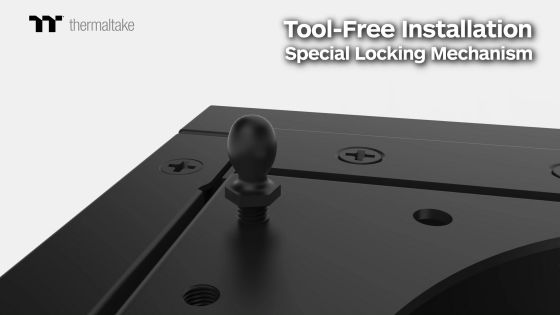 A butterfly screw of type that can be rotated with fingers also on the side part.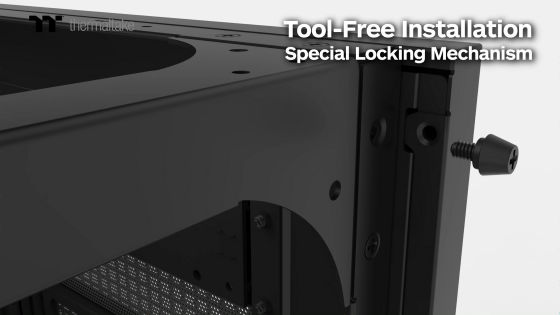 Open the side panel like a door.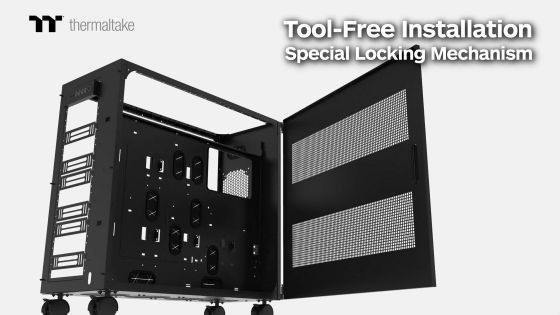 The hinge part looks something like this.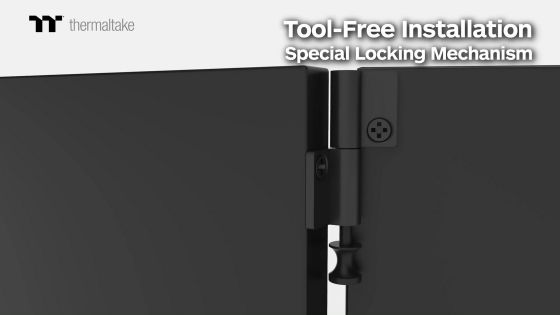 There is also a mesh to prevent dust on the side.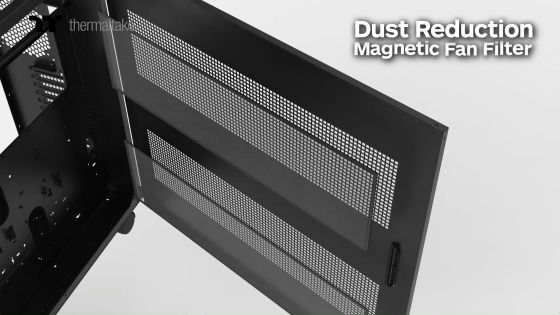 The front 5 inch bay has a microphone / earphone jack, USB 3.0 x 4, power button IO panel.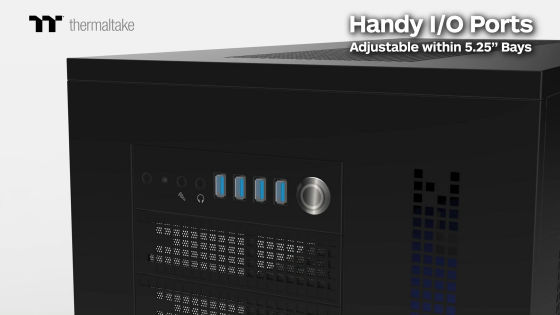 Finally install the top face ......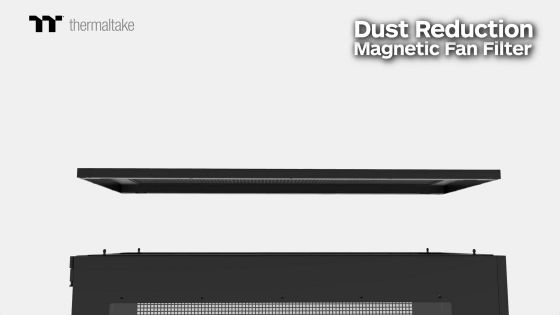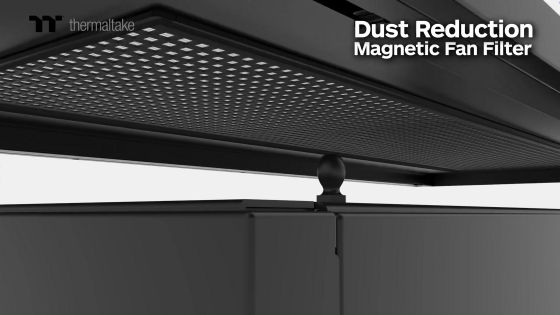 Completion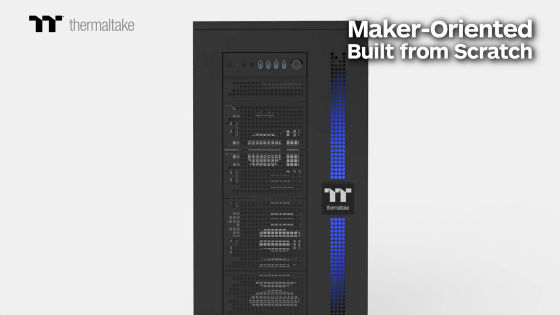 Since the side is an acrylic panel, you can dress up the inside parts.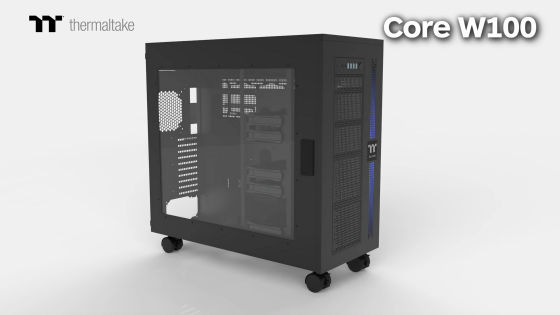 However, the true value of Core W 100 is in the expanded case "Core P 100" behind it.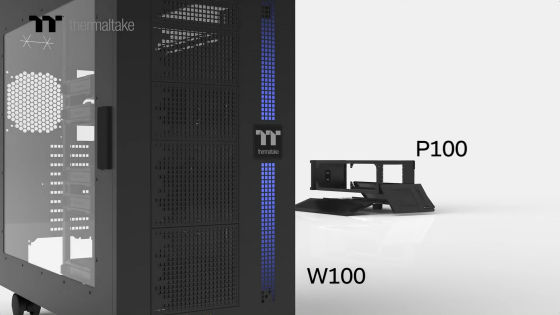 Like Core W 100, Core P 100 is a case of an assembly type.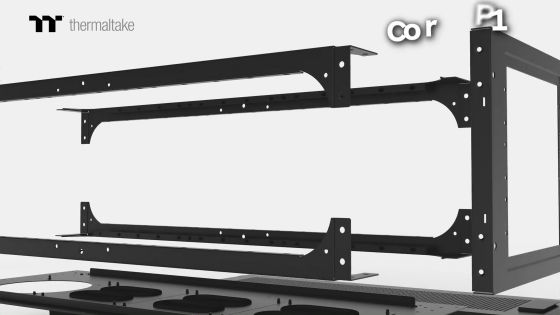 You can also check the hole through which the water-cooled hose passes.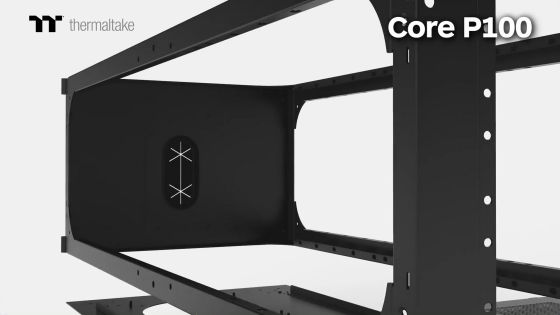 Non slip rubber on the bottom.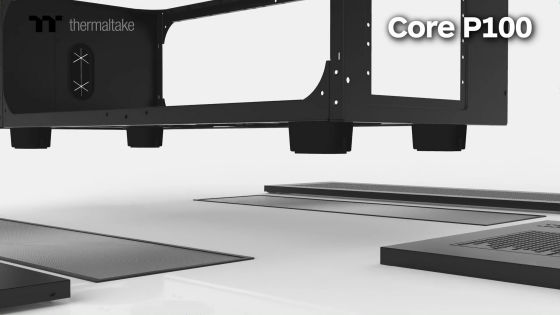 The design of the front panel is the same as Core W100.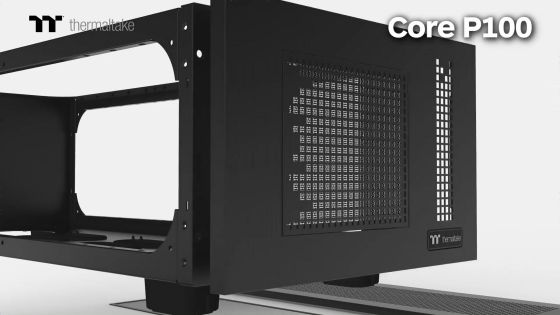 Similar to Cofe W100, the side panel is hinged.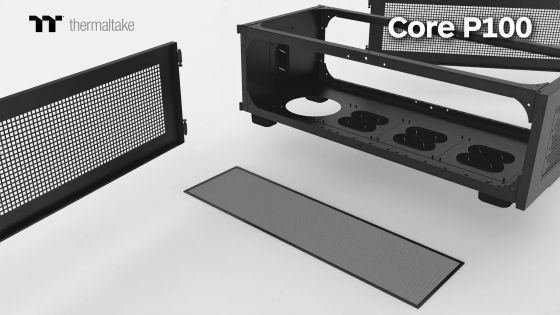 Core P100 has no ceiling.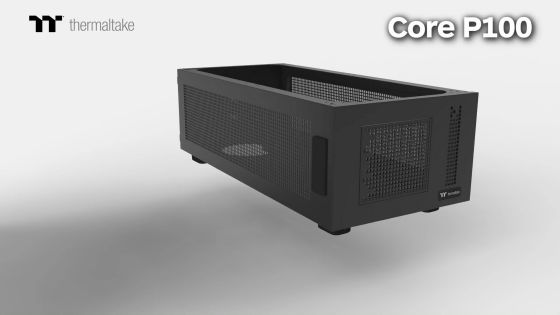 That is because docking with Core W100 is a prerequisite.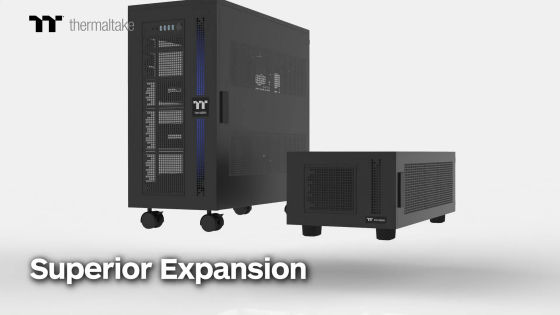 Remove the bottom panel of Core W100 and Core P100 ... ...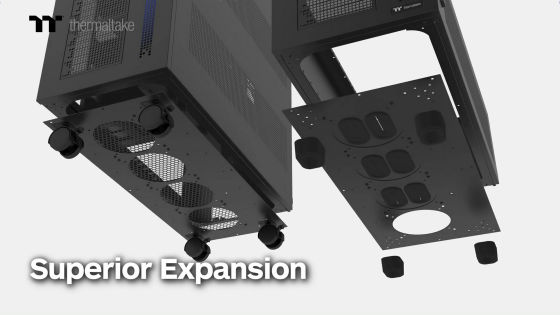 Exchange.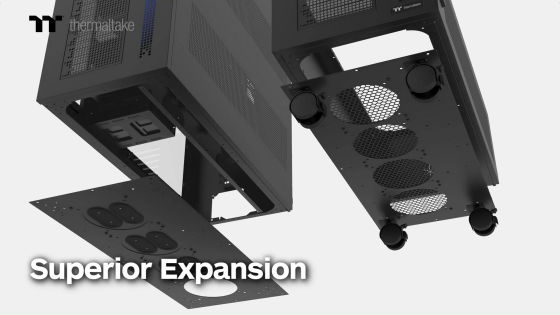 If you put Core W100 on top of Core P100 ... ...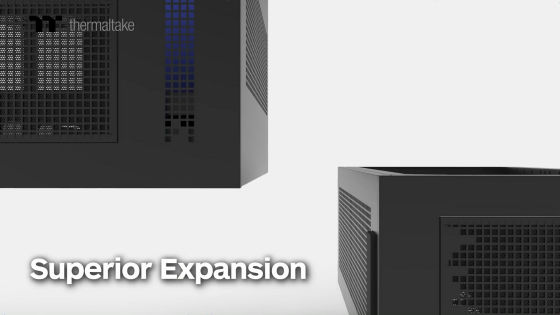 Docking to complete a bigger tower case.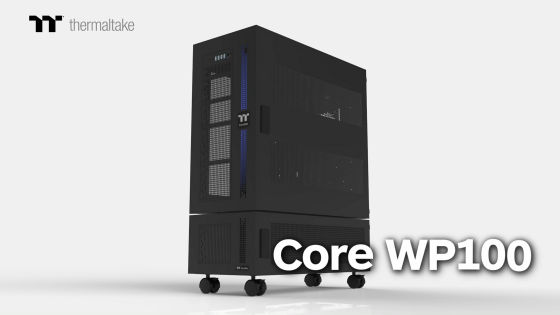 By docking, it becomes super Tower case Core WP 100.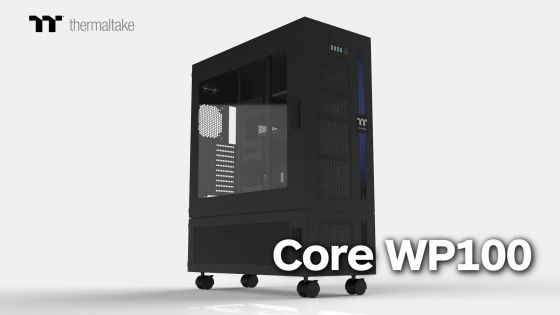 Super Tower Case Core WP 100 has unparalleled extensibility. A total of 27 12 cm fans can be mounted, including 3 front, 4 top, 1 rear, 3 bottom, 4 left and 12 right.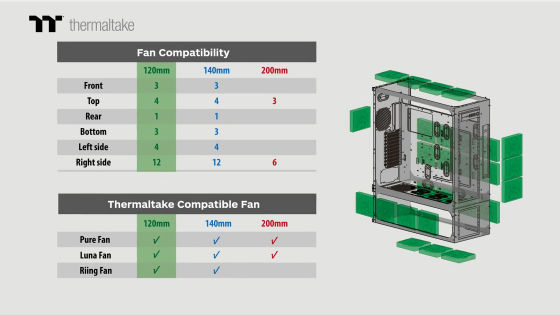 You can install 27 units with 14 cm fans as well.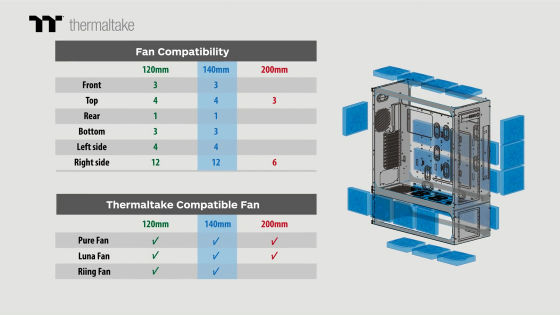 A total of nine units can be mounted even with huge 20 cm fans alone.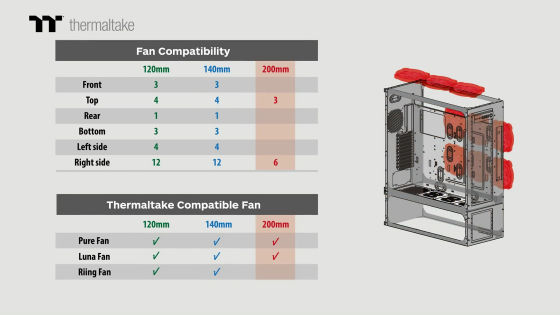 Core WP 100 can also be water cooled. You can install radiators of any size from 120 mm to 600 mm.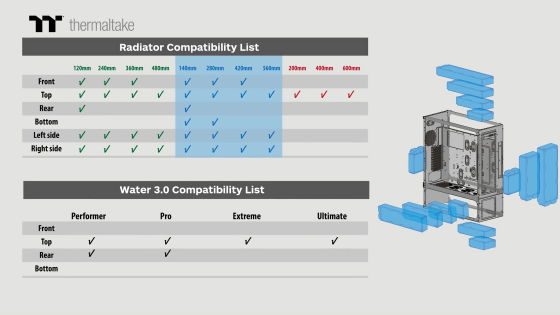 Thermaltake It is also possible to finish like this by water cooling.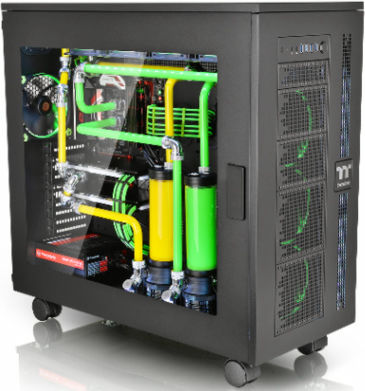 Thermaltake water cooling kit "Pacific R360 Water Cooling KitOf course it corresponds.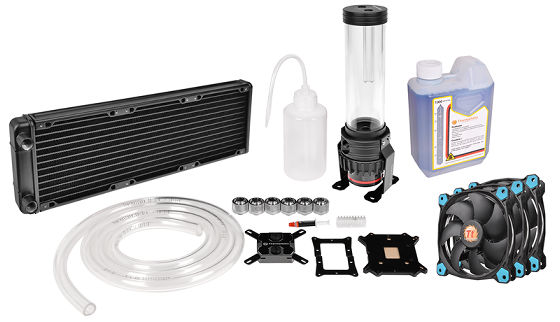 Core WP 100, which has a degree of freedom to customize thoroughly, is exactly perfect for self-made PCs.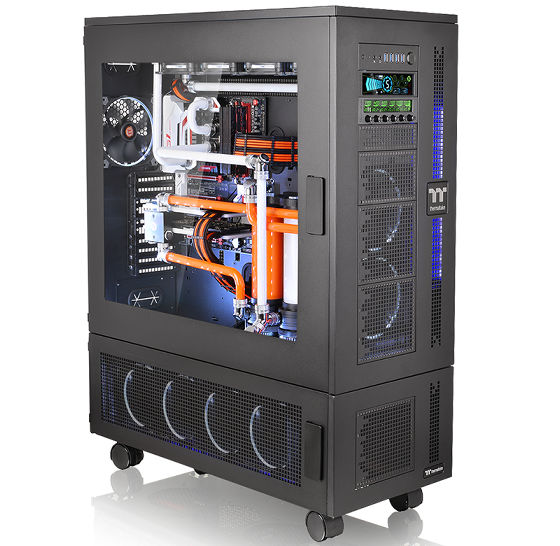 Furthermore, it seems to be Ali to make Core P100 into the Ultra Tower Case "Core PWP 100" by combining another Core P100 on the top.



The Core WP 100 is scheduled to be released on February 26, 2016 at a price of 439,99 dollars (about 52,000 yen)Thermaltake Official Online StoreIt is under way at the reservation.