A small PC "Acer Revo Build" that can be stacked and customized like the Lego block appeared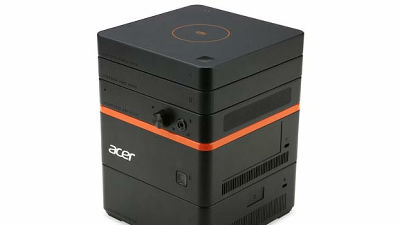 The International Consumer Electronics Show, which opens in Berlin, Germany from September 4, 2015 (IFA 2015) Acer, compact PC that can be customized by stacking like a Lego block "Acer Revo BuildWe announced the series.

Acer Launches Two Windows 10-Powered Desktops for the Holiday Season
http://us.acer.com/ac/en/US/press/2015/163825

Acer's coolest new PC lets you build a computer like Lego bricks | The Verge
http://www.theverge.com/2015/9/2/9242553/acer-windows-10-pcs-notebooks-modular-computer

This is a built-up PC "Acer Revo Build (M1 - 601)". It is a lunch box type small PC like the Mac mini, and the size of the footprint is 125 mm × 125 mm in length.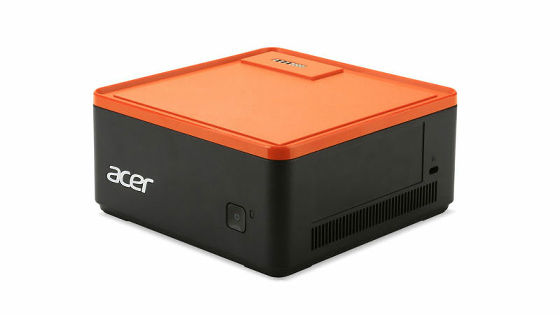 Acer Revo Build is great, as it can upgrade the performance by incorporating a module to build up "weight". It is said that modules are connected together with magnets, and modules such as speaker, memory, external graphics, etc. are already prepared.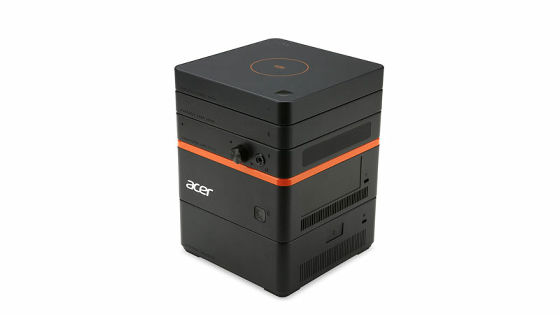 Thickness varies depending on the module.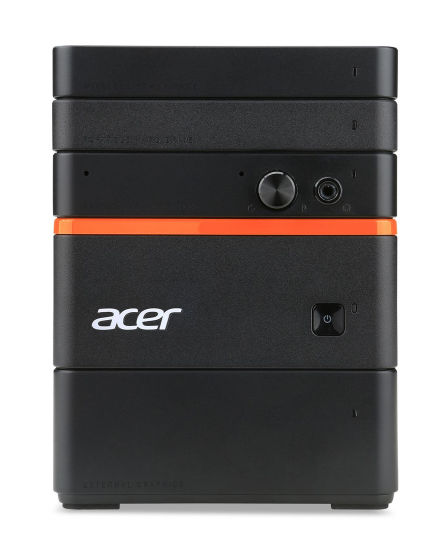 You can see that the M1 - 601 is equipped with the HDMI terminal, DisplayPort, USB 3.0 port, LAN port on the back.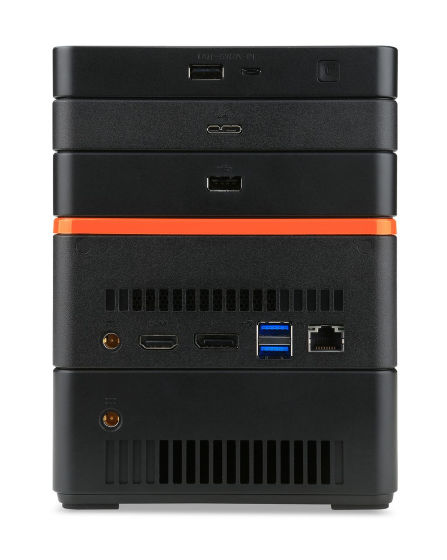 On the left side is an SD card slot, USB 3.0 port, earphone jack.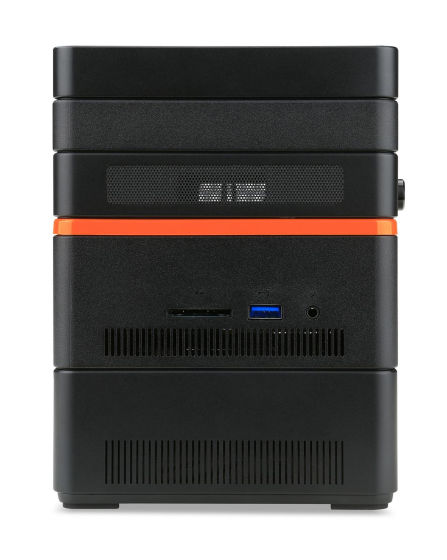 A movie of Acer Revo Build actual machine is also released.

Acer Revo Build Hands-on from IFA 2015 - YouTube


The compact PC · M1 - 601 which becomes the base module incorporates 500 GB / 1 TB HDD, adopt Intel 's Pentium or Celeron series CPU. Memory can be expanded up to 8 GB and will be shipped with Windows 10 preinstalled. M1 - 601 will be released in China in Europe, Middle East and Africa in October 2015 in December 2015, M1 - 601 of the base module is expected to be 199 euros (about 27,000 yen).