For self-made PC fans, "COMPUTEX TAIPEI 2017" spinning PC Parts related booth at a glance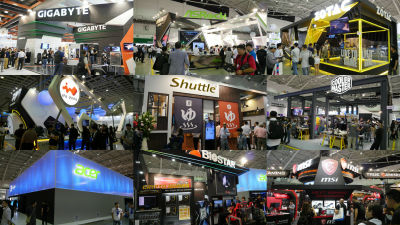 The world's largest IT trend show "COMPUTEX TAIPEI 2017At home, mainly local Taiwanese makers, if you are a self-made PC fan, manufacturers that you have seen once got together and displayed new products and blown-out demo PCs. My personal PC fans will look back at the interesting PC parts makers.

Taiwan International Computer Trade Show Computex Taipei
http://www.taitra.gr.jp/event/computex/

At the Taipei World Trade Center (TWTC) Hall 1 GIGABYTE holds a huge booth as usual.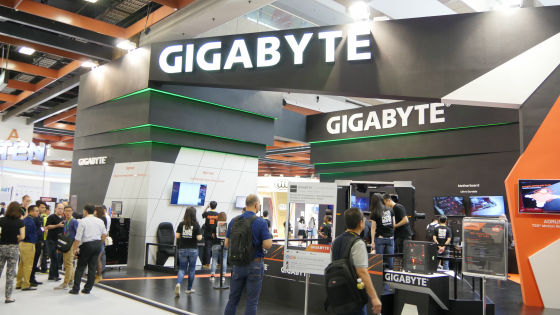 A thin PC called "GB-EKi 3 M - 7100". Machine with 7th generation Intel Core processor "Core i3-7100U", the entire case is a huge heat sink, and it operates with fanless and silent.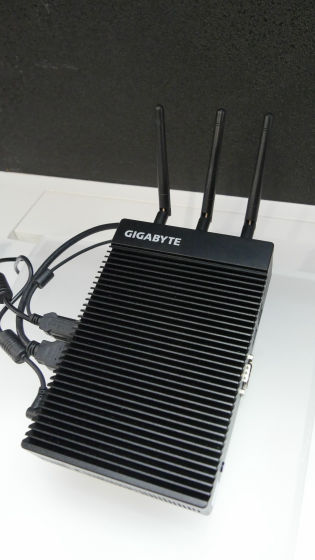 Various terminals are mounted on back panel / front panel. The network is a gigabit LAN made by Intel.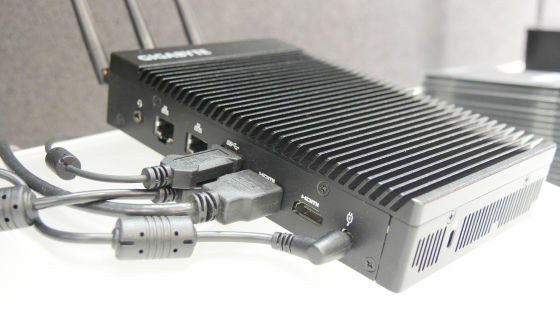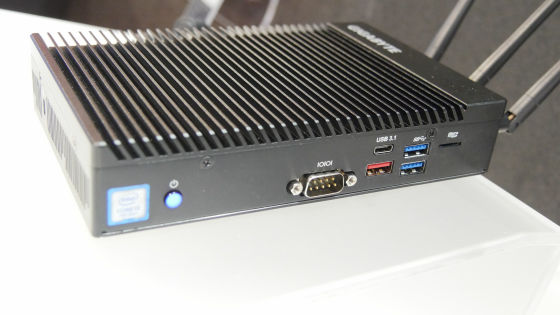 Vertical BRIX "BNi 7 HG 6 - 1060". The size is 110 mm × 110 mm × 220 mm, shaped like two vertically stacked cubes. Intel Core i7-7700HQ CPU, 2 DDR4 SO-DIMMs in 2 slots. Storage corresponds to both 2.5-inch SSD / HDD and M.2 form factors.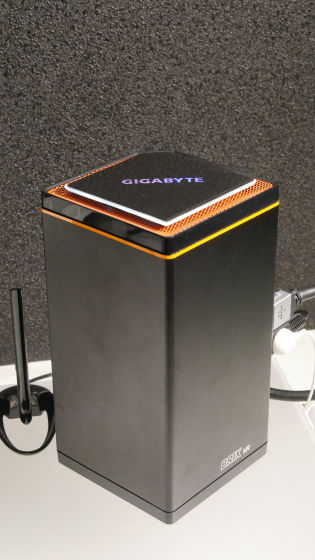 As its name implies, NVIDIA 's GeForce GTX 1060 is installed inside.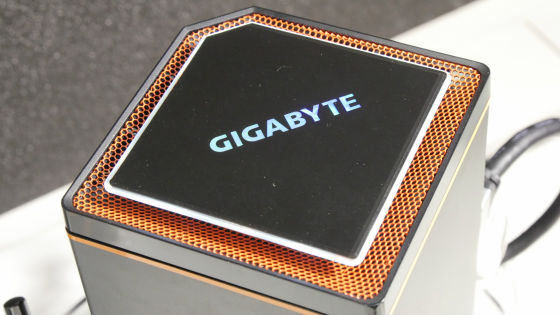 It corresponds also to wireless LAN.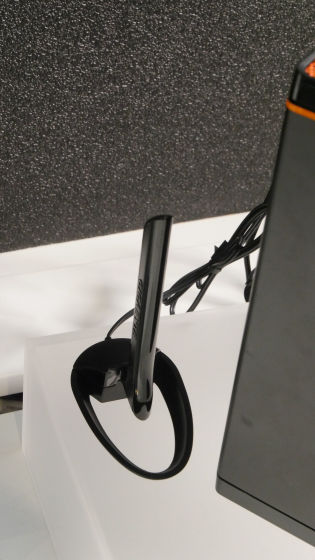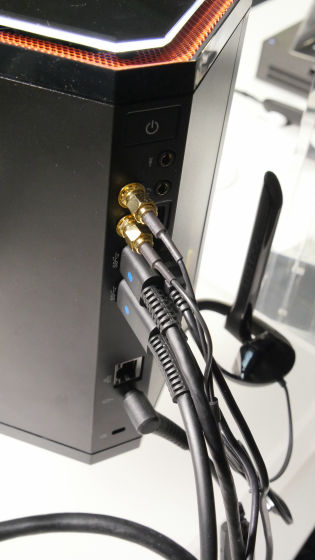 It is a 2.6-liter small machine, but it supports VR content.



In addition, I was exhibiting X299 compatible gaming PC and motherboard.

GIGABYTE is leading exhibition the Intel X299 gaming PC "X299 AORUS Gaming 9" of the chip mounting & motherboard in COMPUTEX TAIPEI 2017 - GIGAZINE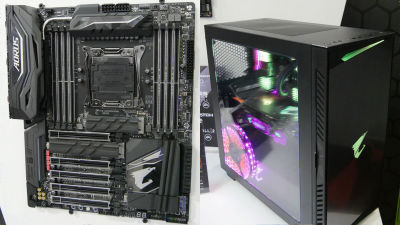 Having an individual booth at Grand Hyatt NVIDIA is a supercomputer "DGX-1"Was exhibited.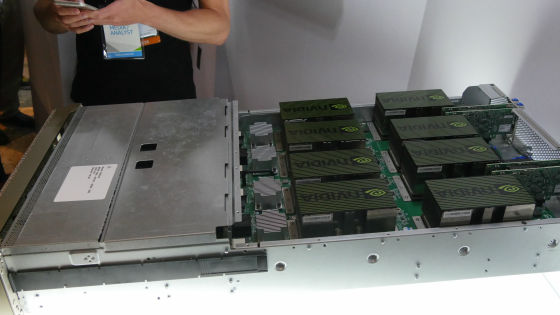 Under the huge heat sink, 8 TESLA P 100 are hidden.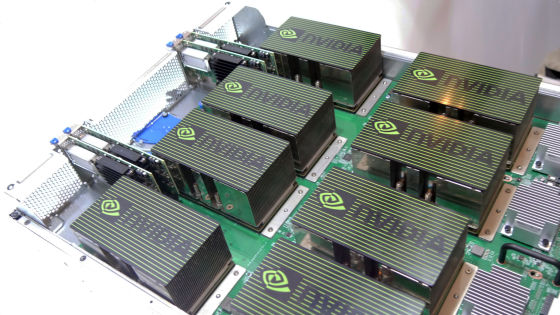 From here, each booth at the Nanko International Exhibition Hall. MSI also pushed "gaming" to the front this year.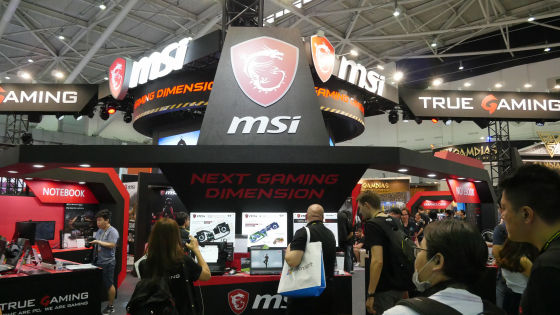 X299 motherboard "X299 GAMING PRO CARBON AC"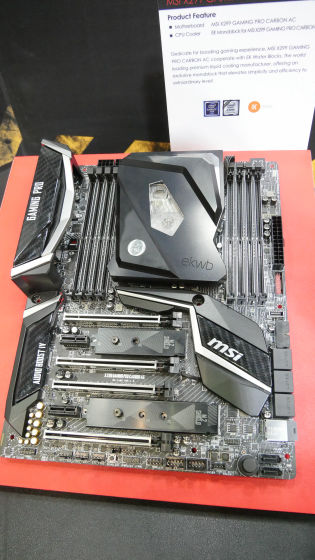 The area around CPU · VRM is water cooled.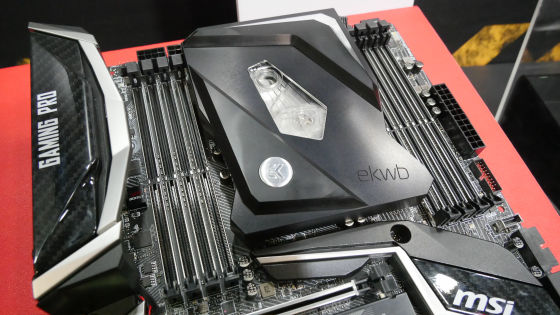 Back panel I / O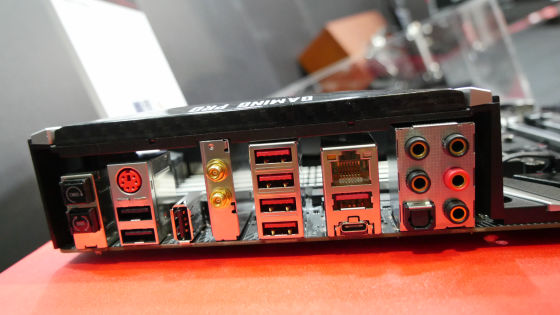 You can check 8 SATA ports and U.2 port.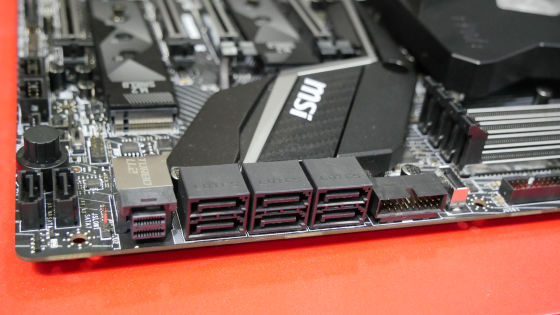 Between the expansion slots, the M.2 slot with the heat sink cover is also included.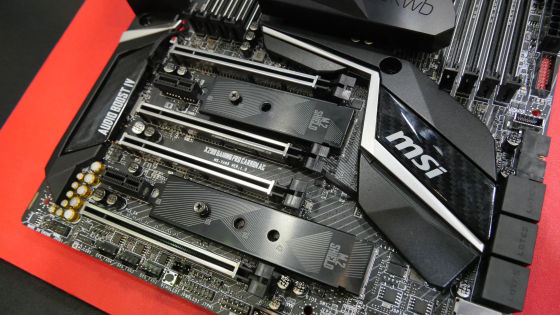 In addition, MSI's new backpack PC showed steady evolution.

If you carry the backpack, there is a battleground, VR backpack PC "MSI VR One" realizing a realistic shooting experience - GIGAZINE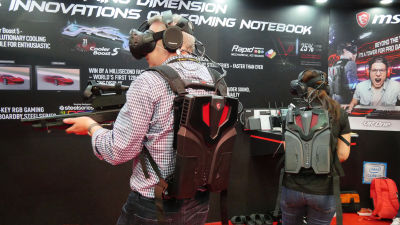 ASRock, which had a higher degree of metamorphosis than usual year.



An aircraft carrier PC is displayed at the front row of the booth.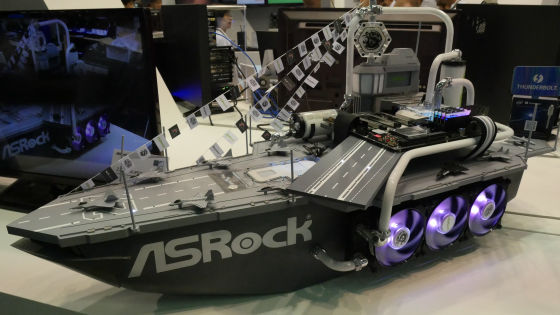 The Z270 motherboard was carried.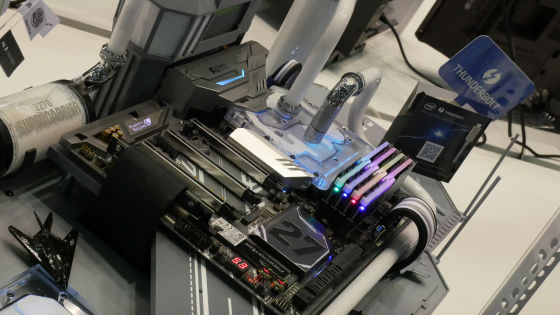 On the first day of COMPUTEX as of May 30, 2017, Intel was unpublished about the new chipset X299, but ASRock displayed six kinds of X299 mothers. This is "X299 Professional Gaming i9". At this point Intel's top-level CPU "Core i9" series appeared to have been barely.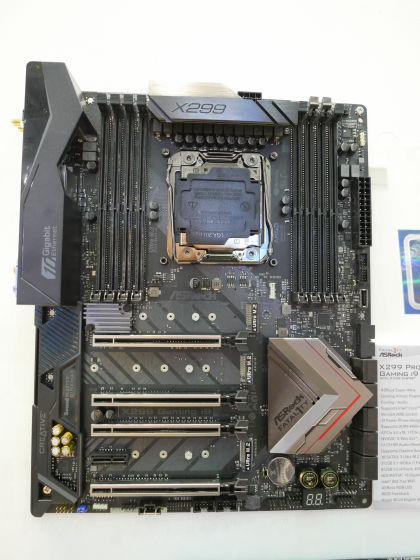 "X299 Killer SLI / AC"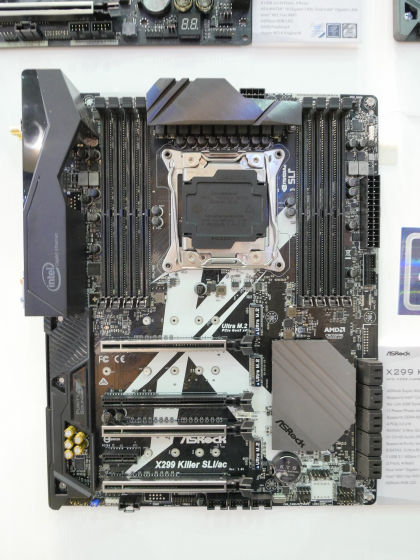 "X299 Taichi"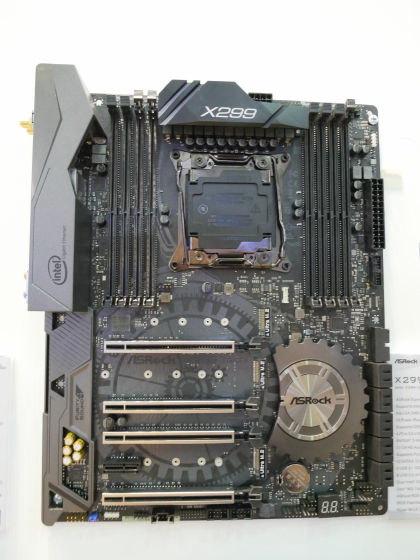 "X299 OC Formula"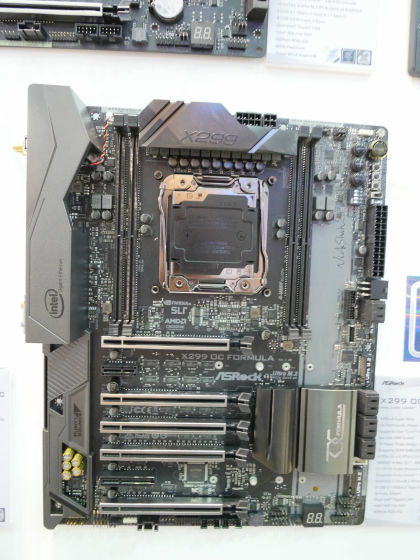 "X299 Gaming K6"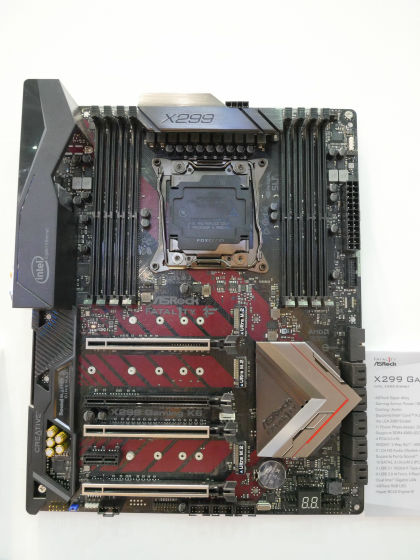 Tsutsumi is "Mini-ITX size" X299E-ITX / AC "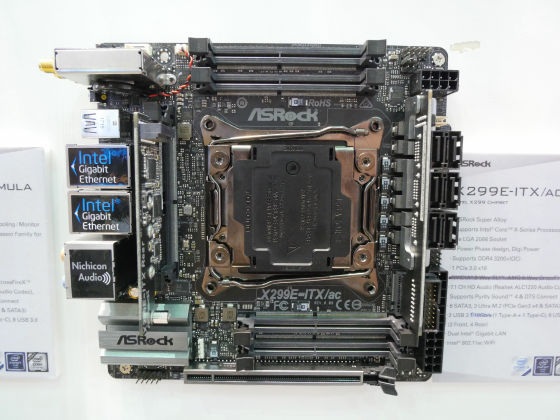 Mini-ITX motherboard but Intel's gigabit LAN is dual, there is no omission. The board extending vertically behind the back panel I / O is M.2 slot.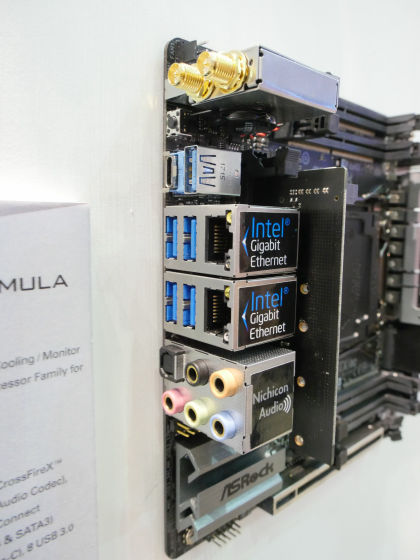 Because it sticks to the quad channel, it is transformation specification of SO - DIMM × 4. It is interesting whether the dream of moving Core i 9's 18 cores / 36 threads with Mini-ITX will come true.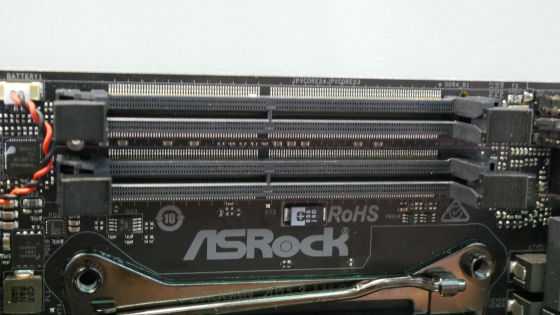 ASRock also had many interesting products such as small PCs with GTX 1080 and motherboards capable of connecting 13 graphic boards.

ASRock 'DeskMini GTX / RX' series that puts GTX 1080 in a very small size PC is in pervert transformation full mode - GIGAZINE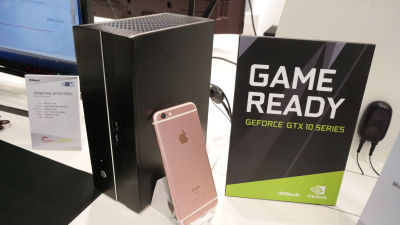 "ASRock H110 Pro BTC +" capable of loading 13 Grabo squirting excitingly Bitcoin - GIGAZINE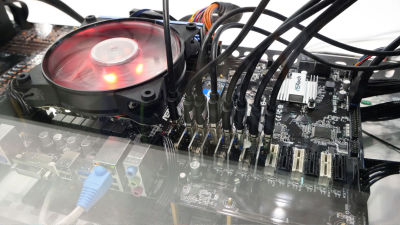 Cube Bearbone The famous Shuttle on PC is like a hot spring booth for some reason.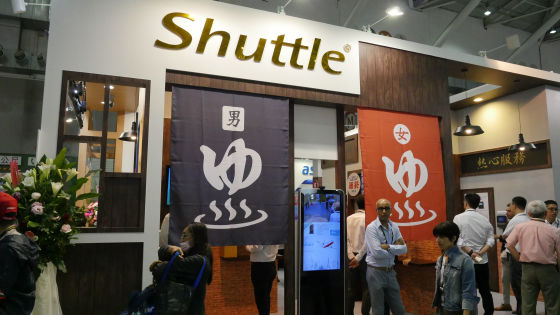 I was dealing with shaved ice this year.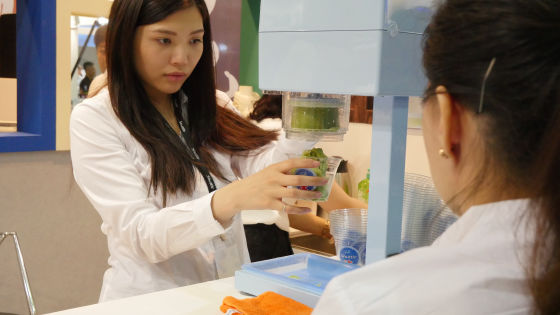 Shuttle 's small PC is a vending machine with large screen display ......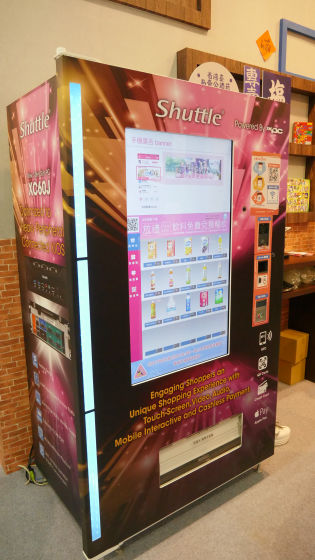 It is said that it is built in printers etc. of smartphotography.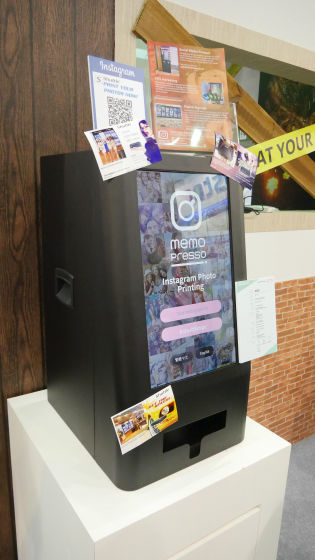 A small barebone PC adopting "ZZ 270 R 9" Z270 chipset was also exhibited.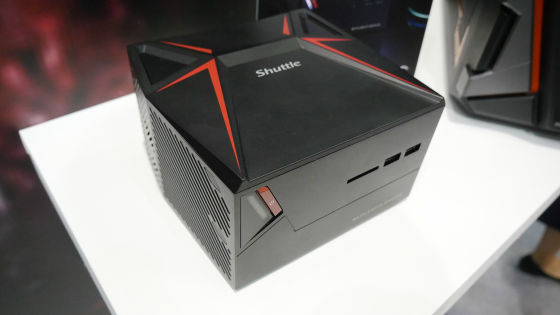 Acer which installed a huge booth exclusively for gaming PC.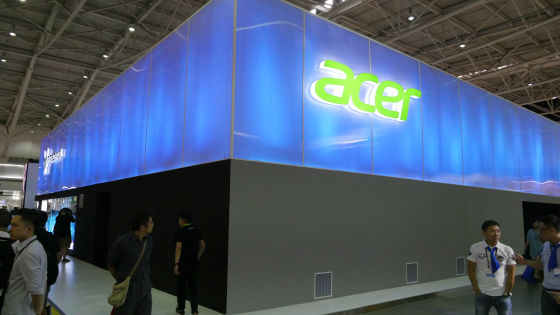 Among them, a lot of gaming PCs were on display.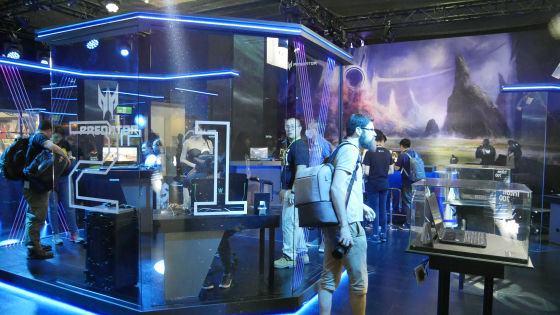 The VR experience corner was also very fulfilling and it was booming.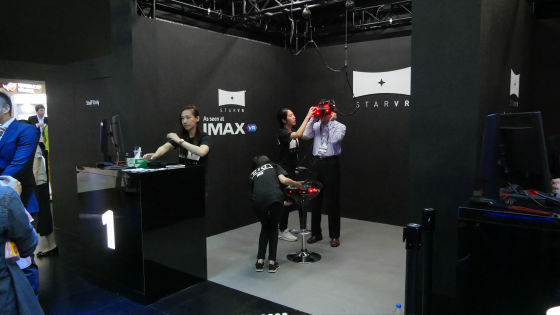 Some exhibits of Microsoft's Mixed Reality HMD are also available.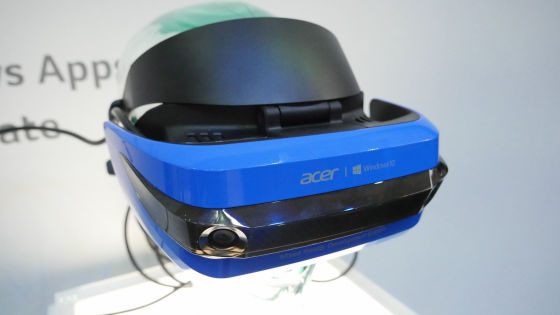 Explanation of what kind of things will be realized in MR was being done.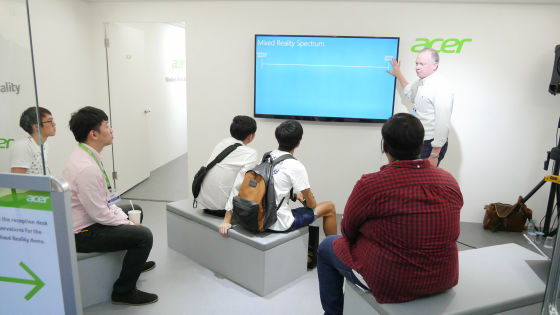 This is a desktop PC "Aspire GX - 281" which adopted "Ryzen 7 1700X" as CPU. It seems that AMD compatible gaming PCs that came back to threatening Intel also appear one after another.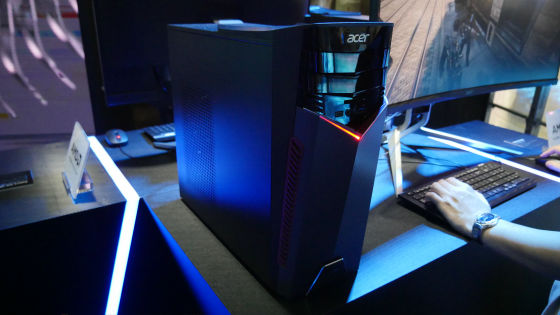 This year's Microsoft booth is two stories high.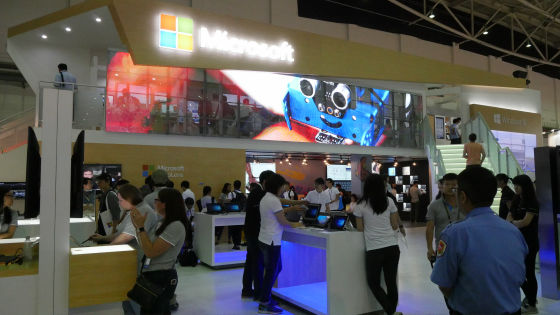 A PC like "rocket" IPASON - UFO Gaming Desktop "was adorned.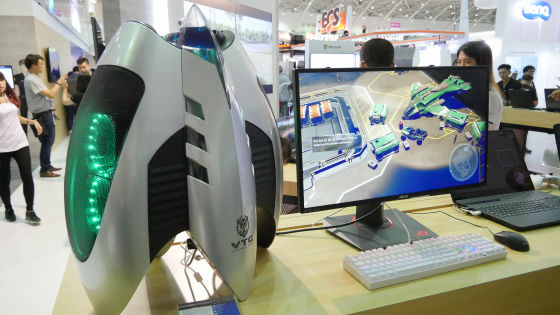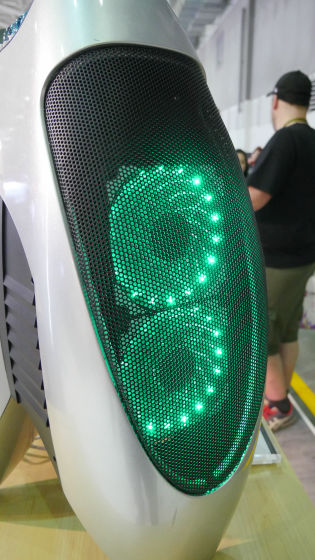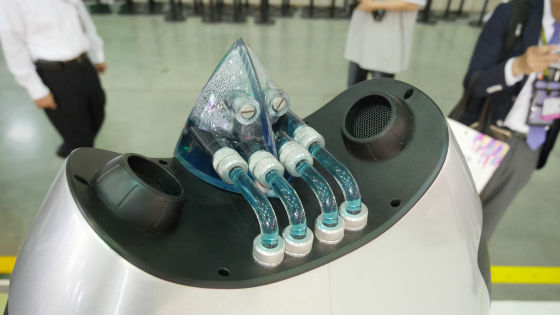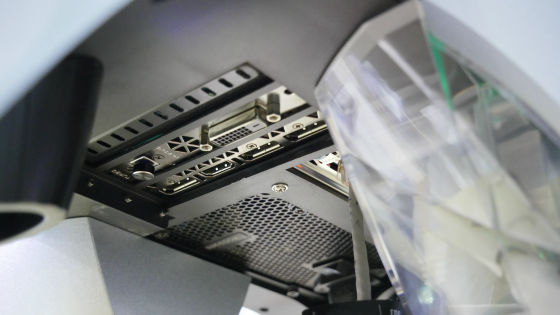 Three models of simple headsets for MR were also exhibited.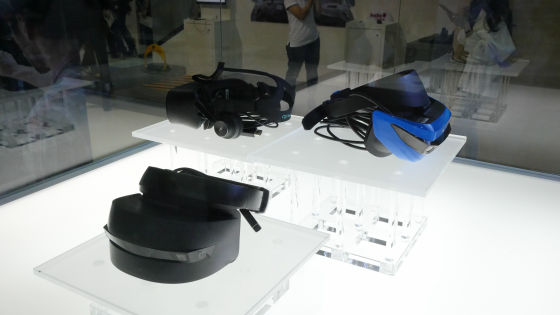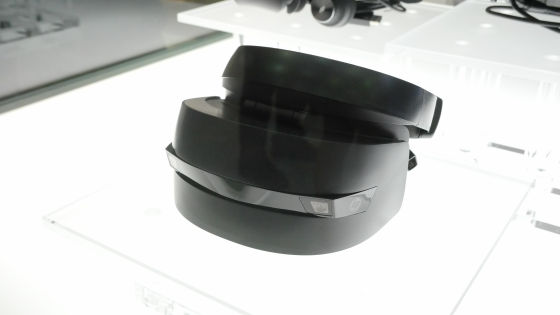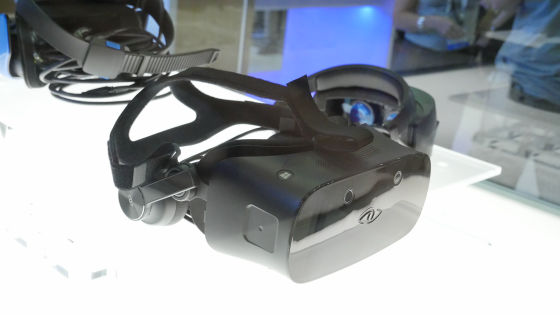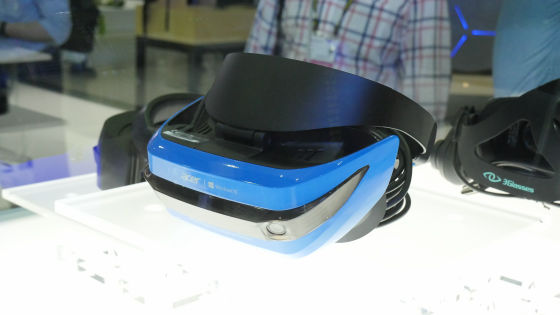 BIOSTAR booth.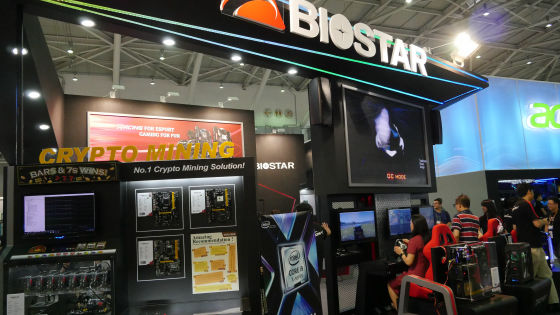 The focus is on X299 chipset compatible motherboard "RACING X299 GT9"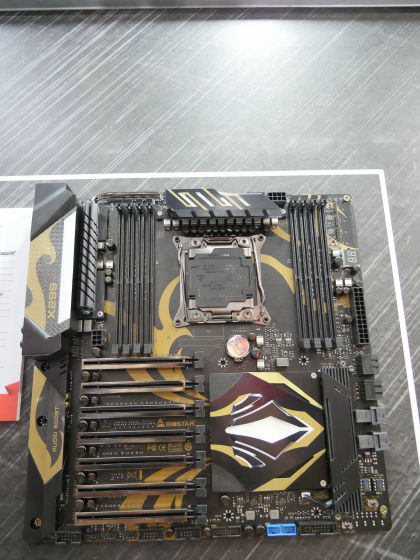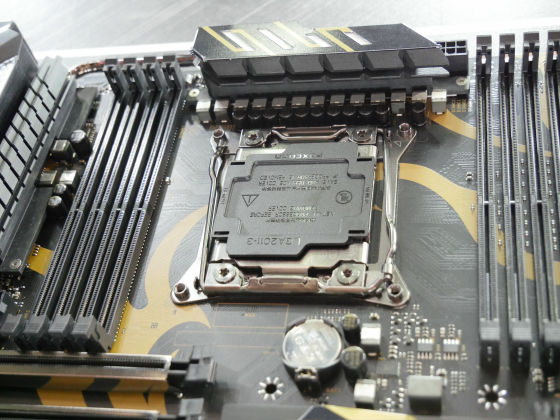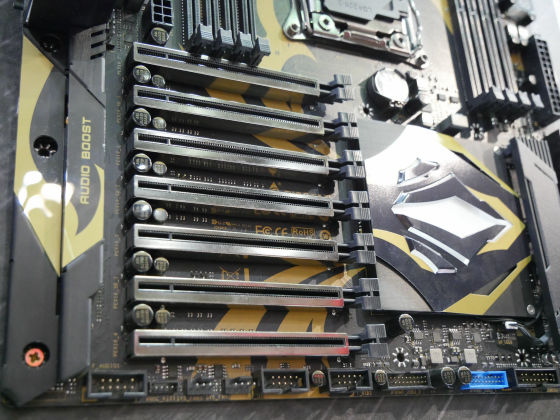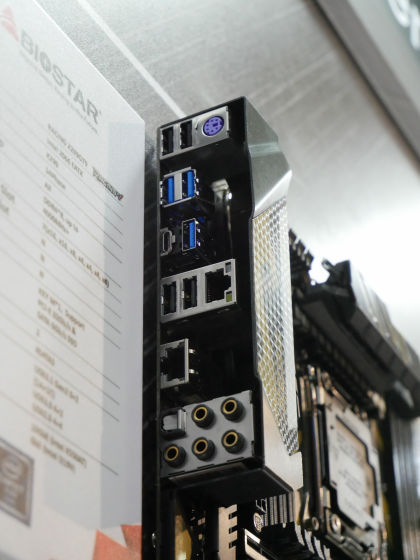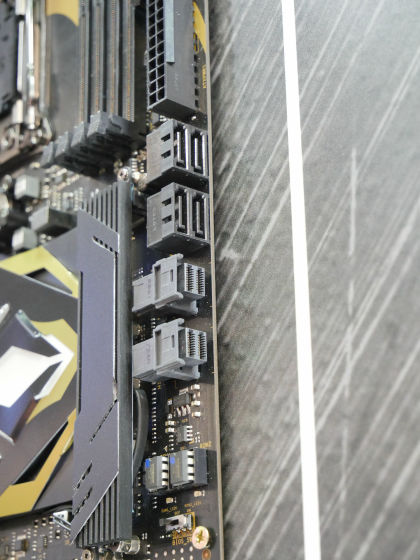 Cooler Master booth.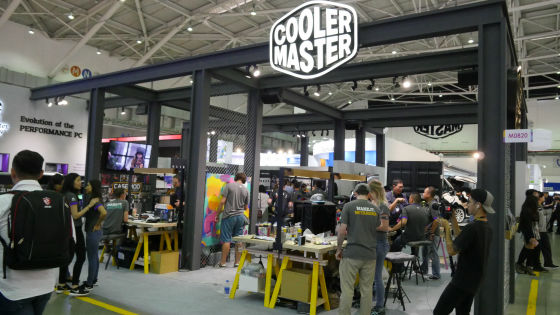 Artists were making works in the booth.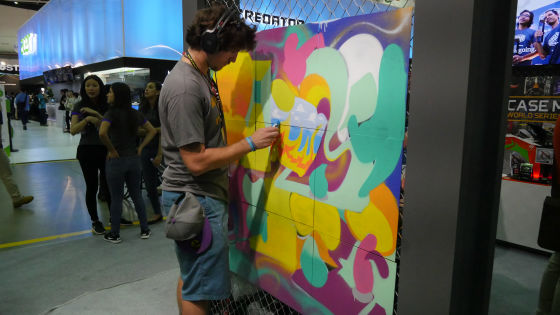 To commemorate the 25th anniversary, the 25th Anniversary model appeared in the full-to-last PC case "COSMOS" "COSMOS II" of the past year.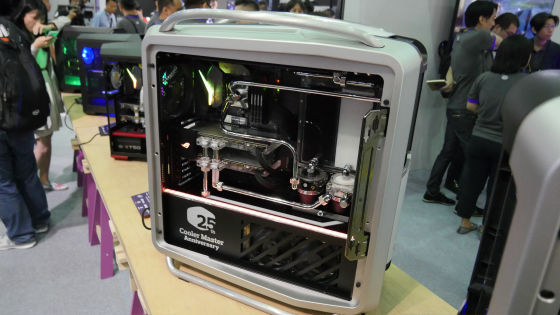 Both side panels have been changed to tempered glass.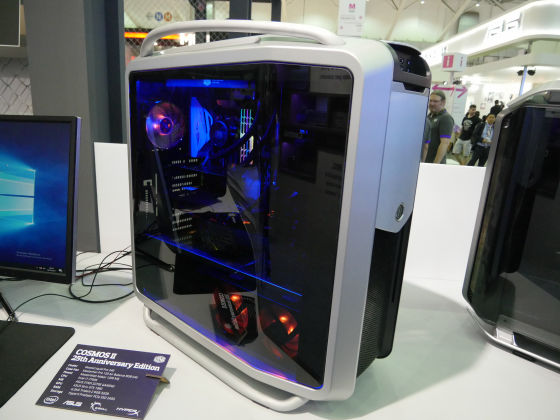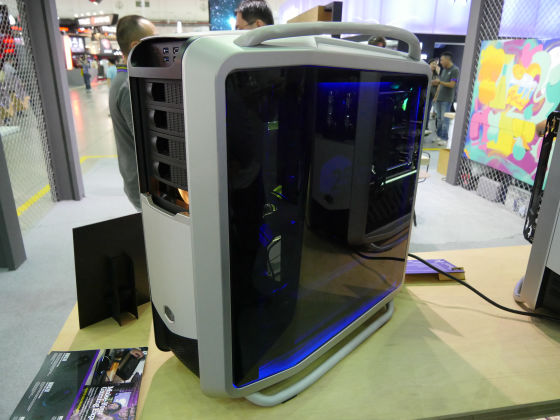 And "COSMOS C700P" was also exhibited as the third generation COSMOS.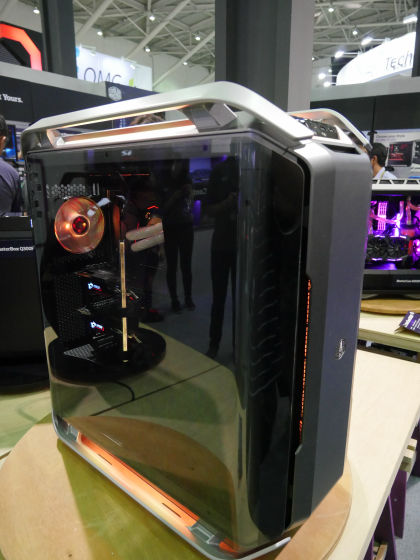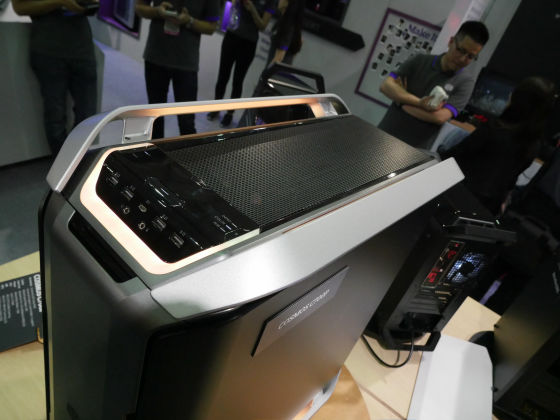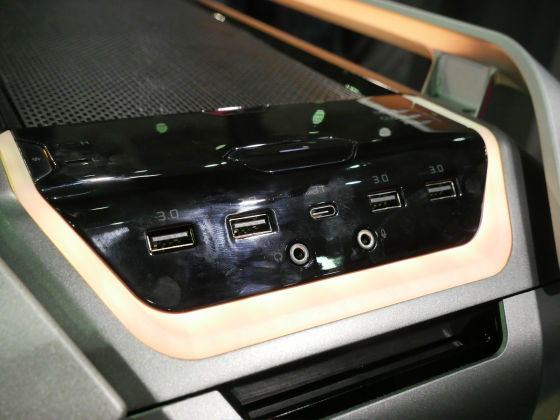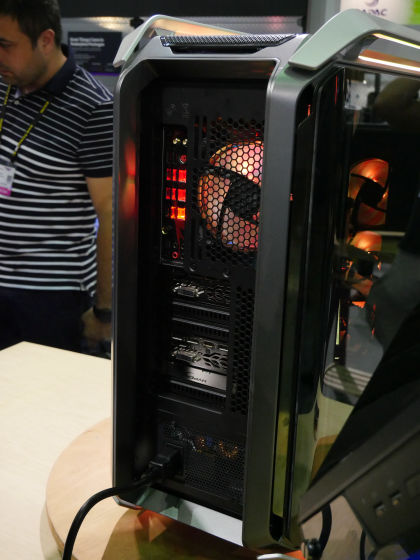 CPU cooler like "Heat Column Concept Cooler" disk.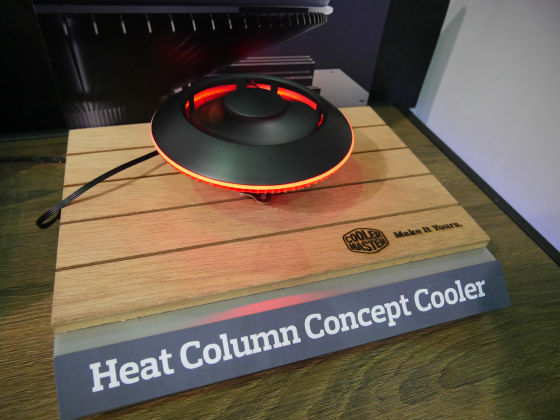 It has a very interesting shape.



At the ZOTAC booth ......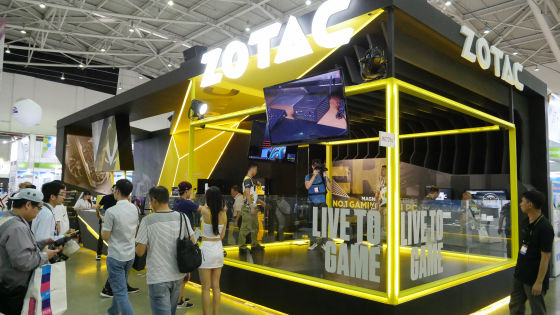 VR experience corner by backpack PC was a success.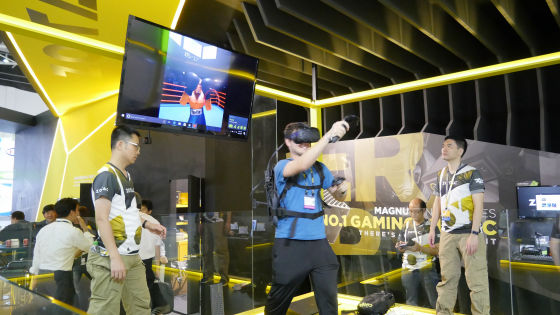 In addition, there were many GTX 1080 Ti which was realized water cooled.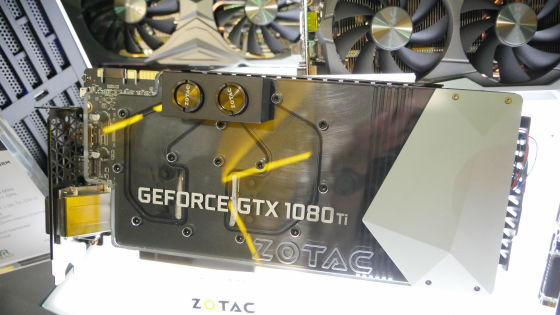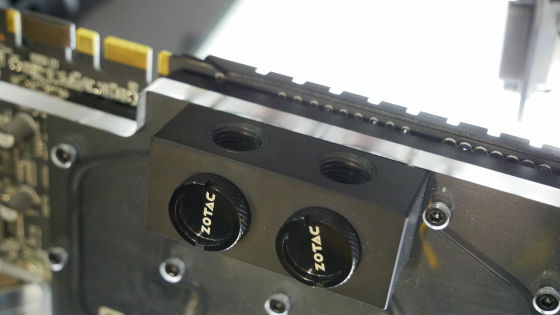 A GTX 1080 Ti with a total length of 211 mm was externally GPUized with "EXTERNAL GRAPHICS DOCK", and a demonstration was held.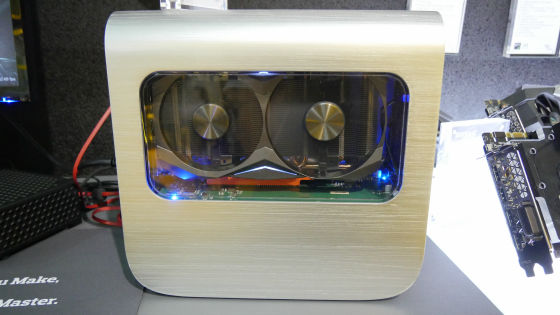 Mixed in PC related booth, Tesla appeared in COMPUTEX.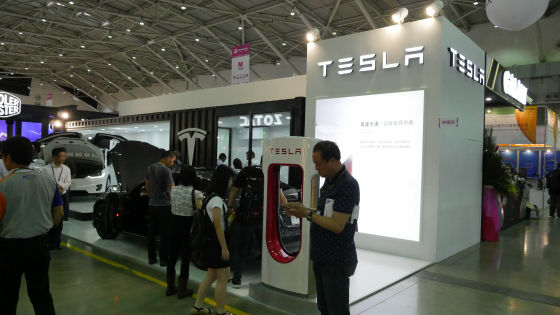 Model S or ...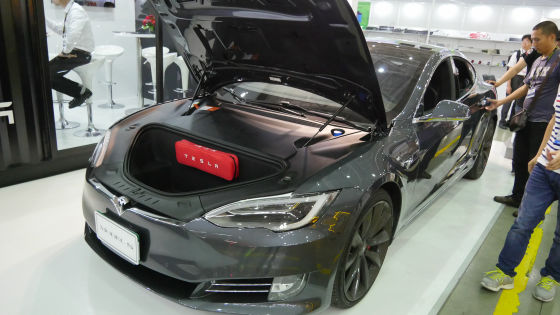 I was exhibiting Model X.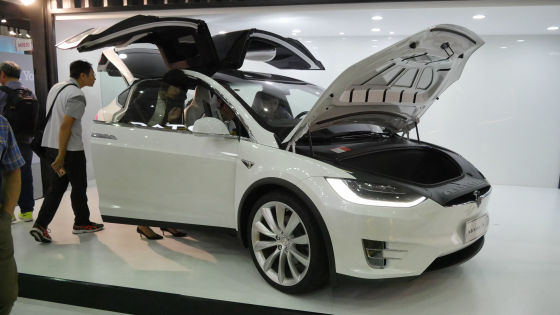 ChaintechIn Japan that is not familiar Taiwanese manufacturer's booth.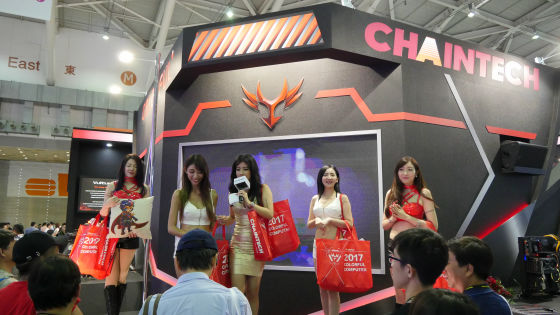 We exhibited many GTX 1080 Ti graphic boards with good design.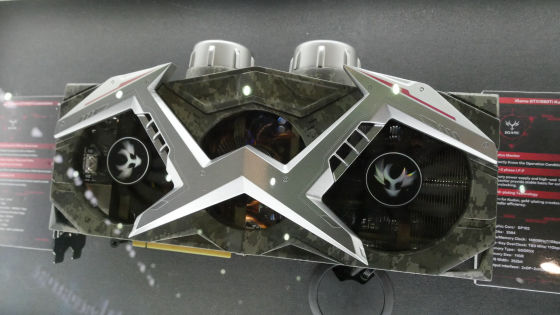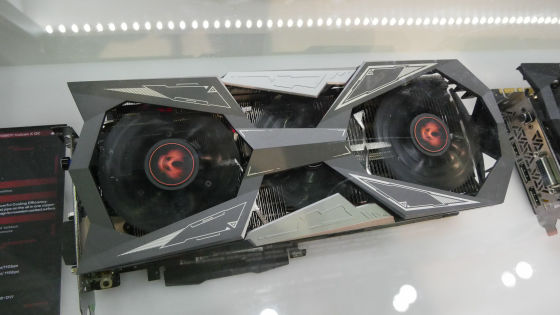 There are two types of white / black motherboard called "iGame X299 Vulca X".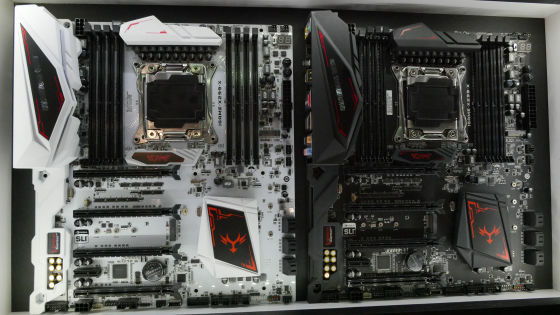 At G.SKILL's booth ......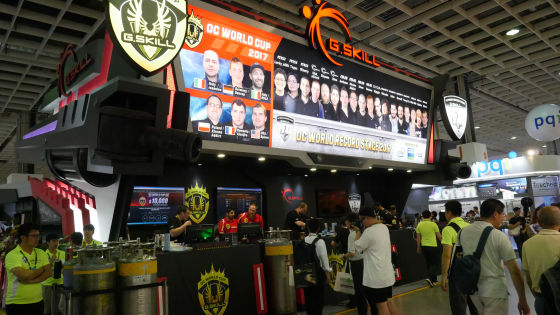 We also held an overclocking competition this year.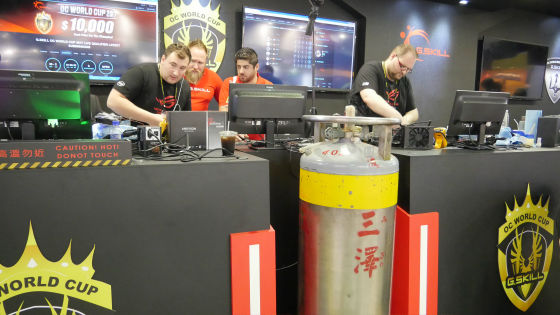 Manufacturer named V-Clolor.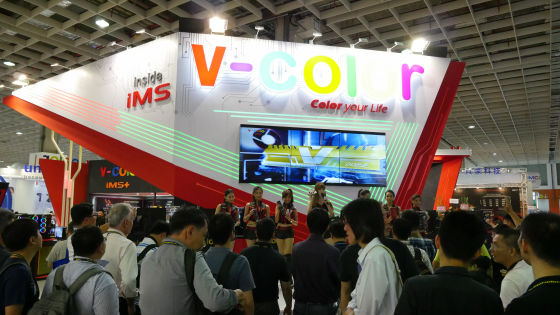 I am dressing up memory and SSD.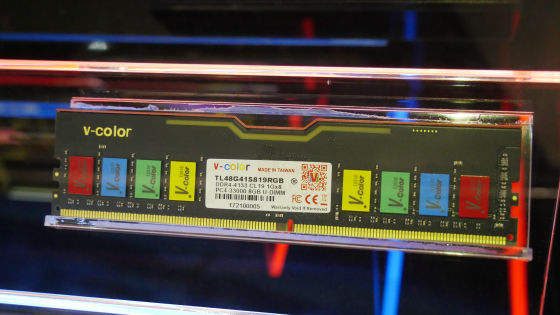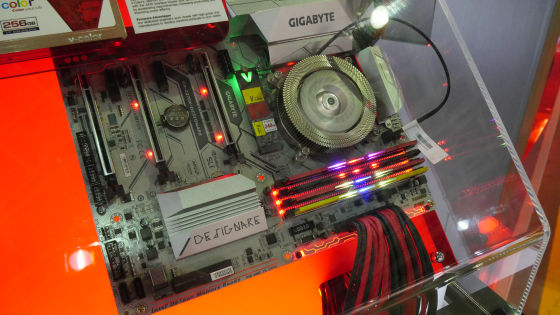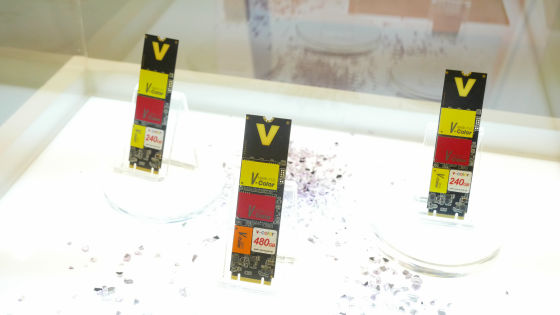 IN WIN holding a huge booth this year.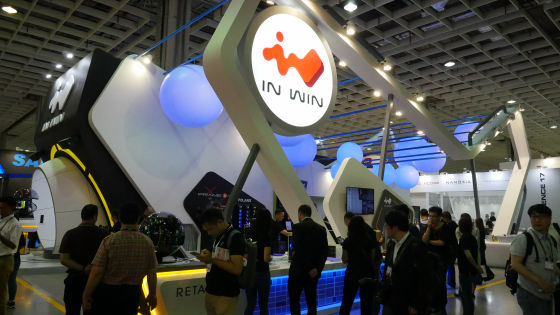 A transparent spherical PC called "WINBOT" is exhibited.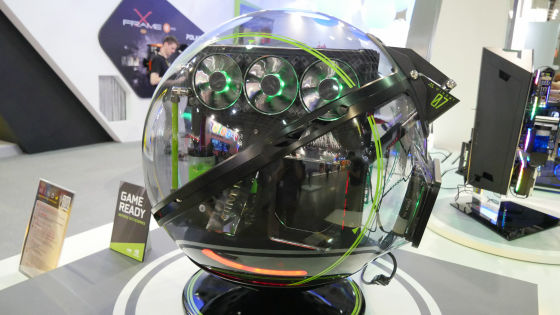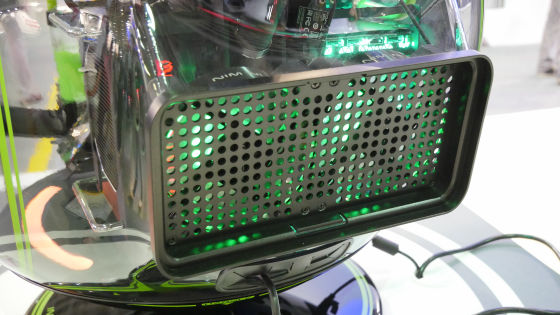 In the place, the gap is empty.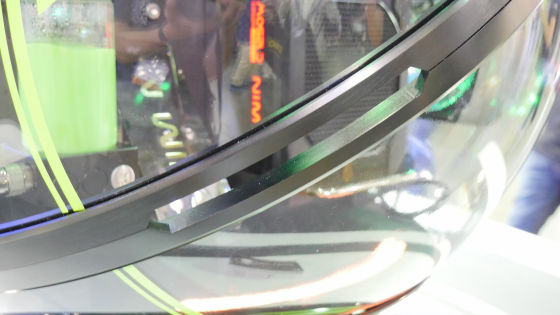 "806" using wood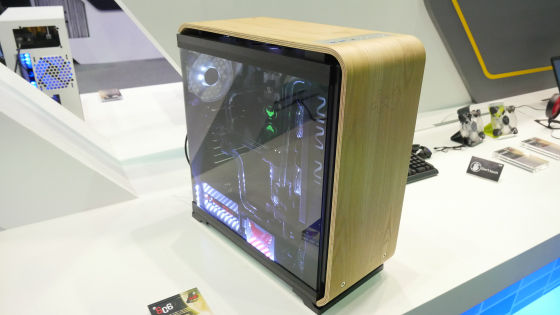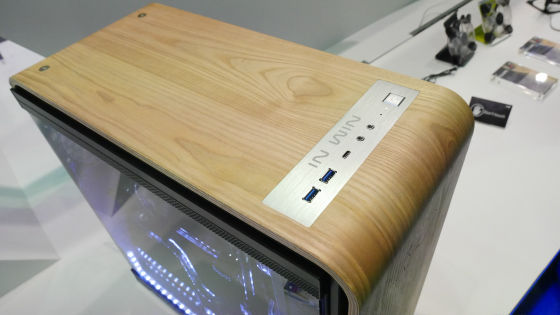 "Gaming Cube A1" also using trees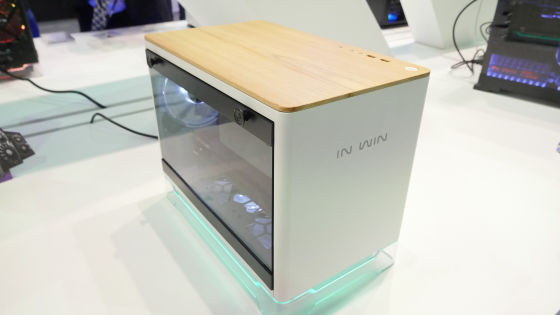 Right side panel.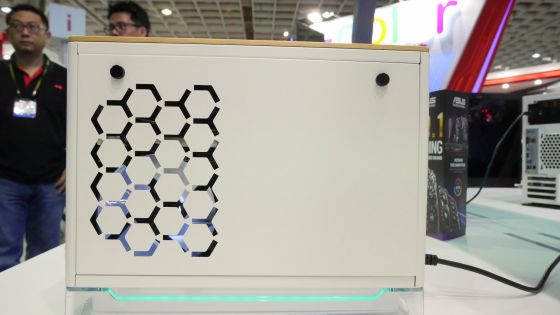 I want to think carelessly on the tabletop.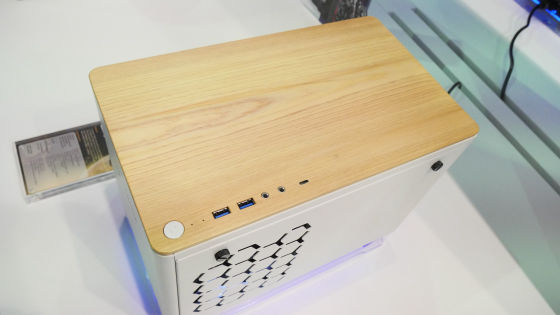 At the SilverStone booth ......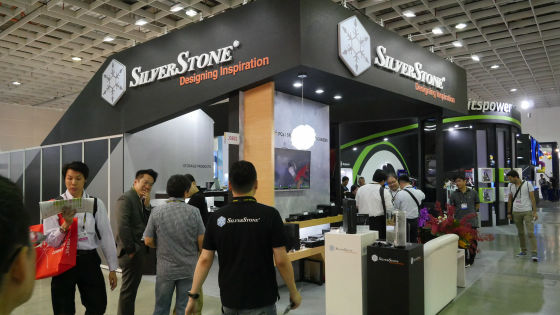 ModPC "FTZ 01" of taste like mechanical timepiece was exhibited.



Analog thermometer.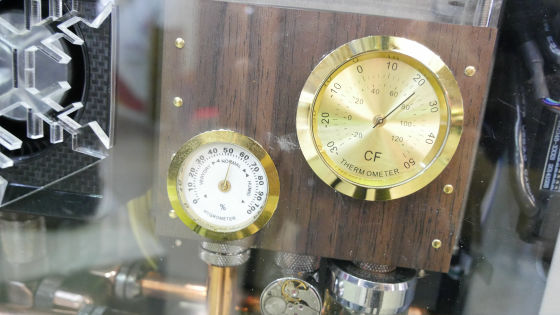 Metallic water-cooled tube ......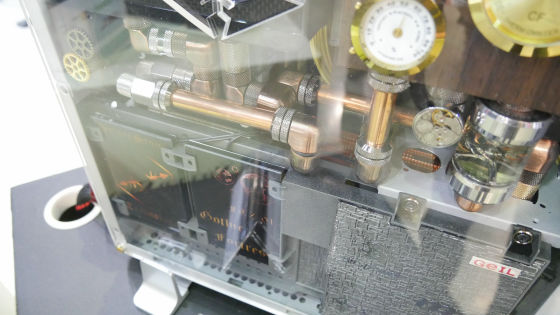 It is connected to the back.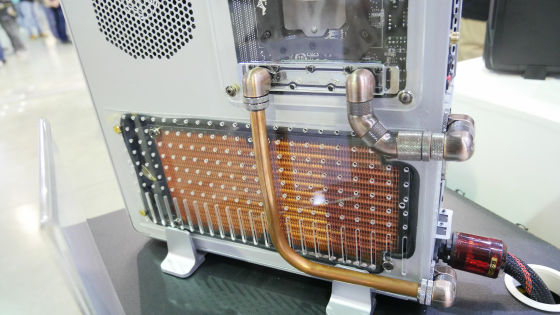 A PC case featuring the shape of the front panel "RL 07" was also shown for reference.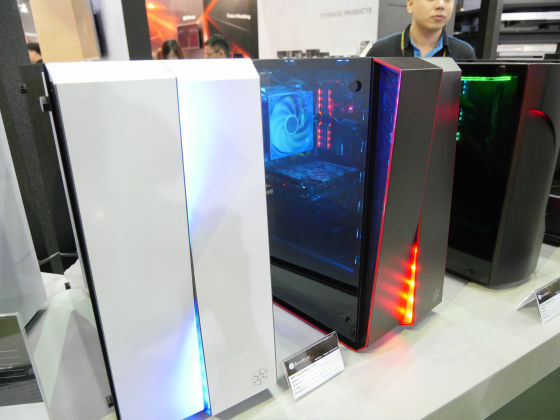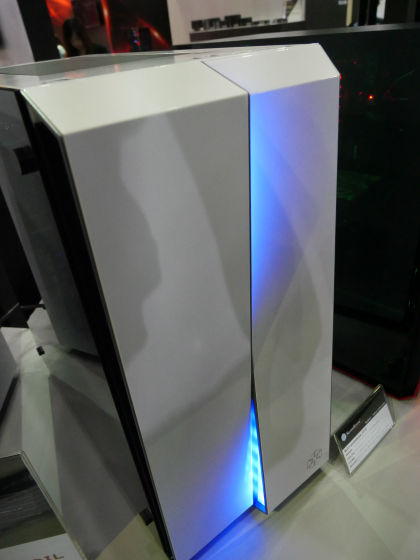 Bitspower the booth shrunk greatly compared to last year.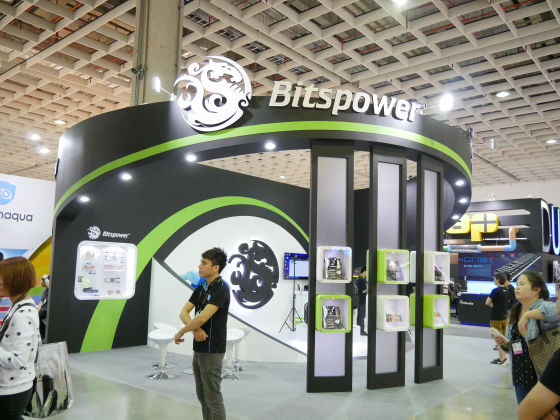 Motherboard and ... ...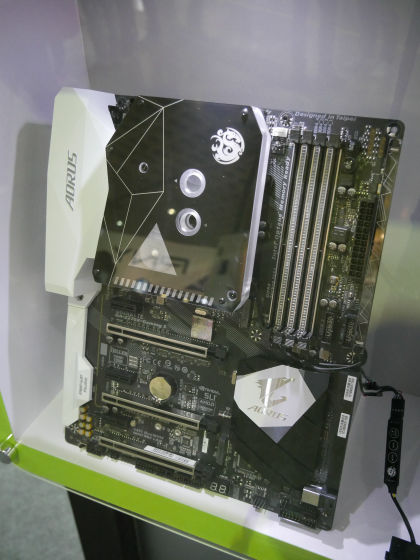 Water cooling parts for graphic boards were exhibited.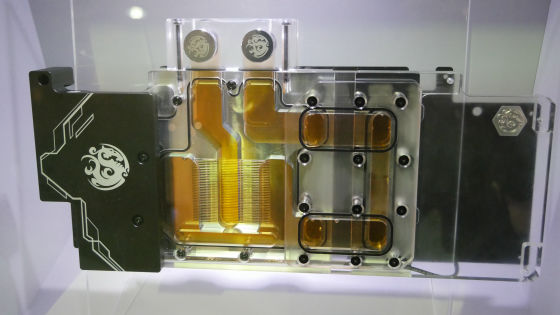 PC case LIAN LI



Desk itself is PC case "DK - 05"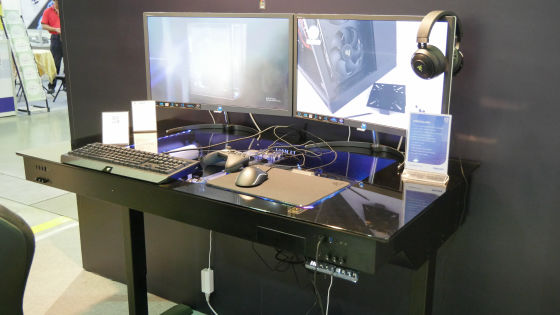 You can see the PC parts whose glass tops are dressed up inside.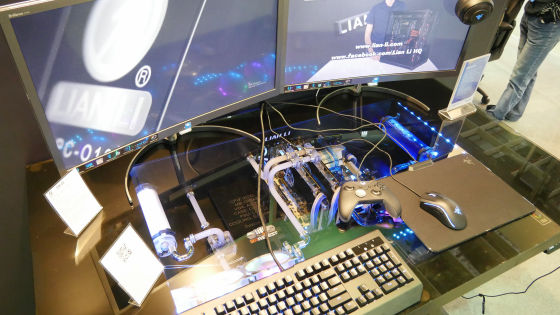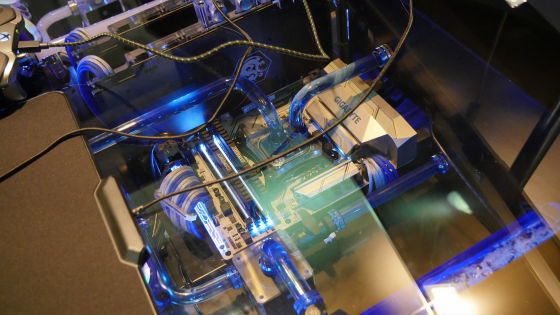 The case "PC - 07S" remained in the impression. Tempered glass is a side panel.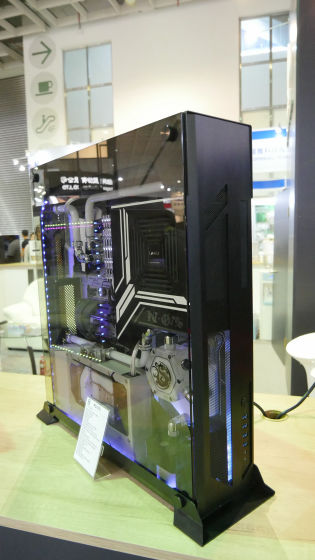 Although the width is 148 mm both height and depth are both 500 mm or more, it is a very thin case.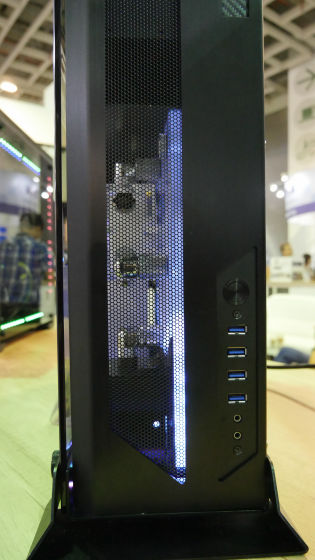 A booth of be quiet!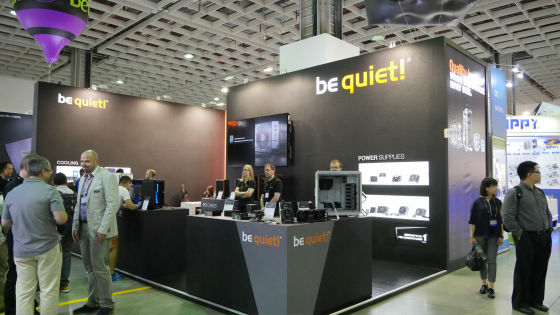 To a huge PC case ......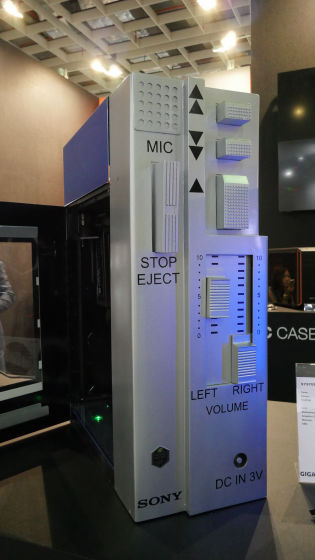 "SONY"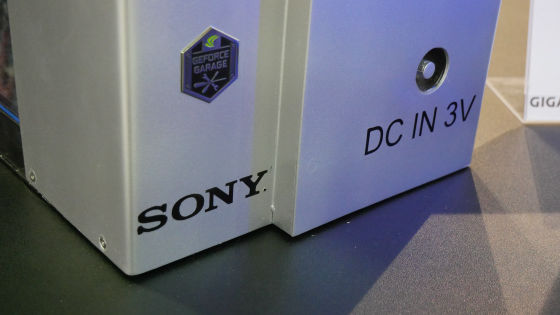 It is a PC case of a cassette tape portable music player "Walkman" design.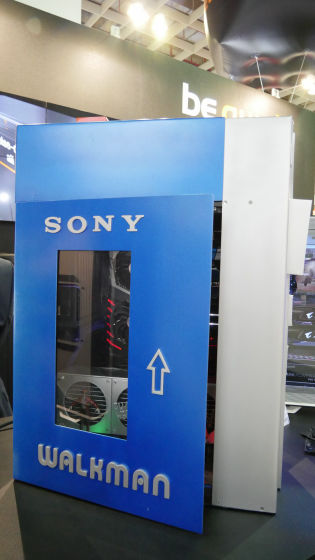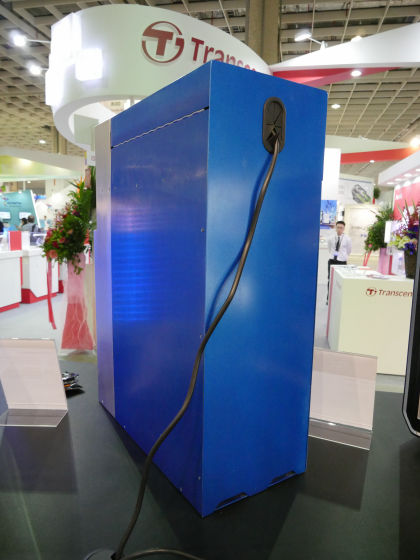 The volume button is also movable.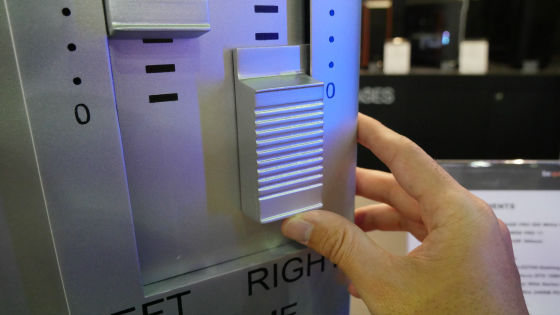 The contents were water cooled.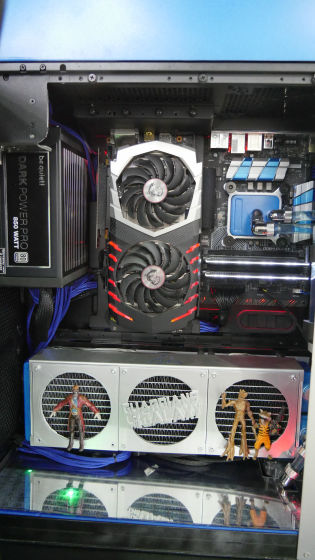 Thermaltake, which was a special seats near the entrance of the Nanko International Exhibition Hall in the year, but this year we had a booth that scaled down to a slightly remote location.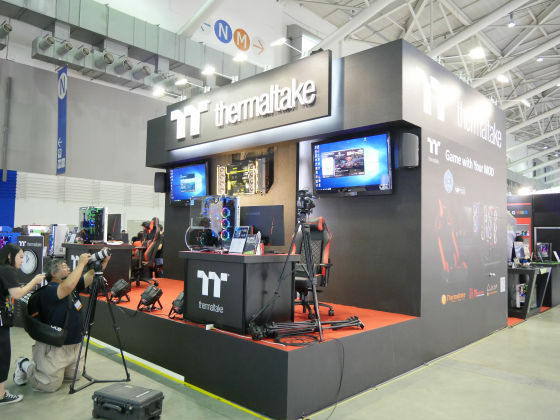 A PC case called "Level 20 Titanium" that was exhibited extensively at the entrance.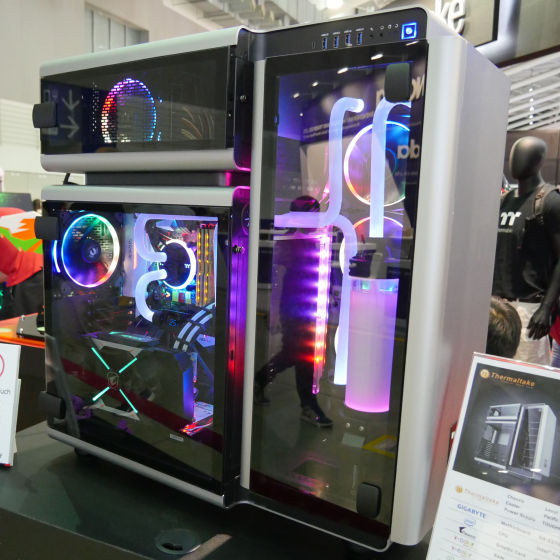 The case of that legendary BMW design "Level 10"It is a successor to this, adopting tempered glass has been brushed up to be water cooled.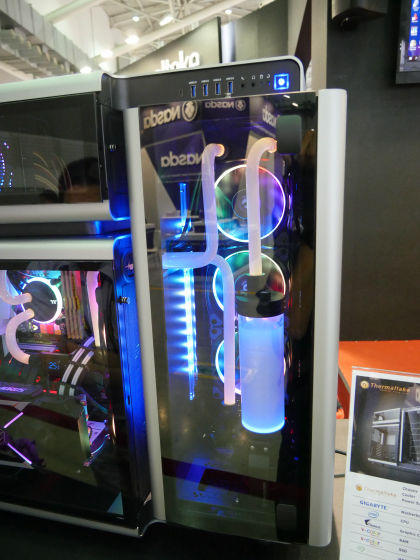 A water-cooled tube is passing through the block divided case.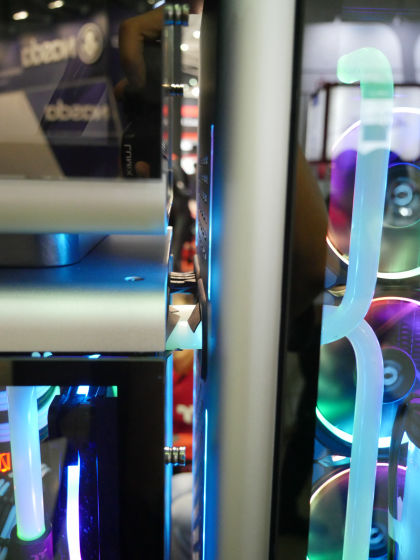 ThermalMike's work that remodeled "Tower 900".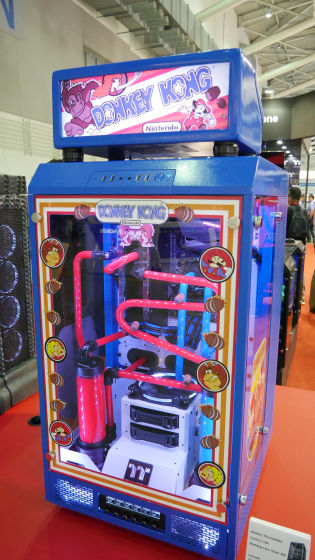 Fun water cooling tube.



The motif is Donkey Kong ... ... but subtle Mario and Donkey Kong.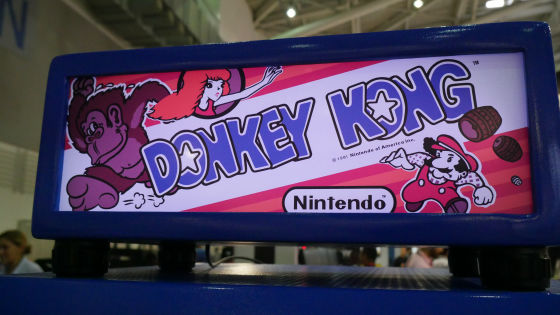 This is Princess Peach ...! Is it?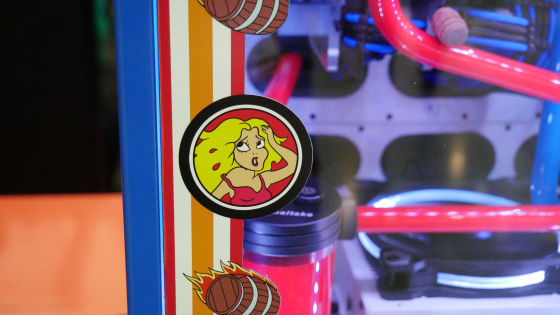 Many PC cases of designs that flew away as usual were also exhibited. This case seems to be based on "Core X 71", but it is no longer keeping its original shape.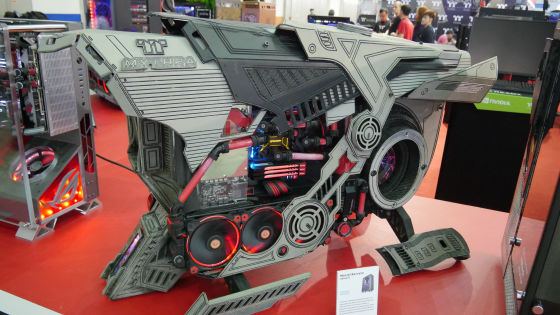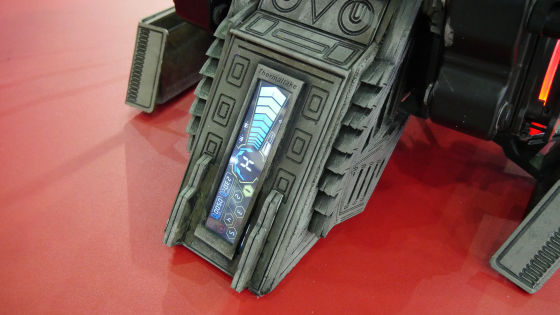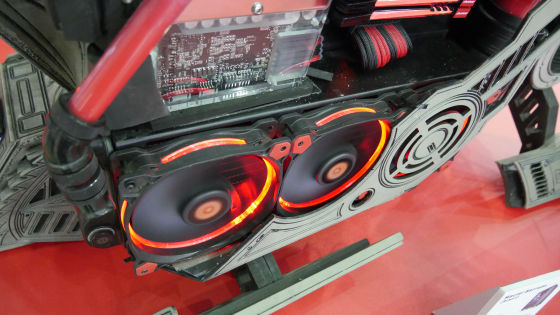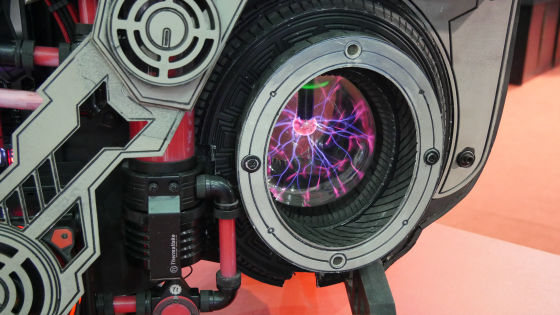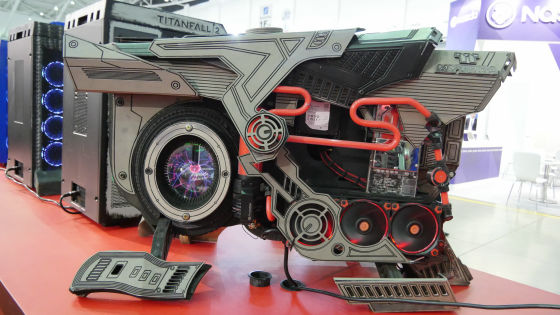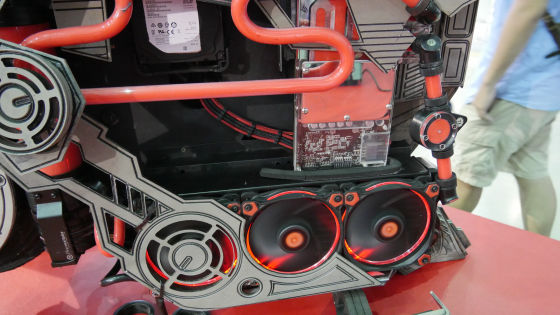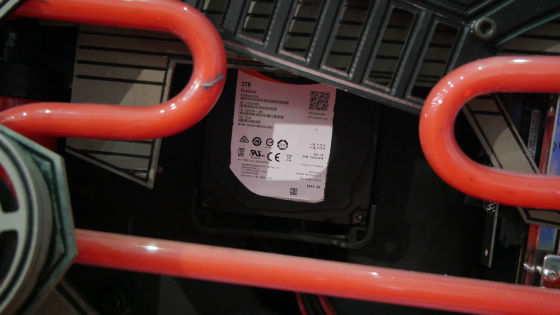 Emerging Chinese maker "JONSBO" exhibited a lot of PC case before marketing.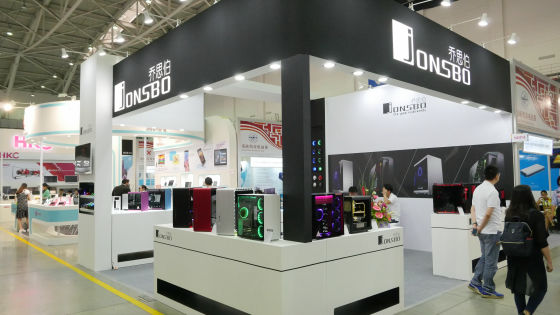 A relatively compact ATX case "C4". The combination of tempered glass in a simple shape is a concept similar to the popular case "U4".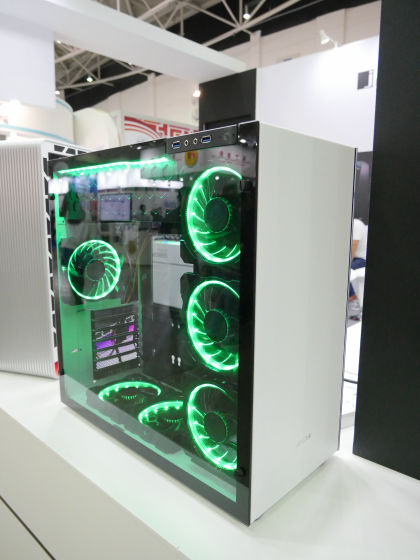 Case featuring metal enclosure with "UMX 5" groove.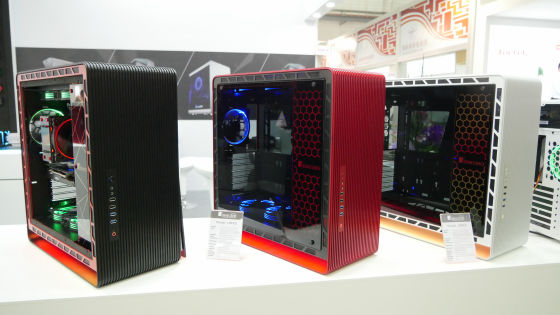 The width is 224 mm, so it is comparatively space-saving.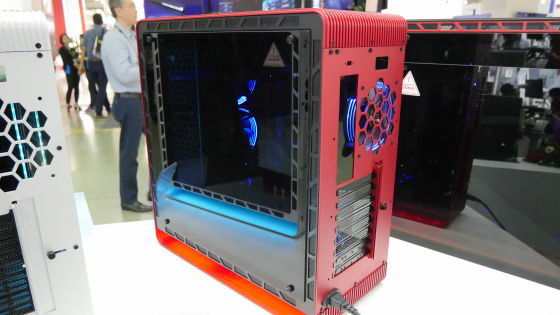 The case of "MOD 1". The design of the front panel part is not necessarily similar to the S-Frame of IN WIN.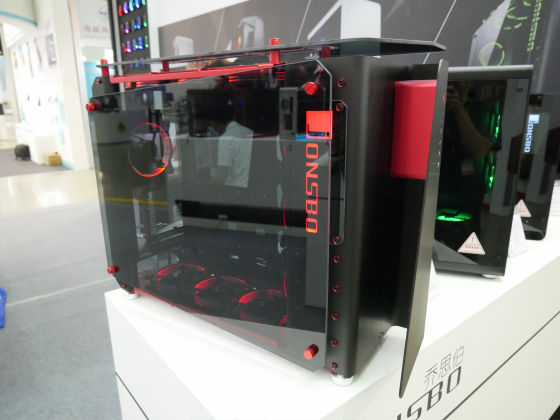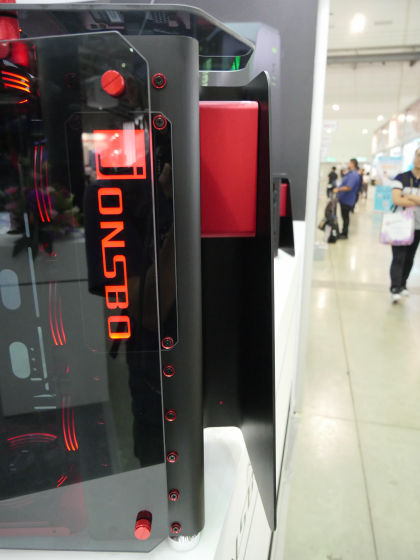 The top and ... ...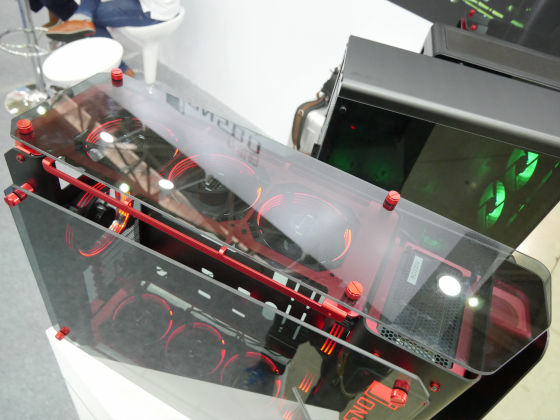 Tempered glass to the right side panel. The beauty of the back wiring seems to be questioned.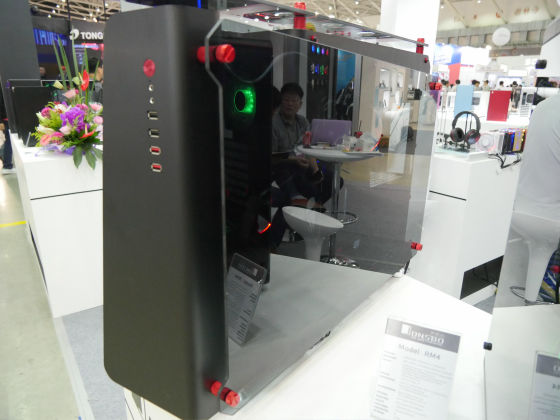 It is full of gaps and is a "case" to show you perfectly.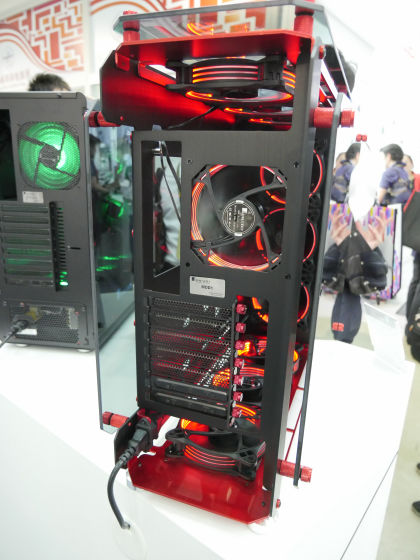 There is also a mini-ITX size reduced version "MOD 1 - MINI".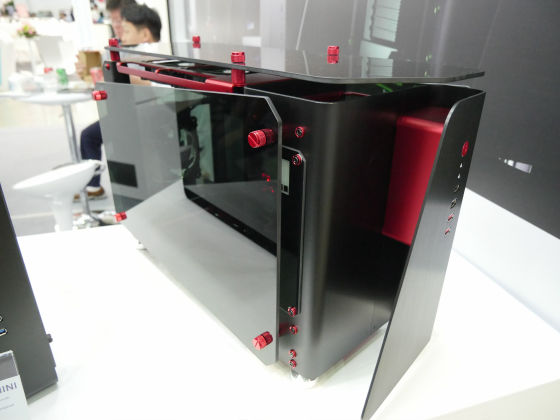 It became tempered glass & LED specification up to CPU cooler.