Gorabyte's compact PC "BRIX" comes with Toll-type that can house graphics boards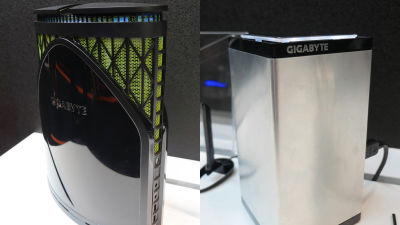 The world's largest IT trend show "COMPUTEX TAIPEI 2016"GIGABYTE booth's small PC"BRIX"Unlike traditional thin models, vertical model type reference models that can incorporate high-performance graphics boards for desktops were exhibited at the new model corner of the exhibition.

GIGABYTE Showcases New Motherboards and BRIX at Computex 2016
http://www.gigabyte.com/press-center/news-page.aspx?nid=1431

GIGABYTE's booth that stiffly keeps booths at TWTC while rivals such as ASUS, MSI, AsRock and all are transferring booths to the Nanko International Exhibition Hall is like this.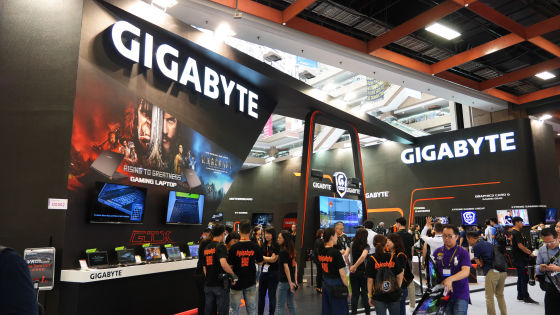 Speaking of GIGABYTE Mini-PC "BRIX"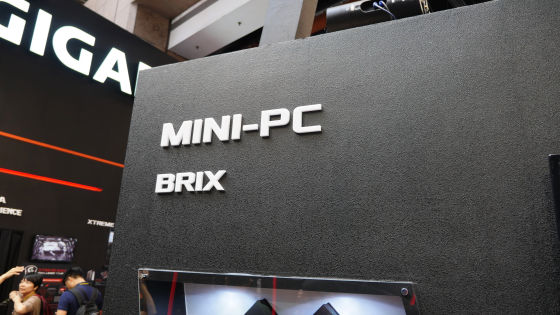 So, BRIX new products that are likely to be on sale were exhibited at once. BRIX equipped with the sixth generation Intel Core processor "Skylake" is a minor upgrade version of the current model.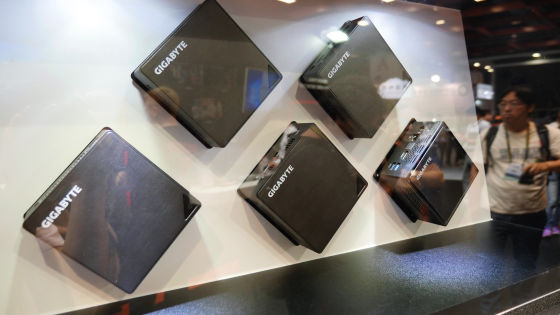 this is"GB-BSi 5 HAC-6300". It can mount 2.5 inch HDD and SSD and adopt Type - C USB port.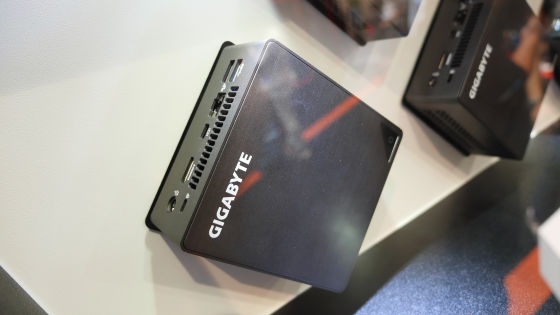 "GB-BSi 3 AL-6100"Is a thin model with a height of 34.4 mm, SSD for M.2 is assumed for storage.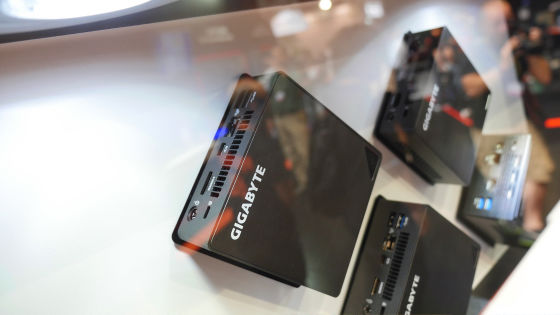 "GB-BSi 5 HA-6300"Can install dual SSD of 2.5 inch HDD / SSD and M.2. The pattern of the upper model of the same size GB-BSi 5 HAC - 6300.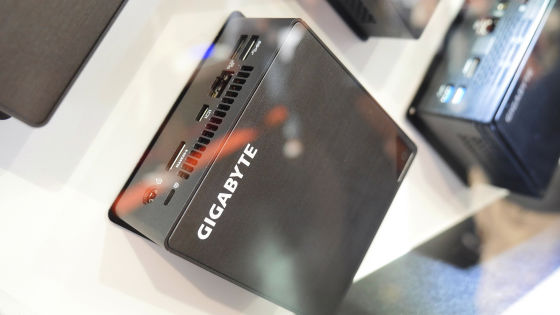 High-end model "GB-BSi 7T-6500"Intel Core i7 is adopted as CPU. It is a thin model with a height of 34.4 mm, and storage is only M.2 type SSD.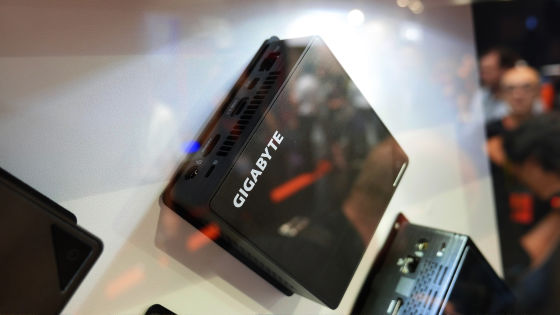 "GB-BPCE-3455"Is a low-priced model with Intel Pentium or Intel Celeron on CPU. Since the memory is DDR 3L compatible and the model number is "3XXX", the CPUHaswellIt may be a generation.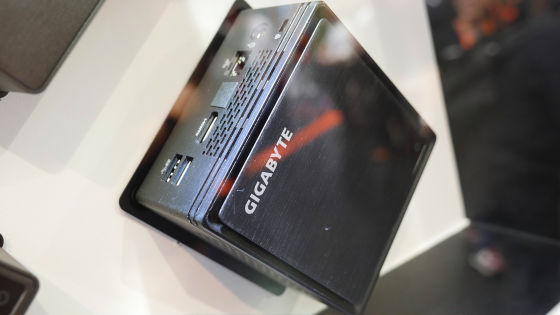 What was displayed before the BRIX corner was a mysterious BRIX shaped like PlayStation 3 "GB-XD7B0". The size is 128 mm in width × 384 mm in depth × 276 mm in height. It is equipped with the skylake generation CPU and will be equipped with the graphic board GeForce GTX 970 for desktop PC.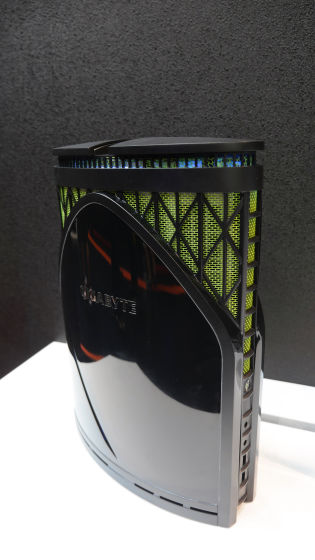 Power supply button, microphone, earphone jack, USB 3.0 port on the front.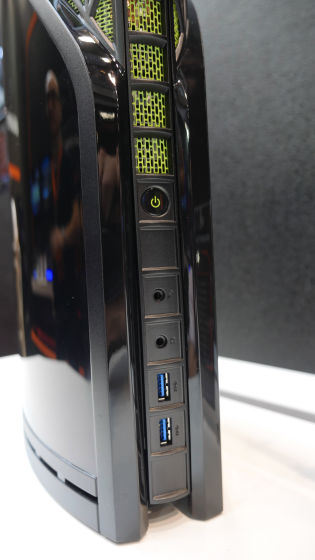 The top glows with the LED.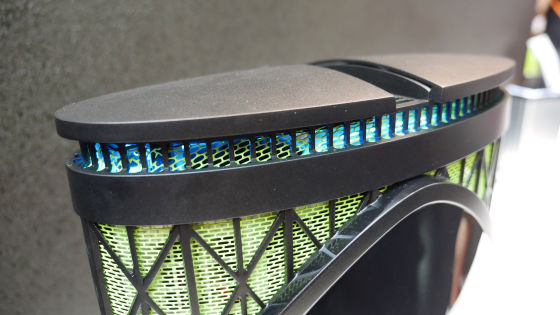 Slit in the bottom part.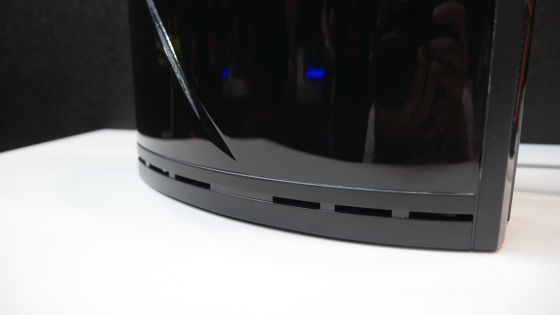 Yellow mesh is characteristic.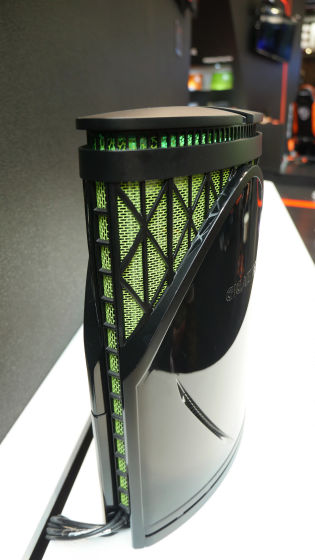 The back panel is such a design, only the cable comes out design. Atheros Killer E2400 is adopted as a wired LAN.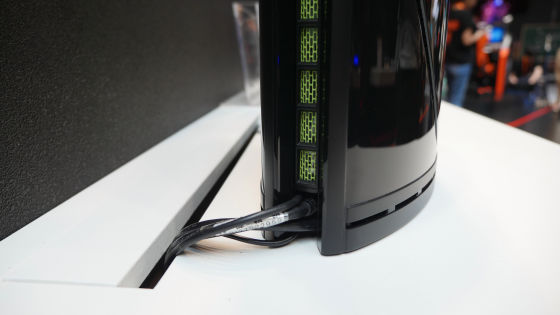 A metallic case is characteristic "GB-BNi 7 HG 4 - 950". Again, full-size graphics board can be built in, and GeForce GTX 950 is carried.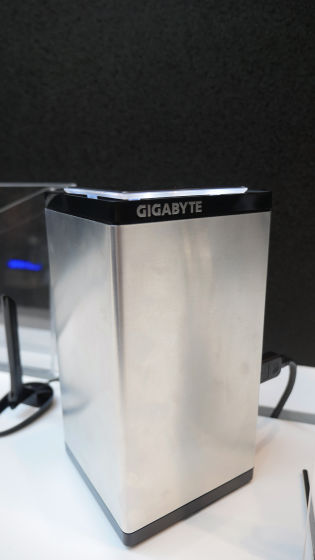 Slit for heat exhaust around the LED on the top.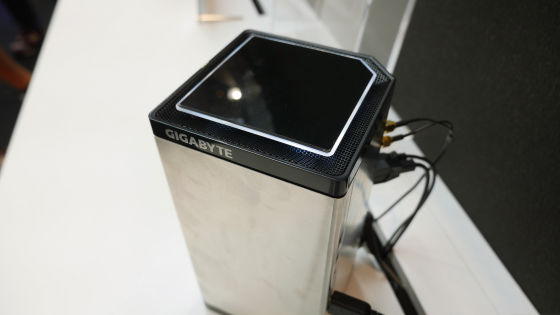 Mini-DisplayPort × 3, HDMI port on the side.



Such an I / O port looking like a corner cut is like this.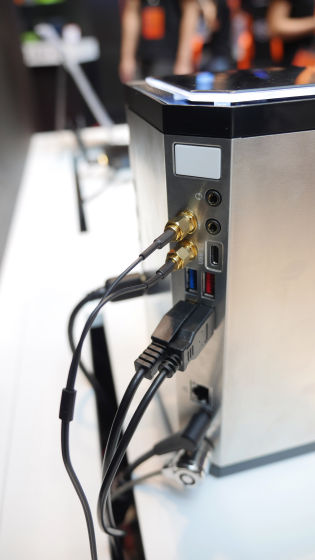 It seems to be compatible with Wi-Fi.