I went to a limited shop of Mr. Donut who can eat pasta with fluffy donuts and cold ice cream and volume full score pasta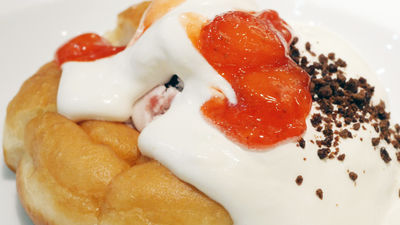 Mr. Donuts is a donut shop that has more than 1,200 shops in Japan, but only a couple of stores in all stores, "AF Guard Donuts", "Pasta", "Morning Menu" of Eat-in Menu, which sticks to handmade, There is a new type of Mr. Donut's shop which also sells donut's "Claim Brulee" "Brownie Donut", "Tartine", "Denish Donut", "Hand Cut Donut", "Bagel" and even a bite size donut. . Opened in November 2015 "EXPOCITY (Expo City)"There is also a new type of shop, so I decided to go, to see what is different from regular stores.

LaLaport EXPOCITY | Mister Donut
http://md.mapion.co.jp/b/misterdonut/info/1915/

Mr. Donuts | LaLaport EXPOCITY | Shop Guide
http://www.lalaport-expocity.com/shopguide/10311850_27193.html

Arrived at Expo City.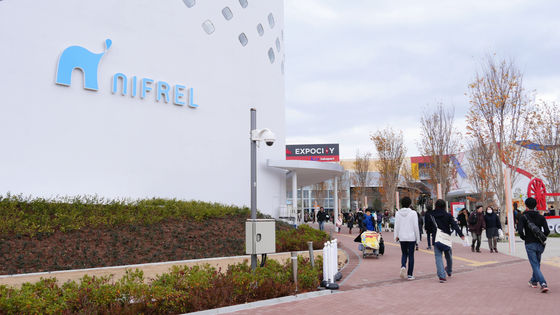 Training gym where you can talk directly to Pokemon and exercise togetherPokemon EXPO gym, The construction of the Ferris wheel "Oosaka wheel" scheduled to be completed in January 2016 was steadily proceeding.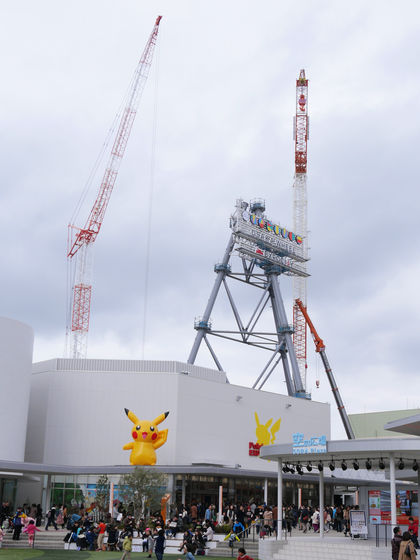 LaLaport EXPOCITY Orange side On the first floor, there is Mr. Donuts LaLaport EXPOCITY shop.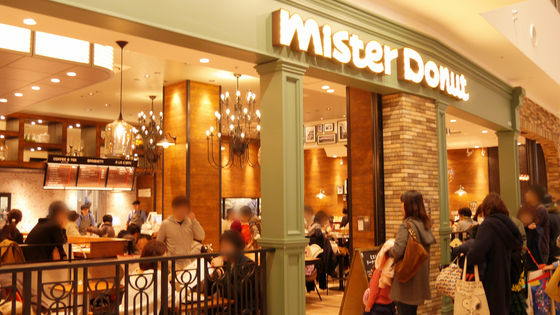 On the store display, samples of afogado and pasta menu that have never been seen at ordinary Mr. Donut stores are on display.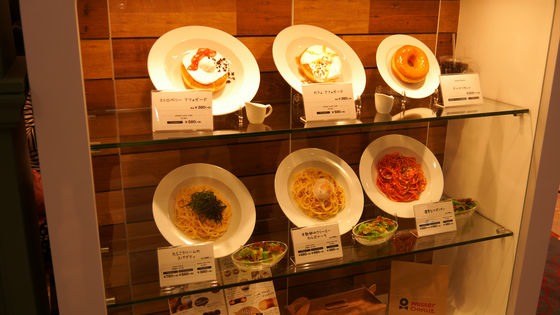 Pasta is served at lunch time from open to 14 o'clock.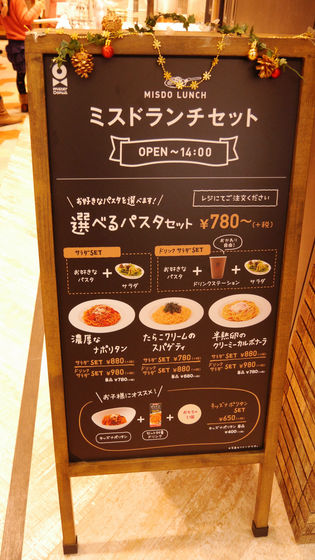 Inside the store was a classical atmosphere that imaged the 1970 Osaka Expo era.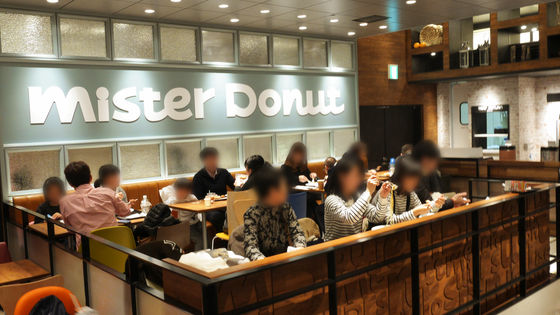 There are 60 seats in total, including table and sofa seats.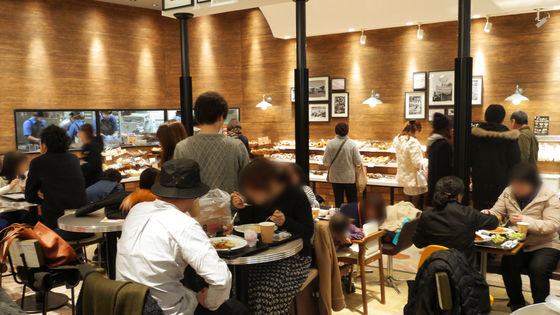 So, let's see what kind of donuts are there at once. In the closest place to the entrance,D-popThere are small donuts of bite size like the one.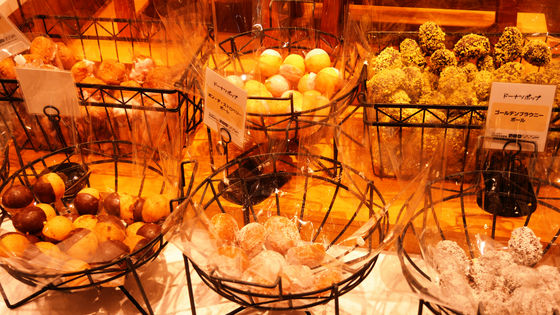 This is a menu called "Donut Pop", choose your favorite size from among three kinds of cups, small (216 yen including tax), medium (540 yen for tax), large (864 yen for tax), and tap your favorite bite donut Stuff as long as it closes OK. You can also order single items one by one.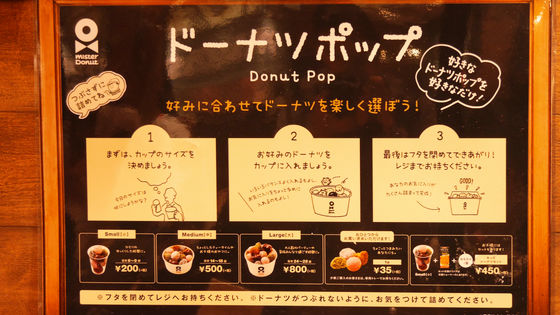 Estimated number of pieces in the small cup is 6 to 9 pieces. When I tried it, 8 donuts fitted cleanly. Also, when putting a donut in a cup it is NG to crush the donut and stuff up with the giggy.



Besides, brioche toast (270 yen including tax) and ... ...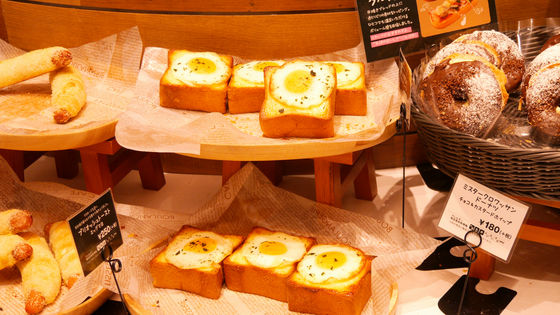 Unusual donuts that are not handled at ordinary Mr. Donut stores such as Cream Brulee Donut (172 yen including tax), Hand cut donut (151 yen including tax) are lining up.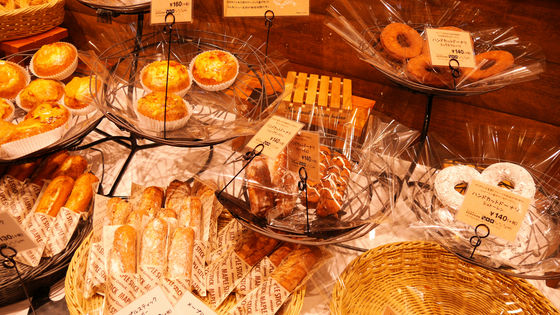 Regular menus such as Pon de Ring and Old Fashion are sold as well as store limited donuts, and you can also see donut making over the glass.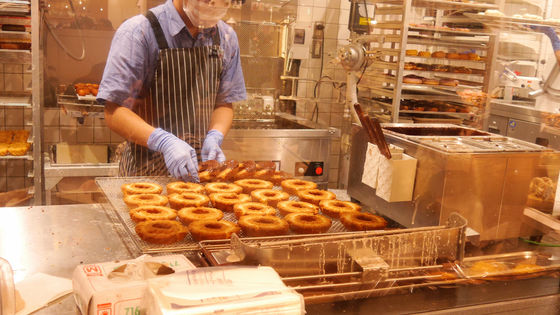 Drink station, hot coffee, hot cafe au lait ... ....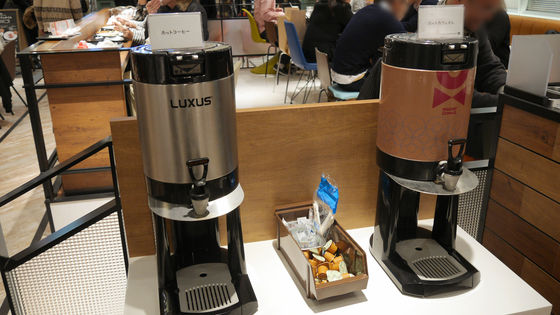 Ice coffee, iced tea and tea are prepared and all you can drink if you order a drink. If you want greed, you also want a repertory of Japanese tea and juice.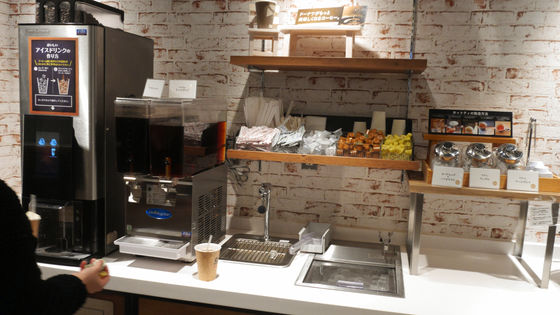 So, I tried ordering some limited donuts.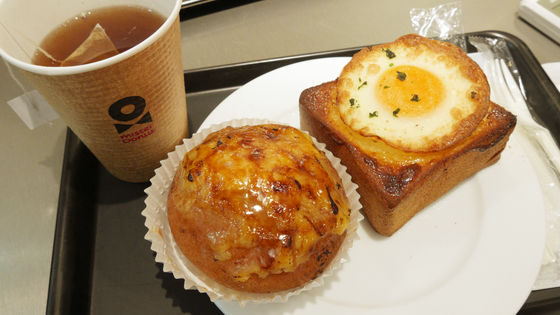 "Crème brule donut" (270 yen including tax) is a donut with a thick cream on the surface of the donut and drenched in brisk strokes until burning at the burner.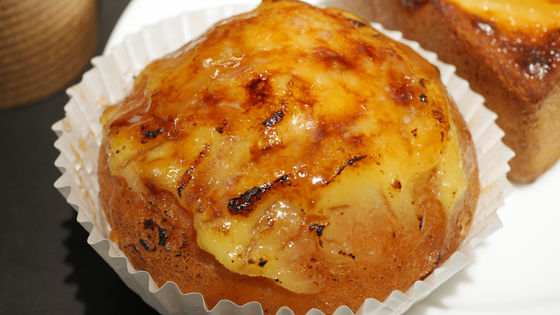 I cut it with the attached knife and fork, and the fabric feels soft and light.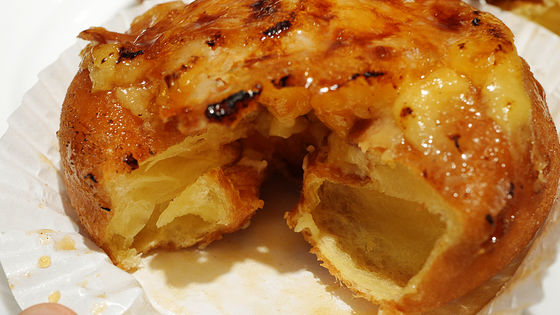 There is no filling etc in the fabric, but the fabric itself is sweet a little, it fits well with the melt of the surface of the donut and the sweet cream.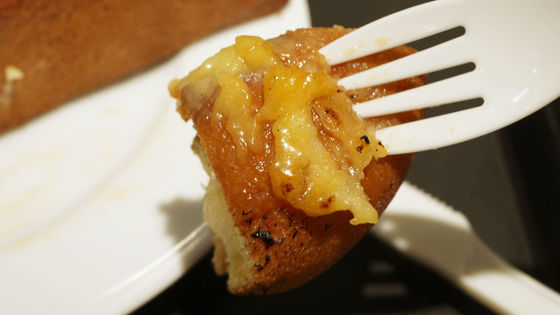 The crispy burned caramel's crispy texture is outstanding. However, the flavor of custard is not felt so much, although it is a menu that makes a little neck when it is said to be "creme brulee", but if you like a caramel part made as crunchy on the surface of creme brulee it is a mistake donut .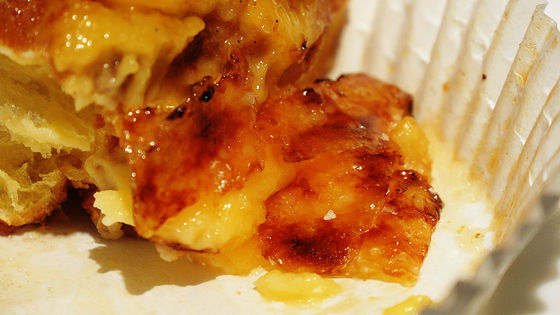 "Brioche toast Egg Mayo" (172 yen including tax) seems to be an ordinary toast, but the presence of rich Mayo hidden under fried eggs is outstanding, and the roasted eggs' exquisite texture is also exquisite. I misunderstood a menu with two mouths and three mouths.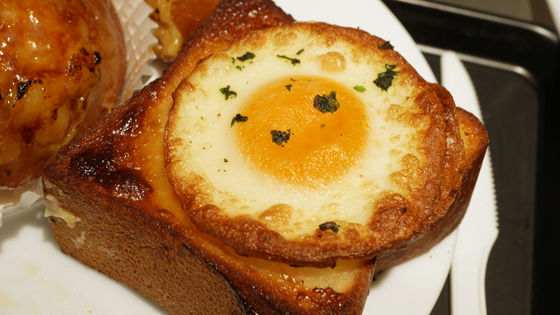 "Danish donut angel cream" (172 yen including tax), which is distinguished by an elongated twisted shape, is a "mised version hybrid sweet" made by fusing Doniss with "classic east donut" yeast fermented donut fabric .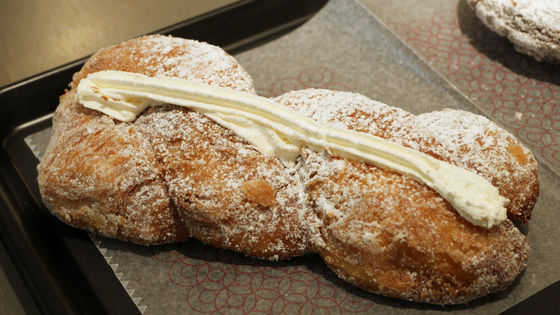 Fabrics folded over and over many times creates crispy and light texture, and the gentle sweetness of Angel Cream was well matched.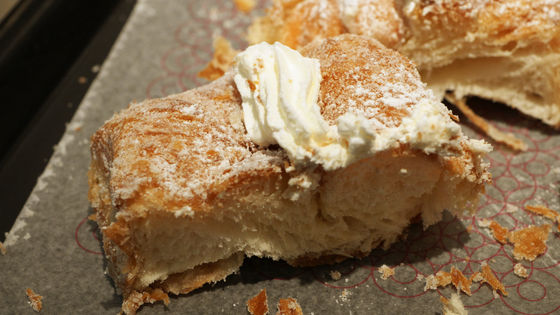 "Hand cut donut Sturen" (151 yen including tax) is made by incorporating fruits into the fabric sticking to handmade, imbuding Stolen and covering powder sugar on the surface.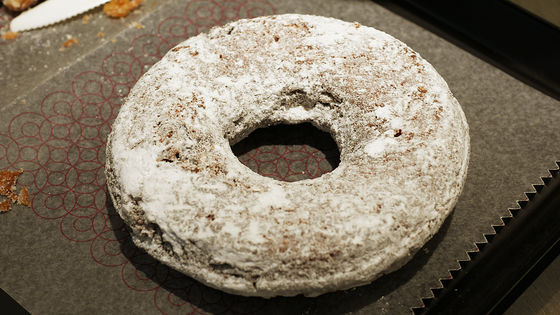 When trying to cut it there is a conspicuous hardening response, and you can see that the fruits are rumbling inside the fabric.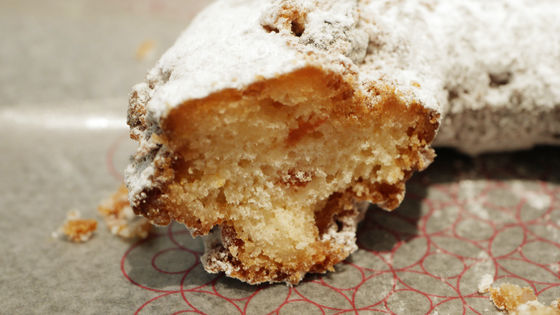 The texture is somewhat harder overall than older fashion, sweetness of fruit is distinctive. It is recommended for people who like the crisp portion of old fashion.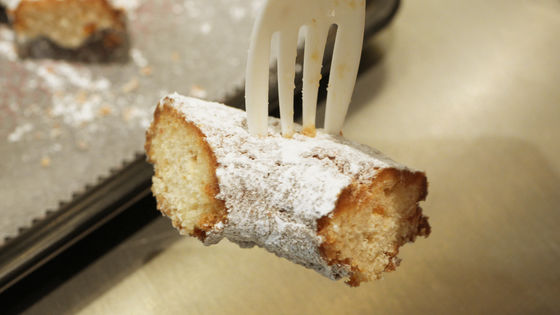 Next, I ordered "Spagetti of Takoko Cream" from three kinds of pasta of lunch menu. Each price is tax included, 734 yen for single item, 642 yen for salad set and 950 yen for drink / salad set. This time I chose a drink / salad set.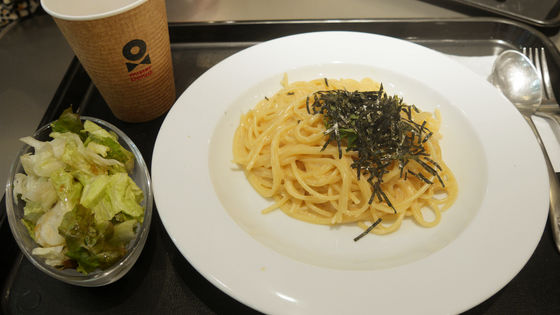 In a thick spaghetti, entangled cream sauce containing crushed turkey is entwined, and chopped seaweed and large leaves are topped from the top.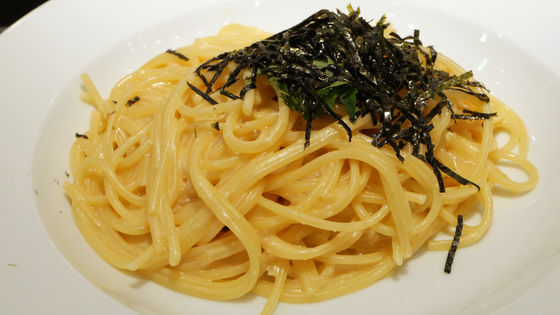 Noodle is full volume with a sense of tightness. A creamy sauce and a spicy hot caterpillar are exquisite balances and taste does not come tired. The shredded seaweed and the large leaf played a role like the spices of buckwheat and the aftertaste was refreshing.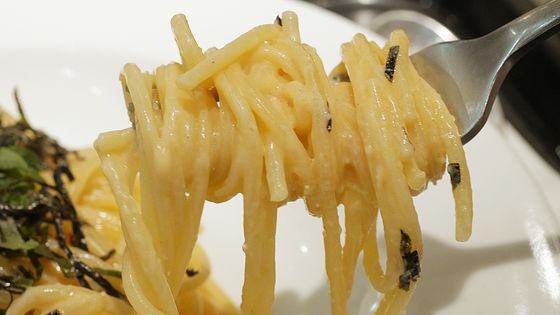 Salad is slightly less in quantity, but it is a pleasant present to rework after eating pasta.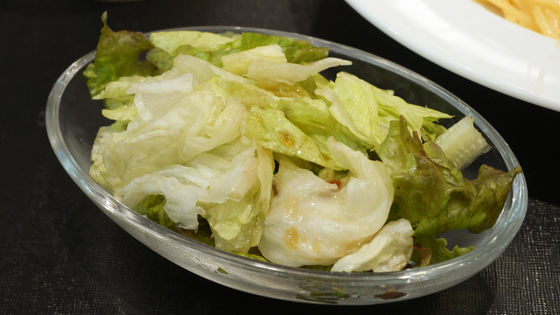 In the cafe time after 14 o'clock, "Afogado" which puts cold ice cream and cold ice cream on the classic east donut and eats it with sauce is offered. There are two kinds of "Cafe Afogado" and "Strawberry Affoguard", each price includes 410 yen for tax and 626 yen for drink set. This time I ordered "Strawberry Affoguard".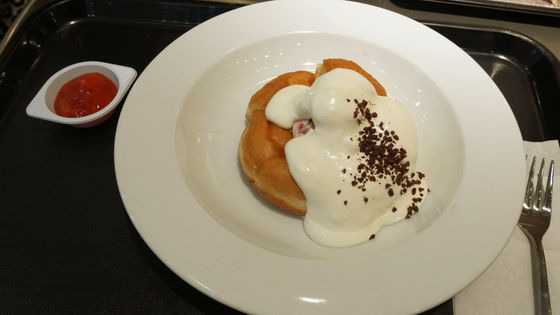 It was swollen plumply in yeast fermentation on a donut fabric and was cut into 6 pieces to make it easier to eat. From the top of the donut, strawberry ice cream, chocolate crunch is on.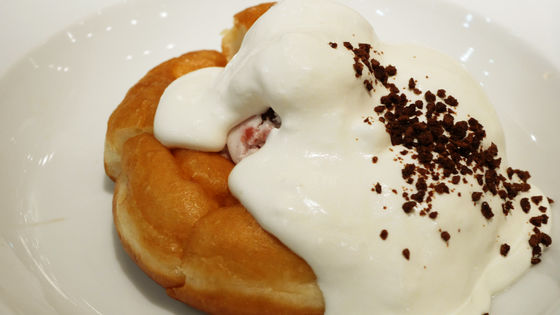 Attached is a strawberry sauce that came in a small cup.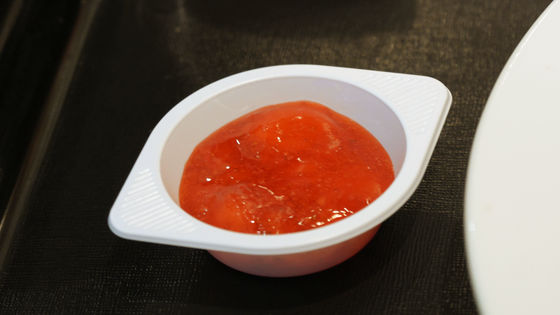 Sprinkle this sauce from the top of the donut ... ...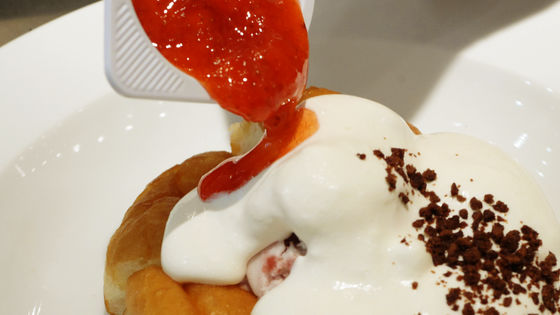 Completion The sauce contains thoroughly sliced ​​strawberries.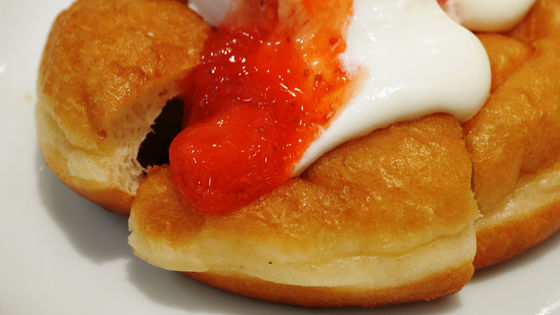 When I try to eat, fluffy and dusty donuts are often entangled with sweet and sour flavored strawberry ice cream and sweet scent cream and I feel happy. As well as the apparent volume, strawberry sauce was delicious as well as a delicious meal when eating, and it was a perfection degree that I want you to do even at regular Mister Donut stores.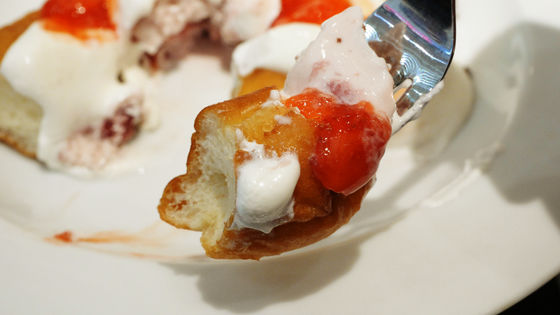 The opening hours of "Mr. Donut LaLaport EXPOCITY Shop" are from 10:00 to 21:00 according to LaLaport EXPOCITY.