Christmas limited cream & fruit I've eaten "Merry Christmas Pancake" with Kua Aina


Even though 2015 remains a little, all the children are waiting for the long-awaited "Christmas" in December. With such subjects on Christmas, Koa Aina's "topping" five colorful berries and plenty of whipped cream, vividly strawberry, raspberry, blackberry, blueberry, cranberry,Christmas pancake"is. I tried to eat what exactly it is like a gorgeous special pancake like a Christmas cake.

Christmas pancake appeared ♪ | Topics | KUA`AINA Kua Aina
http://www.kua-aina.com/topics/1739.html

I came to Kua Aina right away.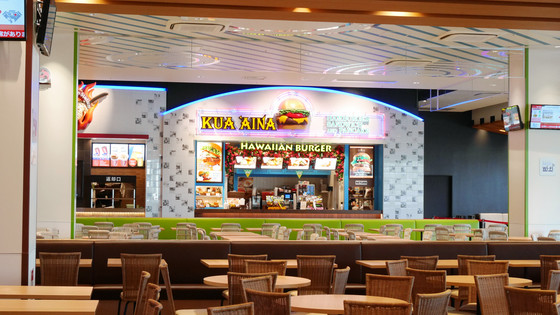 A Christmas pancake appeared in 15 minutes from ordering items. Impression that it took a while to offer because it was just after opening.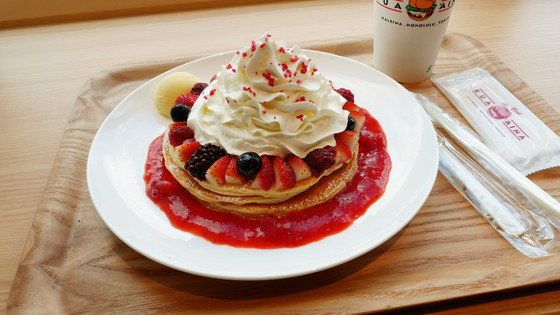 "Christmas pancake" is a pancake with special appearance which topped with a variety of whipping cream, strawberry jam and vanilla ice, with five types of berries: strawberry, raspberry, blackberry, blueberry, cranberry in the pancake of Kua Aina is.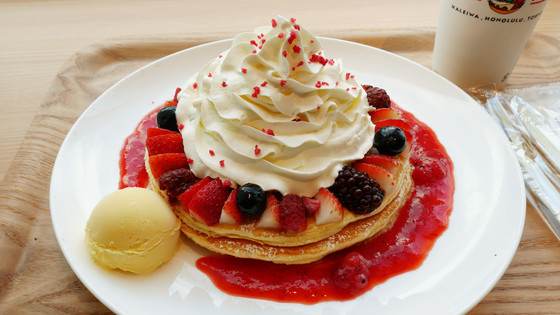 Compared to iPhone 6, the size of the pancake is exactly the same size.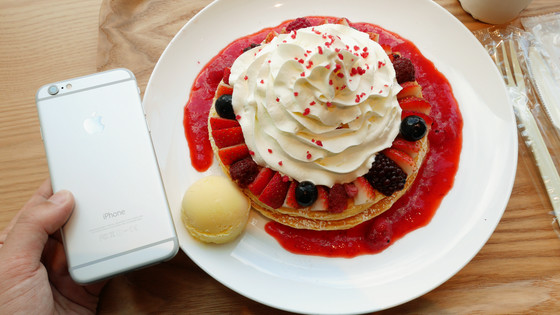 The height is also considerable. However, note that because the pancakes are baked freshly, the height of the whipped cream will fall with time.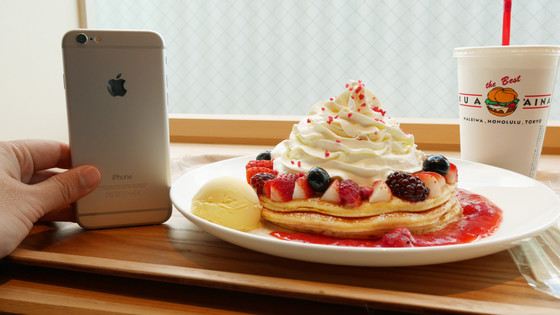 A large amount of whipped cream is topped with pink sugar confectionery, and sweet and sour taste and crisp texture are comfortable accents.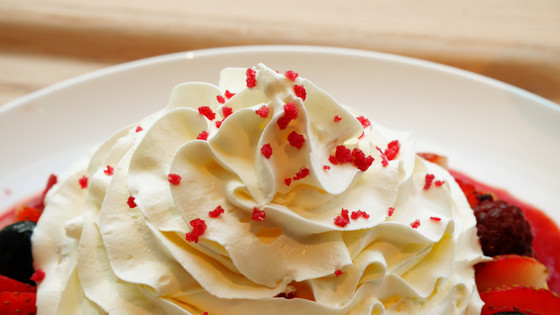 There are plenty of 5 kinds of berries at the foot of the whipped cream 's mountain.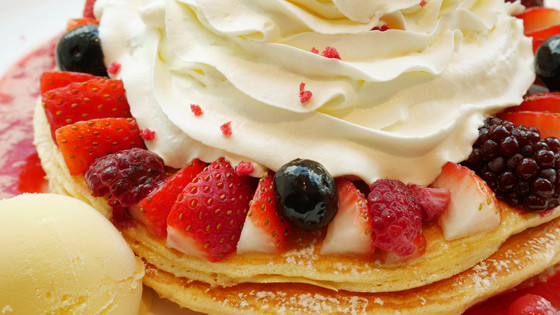 Three layers of thin pancakes are piled up, and a strawberry jam is filled with pulp.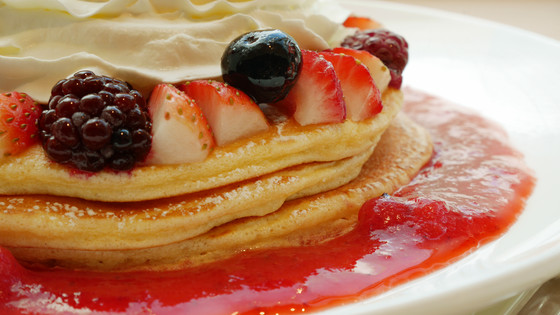 So when you actually eat with pakuri, it looks like a cream but it's not sweet as it is not too sweet, as you can not defeat the fresh sour taste of the five berries and the milk flavor of the whipped cream tightly It is felt. Whipped cream is extremely tasteful & sweet too modest, yet the flavor of milk is outstanding. Even though it is topping a lot in this amount, it can be eaten with pelori.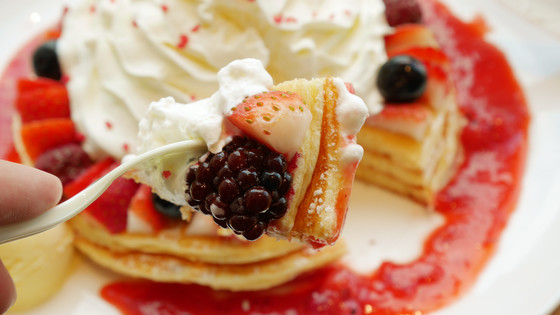 It is also good that you can decide the amount of whipped cream and strawberry jam by yourself. Various pancakes can be tasted in one dish such as a sweet and sour taste of fruits and a lot of whipped cream and a fluffy happy flavor in the mouth.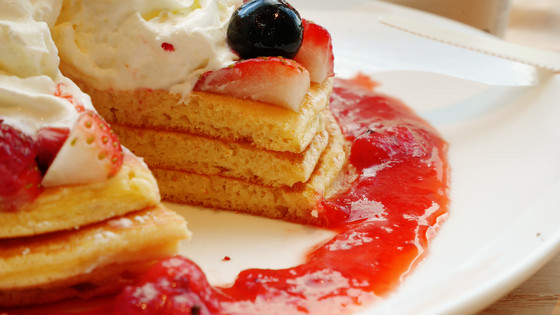 Also, if you say "I want to eat sweeter pancakes!", It is ok if you appear in vanilla ice. It is small but sweeter than whipped cream and strawberry jam, and compatibility with freshly baked pancakes is outstanding. However, be careful as it melts quickly.



Pancake with plenty of strawberries and whipped cream, you can taste a very rich feeling with Christmas cake.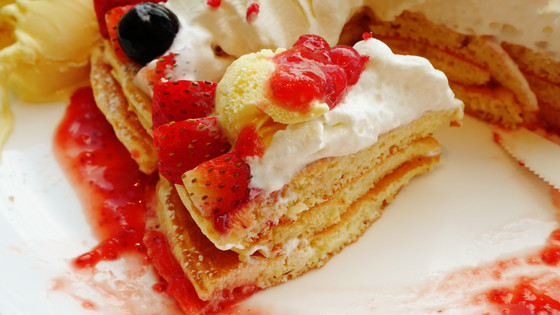 The "Christmas pancake" is a limited sale from December 1, 2015 to December 25, the same day, if the price is a single item, the taxation is 850 yen, the drink set is 941 yen tax excluding tax, the set of French fries + drinks is taxed It is 1050 yen.