"Chibi Maruko-chan" was perfectly reproduced as a quality donut too high, so I tried eating mushamsha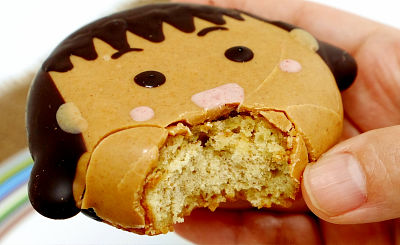 Floresta, a donut specialty shop that chooses materials that are as natural as possible and does not contain additives and carefully handmade one by one at stores ", Chibi Maruko switched to TV animated 25th anniversary and the movie to be released on December 23 To commemorate Marunouchi and family members as donuts, it is on offer from December 1st. From December 1st (Wednesday) to 10th (Thursday) it is said that struggling child and grandpa's donut are appearing, so I actually bought and tried it.

Chibi Maruko Changed to TV Anime 25th Anniversary & Film Opening Memorial "Maruko, Roll of becoming a Donut" Collaboration Donut Release Sale | Donut's Floresta | Nature Donut
http://www.nature-doughnuts.jp/news/2015113001.htm

Chibi Maruko's Collaboration Donut is among the Floresta nationwideSales at 24 storesSo this time we went to the main sweets Kyoto head office in Shijo Kawaramachi, Kyoto.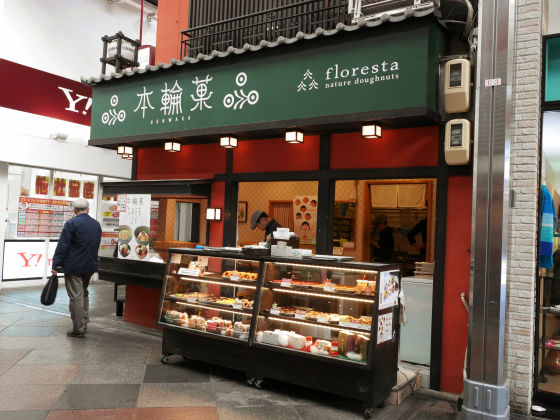 Collaboration donuts were frozen on sale, and showcases had a sample of Grandpa and Maru.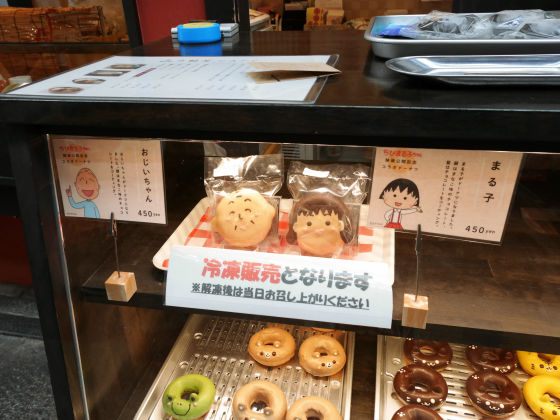 So, purchase. If you purchase more than four collaboration donuts you can put them in a cold insulated bag.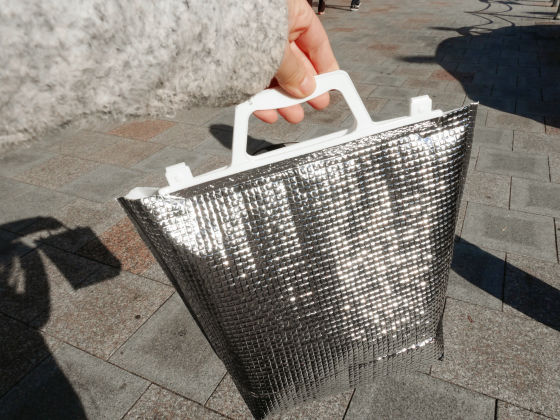 This is a collaboration donut. It is sealed one by one with a bag.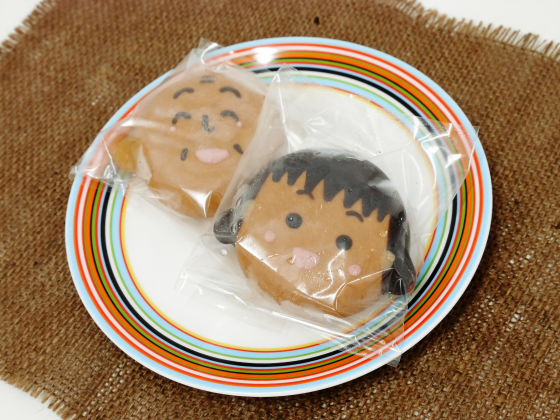 Because it was put in a refrigeration bag with a refrigerant, it was still cool and cold even when I took it to the editorial department.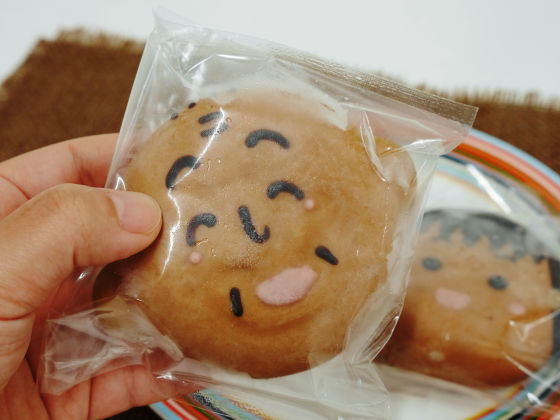 Looking at the back side, the raw material name is flour, egg, no adjusted soy milk, organic chocolate, strawberry powder, kinokoCouvert TulleEtc. are listed, and it seems that there is a naturalistic atmosphere.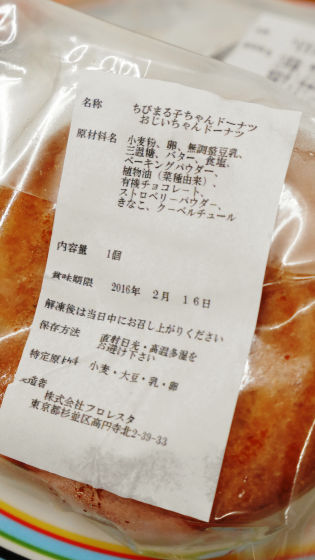 As donuts say that thawing will be completed if left for 5 minutes at room temperature, wait a while. The face of Maruko and Grandpa is coated with chocolate, so let's be careful because it will become a delo Dello if you heat it with a range or a toaster.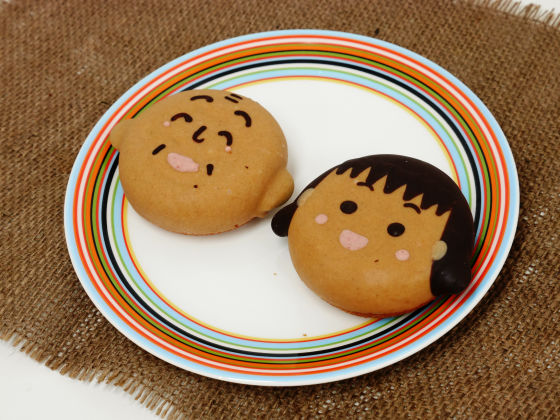 Maruko donuts are about this size.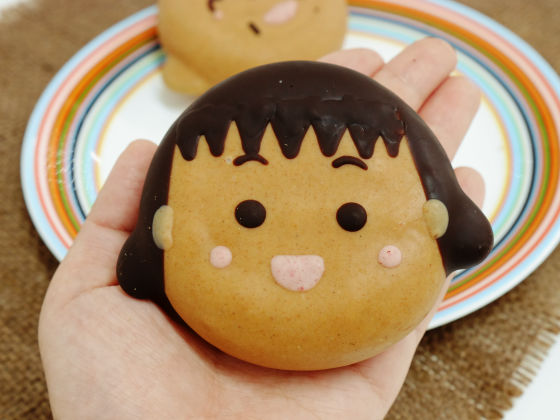 The face is chocolate of mushroom, the hair is milk chocolate, mouth and cheeks are drawn with strawberry chocolate. Due to being drawn afterwards, the jaggies of the bangs are a little exciting and you can see that they are handmade one by one.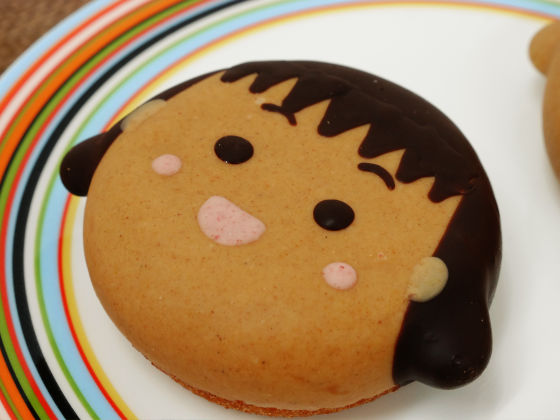 Chocolate coated protrusions express kelp.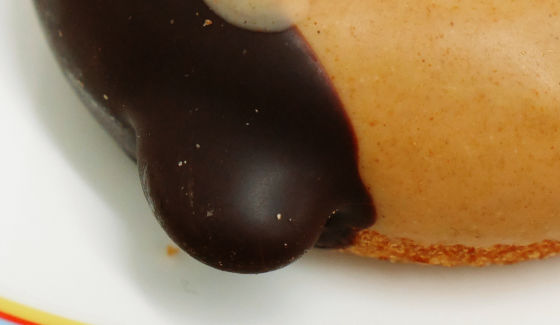 It's not a donut as seen from the table, but it turned out to be a donut properly. It is filling the hole in the surface with the chocolate of the meat.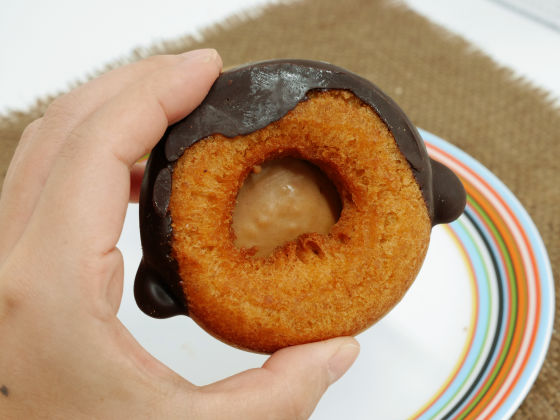 When eating, the flavor of the kinako used for chocolate coating spreads first. Since it is frozen once, the surface of the donut is not crisp like the freshly baked, moist. The soy milk is used too much, it is not too greasy, it is a gentle taste. While also looking at the full reproduction of Maruko, the completeness of the elegant and friendly taste of the donut was also very high dish.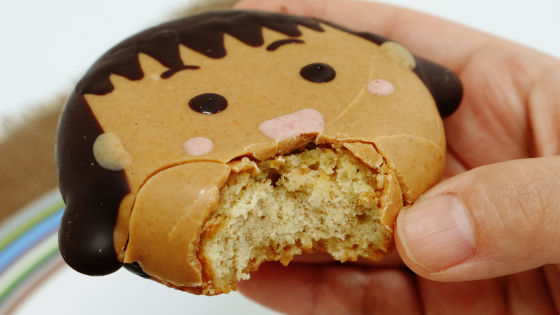 Almonds were used in the part of the cup of Maruko.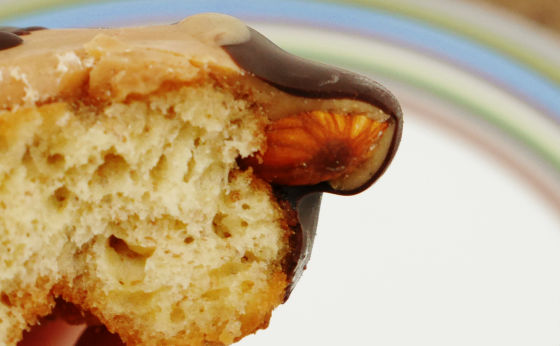 The chocolate in the hole was thick and the taste of kinako powder was extruded considerably as a whole.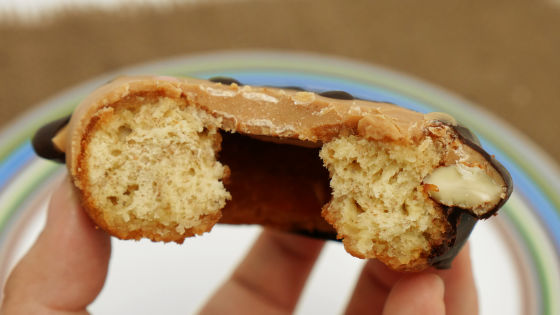 Grandpa is sold with Maruko between 1st December (Tue) and 10th (Thursday).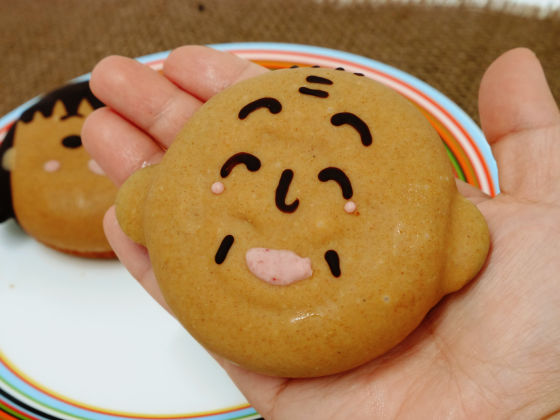 Also the base of the coating is the chocolate of the mushrooms, the face and hair are drawn with milk chocolate.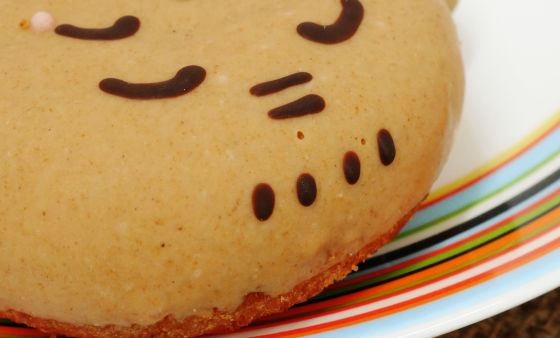 The back side looks like this.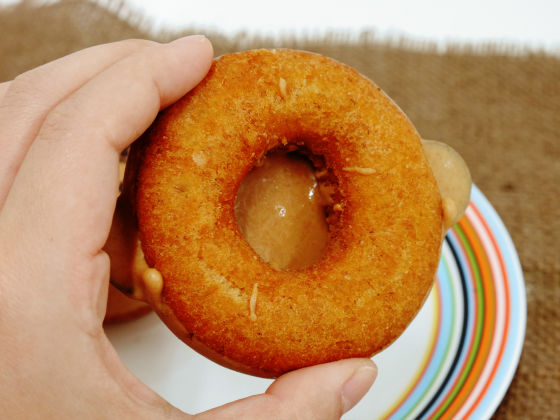 I also eat grandpa.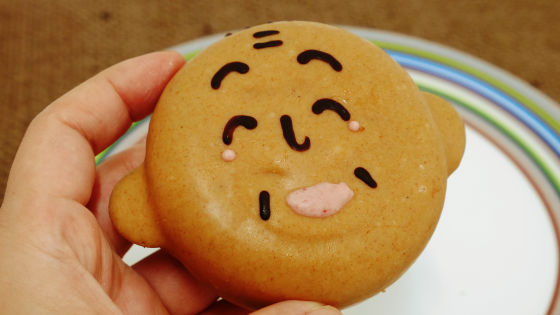 As a whole, it is the same flavor / texture as Maruko's donut, but Grandpa has less hair, so the proportion of milk chocolate is small, and more flavor of kinako comes out strongly.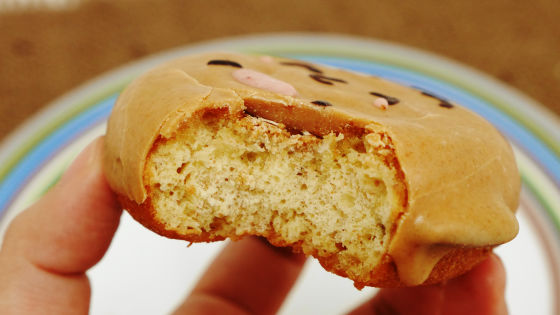 Maruko's ear was almonds, but because of the small amount of milk chocolate on the whole, the grandpa's ear used couverture. It's a little bit chocolate, so I add an accent to the sweet kinako chocolate taste donut.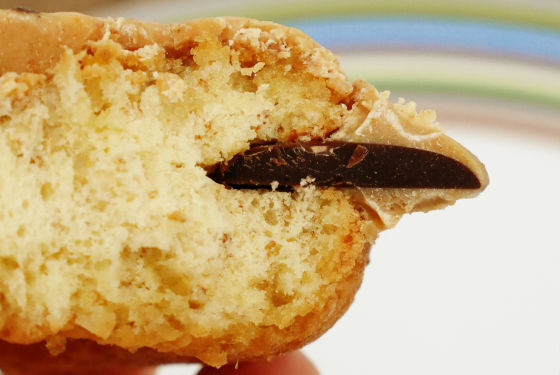 "40th anniversary commemorative collaboration donut of world masterpiece theater" with the theme of Flanders' dog"Pato ...... rush ......?", But when you compare Maruno's and grandpa 's donuts purchased three by three, there were some differences, but none were recreated at high completeness. Both Maruko and Grandpa's donuts are 450 yen including tax.