I have eaten "Cheburashka Donuts" at a level that is too cute to eat at Floresta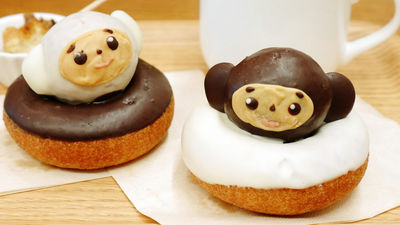 Quality is too high "Chibi Maruko-chanAnd a bit disappointing "Patrasche"From Floresta who has donuted various characters to Russia's national character"Cheburashka"50th anniversary of the birth of"Cheburashka donut"Has appeared on November 1, 2016 (Tuesday). This time I tried to confirm how much Cheburashka is reproduced, purchasing the real thing.

Announcement of 50th Anniversary Birthday Cheburashka Donut Release | Donut's Floresta | Nature Donut
http://www.nature-doughnuts.jp/news/2016102001.htm

Arrived at Floresta.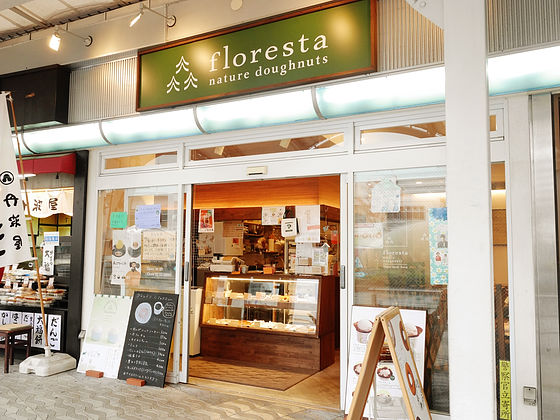 There was a poster of Cheburashka donuts. All four types are sold by the end of November, but from November 1 there are two kinds of "Chubu donuts under the circumstances"(360 yen including tax) is.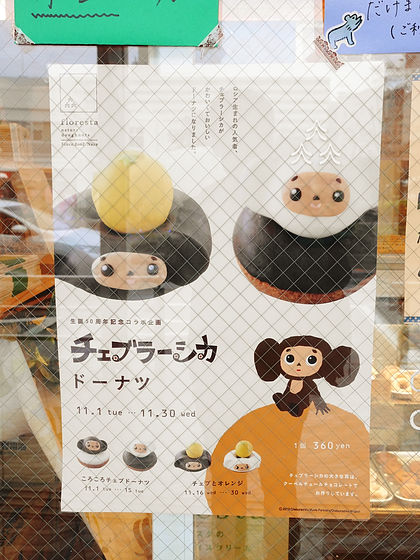 In the store around 13 o'clock, Cheb donuts were already lined up around the time. It seems that it was not complete when the opening time was perfect, so it is better for those who are aiming for the second bullet to shift the time a bit or to check with the store by phone.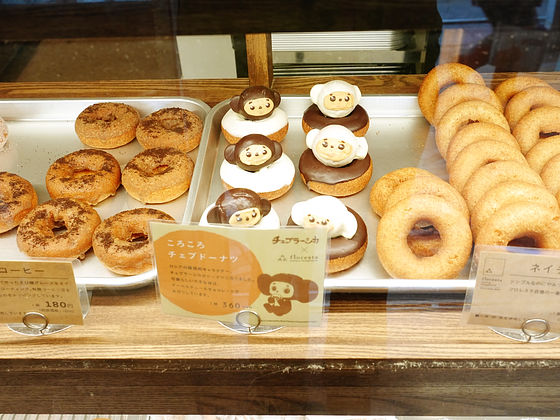 I will eat at the shop by asking with coffee.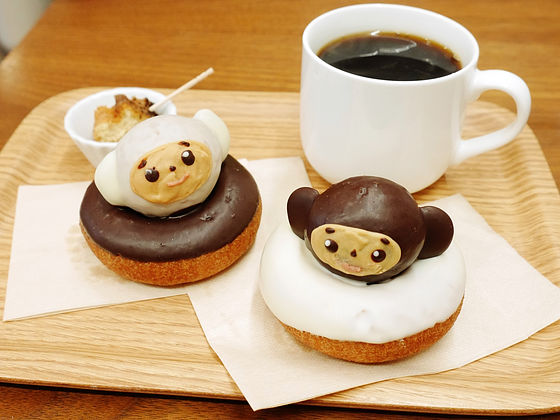 In the chabon donuts, a round donut reproducing Cheburashka with chocolate is put on a donut coated with white chocolate.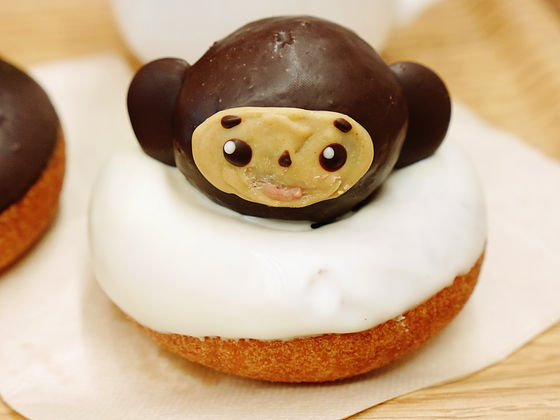 You can see the marks that worked hard around the mouth, but the color and expression are reproduced like Cheburashka.



I heard that the characteristic big ears are made by coating the couverture chocolate with chocolate.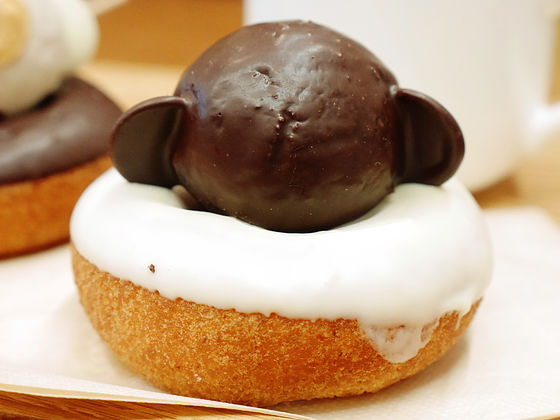 The other is also the same as the Cheb Donuts in the other, chocolate and white chocolate are inverted.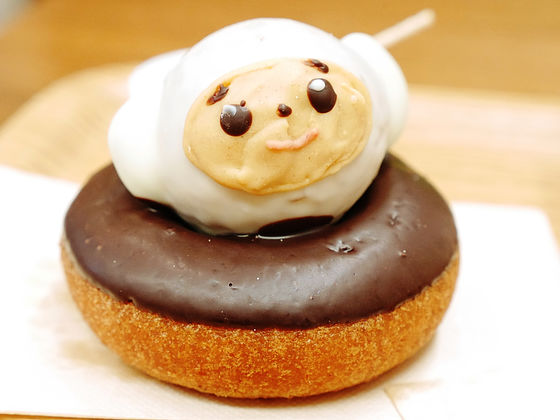 Looking from behind like this.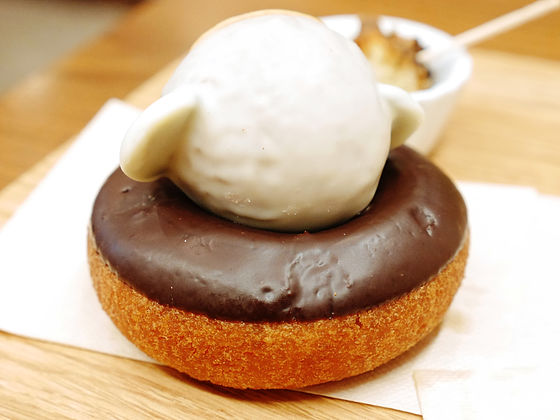 It is extremely cute when I arrange two. As the black one has the color tone as it is, you can see that it is reproduced well enough to know Cheburashka even if you do not know what donut.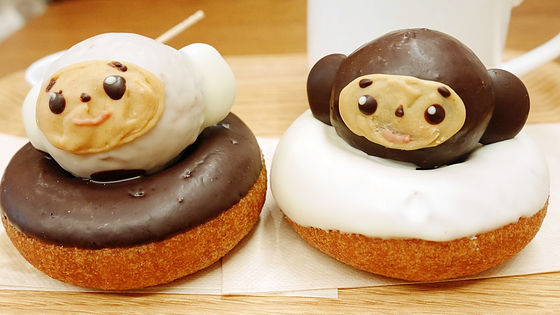 Cheburashka gazes at the eccentric pupil when you hold it by hand.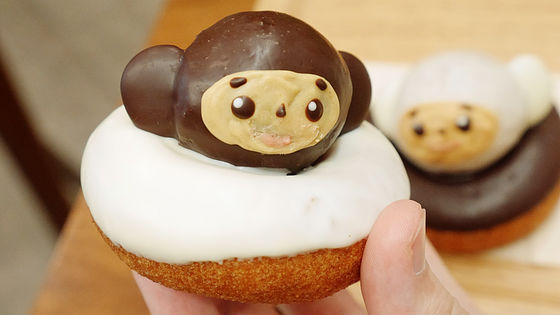 First of all, when you eat from the foundation donut, white chocolate is coated like crispy icing, but the inside donut is moderately moist. You can taste the gentle sweet donut peculiar to Floresta.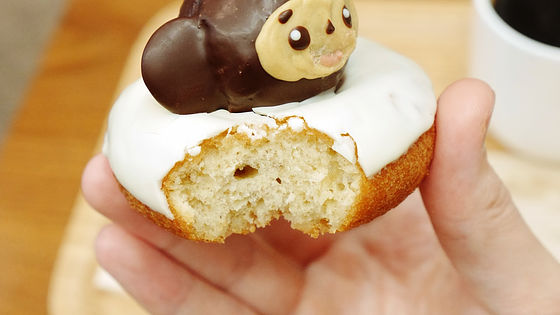 Cheburashka's face was firmly attached to the donut, but I managed to remove it. It is so cute that you will not be able to eat ... ....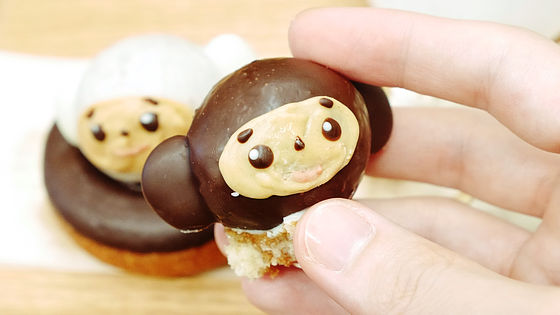 Taking the ear for gripping, the bitter taste of thin Couverture chocolate with "crispy" spreads in the mouth.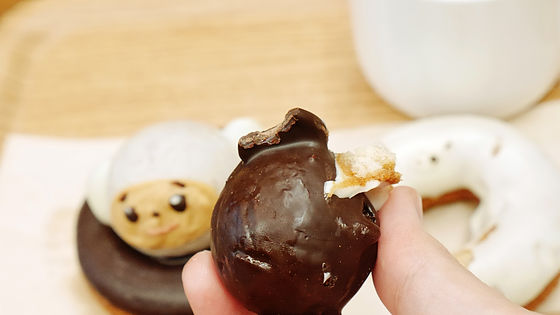 The chocolate which coats the round donut is also a bit bitter and it is a pleasant place to be moderately sweet than white chocolate.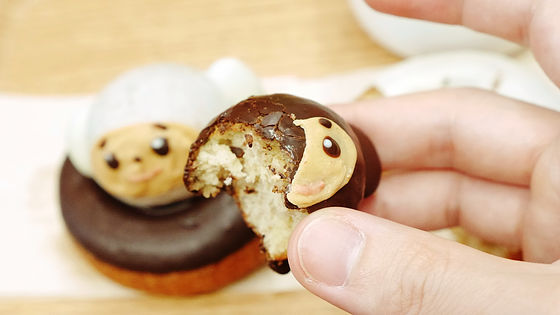 She also looks with a lovely look on Chew donuts, white white days.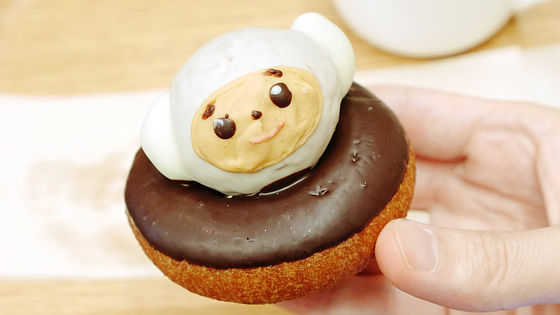 As I tried eating it was a lot of dark chocolate, so it was more bitter flavor.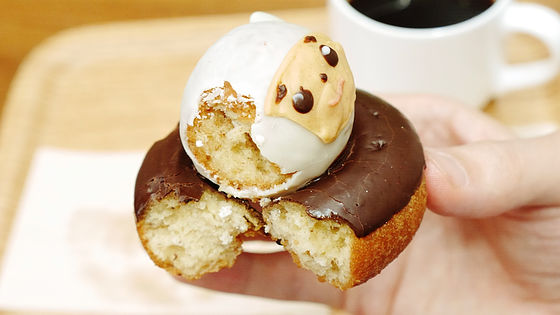 In addition, during the sales period of Cheburashka Donuts, since I bought more than 1,200 yen items including Cheburashka Donuts,Cheburashka × Floresta Collaboration Original cold storage & heat retention bagI also got it.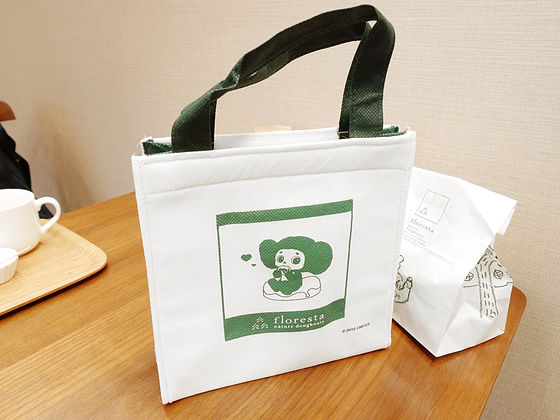 The pretty Cheburashka is printed ... ...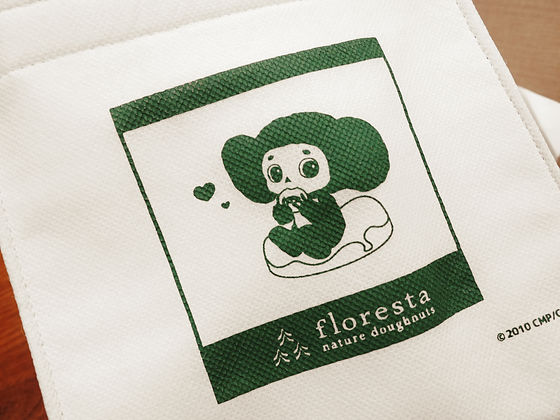 It is now possible to carry lunch boxes etc inside.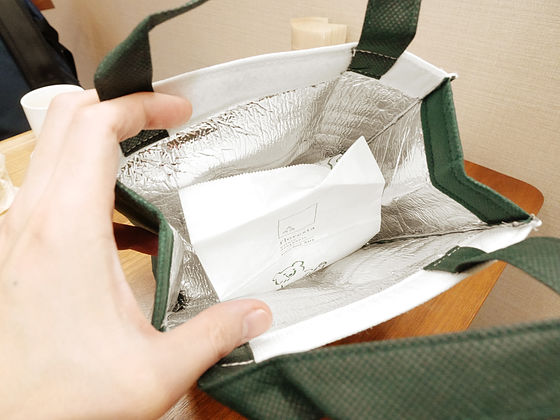 From Wednesday, November 16, as a second step, I made Orange which is a favorite of Cheburashka with pumpkin chocolate "Cheb and OrangeTwo kinds of launch are scheduled. All Cheburashka donuts are 360 ​​yen including tax, and sales stores28 shops nationwideIt is important to be careful.