Rascal became a donut "World Class Master Theater 40th Anniversary Collaboration Donut" Taste Review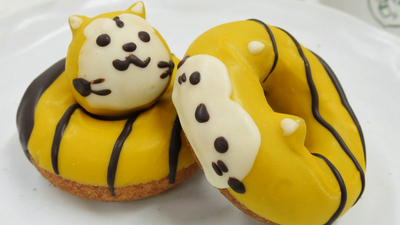 Body-friendly donut using domestic / organic materialsI am sellingDonut's FlorestaThen,World Classic Theater SeriesIn commemoration of the 40th anniversary of the collaboration, we are selling collaboration donuts. Since the first "Raccoon Rascal" was on sale, I actually bought and tried what Rascal had become a donut.

Anniversary of the World Classic Theater Series 40th Anniversary "Patrasche" "Rascal" "Amedeo" Collaboration Donuts Release | Donut's Floresta | Nature Donut
http://www.nature-doughnuts.jp/news/2015032501.htm

World Classic Theater Series 40th Anniversary! Rascals' Donuts Release | The Rascal Official Site
http://www.araiguma-rascal.com/news/2015/001019.html

Arrived at the store of Floresta.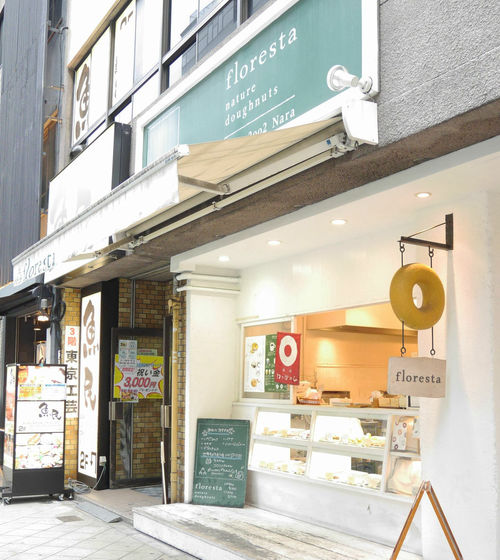 A poster advertising "World Class Master Theater 40th Anniversary Collaboration Donut" is affixed to the store.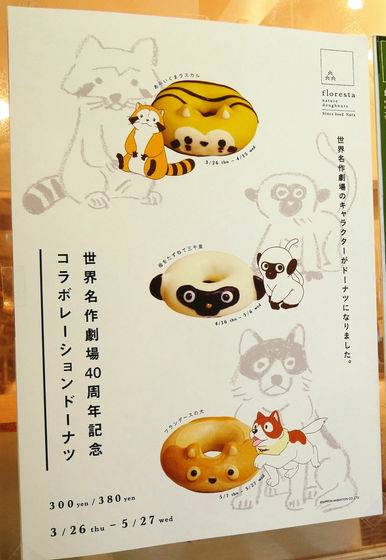 There is a smell of frying oil coming from inside the store. It seems that the donut will coat after deep-frying and then coat it for a while.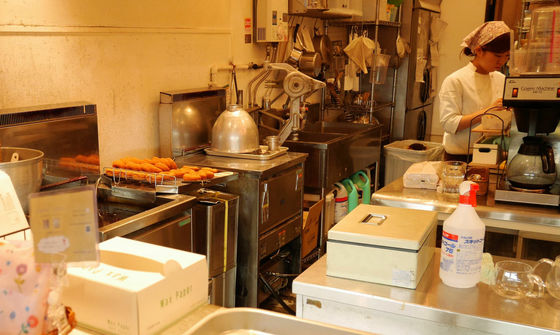 We found "Rascal" (300 yen tax) and "Korokoro Rascal" (380 yen including tax) in a prominent place in the middle of the showcase.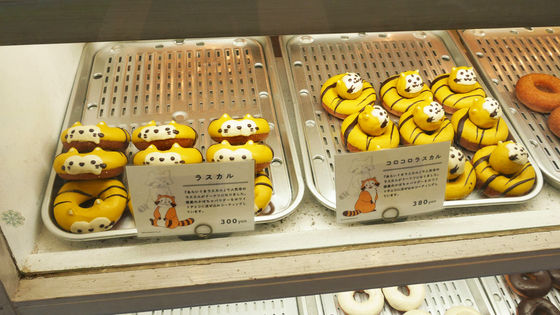 Normal "Animal Crossing Donut" (230 yen for each tax included) was sold next to Rascal, so I decided to buy it with Rascal and go home.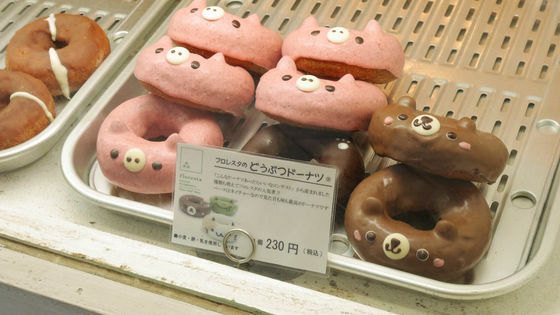 I bought four kinds of donuts. In the takeaway paper bag, the Floresta logo and the illustration of the crayon touch bear are drawn.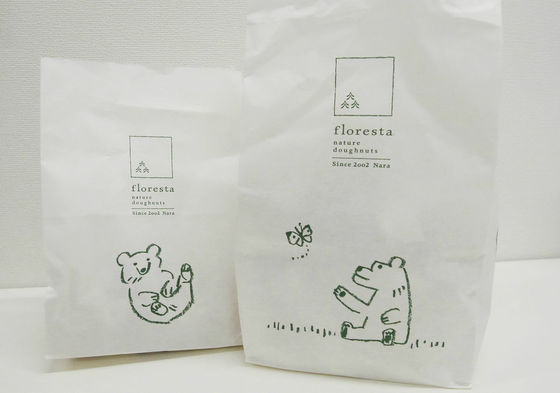 The sticking attention of donuts and the way to eat deliciously are on the back side of the paper bag. The animal's donut is covered with a chocolate coating and melts when heated with a toaster, so I will eat it without warming up.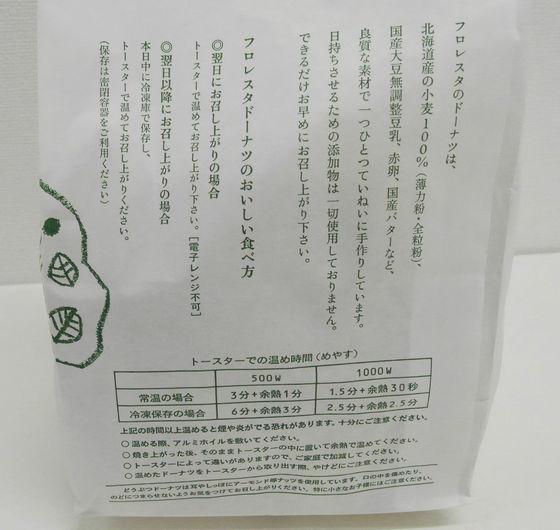 I took out Rascals from a paper bag. Donuts are wrapped in wax paper so that oil does not ooze out.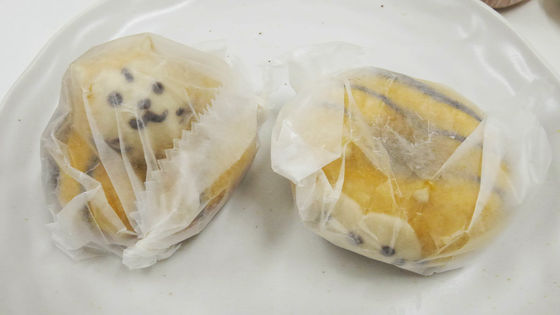 Peel off the wrapping paper and meet Korokoro Rascal & Rascal. Both of us will stare at this with an unbalanced pupil. Rascal's skin is expressed using white chocolate with pumpkin powder, face with white chocolate, facial parts and tail strands with milk chocolate.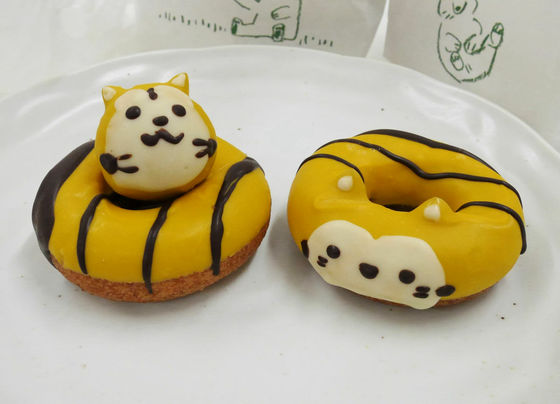 Corocoro Rascal has a little volume because Rascal's head is on the hole.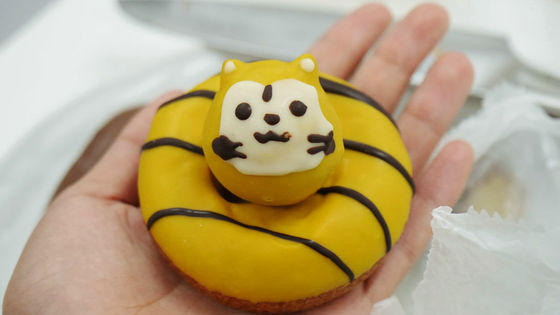 Rascal is as small as it fits snugly into the palm of your hand.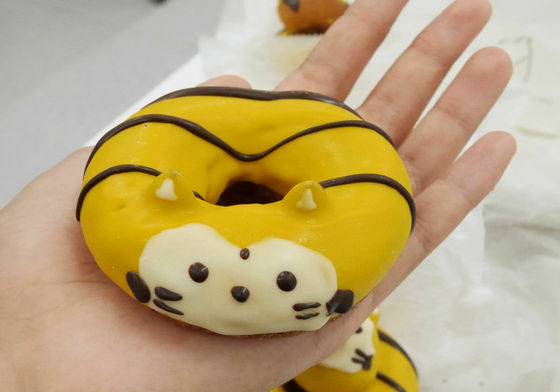 There is no chocolate coding on the back of the donut.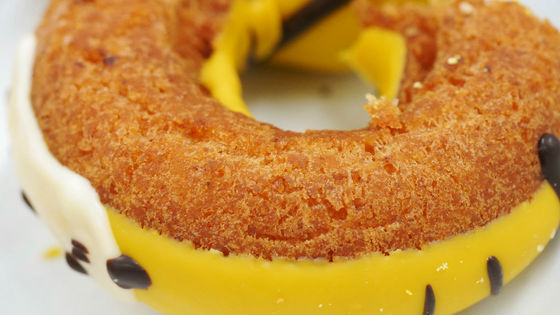 Since the head part is not fixed to the donut body, it has fallen completely.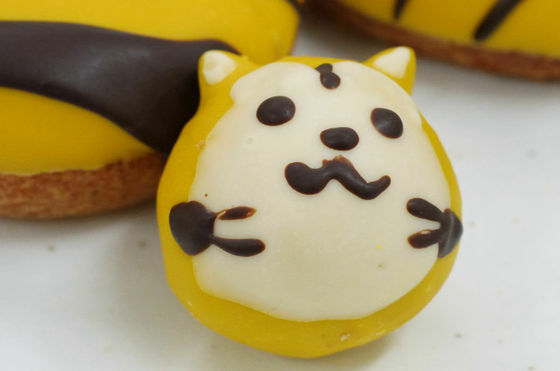 Rascals are going to hear something with a cute expression, but divide it by half and gnaw. The pumpkin flavor is thin, unless you are told it is not noticeable as pumpkin. Dough cloth is tightly packed like old fashion, chocolate coating is crisp and crisp, you can enjoy the difference in texture.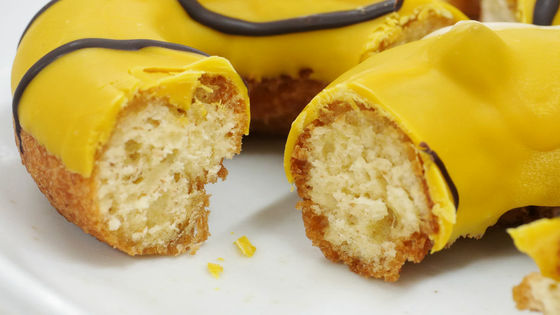 It seems that the same fabric is used also on the head.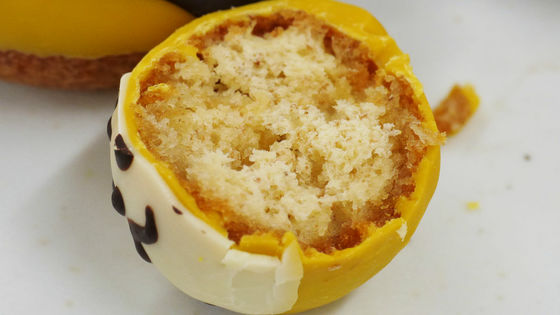 Pin and sharp ears are reproduced by placing almonds.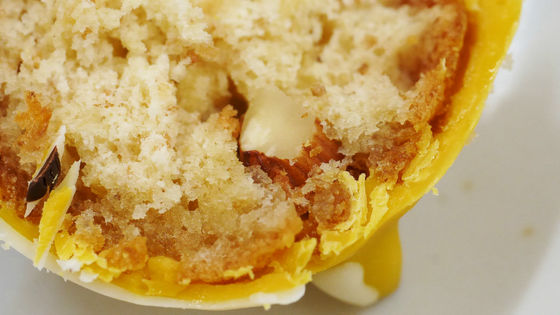 Next we will eat "Animal Crossing Donut" that is being sold throughout the year.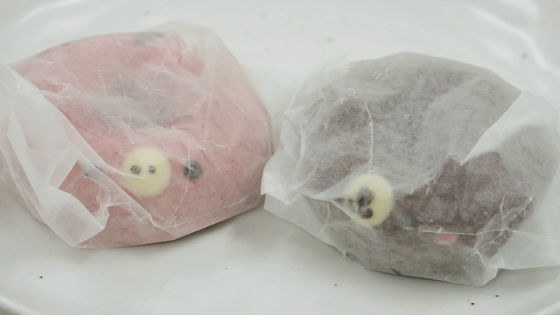 "Animal cut donut pig" is rounded white chocolate is used for nose parts.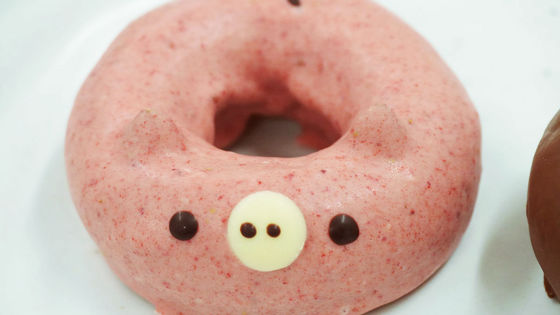 It comes in the butt of the pig and comes with a rounded tail.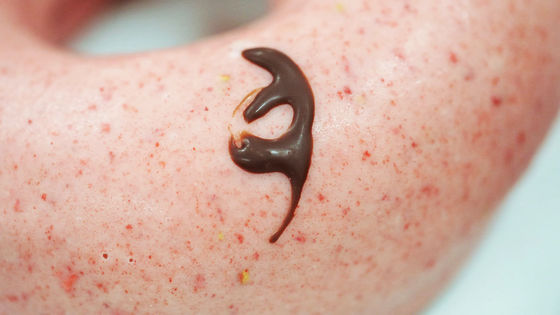 "Animal cut donut Bear" is cute with round ears and heart-shaped pink cheeks.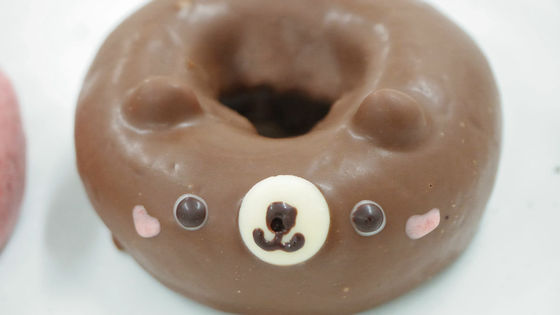 Pigs are covered with strawberry chocolate, bears are coated with milk chocolate, and the fabric is solid like fabric like Old Fashion like Rascal. Strawberry chocolate has a little sour taste, but both donuts have strong sweetness of chocolate, and I'd like to have coffee together.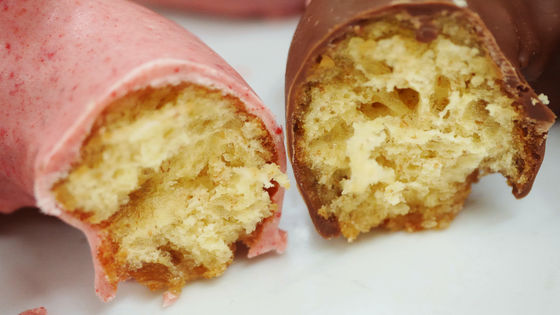 Two kinds of world masterpiece theater donuts 1st "Raccoon Rascal" are on sale for a limited time until Wednesday, April 15th. The second series "Three Senri from Mother" is from April 16th (Thu) to May 6th (Wednesday), the third three "Flanders Dog" 4th is May 7th (Thursday ) To May 27 (Wednesday). The collaboration donuts are sold out of Floresta nationwide18 stores onlyis.