One quarter of the world's sites are made in WordPress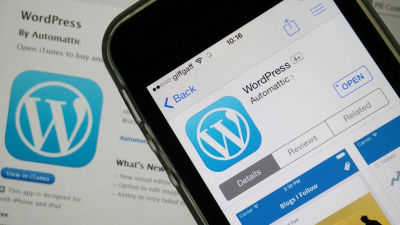 Content management system (CMS)The latest data on the market share ofW3 TechsPublished, and it turned out that 25% of the worldwide websites are made in WordPress.

Usage Statistics and Market Share of WordPress for Websites, November 2015
http://w3techs.com/technologies/details/cm-wordpress/all/all

WordPress now powers 25% of the Web | VentureBeat | Apps | by Emil Protalinski
http://venturebeat.com/2015/11/08/wordpress-now-powers-25-of-the-web/

The table below shows the share of each CMS service on websites around the world as of November 2015 announced by W3 Techs.JoomlaYaDrupalSuppressing CMS such as,WordPressHas gained a share of 25% that is innovative.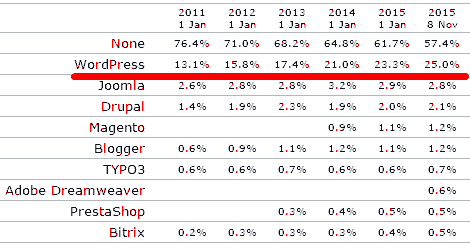 It is clear that WordPress, which is far apart from other CMS by market share, is steadily growing.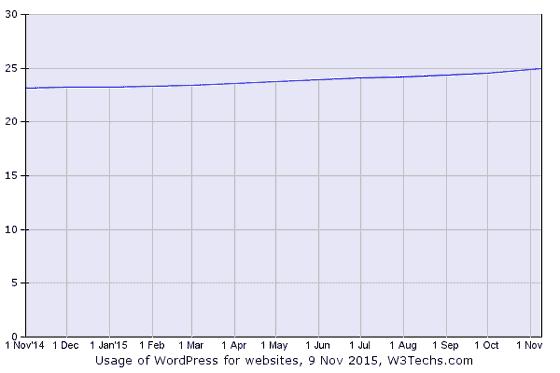 Furthermore, WordPress's share is 58.7%, if it limits to the website using CMS. It is understood that it gathers overwhelming support to the extent that it can be called "CMS equal WordPress".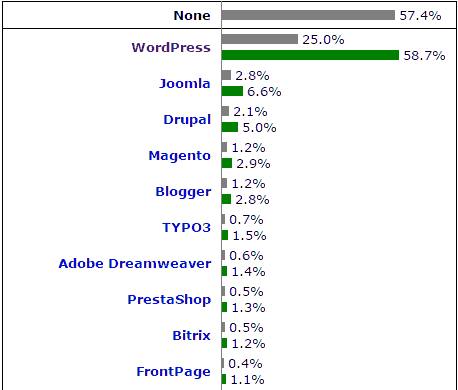 Since 2012, WordPress always keeps a market share close to 60%. Also, compared to 2012, WordPress has increased its market share, whereas many rival CMSs have declined their market share.




WordPress founder Matt Männwegg said in the following lecture, "WordPress has gained 22% market share, but there is still a big market with 78% already in front of us. According to that word, WordPress seems to continue growing steadily.

WordPress founder Matt Maren Wegg came to Japan to talk about WordPress and the Web's future - GIGAZINE