2000 mAh battery "SOS 20K" capable of sending SOS signal by LED at distress in waterproof / dustproof / shock resistant and solar power generation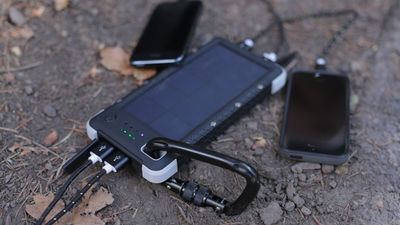 Smartphones and tablets are becoming one of my belongings that I can not release, but as more terminals are, the management of the battery becomes more difficult. Many mobile terminals need to be charged in 1 to 2 days as long as they do not have a large capacity battery, but even in places where power can not be supplied such as outdoor, waterproof, dustproof, shock resistant performance, solar panel · A large capacity portable battery with 20000 mAh capable of charging multiple smart phones and tablets equipped with LED light is "SOS 20K"is.

R O A M P R O O F
http://www.roamproof.com/

You can tell what kind of battery is "SOS 20K" by watching the following movie.


A device shaped like this smartphone is "SOS 20K".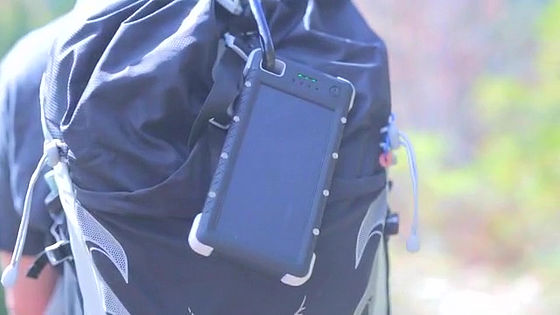 It can be attached to a backpack etc. with a carabiner, etc. Even if there was a river in front of you, such as outdoor ......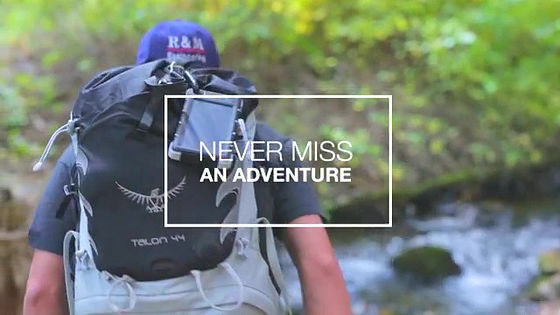 Because it is waterproof, do not put it in a bag, if you jump over it is OK. Because it is quite thick carabiner, there is no worry that it will come off.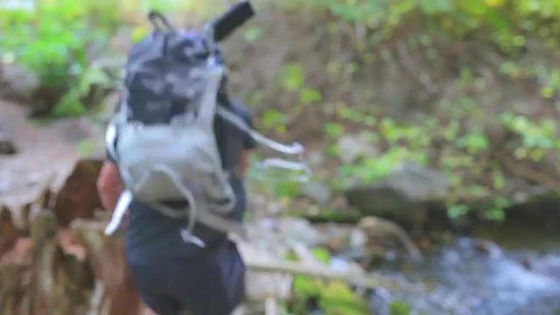 Although it can be charged from the outlet or PC via USB, it also has a solar panel. When you are outside you can just keep it attached to the backpack, it can always be charged with solar power to generate the battery.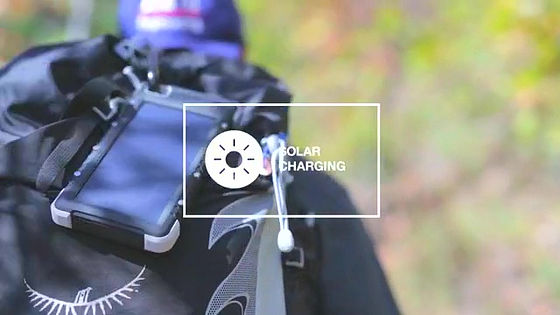 Since the battery has a large capacity of 20000 mAh, you can recharge your smartphone over and over. The time to fill up the battery is 10 hours via Micro - USB, 59 hours for sunlight.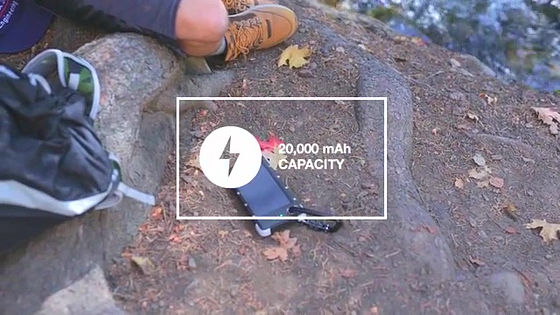 Four LED led lights with 200 lumens.



You can ask for help by blinking the LED light at the interval of the rescue signal, so you will be prepared to raise the survival rate even if you are distressed by any chance.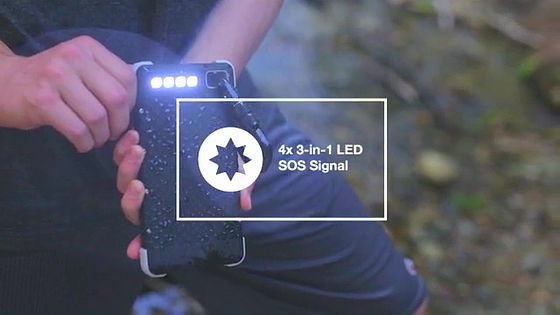 Waterproof performanceProtected so as not to be affected by immersion in waterIt conforms to "IPX 7", and it will not break immediately even if it is submerged.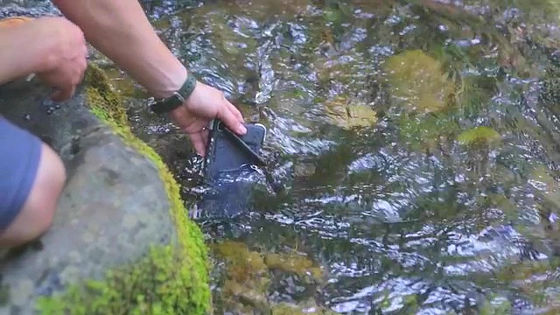 Moreover, because it has shock resistance and dustproof performance, it is perfect for outdoor because it does not break if it throws it to the ground.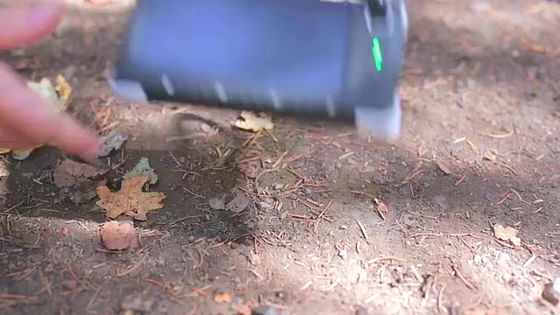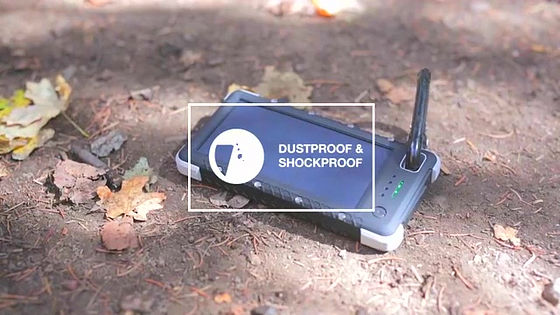 There are 4 USB insertion ports in all, it is possible to feed 4 terminals at once. There are two outputs "5 V / 2.4 A" and "5 V / 1A", and it also supports tablet charging.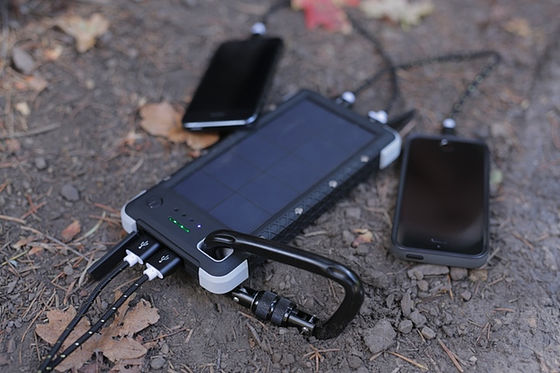 The size is 18.4 × 9.5 × 2.54 cm, the weight is 472 g. Thickness is nearly three times, but it is the same size feel as iPhone 6 Plus (15.81 × 7.78 cm).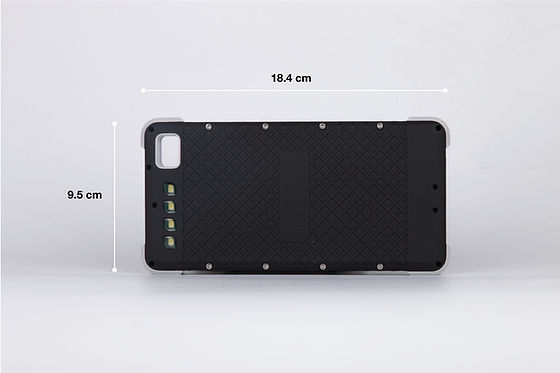 Each button and specification etc. are as follows.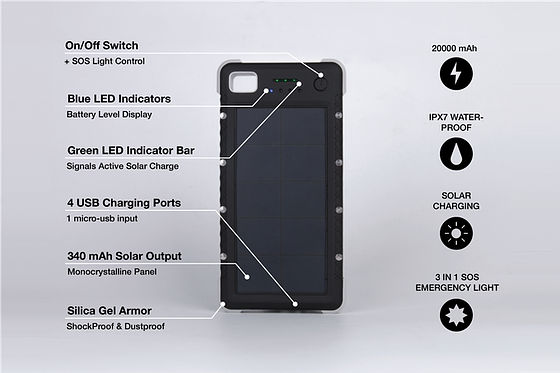 In addition, SOS 20K is seeking investment with Kickstarter, and if you invest 90 dollars (about 10,000 yen) you can get 1 SOS 20K. In addition to the main body, every investment plan has dedicated carabiner, 4 durable USB cables, waterproof, dustproof, shockproof cable case. Shipping to Japan requires $ 19 (about 2300 yen) separately, and the product shipping schedule is around February 2016. The deadline of investment is 9:01 am on Wednesday, November 11, 2015.

SOS 20K - Life Saving Portable Solar Battery by SOS PowerBank - Kickstarter
https://www.kickstarter.com/projects/ruggedbank/sos-20k-life-saving-portable-solar-battery