A cheap high-performance robot arm "7 Bot Arm" that can memorize and reproduce movements moved by hand and also supports gesture motion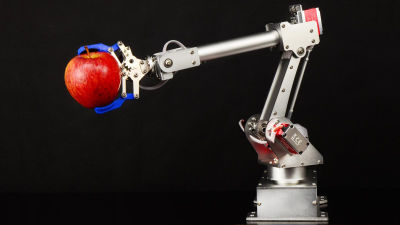 Development of a robot arm that can move like a human being is an important element in robot technology. China's startup7 Bot, We are developing a cheap robot arm kit that can be operated from PC or operated with gesture by motion sensor.

7 Bot Co LTD | 7 Bot Creation Studio
http://7bot.cc/

You can see what kind of robot arm "7 Bot Arm" is in one shot by watching the following movie.

7 Bot: a $ 350 Robotic Arm That can See, Think and Learn! - YouTube


This is 7 Bot Arm. It is a robot arm with 6 axes that can be used on a desk.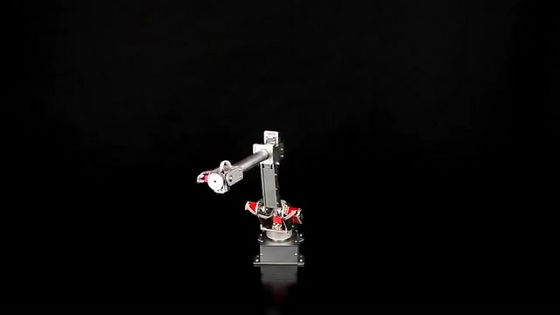 The movement of 7 Bot Arm is extremely accurate.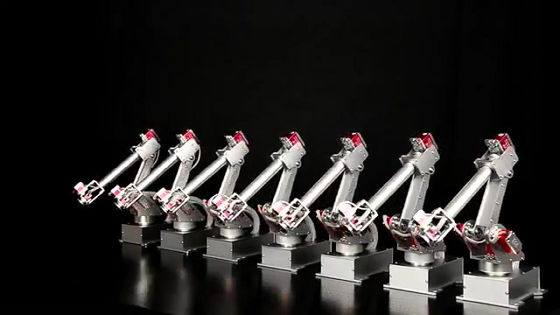 The programmed plural 7 Bot Arm shows a movement that does not disorder.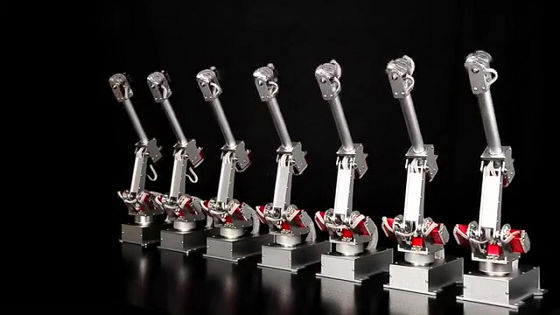 7Bot Arm can grab things with the finger gripper at the tip of the arm.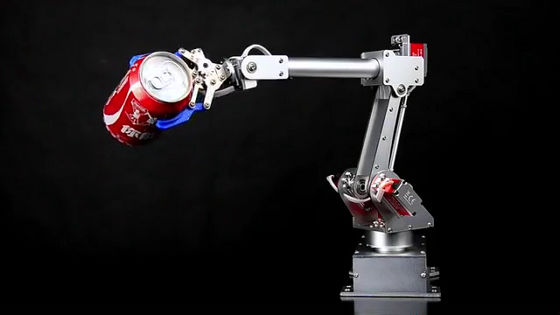 You have a sword in two arms ... ...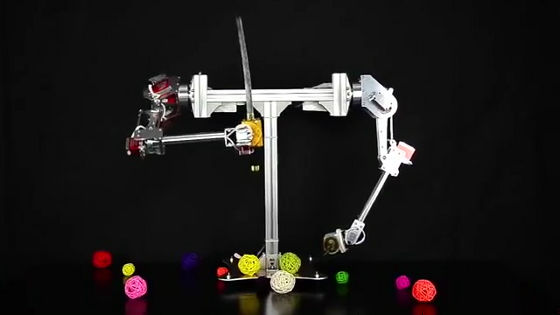 Put on boxing gloves.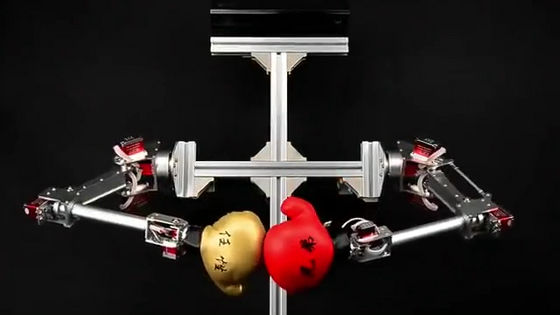 Dense movement is possible, you can also remove the nut.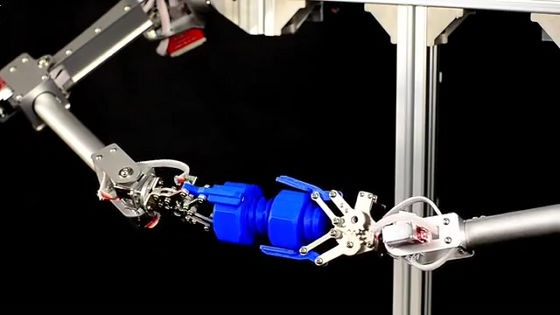 If installed on a radio control, it will change to a mechanism that keeps blocks organized.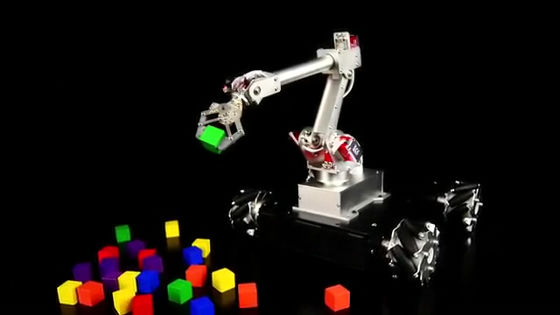 7 Bot Arm is made of aluminum.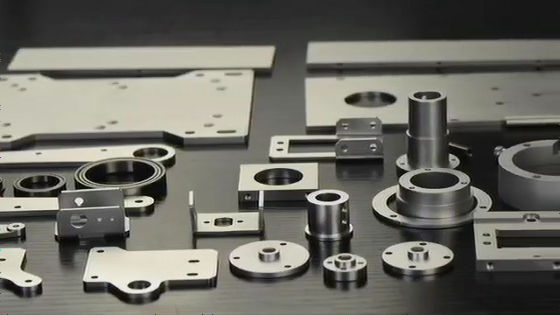 A high torque servo motor is mounted on 6 axes. It is possible to lift to 1 kg.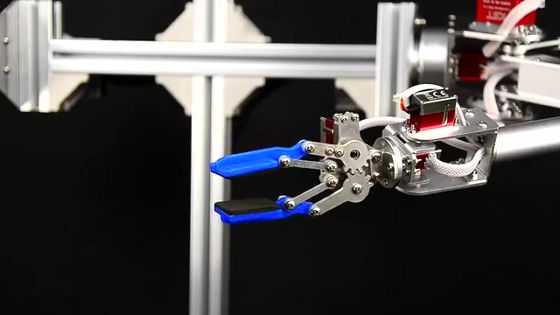 Combining two 7 Bot Arm makes you move like a human being.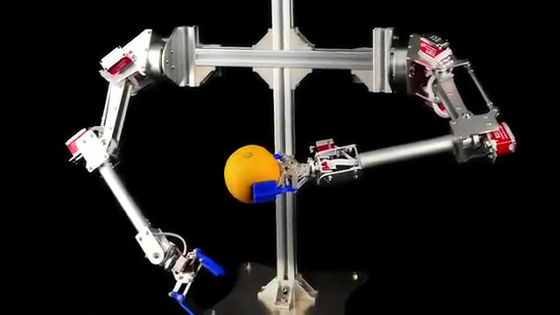 Movement is delicate enough that you can grab and move a fragile object like an egg.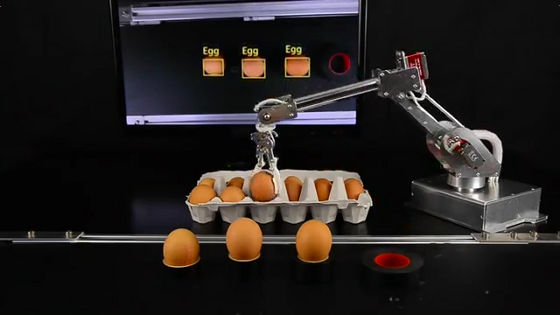 It is also possible to distinguish colors by identifying colors with a USB-connected camera.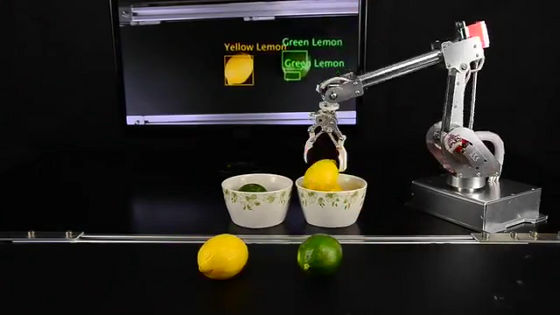 Drawing a picture ......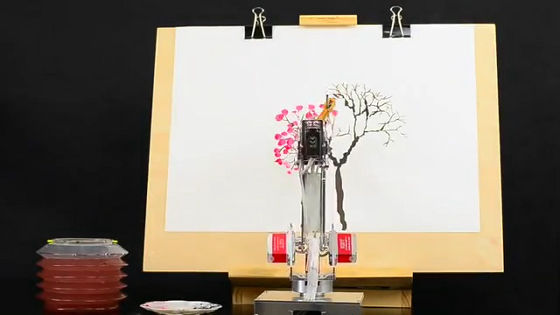 I play chess ......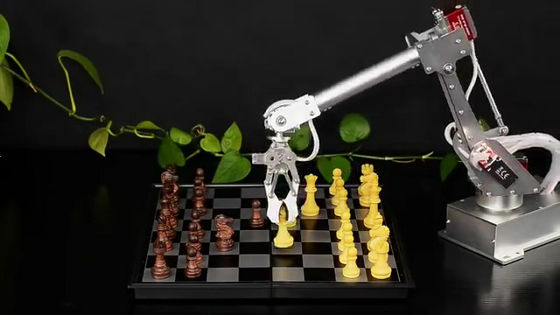 Pour tea with teapot ... ...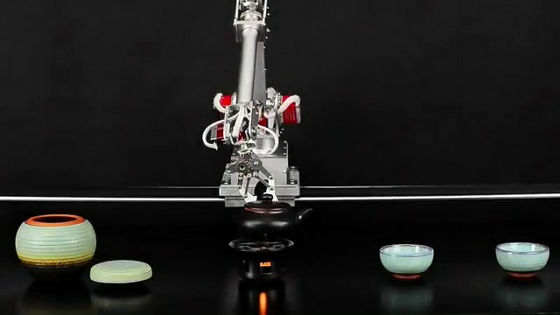 Turning the Rubik's cube.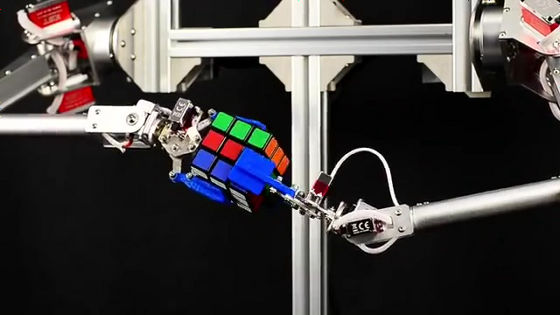 further,Leap MotionIf you use motion sensors like Kinect and Kinect, you can also operate with gestures. Release the grabbed ... ...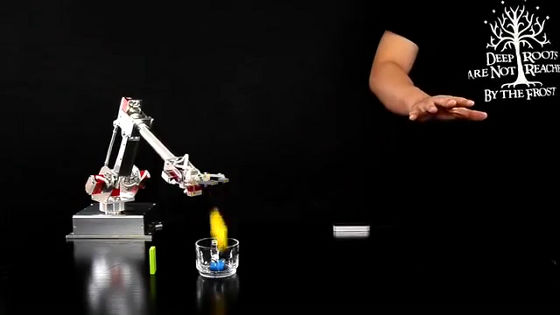 You can reproduce the movement of the body.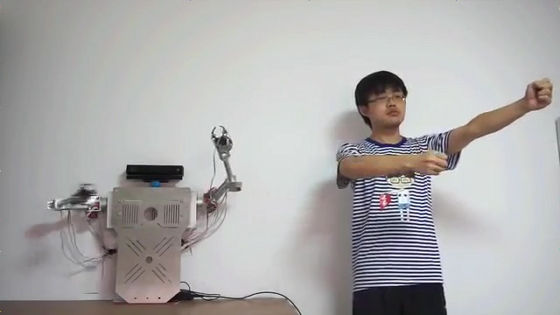 Also, a high performance robotBaxterThere is also a motion memory function like ... ...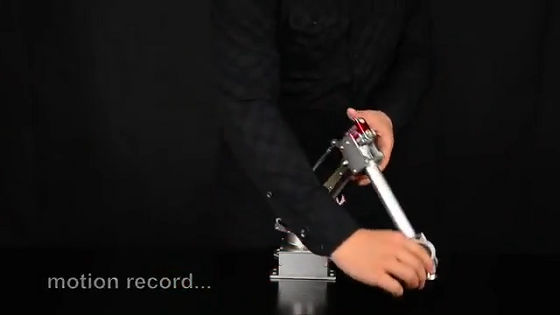 It is also possible to reproduce the movement as actually moved.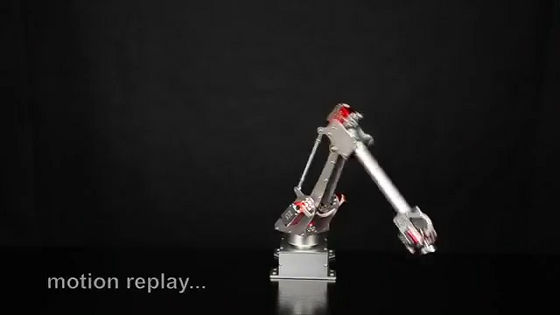 Moreover, setting movement with dedicated 3D software ......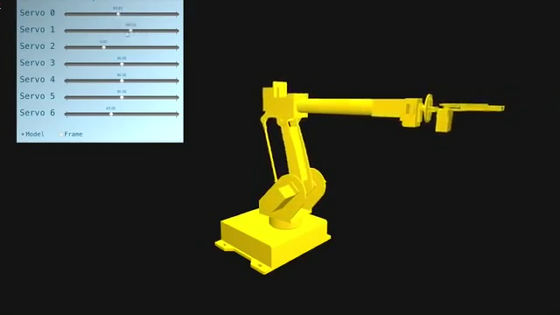 Programming languageScratchYou can also program with.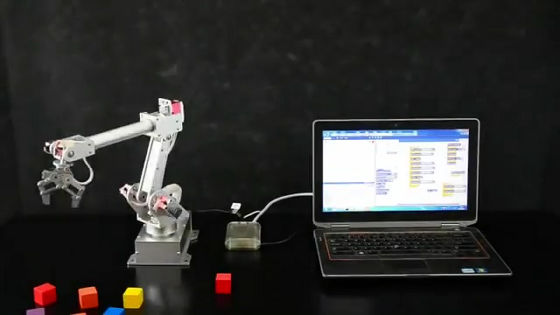 Since APIs for C language and C ++ are also made public, it is also possible to create motion programs in more detail.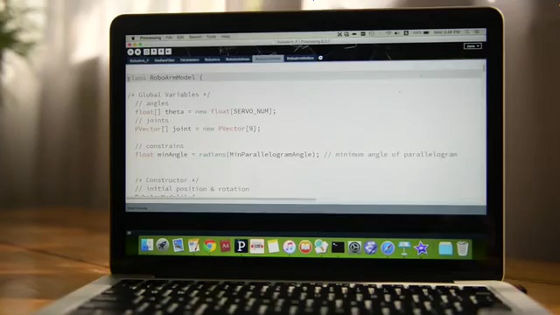 I imitate the character of a brushstroke ......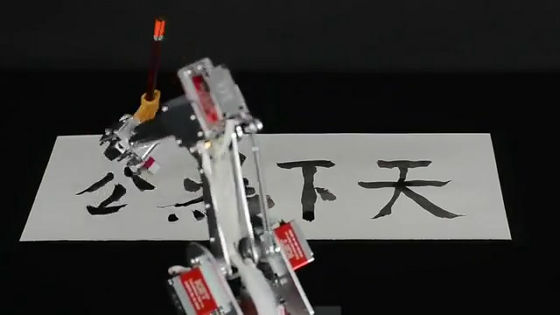 Handing fruits ... ....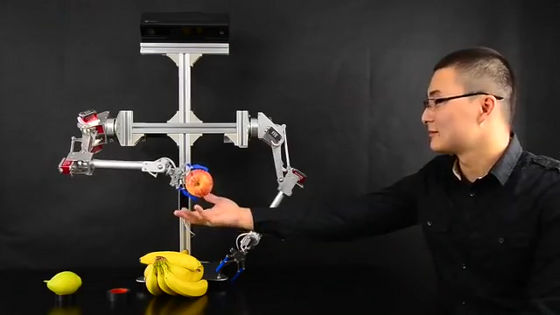 Toasting with a glass of wine or the like, it is possible to move close to humans.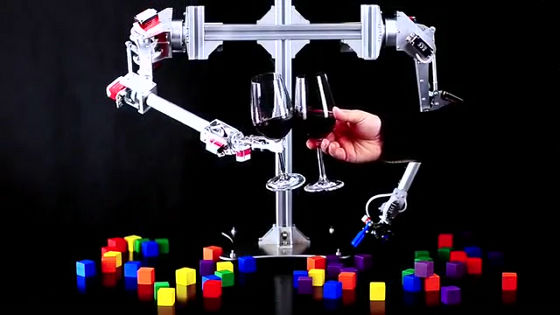 "7 Bot Arm" is the first product developed by start-up 7 Bot in China and Shenzhen and is a robot arm developed as an educational tool for studying robot development and learning robotics, compared with the robot arm on the market It is planned to sell at a much cheaper price.

7 Bot aims to commercialize 7 Bot Arm Cloud Funding SiteKickstarterWe are looking for investment in. We succeeded in gathering over $ 260,000 (about 32 million yen) of investment at the time of article creation against the target price of 50,000 dollars (about 6 million yen).

In the 7 Bot Arm project, a 7 Bot Arm kit with a vacuum cup gripper with a contribution of 347 dollars (about 42,000 yen), a Bot Arm with a vacuum cup gripper · finger gripper with a contribution of 427 dollars (approx. You can get 2 kit sets of Bot Arm kit with a vacuum gripper · finger gripper with a set of kit, with a contribution of 897 dollars (about 109,000 yen).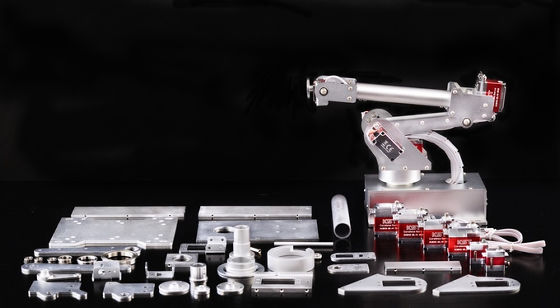 The deadline for investing in the 7 Bot Arm project is 2:51 am on Tuesday, November 10, 2015.

7 Bot: a $ 350 Robotic Arm That can See, Think and Learn! By 7 Bot - Kickstarter
https://www.kickstarter.com/projects/1128055363/7bot-a-powerful-desktop-robot-arm-for-future-inven