Pen type device "Phree" which can be input to smartphones regardless of where it is written with built-in laser sensor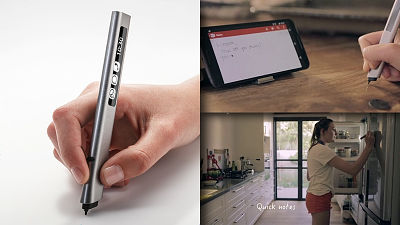 A pen-type input device that allows you to write characters on smartphones etc. without tracking the movements of the pen exactly wherever you want, without needing a dedicated stand "Phree"is. Phree uses a laser to track movements like an optical mouse.

Phree - Make the world your paper by OTM Technologies Ltd. - Kickstarter
https://www.kickstarter.com/projects/1958554063/phree-make-the-world-your-paper

What kind of product Phree is like is understood by seeing the following movie.


In 2007,When you first announced the iPhoneSteve Jobs told "Human fingers are the easiest and superior input device".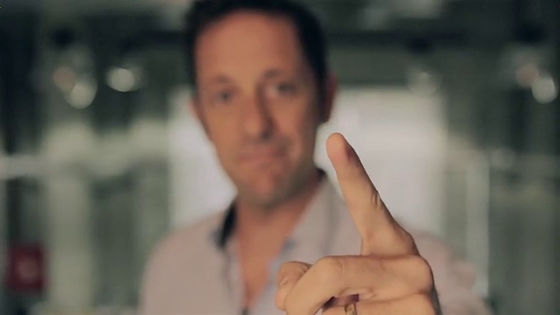 For about 8 years now, many people now use smartphones equipped with touch panels.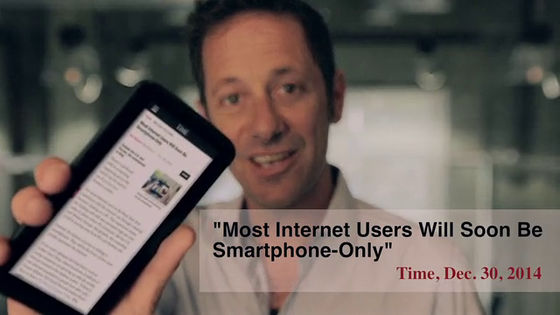 However, Gilad Lederer says, "Fingers and smartphones are not necessarily the best input devices." That's the best input device that he proposes ... ...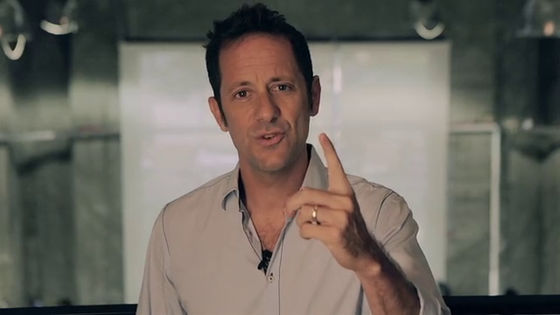 This pen type device "Phree(Free) ". It is very similar to stylus etc. which are generally on the market, but there are completely different points. that is……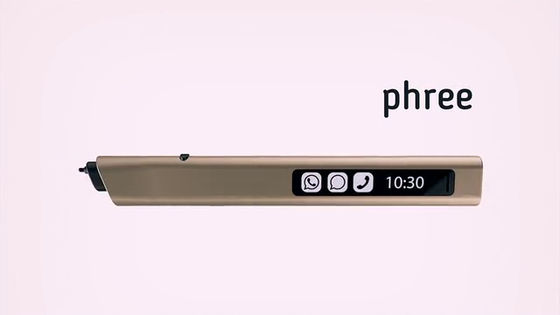 It is the point that you can draw letters and pictures on the screen of a smartphone etc. without actually touching the screen.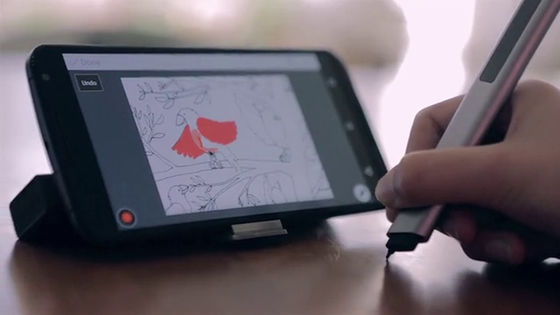 Phree tracks the movement of the pen tip and reproduces it on the smart phone by mounting a small laser sensor at the tip of the body.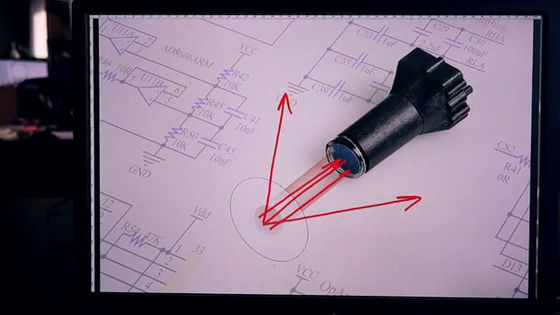 Therefore, it is a big feature that it chooses almost the place to operate. Just put Phree on the surface of the refrigerator and move it to write letters and take notes ......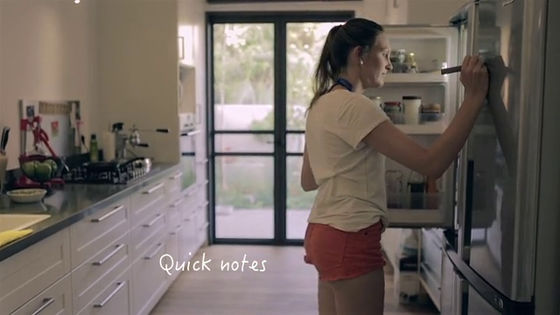 It is also possible to operate on the sofa etc. The so-called "Pentab" requires a dedicated table besides the pen, but Phree is a convenient point to use anywhere if there is a main body.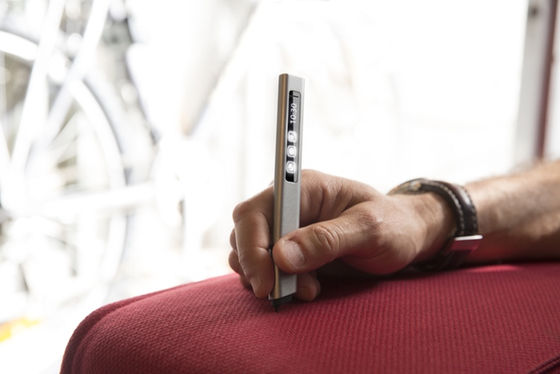 Since I can move with a slurra on the knee and input it, I can work without choosing time or place.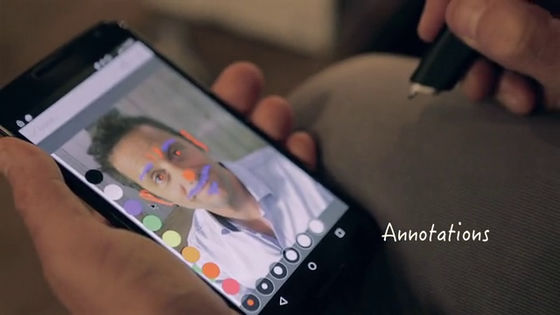 Phree is a pen type input device with a shape to be flat. Designed with natural operability like using a pen.



The tip of the pen has an opening separate from the "pen tip", and a laser sensor is built in the back.



Built-in small size sensors do not interfere with operation. The tracking resolution is 2000 dpi, that is, 0.001 mm, and it seems that considerable accuracy has been realized.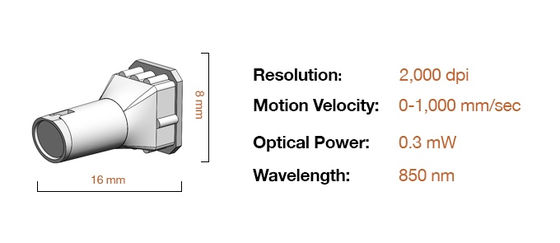 The pen tip is touch sensitive and can be used the same way as the left click of the mouse. It is a mechanism to connect with a smartphone via Bluetooth. The display unit has a built-in touch sensor, and it is also possible to operate with a finger.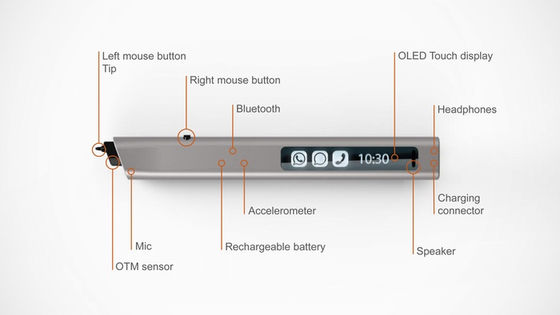 On the smartphone side, any application that supports input devices can be used. It is also easy to enter characters by handwriting and to enter figures and formulas.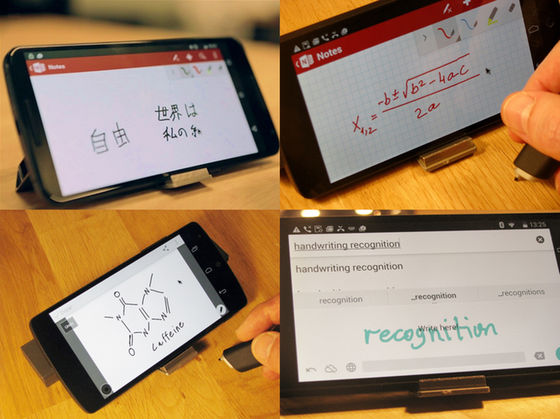 Also, because it has built-in microphone and speaker, it is quite unique to use instead of handset.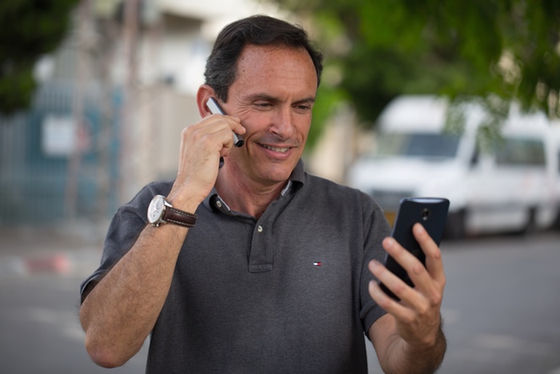 With Phree, you can enter notes by handwriting, you can also take notes only by the main body. It can be said that it has various possibilities such as high-performance tracking that can be used for input of figures and illustrations, and it can be used for biometric authentication systems with handwritten characters by using its performance.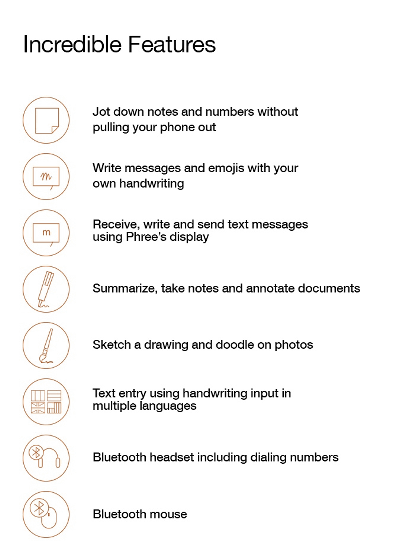 Phree is a cloud funding siteKickstarterWe are looking for investment in. For the target price of 100,000 dollars (about 12 million yen), about 14 million dollars (about 17 million yen) are gathered from around the world at the time of article creation.

At the time of writing the article can invest in the early discount Early Bird plan, it is possible to get one Phree at $ 148 (about 18,000 yen).



Also, if it is 189 dollars (about 23,000 yen), you can get a Phree set with a special case. This case is designed to be used as a stand for smartphones.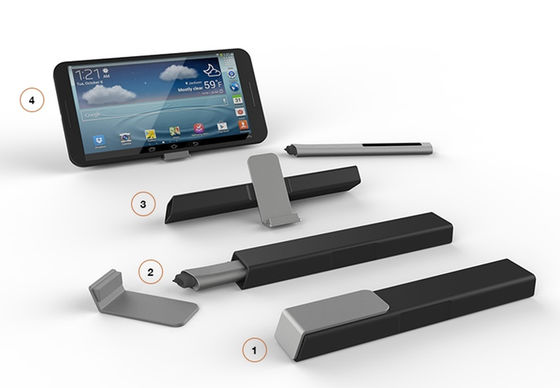 There is also a $ 4,400 Phree set for $ 449 (about 54,000 yen) and a $ 749 plan (about 90,000 yen) including a set of development kits that you can develop applications yourself. For shipping outside the United States, a shipping fee of 20 dollars (about 2400 yen) is required separately. The deadline of investment is Japan time on June 27, 2015 (Saturday) 2: 0, and the shipping time is scheduled around April 2016.

Phree - Make the world your paper by OTM Technologies Ltd. - Kickstarter
https://www.kickstarter.com/projects/1958554063/phree-make-the-world-your-paper