Stylus pen "Nota" which can be delicate touch with any application with a 3.7 mm micro pen tip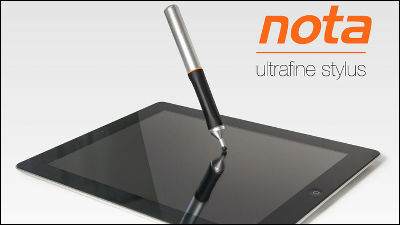 Although it is convenient for drawing illustrations and taking notes with tablets and smartphones, it is a stylus pen that can be used on iOS and Android terminals, does not require any special application, and if it is a native application all applications A stylus pen that can operate with "Nota"is. Since the tip of the pen is made of 3.7 mm, it is possible to draw a delicate touch picture than other stylus pens.

Nota: The Ultrafine Tip Stylus for iPad + Android Tablets by Jon Atherton - Kickstarter
http://www.kickstarter.com/projects/jonatherton/nota-the-ultrafine-tip-stylus-for-ipad-android-tab


It is Jon Atherton who is developing Nota.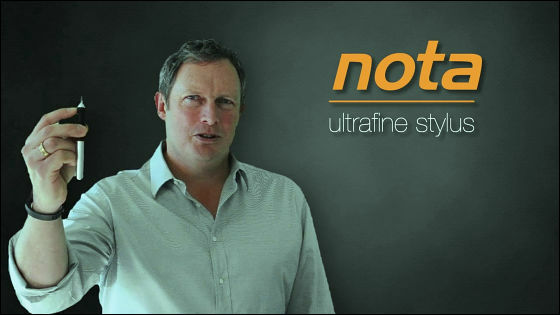 Nota is a stylus pen with high accuracy pressure sensing functionJaJaIt is based on patented technology.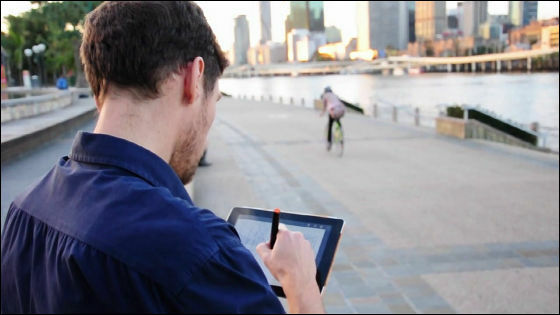 Usually on tabletsCapacitance methodAlthough it senses the input of the touch panel by a method called, when I try to input it on this touch panel with a stylus pen, the size of the pen tip will necessarily become 6 to 8 mm.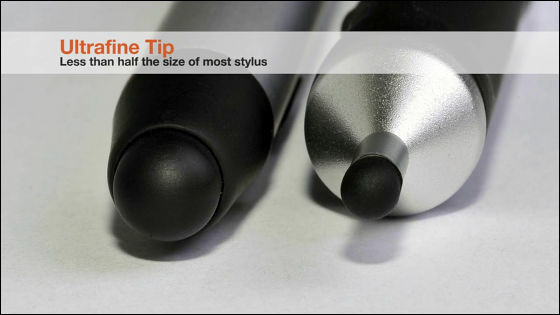 However, Nota is not simple pressure sensing pressure, but it is a mechanism to simulate the touch by feeding back the signal obtained from the built-in ultra-small electronic circuit board to the screen, so the pen tip can be up to 3.7 mm It is possible to make it thinner.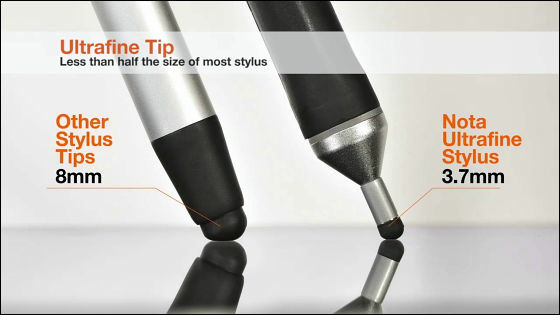 This kind of electronic circuit board is mounted in Nota.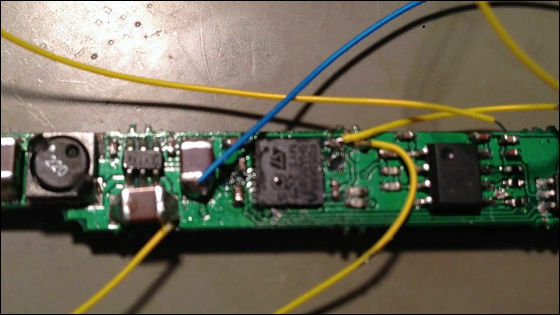 Because the tip of the pen is thin, you can draw a picture on the tablet with delicate touch than the conventional stylus pen.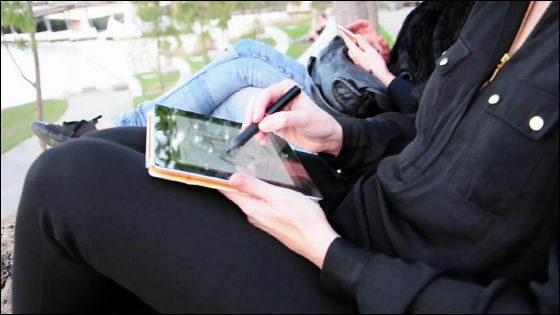 The pen tip of Nota is made harder than other stylus pens, and the pen tip does not distort, so it seems possible to draw things more accurately. Of course, if it gets used up and deteriorated, it can be replaced easily.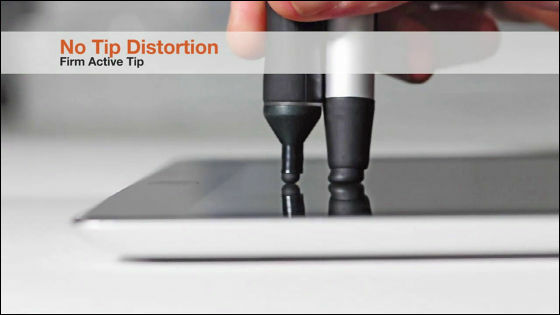 Even if a screen protector is stuck, it is usable, and since it is a thin pen tip, it is also uncomfortable to put a ruler on the tablet and draw a line.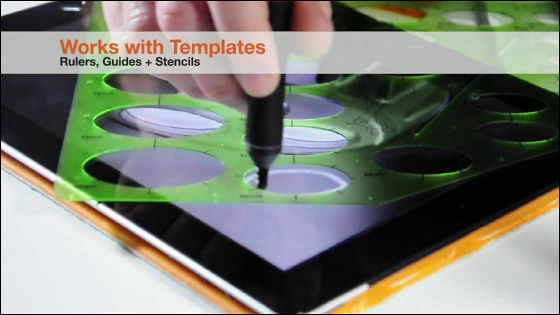 Nota operates with a single AAA battery and can be used for over 6 months with one battery.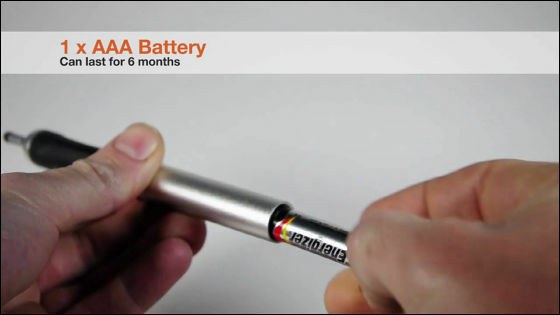 There is no restriction that it will not work unless it is a compatible application, and it can be used with all applications.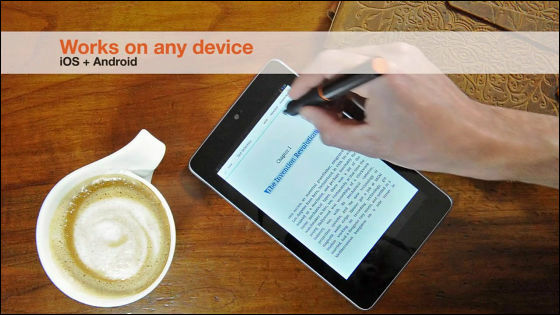 Two kinds of color, black and silver.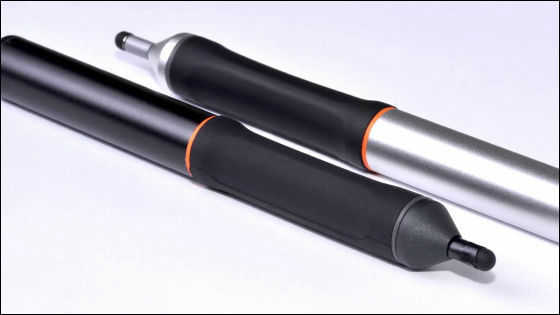 The main body is an aluminum body, the portion to be gripped by hand is made of rubber.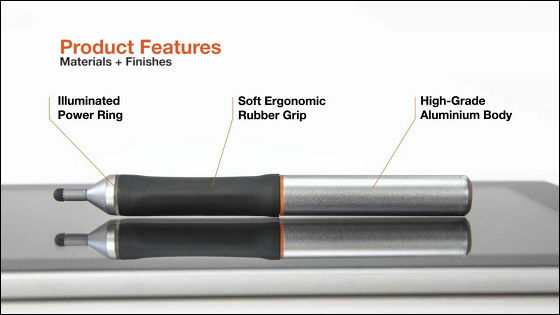 Stylus pen for tablet Nota is currentlyKickstarterWe are seeking investment, and it is a situation that it is $ 15,000 (about 1.45 million yen) to the target amount of 40,000 dollars (about 385,000 yen) in 4 days from the start. Nota 's black or silver can be obtained from Japan with a contribution of 39 dollars (about 3800 yen) plus a shipping charge of 10 dollars (about 960 yen) to the outside of the United States, if you pay 89 dollars (about 8600 yen) You can also get a stylus pen with sensing function JaJa. Note that Nota's capital deadline is Japan time and it is until September 7th at 6 PM.