Fantasy picture frame "Slow Dance" that made it possible to combine technology, science and art and let plants and feathers dance in slow motion


A picture frame that gives a strange movement that you have never seen before in items such as plants and bird feathers that "was developed for those who like wonders, beauty and surprises"Slow Dance"is.

Slow Dance - A Frame that Slows Down Time by Jeff Lieberman - Kickstarter
https://www.kickstarter.com/projects/xercyn/slow-dance-a-frame-that-slows-down-time

You can see what items Slow Dance is from the following movies. The way the bird's feathers and plants shake with strange movements is very fantastic when viewed in video.


A woman pulling a plant planted in a mug.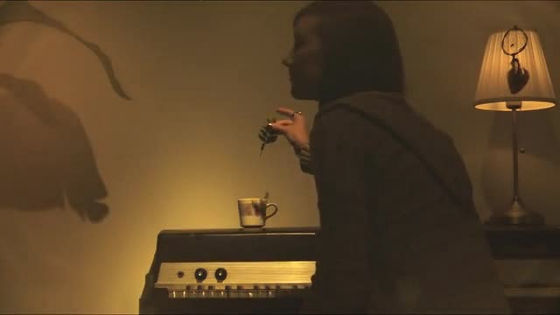 When this is set in the device in the picture frame ......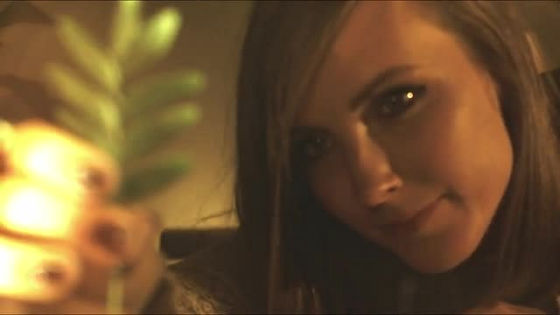 The plants swayed with fluctuating magical movements. Slow Dance has adopted a mechanism that takes the limits of the human visual capability reversely, and it is a movement that it seems as if the viewer thinks "impossible" as if the plant slowly danced out.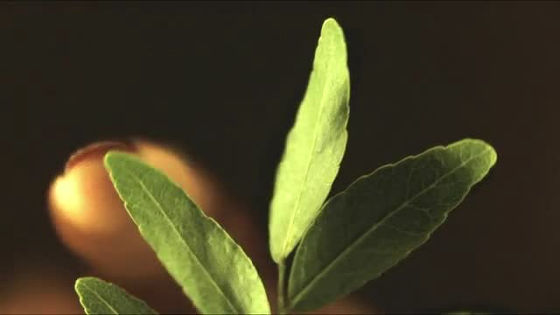 The frame is so designed that you can set two stick-shaped objects.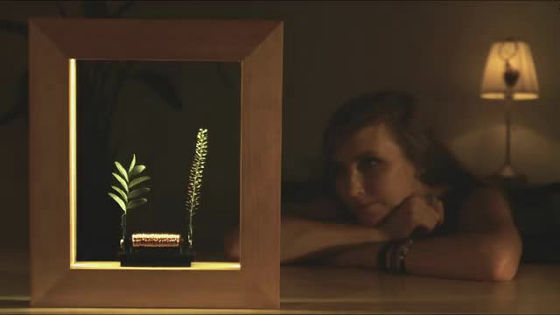 It looks like a fall and the dropping drops are shaking very beautiful.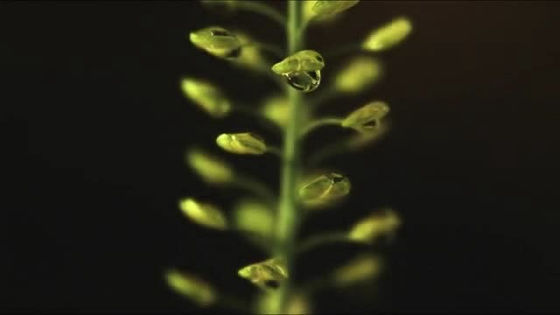 Flowers and ...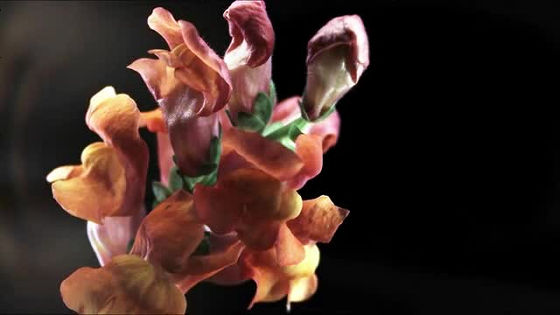 Feathers etc, which can be easily obtained, it is possible to make moving paintings of yourself.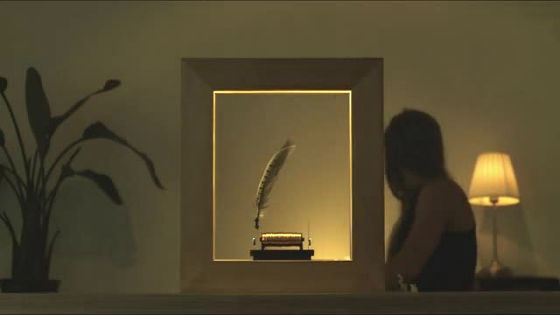 Slow Dance was originally an item made by artist Jeff Lieberman, who was filming slow motion video with a high speed camera, as a dancer's friend's wedding celebration. With a high-speed camera, you can shoot pictures that can not be seen with the naked human eye, but Slow Dance is the other way around, can not you use the technology and science to reproduce the state of slow motion in the real world? It was made from the idea.


Slow Dance seems to be a picture frame decorating a picture, but there is no glass, an electromagnet and a micro controller for moving the object, and two clips fixing the object are installed in the picture frame. There are plural patterns of dance, and it is possible to move the object slowly and smoothly, or let it jump. The frame size is roughly 31.75 × 36.83 × 5.08 centimeters.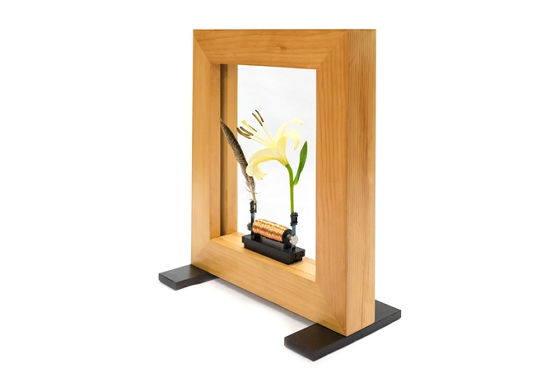 The picture frame is made of pine wood, and the object comes out in the dark because the LED light is on.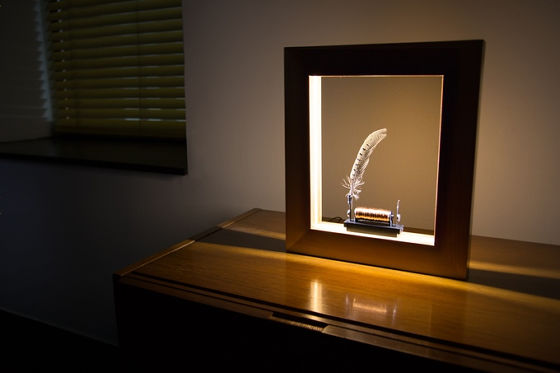 At the bottom of the picture frame there is a mode button and a knob to adjust the brightness.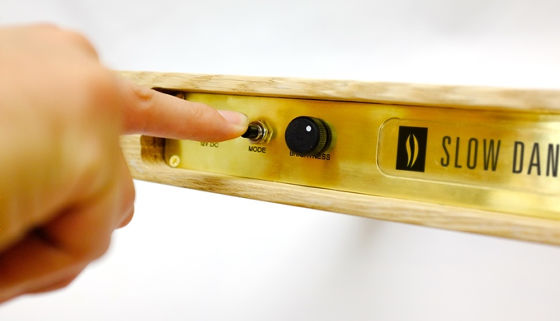 You can also put Slow Dance on the wall with Hook.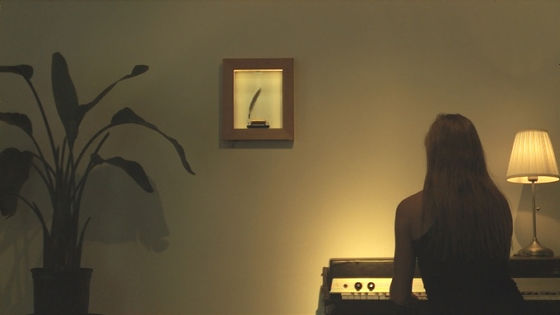 Since we can change the objects according to the room and place to put it, we can create a strange moving painting that matches the atmosphere.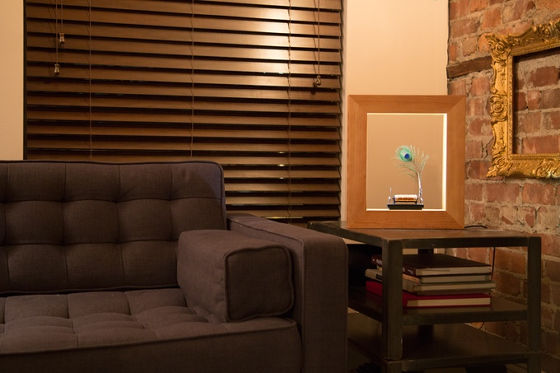 Slow Dance is about 70,000 dollars (about 7 million yen) in the middle of seeking investment by Kickstarter of the cloud funding platform, but it is already $ 239,000 (about 2400 Ten thousand yen) or more successfully. You can get 1 Slow Dance with 2 feathers with a capital of more than 249 dollars (about 25,000 yen), and you can increase the number of Slow Dance you can increase if you increase the investment amount. Please pay attention to the shipping fee from Separately $ 75 (about 7500 yen) to ship to Japan.

The deadline is 22:55 on September 14, 2016 in Japan time.

Slow Dance - A Frame that Slows Down Time by Jeff Lieberman - Kickstarter
https://www.kickstarter.com/projects/xercyn/slow-dance-a-frame-that-slows-down-time