A portable portable studio "Foldio 2" that allows you to take a picture up a notch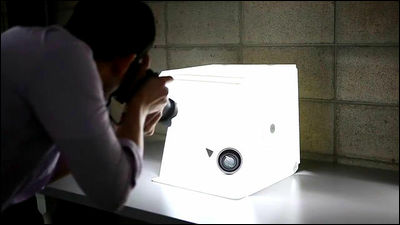 Even the same person alone with pause and lighting changes the appearance of the picture so muchAs you can see, the importance of lighting in photography is very high. It made it possible for such lighting to be done freely from smartphones, and even a personal photo studio, which is easy to carry,Foldio 2"is.

Foldio 2, "BIGGER & SMARTER" by orange monkie - Kickstarter
https://www.kickstarter.com/projects/orangemonkie/foldio-2-bigger-and-smarter

You can see how Foldio 2 is set by seeing the following movie.


Foldio 2 was a soliciting investment in Kickstarter in 2013FOLDIOSimple studio set for individual who improved ". With Foldio 2, you do not have to bother to rent a studio or prepare equipment such as strobes and leaf boards, so you can easily take pictures with high quality.

Foldio 2 can be stored in a compact and portable case.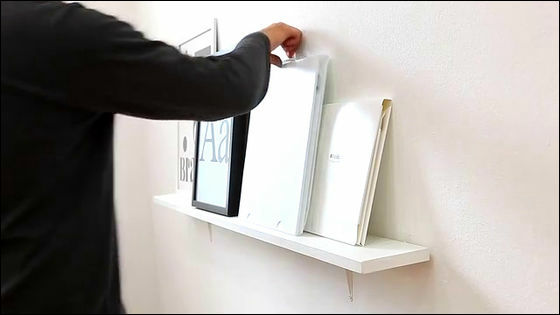 Open this with Pakari and ...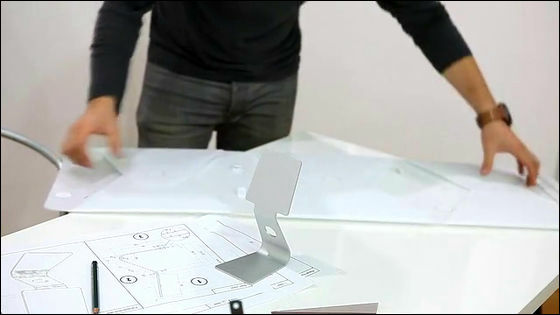 When assembled it will be like this a white box. Shooting pictures with just a white background can result in shadows and overall darkening, but it is unlikely that you can take pictures that are surprisingly beautiful ......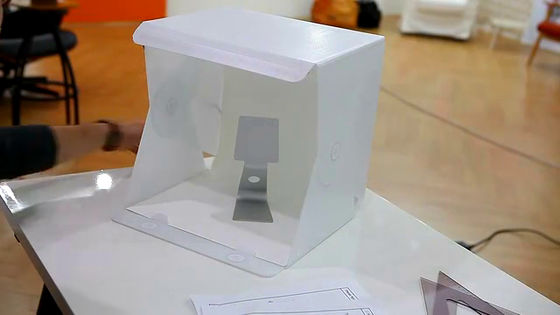 Foldio 2 has an LED light, so if it lights up it can be a smartphoneWhite BackIt will be possible to take pictures with a high level of.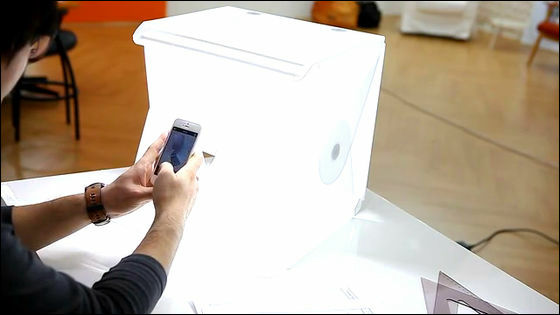 Foldio 2 has evolved greatly from the previous model, and when assembled it becomes a cube of 15 inches (38.1 centimeters) side.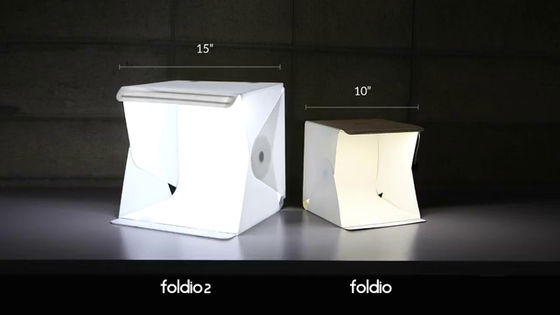 If it falls within this, even a cake ......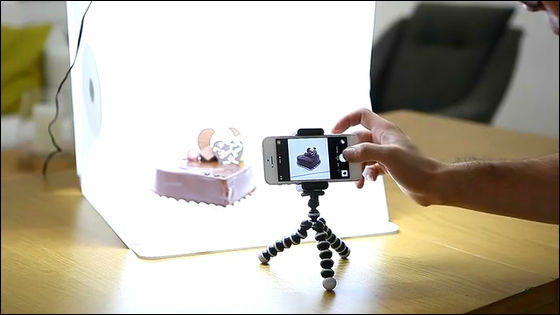 Even grapes ......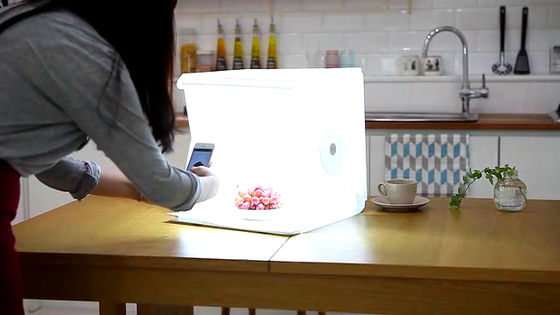 Even headphones can do anything as a subject.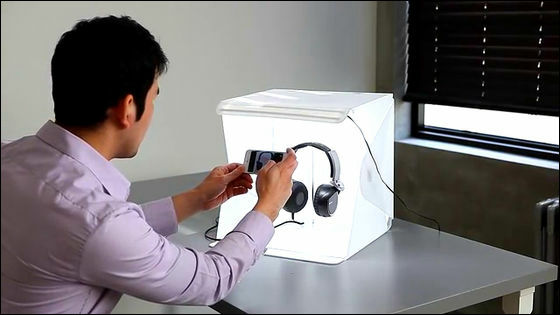 Also, the Foldio-only application has evolved, for example, you can change the brightness of the photo by swiping the screen vertically.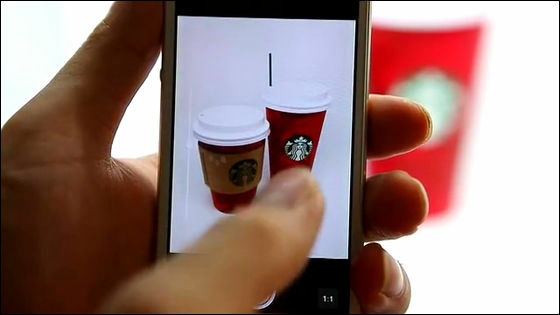 You can also adjust the color temperature.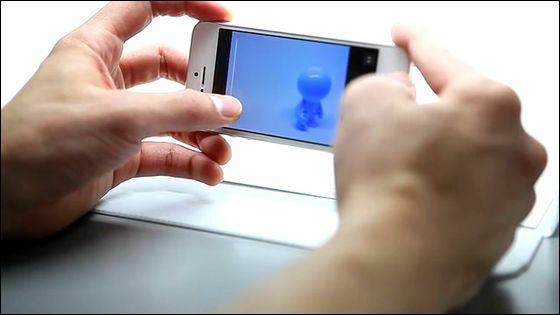 You can use it not only for photos but also for movie shooting.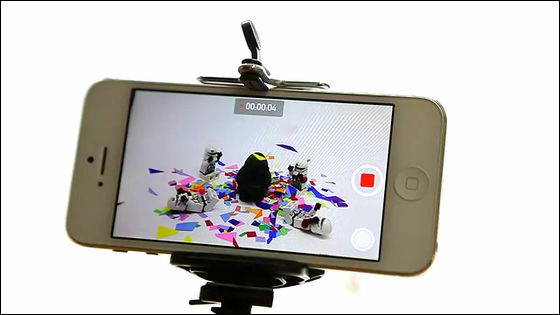 In addition, since three colors of white, gray and black are prepared for the background, you can choose the background that fits the subject.




If I set my own background like this in Foldio 2 ......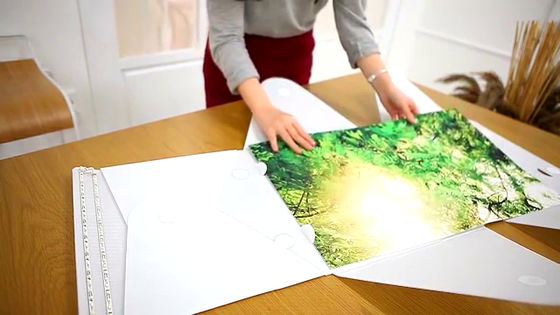 The image of the photo also changes with glaze.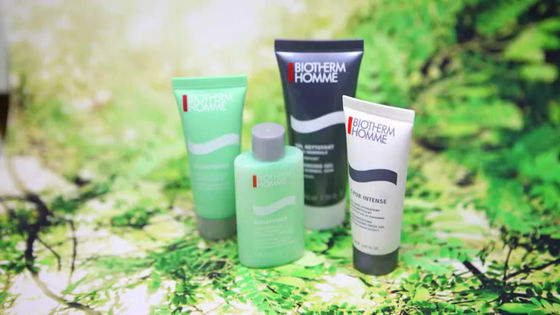 So, the pictures actually taken using Foldio 2 are as follows.

This is a picture taken with iPhone 5. There is no unevenness in the background and it is beautifully taken.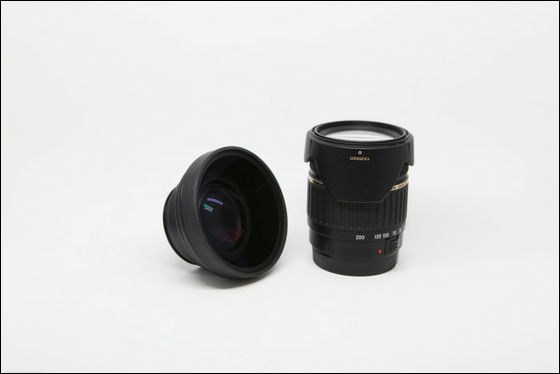 If you use a digital single lens reflex camera you can take even more pictures of the subject.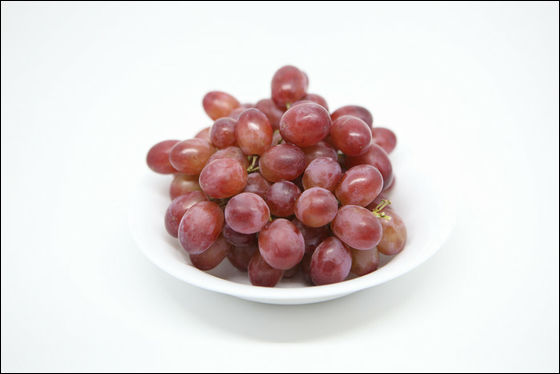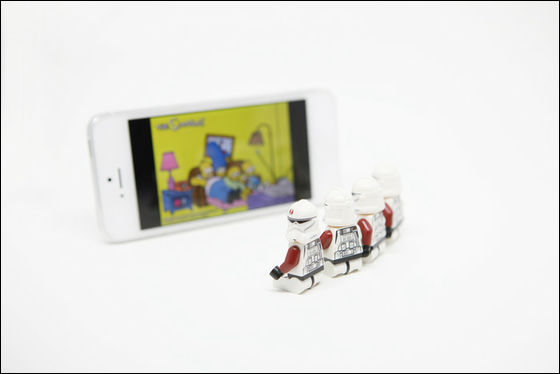 With the Foldio application you can shoot such a picture if you touch a little color temperature.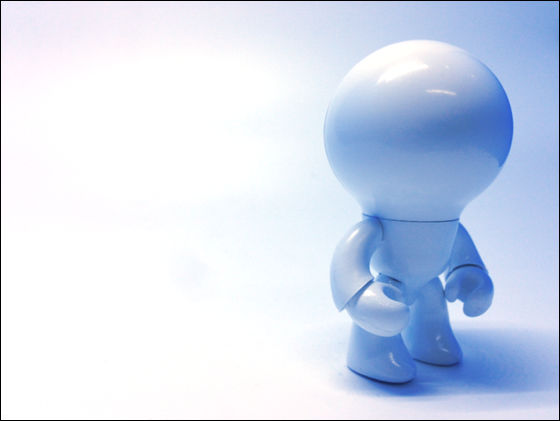 While Foldio 2 is currently recruiting equity at Kickstarter, it is nearly certain that the product will be commercialized as 140,000 dollars (about 17 million yen), which exceeds the target price of 50,000 dollars (about 6 million yen). You can get one set of Foldio 2 with a capital of $ 65 (about 7800 yen), and a $ 19 (about 2300 yen) is required separately for delivery to Japan. Delivery is scheduled for March 2015.

The deadline for Foldio 2's contribution is until 17:00 on January 17, 2015.

Foldio 2, "BIGGER & SMARTER" by orange monkie - Kickstarter
https://www.kickstarter.com/projects/orangemonkie/foldio-2-bigger-and-smarter