Ultra flexible silicone diffuser that softens the strobe light "MagSphere & MagBounce"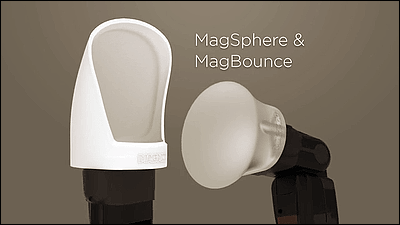 Kickstarter earlier collected a capital of 210 thousand dollars (about 23.8 million yen) against the target capital contribution of 35 thousand dollars (about 4 million yen) and a color filter for strobe "MagMod"Is commercialized, but diffusers for Speedlight that can be used with MagMod from the company"MagSphere"When"MagBounce"Has appeared.

MagSphere & amp; MagBounce Flash Diffusers - by MagMod by Spencer Boerup - Kickstarter
https://www.kickstarter.com/projects/spencerboerup/magsphere-and-magbounce-flash-diffusers-by-magmod

You can see how "MagSphere" and "MagBounce" will improve the light of flash from the following movie.


It is a very important factor to think about daylighting in photography. This is a picture of an apple without light. It is pitch black and I do not understand anything.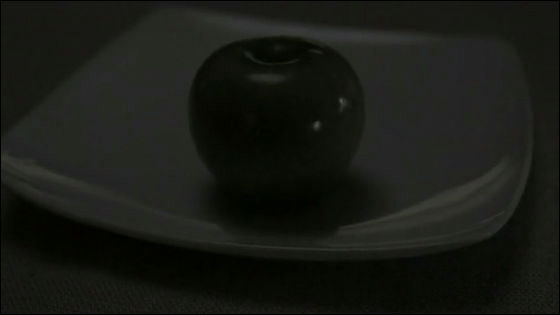 When natural light is added to this, even the same subject changes atmosphere.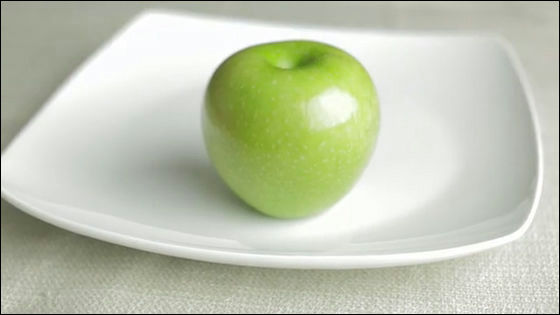 The important thing when considering lighting is "the size of the light source" and "the direction of the light".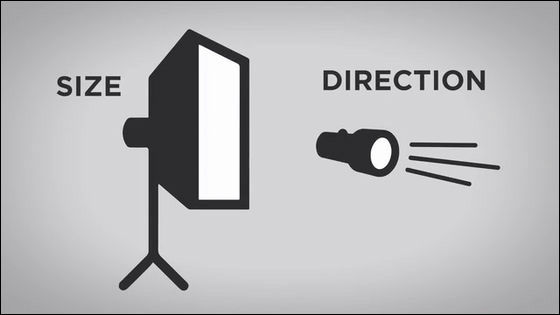 RIFA (Rifa)If you use a shooting light like this, you can shoot a shadow softly, so the big and soft light source is the best.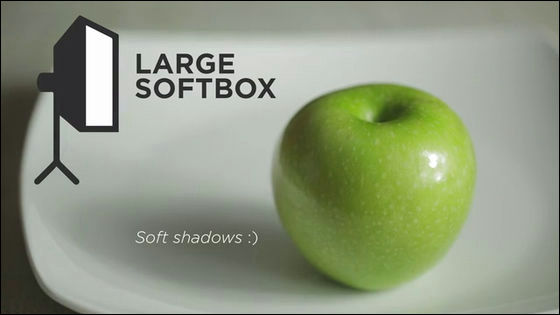 When shooting with direct shooting of a small flash like the standard equipment of a digital single lens reflex camera, the shadows become hard and it is not possible to see good pictures because of this.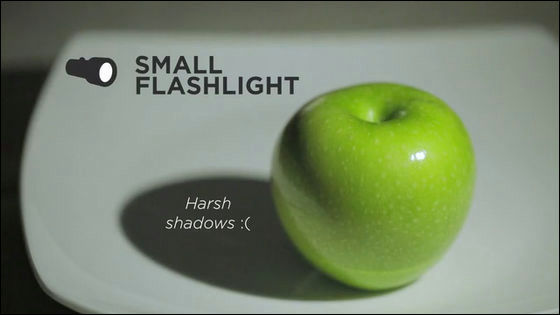 Therefore, in places where the shadows can be made strong, you can shoot beautiful pictures by using the strobe well, but you need to devise how to hit the light, such as "turn the strobe up" or "use the reflector" there is.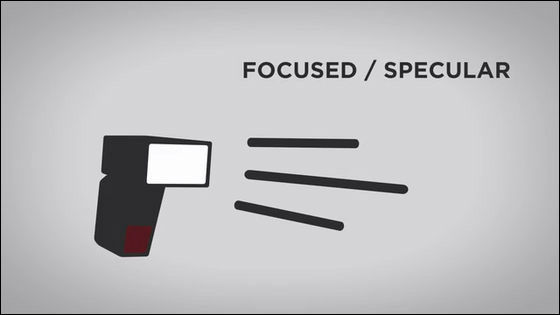 So by simply attaching MagSphere / MagBounce to the strobe, you can easily shoot beautiful photos as professional.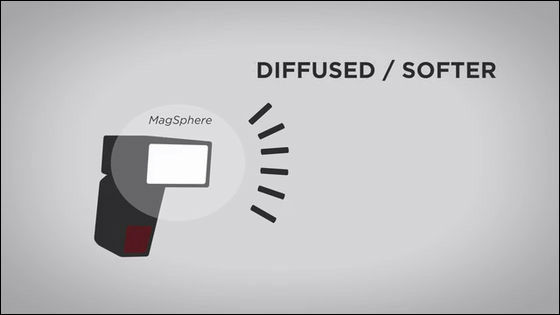 For example, when shooting normally, the light is reflected on the apple and a strong shadow is formed ......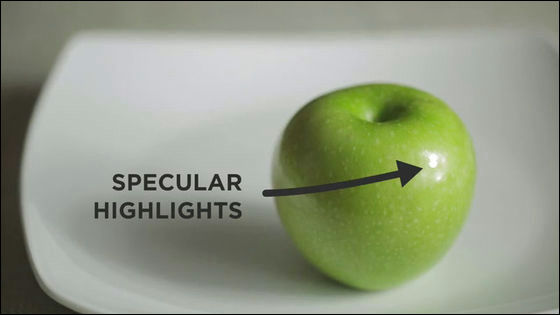 When you wear MagSphere, the apple 's light reflection becomes thinner and the shadow becomes soft, so it is finished in a beautiful picture.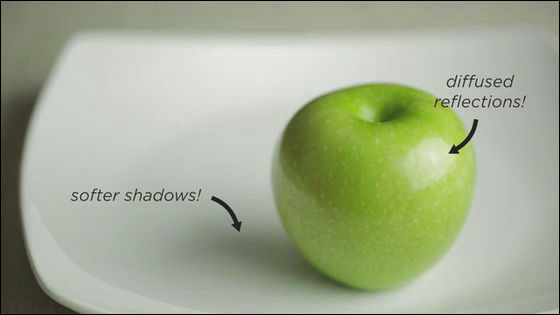 The real thing of such MagSphere is this. At first glance it is an object which I think as "what is this?" ...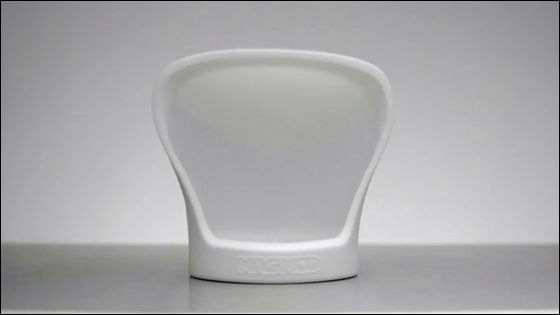 It is used in this way by attaching it to the flash head.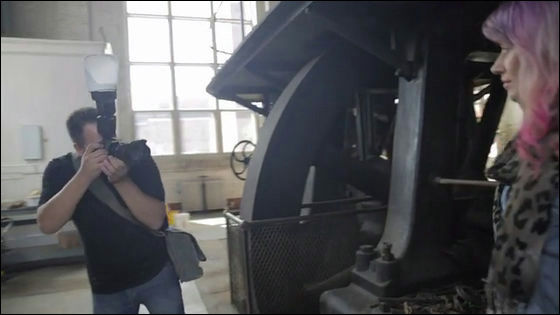 A dedicated magnet containing band is attached around the head.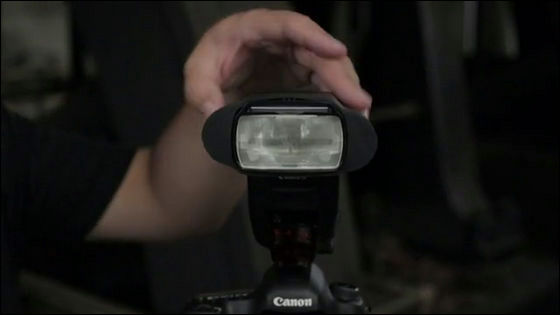 Since MagBounce also has a built-in magnet, it is a diffuser that can be used without leaving even if it moves actively just by placing it on the top.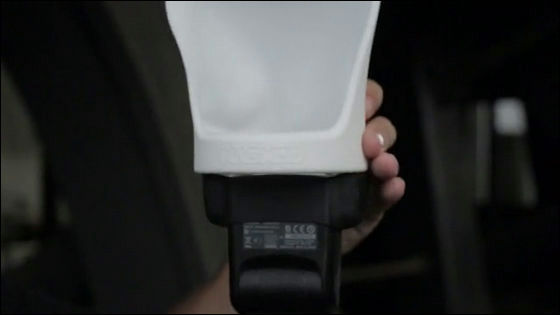 This is a picture of a female model shot without flash.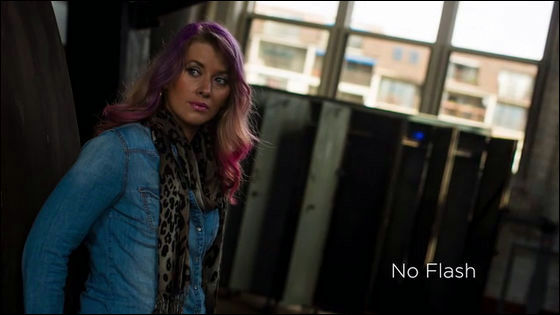 This is what I took with MagBounce on. The entire subject is shown without making unnatural shadows.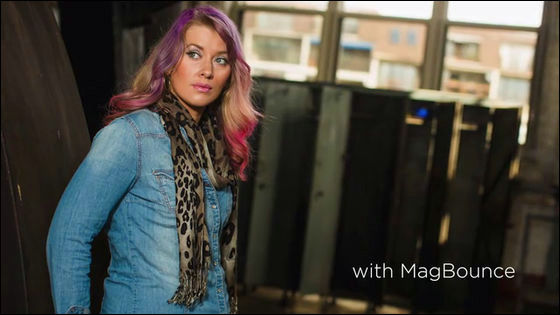 Because it is made of soft silicone, it can be gathered and stored evenly.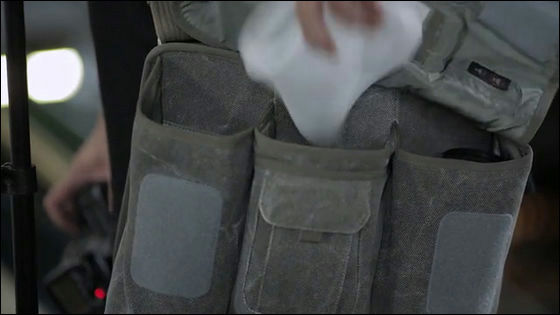 It will never get stuck, and will return to its original form immediately upon use.



Since it can also be placed sideways, it is possible to change the orientation of the light source according to the situation and place.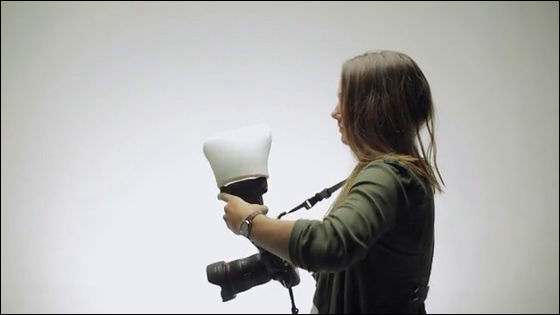 Even if you drop things, even if you hit hard with a hammer, even when you dash with a fist, it will return to its original form at the end.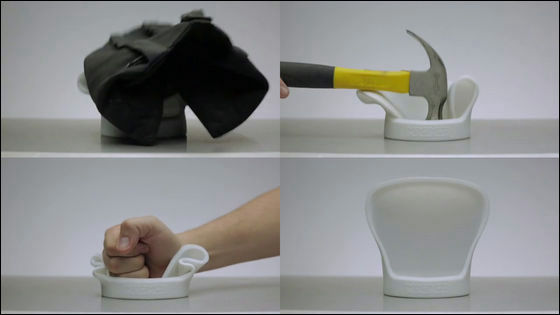 So it can be pushed into the camera bag of cranes.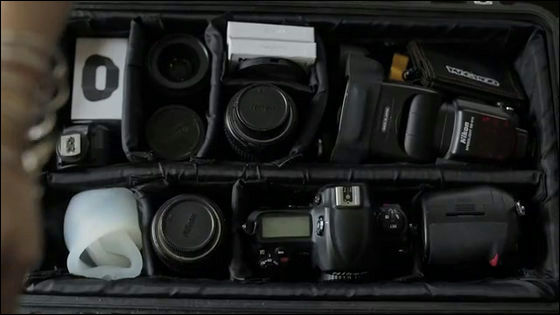 And this is MagSphere.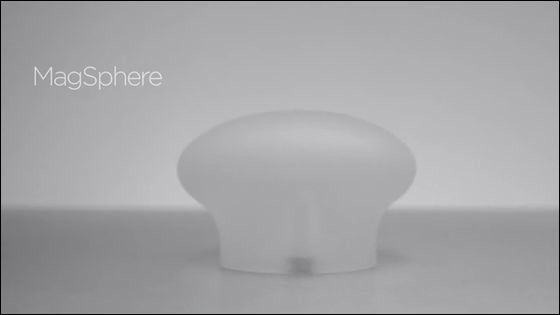 How to install is exactly the same as MagBounce, but when attached to the flashhead it will suppress the entire light.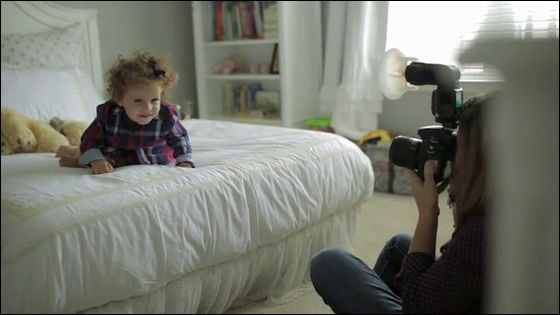 First of all, if you measure naked flash photography with an exposure meter, the numerical value will be F / 11.0 and the shutter speed will be 1/10.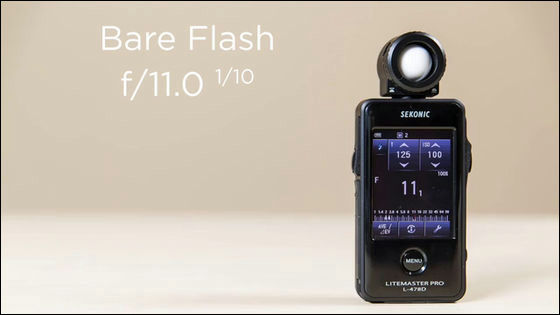 Next when MagSphere is installed. F / 8.0, shutter speed 2/10, so that you can take pictures of the fluffy atmosphere without becoming too dark.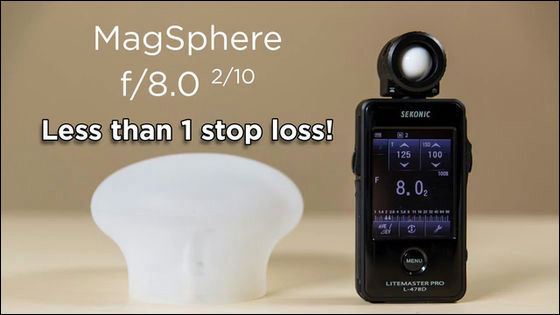 It is 480% darker than the naked flash light with F / 4.0 for competing products and 9/10 shutter speed.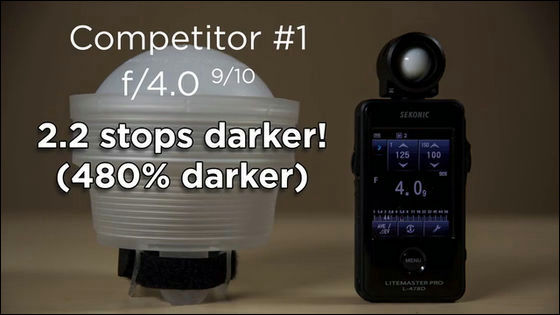 The result of shooting with changing the strobe zoom setting is below. You can see that each irradiation range setting is reflected even while wearing MagSphere.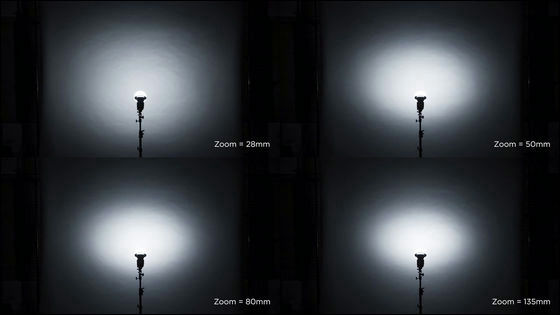 In addition, color filters can be installed inside MagSphere ......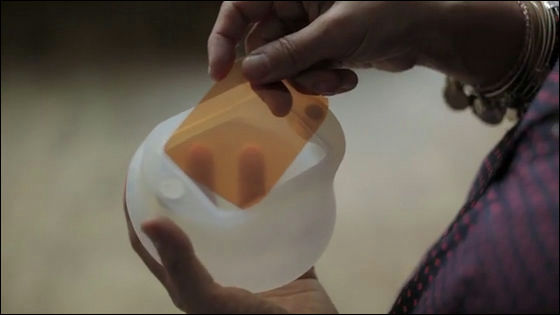 If you attach it and shoot it, it seems that you can take pictures with a different atmosphere.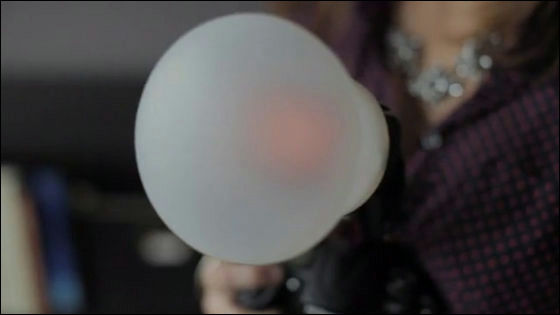 Since it is also made of shape memory silicone, it is okay even if you clench it to the ground.



Open your eyes when opening the palm of your hand.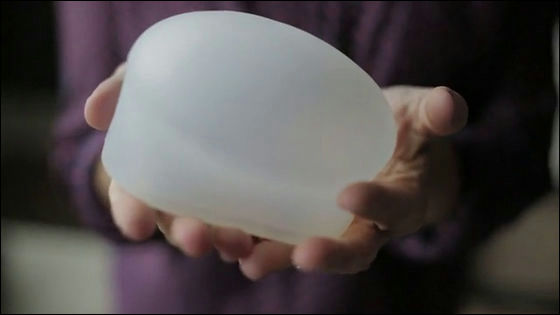 It also serves to buffer the damage of the flash.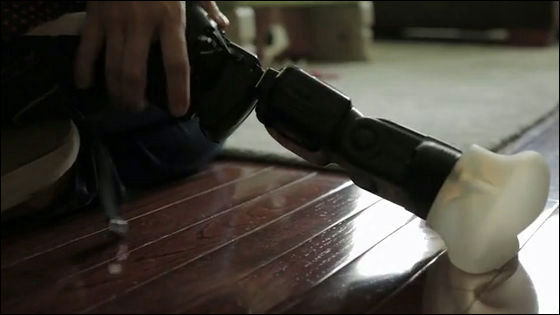 And the MagMod series flash light distribution plateMagGridIf you already have such as ... ...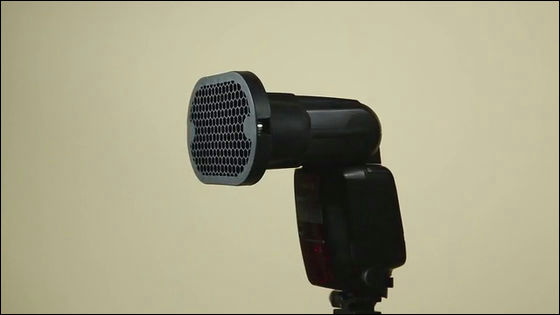 It is also possible to obtain synergistic effects by installing MagSphere on top of it.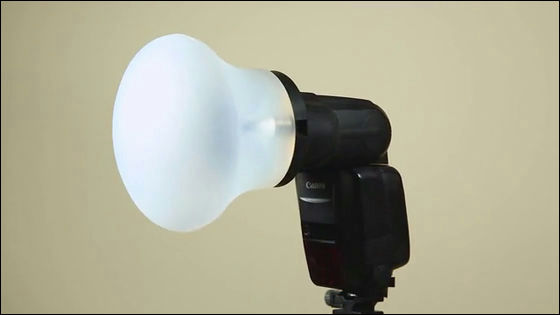 Examples of shooting below. The upper left is naked flash, the upper right is MagSphere only, the lower left is MagSphere + MagGrid, the lower right is MagSphere +MagGrid Version 2is.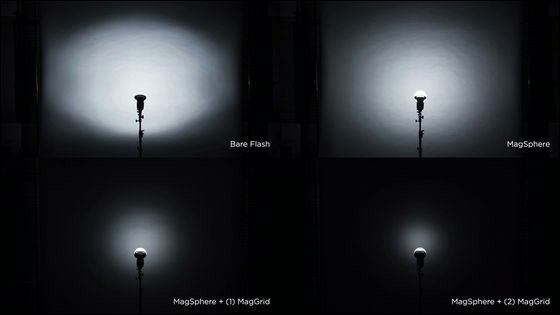 In addition, products that you can get when you invest in the project of Kickstarter are as follows.

· $ 59 (about 6700 yen):MagSphere × 1 +MagGrip(Special magnet band) × 1
· $ 59 (about 6700 yen):MagBounce × 1 + MagGrip × 1
· $ 79 (about 9000 yen):MagSphere × 1 + MagBounce × 1, (Please note that it can not be installed without MagGrip)
· $ 149 (approx. 17,000 yen):MagSphere × 1 + MagBounce × 1 + MagMod Basic kit (MagGrip / MagGrid 2 /MagGel 2/ Transmitter band) × 1
· $ 149 (approx. 17,000 yen):MagSphere × 2 + MagBounce × 2, (Please note that it can not be installed without MagGrip)
· $ 279 (about 34,000 yen):MagSphere × 2 + MagBounce × 2 + MagMod Basic kit × 2
· $ 299 (about 34,000 yen):MagSphere × 2 + MagBounce × 2 + MagMod basic kit × 2, shipped in December 2014, limited to 50 people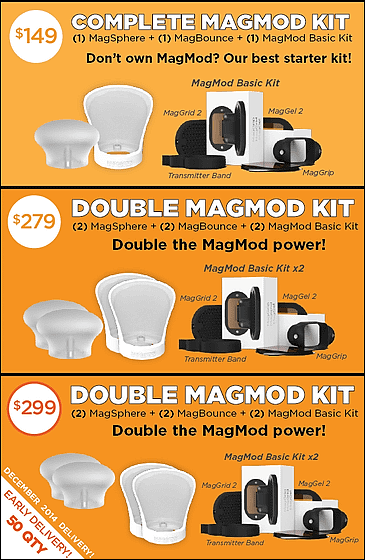 Product shipping is planned around February 2015, shipping outside the United States requires additional shipping costs, but since the amount is not listed, you need to contact us at the time of contribution. The deadline for investment is 13 o'clock on Thursday, December 4 th, 2014.

MagSphere & amp; MagBounce Flash Diffusers - by MagMod by Spencer Boerup - Kickstarter
https://www.kickstarter.com/projects/spencerboerup/magsphere-and-magbounce-flash-diffusers-by-magmod