Medusa Playing Cards "cards designed in an atmosphere like orthodox fantasy RPG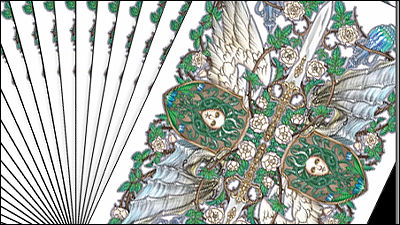 Anima roleplayingIllustrator who is in charge of designing characters withWen Yu LiIs a game company'sCipher StudiosThe cards I made with them are "Medusa Playing Cards". Not only the designs such as King and Queen, the atmosphere of the orthodox fantasy RPG is even up to the design of the back side of the card and hearts and clovers.

Medusa Playing Cards Deck by Kai Nesbit - Kickstarter

Medusa Deck Kickstarter Launches! Plus BIG New Announcement! - Cipher Studios

The card is a card company, AmericanUSPCCMade. Not only the design of the card, but also the case is drawn in a fantastic atmosphere.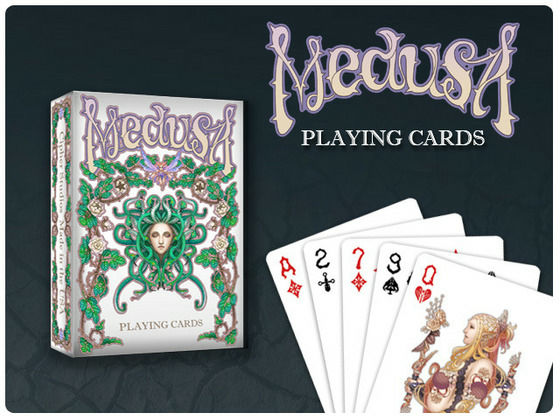 The picture drawn on the cards such as Ace, Jack, Queen, King, is very delicate and beautiful finish.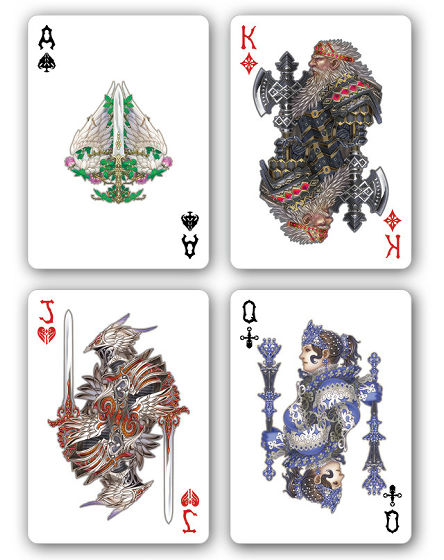 It is like this when arranging the playing cards in a row. Marks such as hearts and spades are also elaborate and detailed designs. Current,Gaff CardIt seems that all the other designs are completed.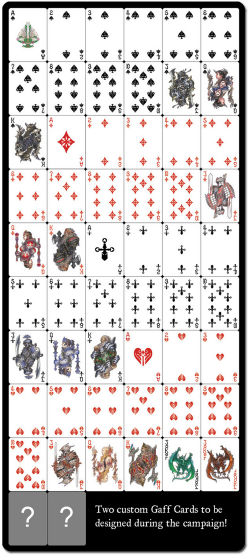 I designed a cardWen Yu LiMr. Cipher Studios worked with Wen for six years, and decided to make a cards with the idea that he wanted to use that wonderful illustration in the hobby and game industry.




While Medusa Playing Card is currently recruiting equity for commercialization, it is possible to receive one set of playing cards by investment of $ 10 (about 780 yen). For shipment outside the United States, a separate shipping fee of $ 5 (approximately 390 yen) is required. Also, if you increase the investment you can increase the number or you can design a gaud card with a capital of $ 300 (about 23,000 yen).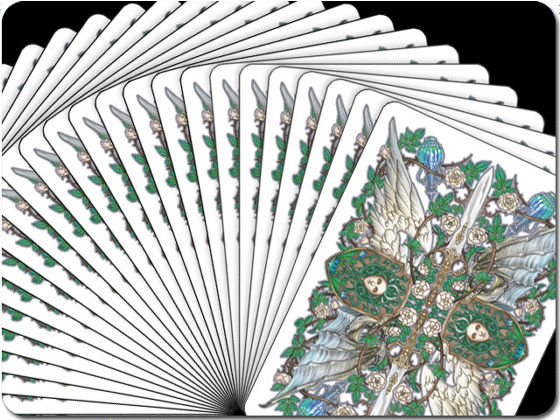 The deadline is 3:56 AM Monday, October 29, Japan time.