A bittersweet caramel & pumpkin whip cream leaves a new work latte, Tully's autumn limited menu 7 items taste review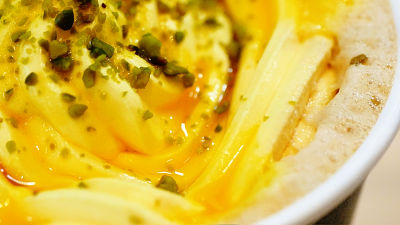 It began to fall like autumn gradually in September, but a new autumn-like menu has appeared from Tully's Coffee. Pumpkin's gentle sweetness makes me feel shiny "Sweet caramel pumpkin latte"Caramel pumpkin sharkle"Or Earl Gray and La France fruit juice combinedLa France mix and tea"Juicy meat and cheese wrapped in pie cloth"Empanada Manhattan Spicy Meat"Totally 7 items in total, including drinks and food menu, we ate together.

Product Information | Seasonal Specialty | TULLY'S COFFEE
http://www.tullys.co.jp/menu/seasonal/index.html

Arrived at Tully's coffee.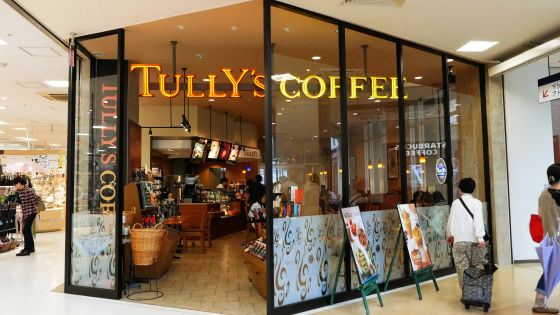 I will place an order immediately.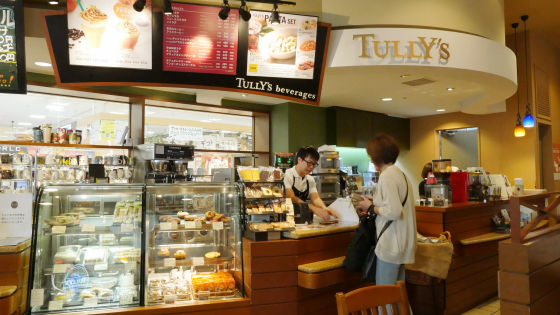 So, Sweet Caramel Pumpkin Latte (480 yen including tax) and Caramel Pumpkin Skull (500 yen including tax) arrived.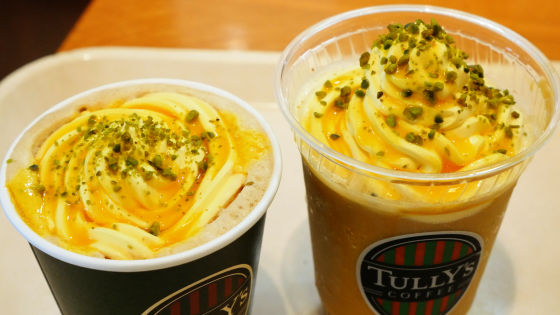 This time I ordered show size, so the size is about a little smaller than iPhone 5.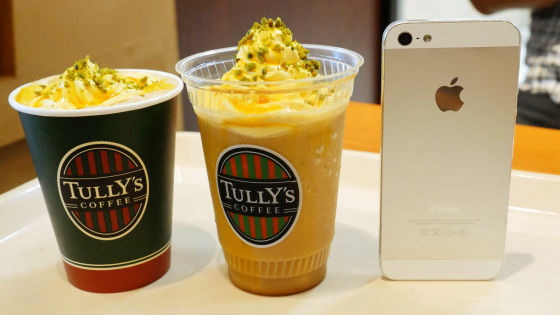 First I will try to drink from a caramel pumpkin squashle whipped with cream.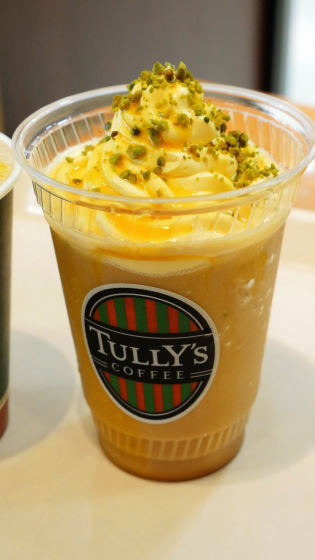 Pumpkin flavored syrup is put on a slightly yellow whipped cream.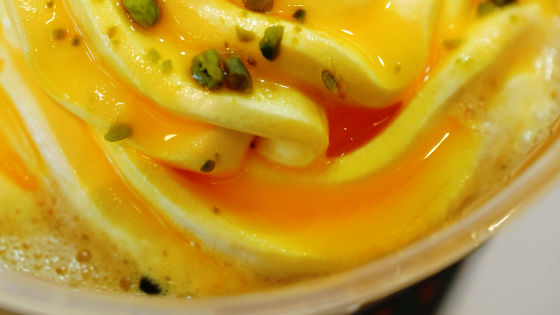 Is it a pumpkin seed? I thought, the green object was pistachio.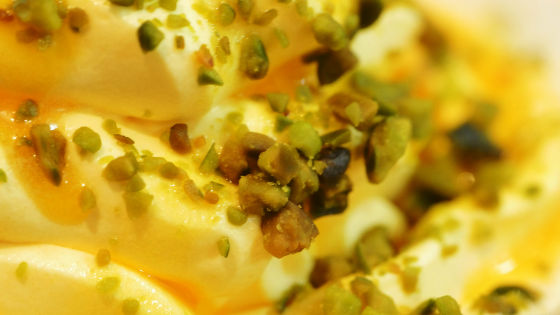 First, scoop up the part of whipped cream and eat it, it is based on bittersweet caramel and the flavor of pumpkin is added plus fluffy and sweet sweetness. Pistachio unique taste has become a good accent.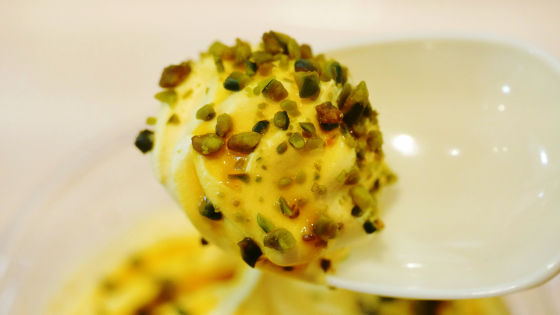 So when you drink it, under the whipped cream, you can taste the sweet coffee latte to a frozen drink and enjoy a sharp texture. I can not feel pumpkin from the part of the frozen drink, so it seems to be good to eat with whipping cream and round and round as you like.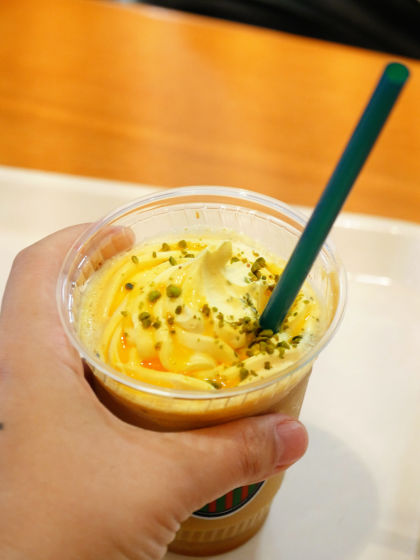 Success caramel pumpkin latte.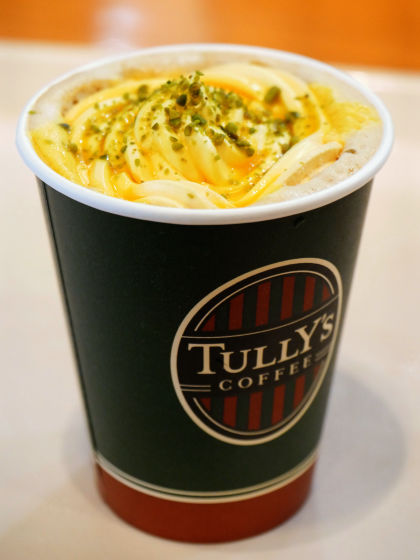 This is also a pumpkin-flavored whipped cream on top of cafe latte, but this time it's melting away jiwiwa and cream because of ordering hot.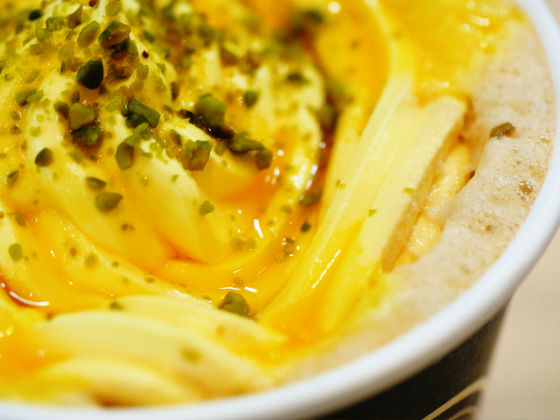 The first thing that spreads when you put your mouth on the cup is the bitter caramel & cold pumpkin taste of a cold whipping cream. Cream of cream and caramel are solid, and unlike caramel pumpkin soukkal, it is a warm drink, so you can feel it is more sweet. Hot coffee latte contains a lot of caramel sauce or rather sweet. It is a drink that you can feel like autumn, so people who want to take a leisurely breath are more recommended than squall.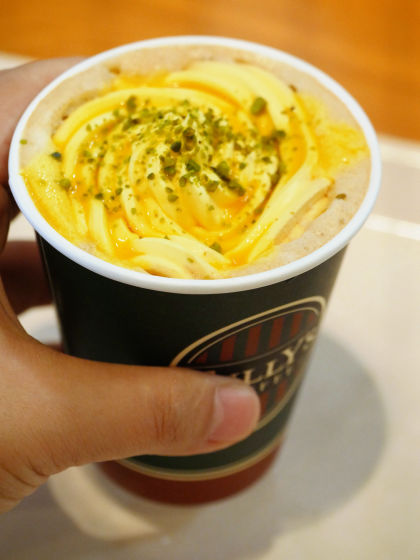 Next, La France mix and tea (450 yen including tax).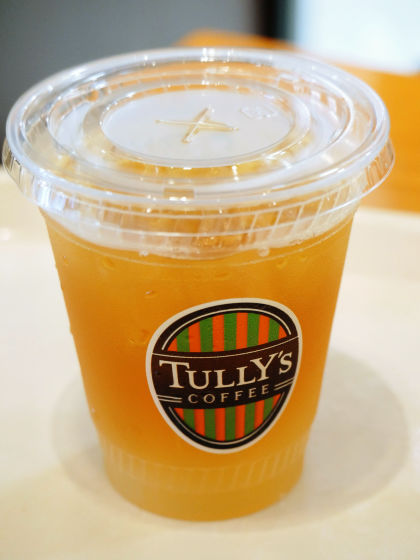 This is a gradation, La France exports to the bottom.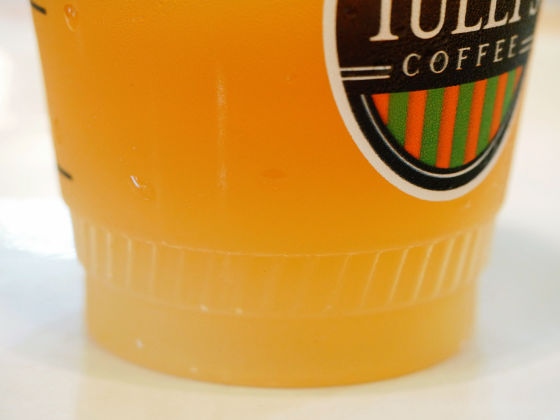 When you drink it, Elegrey's gorgeous scent and La France's fruity fit exquisitely, and if you like black tea, you want to try it once. Anyway the fragrance that spreads in the mouth was so messed up that it was sweet but sorry.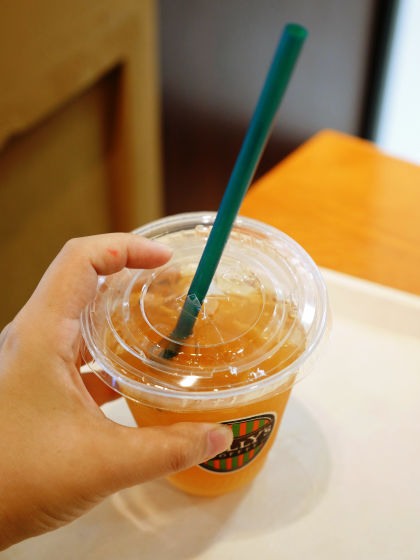 There is also a food menu. This is "Empanada Manhattan Spicy Meat (430 yen including tax)" which wrapped meat, vegetables, cheese etc in pie fabric.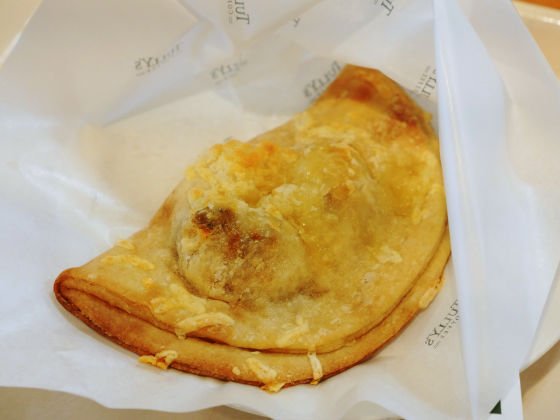 Empanada is one of Latin America's leading snacks, and in New York it is popular for mobile sales and so on. When I tried it, there were all meatballs in the inside.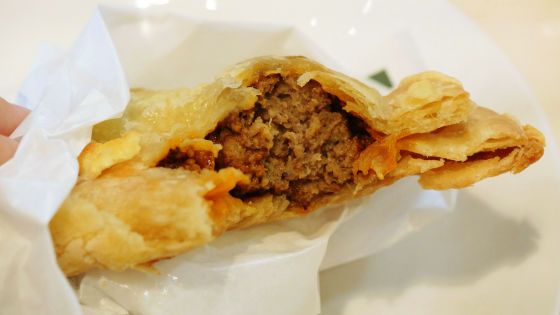 The fabric is like this. The feeling I saw was like dough, but it has become several layers. When I tried it, I felt the flavor of butter, it was comparatively heavy.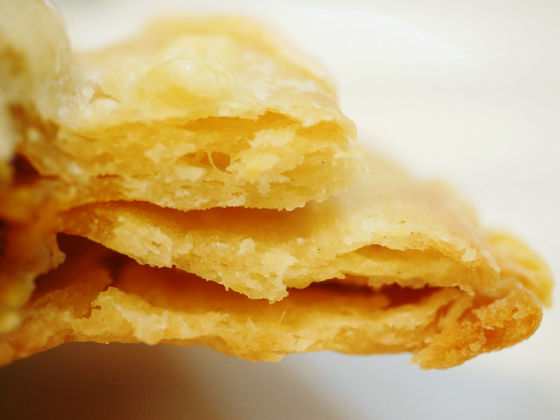 In the back are plenty of Demigurasu style meat sauce and rich cheese, which is great when you want to eat crispy food. From the editorial staff who actually ate it, there is a comment called "pizza-like", which should not be for people who like it.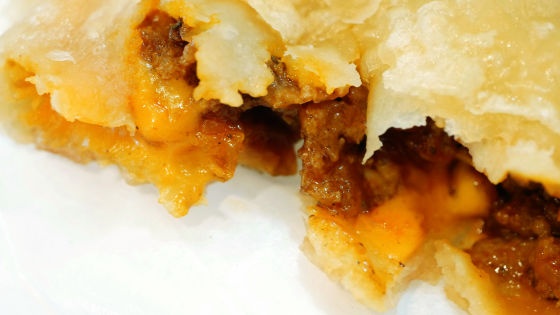 Old fashion caramel pecan nut (250 yen including tax) is also a new hood.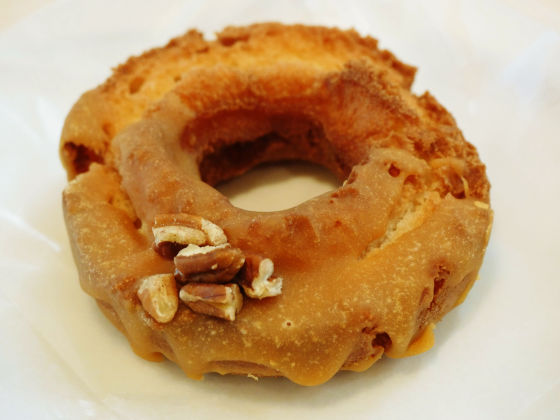 There is icing on the caramel based on the donut ... ...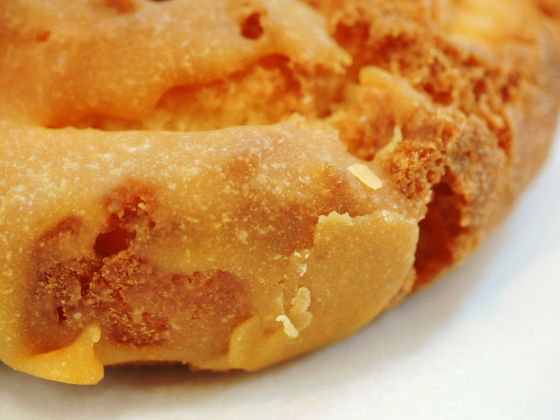 Pecan nuts are on top.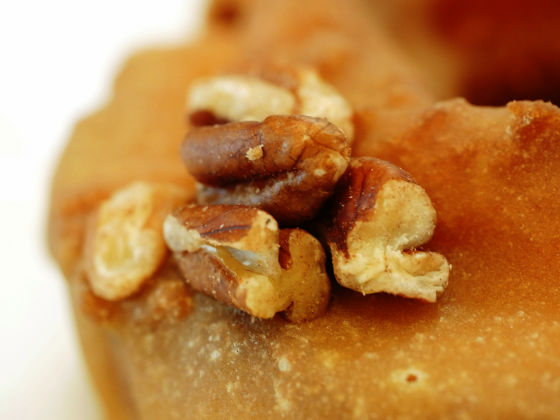 The surface is crispy and the inside is soft The old fashion is not too sweet, but modest sweetness not to be too conservative. However, since icing of caramel is somewhat sweet, it is a feeling I would like to accompany sugarless coffee or caffe latte.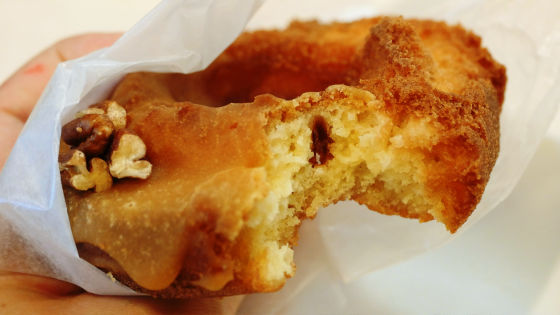 And at the end we will eat "Greek style yoghurt with blueberry banana (480 yen tax)" "Greek style yogurt & granola (450 yen including tax)".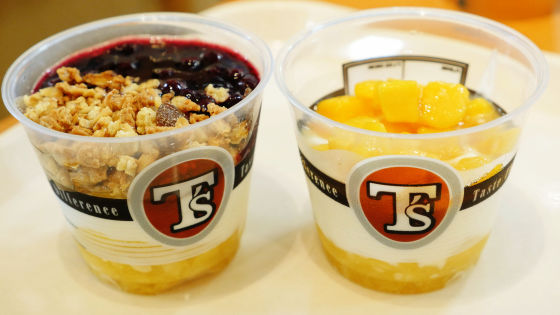 The size of the cup is about this.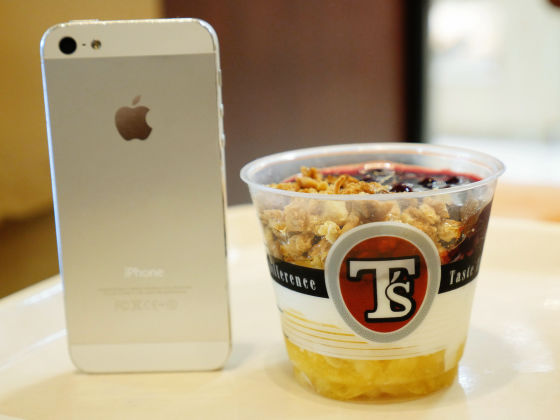 First I will eat from Greek style yogurt with blueberry banana. There are plenty of blueberry sauce and granola on the surface.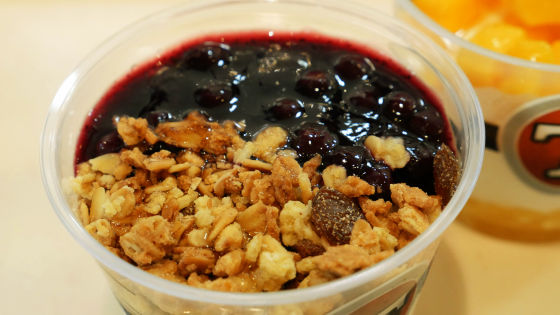 Looking from the side, the source of blueberry sauce, yogurt, banana sauce was in three layers.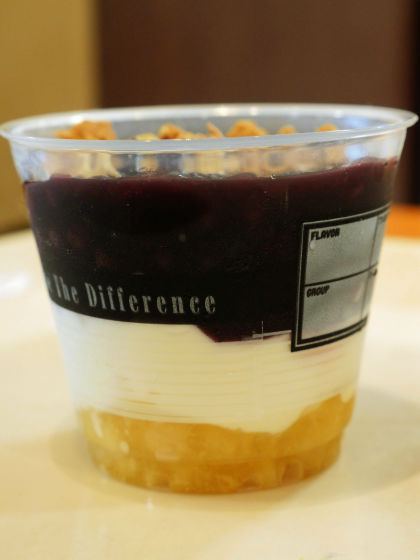 Granola with plenty in it is crispy and the blueberry sauce contains plenty of pulp.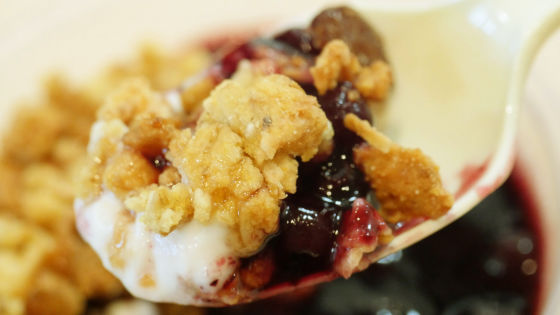 Yogurt isGreek yogurtIs it a rich type like? I think that it is moist, the softness is the same as ordinary yoghurt. It has become low fat, but the richness and mellowness were felt firmly.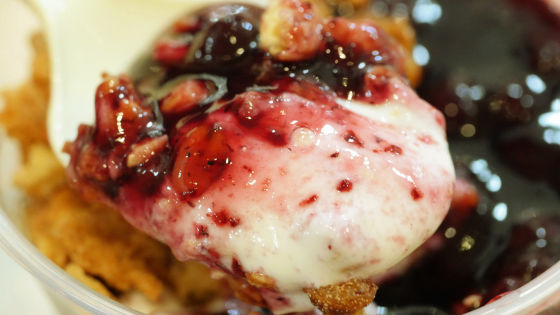 As we continue digging further, I also found the banana sauce. There is a rich sweetness and a little sour taste, compatibility with yogurt is preeminent.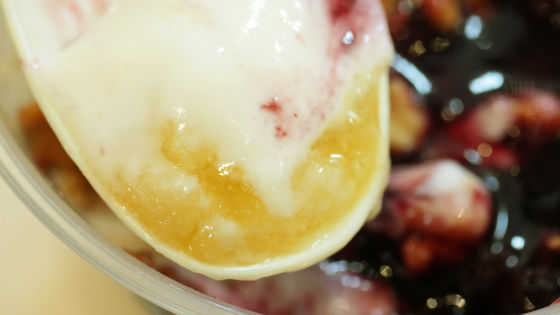 Greek style yoghurt with frozen mango & banana ... ....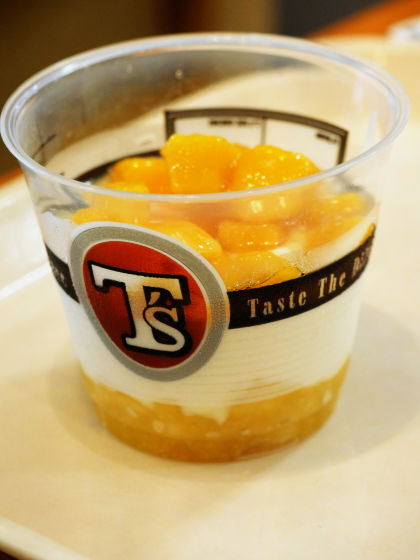 I have plenty of mango pulp.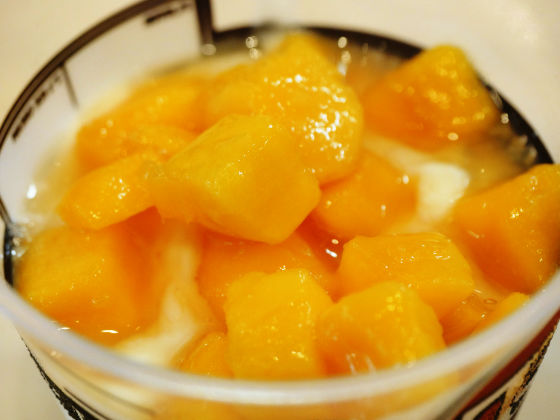 This is fat-free yoghurt, but if you eat it with a rich mango you will not feel anything unsatisfactory. Mango has a soft and soft part and a part that froze a little and it is sharpened and you can enjoy the exquisite combination of refreshing sweetness and refreshing yoghurt.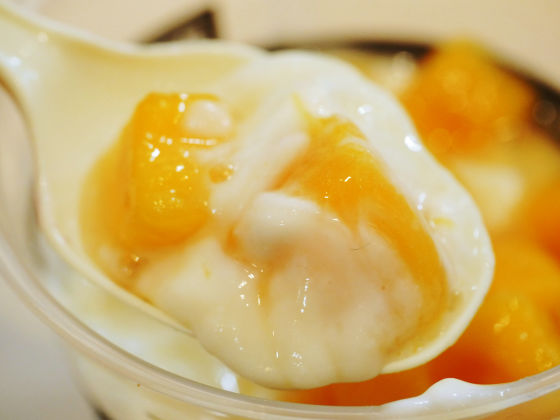 Banana sauce is also rich and firmly sweet, so it is an image of breakfast when we say yogurt, but it was finished that we wanted to eat as blueberry & banana, mango & banana as dessert.