Starbucks new, peach sweetness-rich tea base Frappuccino "Nectarine Peach Cream Frappuccino with Tea Bavaroa" and "Nectarine Peach & Cream Tea" Tasting Review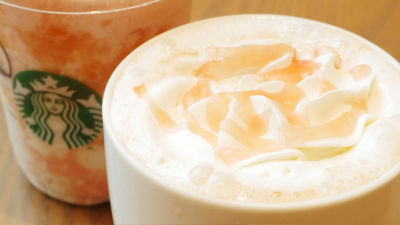 Juicy nectarine · white peach · yellow peach combination of three peaches Frappucino combined with milk tea-flavored Bavarian, dense & creamy "Nectarine Peach Cream Frappuccino with Tea Bavaro", A tea-based drink"Nectarine Peach & Cream Tea"Starbucks has started offering on October 3, 2016 (Wednesday). I drank what kind of two tea-based drinks that coffee appeared in the mainstay Starbucks, at a shop.

[New product information] Nectarine Peach & Cream Frappuccino ® with Tea Bavaroa | Starbucks Coffee Japan
http://www.starbucks.co.jp/cafe/

Nectarines · peach · tea smells spreading, spreading! "Nectarine Peach Cream Frappuccino® with Tea Bavaroa" "Nectarine Peach & Cream Tea" October 3 (Monday) Newly Available for a Long-Term Limited Drink Based on Tea Enjoying a Dense Creamy Taste Luxuriously
http://www.starbucks.co.jp/press_release/pr2016-1888.php

You can read "STARBUCKS TEAVANA" which started at the same time as "Nectarine Peach Cream Frappuccino with Tea Bavaroa" "Nectarine Peach & Cream Tea" from the following article.

STARBUCKS TEAVANA "Starbuck 's tea brand" STARBUCKS TEAVANA "started at a nationwide store, I tried the first" Yuzu Citrus & Tea "- GIGAZINE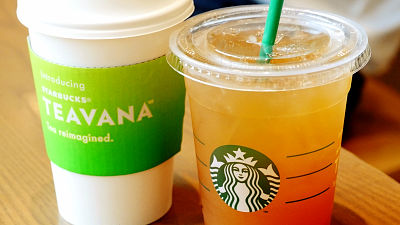 So, when ordering "Nectarine Peach Cream Frappuccino with Tea Bavaroa" and "Nectarine Peach & Cream Tea" at Starbucks, the following 2 items were handed.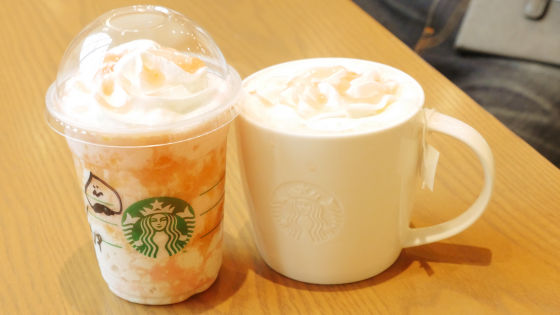 First, I will drink from Nectarine Peach Cream Frappuccino with Tea Bavaro. It looks pink and gorgeous as well.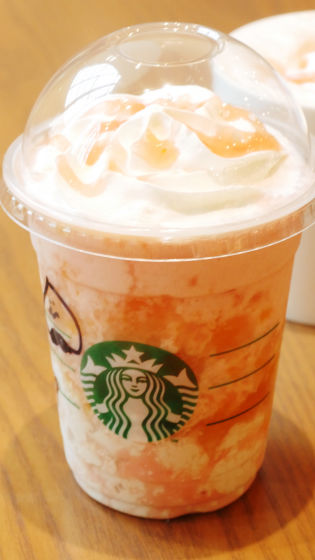 Looking at the side of the cup, the sauce of white peach, yellow peach, nectarine combined, flavoring of peach flavors, Bavarois etc are intermixed.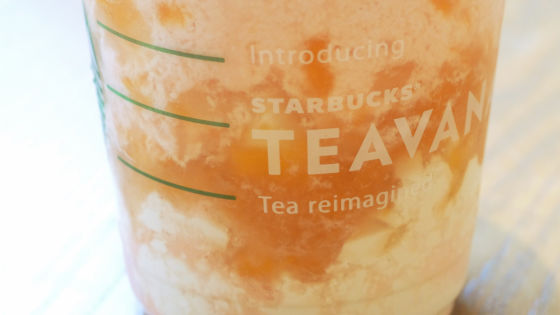 A strawberry sauce is put on a plenty whipped cream.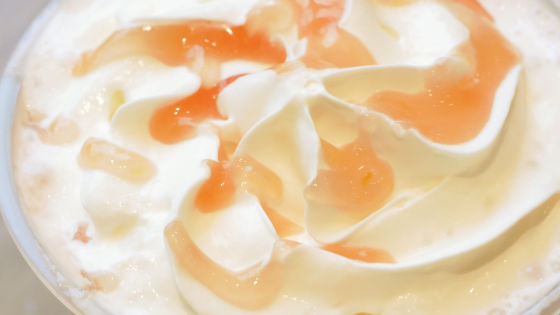 When I drink it, sweet nectarines & sweet peach & yellow peaches in the mouth and the sweetness of sweet and white peach & yellow peach, the mellowness of whipped cream, mellow Bavarois spread all at once in the mouth, rich anyhow. Sweetness is strong, but there is a slight acidity of the peach, it is a balanced finish that seems to be able to drink any amount.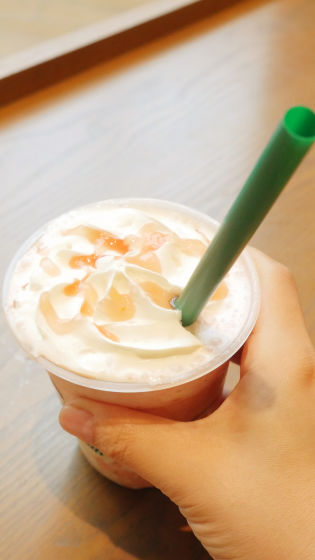 Bavarian with a milk tea flavor is very creamy, it feels like the smell of tea or a faint bitterness, and it fits well with sweet frappuccino. Overall it is a dessert rather than a drink, and it's a gorgeous dessert.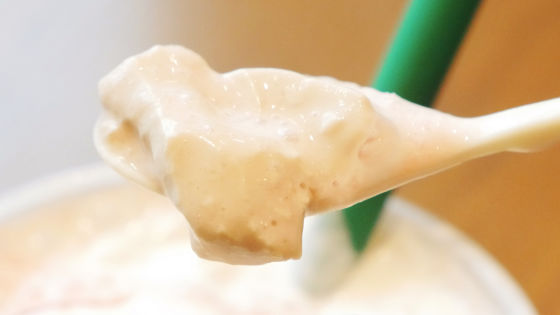 Next I will drink "Nectarine Peach & Cream Tea".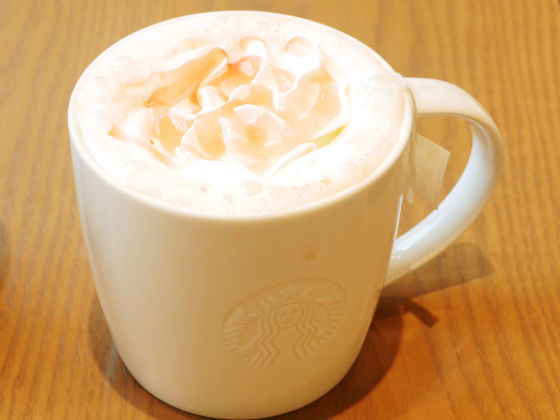 The whipped cream plumply placed on a warm drink was melting and melting with heat.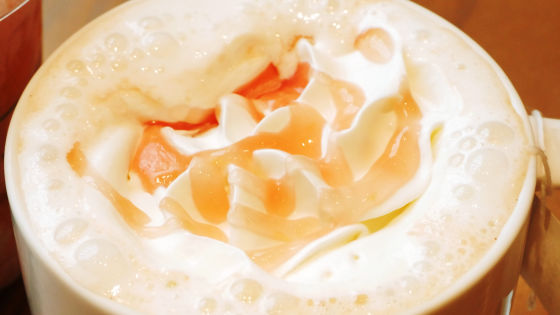 Under whipped cream is a pouring warm juice base into flesh sauce and Earl gray tea blended with nectarines, white peaches, yellow peaches. You can feel the sour and sweetness of juicy fruit in the scent of a little gray tea or a bitter bitterness. Mixing and drinking topped whipped cream plus mildness, finished in the drink I wanted to drink in the season when the temperature went down.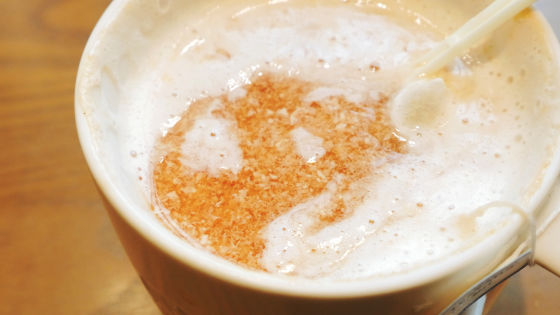 In addition, Nectarine Peach Cream Frappuccino with Tea Bavaroa is only tall size, the price is 560 yen without tax, Nectarine Peach & Cream Tea Short is 430 yen without tax, Toll is 470 yen without tax, Grande is 510 yen without tax, Venti is It is 550 yen without tax and it is provided until October 31 (Monday) 2016.