"Pink medley tea latte" which mixed the rich flavor of intense fruit feeling and three kinds of tea from Starbucks appeared and tried drinking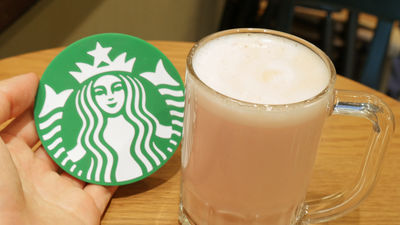 As a drink perfect for this cold season, from Starbucks on January 9, 2018 (Tue), pink fresh fruit tea "Pink Medley Latte"Has appeared.Black tea· I drank a drink that many fruits overlapped with three blended teas of Jasmine tea and oolong tea, which is a gorgeous and gentle taste.

Pink Medley Tea Latte | Starbucks Coffee Japan
http://www.starbucks.co.jp/beverage/tea/4524785343979/


"Pink Medley Tea Late" is new from today. Black tea, jasmine tea, oolong tea, three kinds of blended tea, many fruits overlapped, gorgeous and gentle taste.https://t.co/2DwC09XwmSpic.twitter.com/VTPwAcXFhl

- Starbucks coffee (@Starbucks_J)January 9, 2018

Arrived at Starbucks.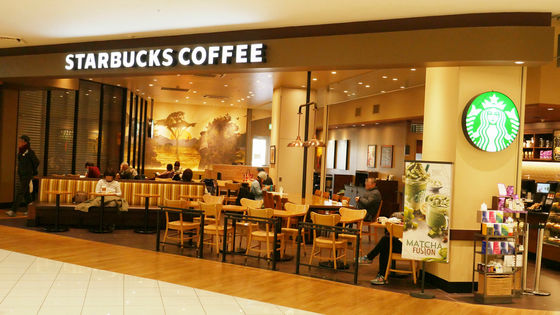 At the shop front, a signboard of "Pink Medley Tea Late" drawn with chalk on the blackboard was adorned.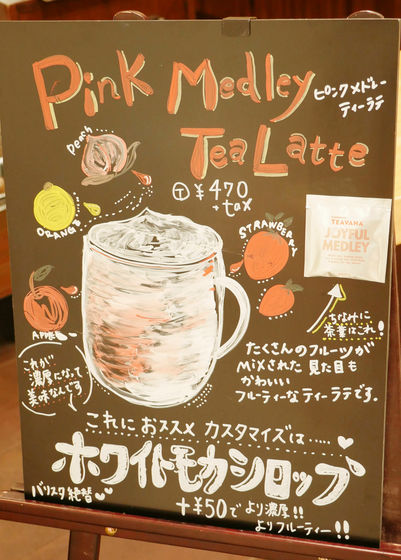 I ordered "Pink Medley Late" at tall size immediately. The type is hot only. Normally it is provided by Starbucks paper cup and white mug cup, but this time we had them put in handheld heat resistant mug so that the contents could be seen better.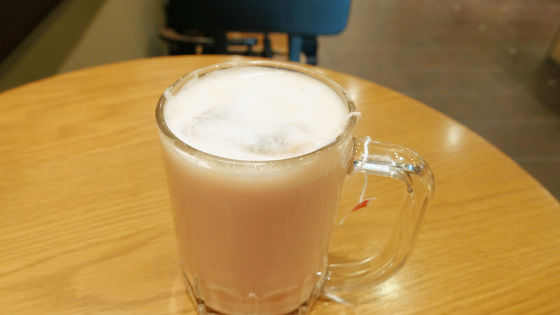 Fluffy foam milk is floating on the surface of the mug, and carefully observes that form milk is slightly pinkish.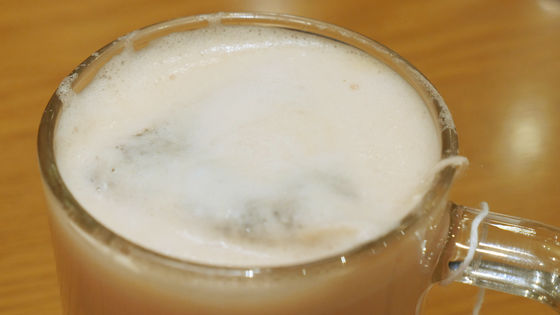 When I scooped the foam milk, fine bubbles seems to be very tasty. Including it in the mouth spreads fruit flavor such as apples and peaches.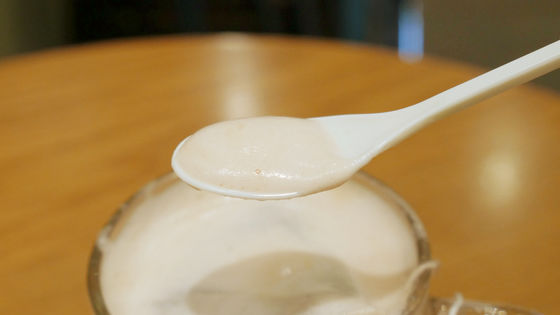 When I drank "Pink Medley Tea Latte", the fragrance of the fruit was also felt very strongly at the drink part as well, and it felt like I was drinking fruit mine. However, as the flavor of the fruit, which was initially strongly claimed, settles down, gradually the taste of jasmine and tea seems to come out, so you can see that it is "tee latte" firmly.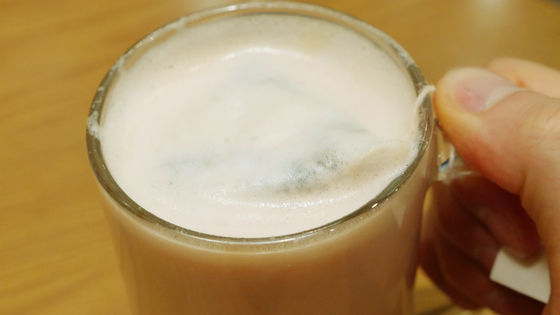 When I lifted the tea bag, a vivid pink color like strawberry milk spread out. People who want to taste the flavor of black tea more strongly because "Pink Medley Late" uses tea bags, it is recommended to extract tea bags longer.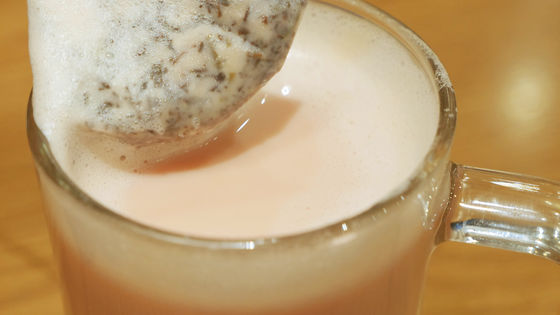 Next, I decided to add "White mocha syrup (50 yen tax excluded)", which was also recommended for signs decorated at the shop front, and then drink "Pink Medley Tea Latte". This time I ordered with a paper cup.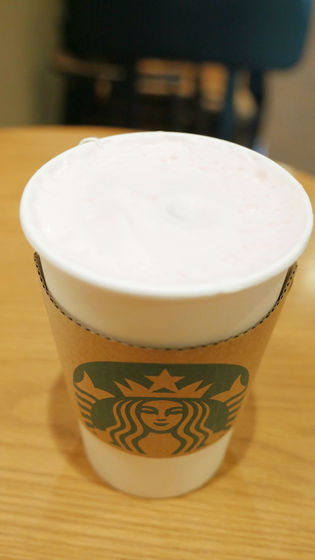 Together with the sweetness of the syrup, this was supposed to be a strong dessert feeling because the fruit flavor claims more than the usual "pink medley tea latte".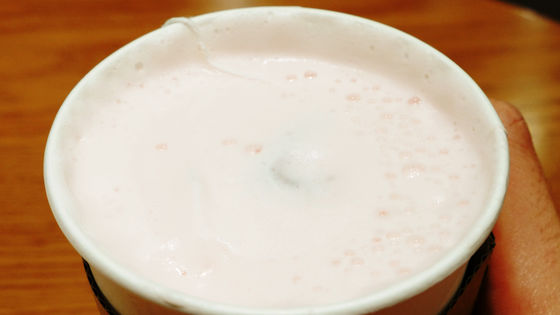 In addition, "Pink Medley Late" has a short size of 430 yen without tax, Toll size of 470 yen without tax, Grande size of 510 yen without tax, Venti size 550 yen without tax.