I drank Starbucks' `` Sakura cherry Frappuccino '' of cherry and crunchy sweet potato spread sweet sweetness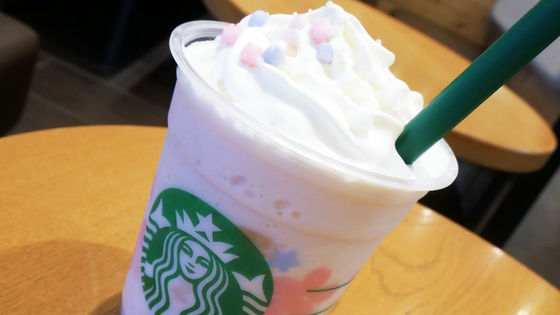 ' Sakura Cherry Frappuccino ' has been released since February 26, 2020 as a menu inspired by 'Sakura,' a spring ahead of Starbucks. Following the '
Sakura Milk Pudding Frappuccino
' with milk pudding flavored with Sakura Leaf Extract, I went to drink immediately for the second Sakura menu.
Cherry sweet and sour irresistible, 'Sakura cherry Frappuccino' and the second limited edition of pale and fresh colors will be available from February 26! | Starbucks Coffee Japan
https://www.starbucks.co.jp/press_release/pr2020-3384.php
Arrive at Starbucks.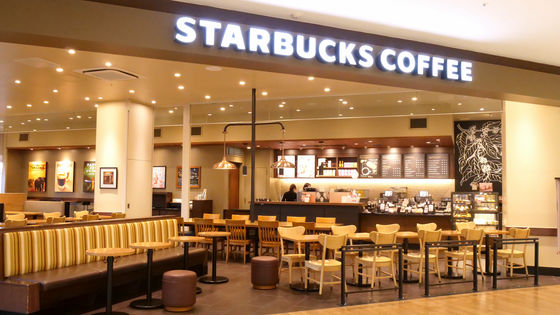 At the store, cherry blossom tumblers are lined up, and you can feel the early spring. The limited-edition menus and merchandise for the spring of 2020 have the concept of pale shades based on the theme of 'Spring Misty-Rain'.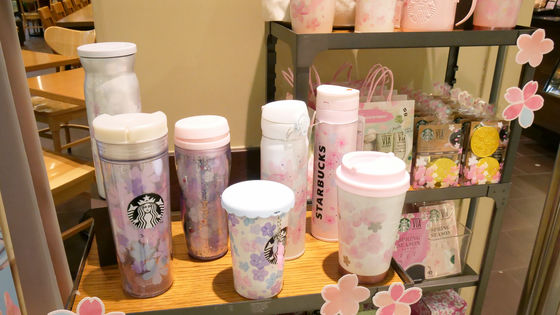 There was also a menu of hand-written 'cherry cherry frappuccino' full of cherries.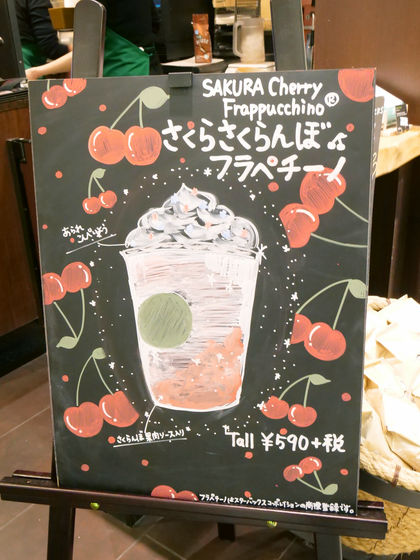 That's why I ordered cherry cherry frappuccino. The size is only Tall size and the price is 590 yen excluding tax.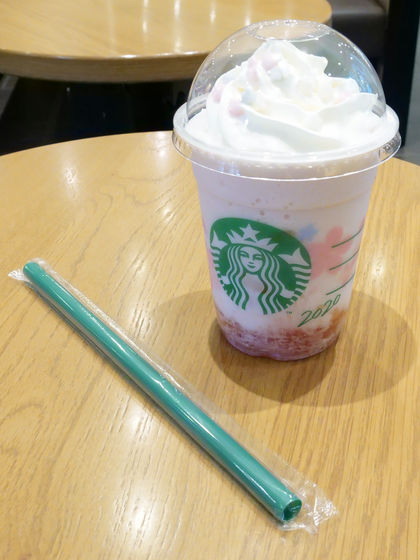 The toppings are pink, white and blue.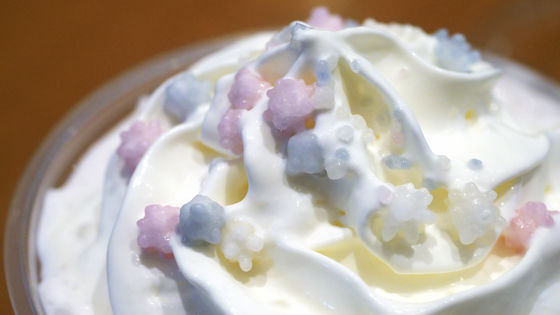 Sakura's pattern was also drawn on the cup. The drink is Frappuccino based on sakura and strawberry flavored milk. The bottom of the drink contains a cherry pulp sauce.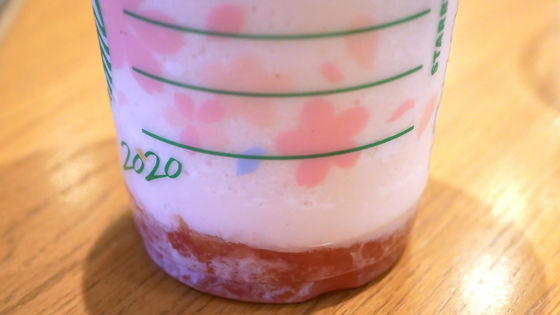 When you drink it, the sweetness of milk and the subtle sourness of strawberry spread, and the scent of a slightly cherry blossom comes out of your nose. The pulp sauce of the cherry is sweet and sour and rich. The sweetness of the milk rounds out the sourness, the sweetness of the cherries is even more pronounced, and the secret taste is strawberry-flavored, but cherries were the main drink.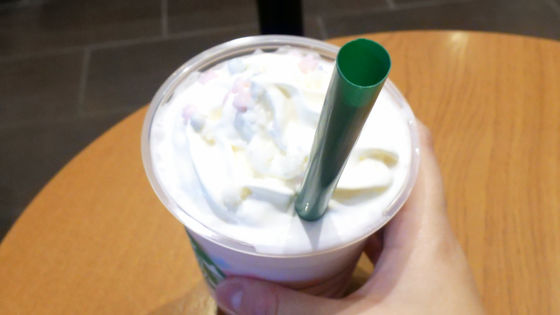 The three types of kontoito have the same taste. Crisp in the mouth and spreads the simple, rustic sweetness of sugar. If you want to enjoy the taste of kontoitou itself, it is recommended to eat fresh cream sparingly, as it loses the sweetness of whipped cream.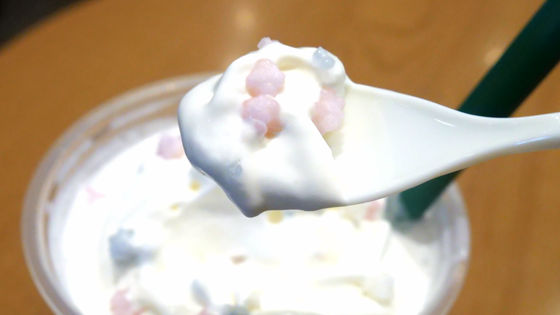 'Sakura Cherry Frappuccino' is available for purchase only at Starbucks nationwide except for some stores for a limited time from Wednesday, February 26, 2020 to Thursday, March 12, 2020. The size is only Tall size, the price is 590 yen excluding tax.