"Sengokudai Auto Camping Area" where you can experience aerial tent "tent sail" and also equipped with jacuzzi & Wi-Fi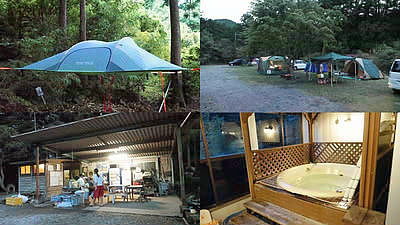 "Sengokudai Auto Camp SiteIs a unique tent that can be set up in the air with three trees as the fulcrumTent sailIt is one of the few campgrounds where you can experience. In addition to tent sails, you can enter the gorgeous Jacuzzi in the nature, and Wi-Fi is also in place. I tried to summarize the state of the actual facilities, the radio wave condition of each carrier, the way to go using not only cars but also public institutions and buses.

Chiba Kimitsu's river play Sengokudai Auto Campground - 【Senkaidai Auto Camping Area】
http://www.1059dai.com/

The address of the Sengokudai Auto Camp Site is "Kimitsu City Chiba 2245-16 Chiba Prefecture." It is about 3 hours by car from Tokyo, we get off the Kisarazu East IC in the central area and arrive at about 30 km.


Public institutions · To go by bus, JRAbe TenzuGet off at the station. After 15 o'clock, it will become unmanned, and those who settle up with IC cards will not be able to charge at the site, so let's have enough money. Also, a high-speed bus that operates Tokyo - Awa Kamogawa Station "AceyIt is OK even if you take the train to Awa Tenzu station of a station from Awa Kamogawa station.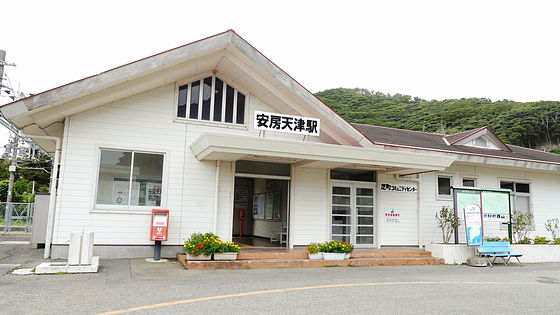 Take the Kiyosumi route of "Kamogawa City Community Bus" in front of the station. The end point "Oki Kiyousui" is the nearest to the Sengokudai Auto Campground, but because of the demand operation section, it is "30 minutes before departure"Kamogawa Nitto Bus"And have to make reservations to Oku Kiyomizu. The fare is 400 yen each way. If you are from Tokyo, it will take about 4 hours by train route and about 3 hours if you have a high speed bus route.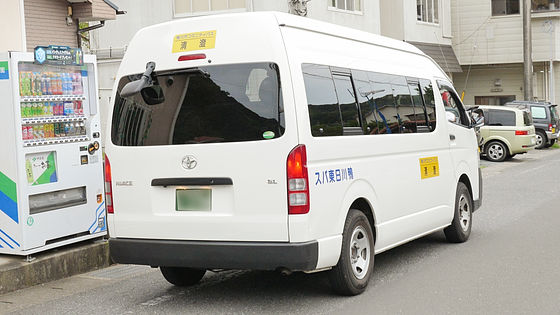 (PDF file)Kamogawa City Community Bus Kiyosumi Route
http://www.kamogawanitto.co.jp/kiyosumi-jikoku.pdf

There is a small shop in front of the station, and you can purchase it for cup noodles and snacks. There is no other grocery store, so it is better to buy food and drinks in advance.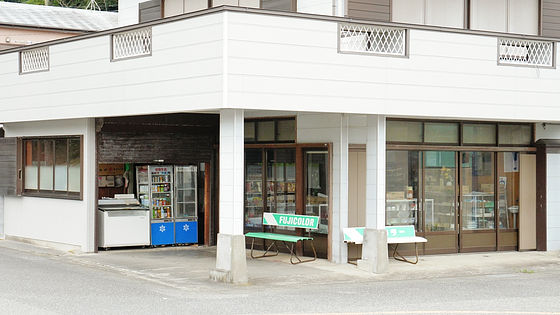 So when I ran about 40 minutes by bus, I arrived at Sengokudai Auto Camp Site.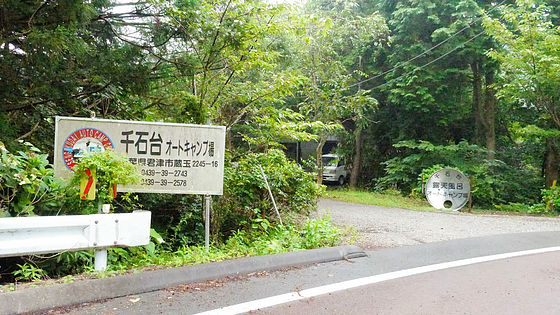 Even if you come by car, you should not miss seeing a silver sign on your left.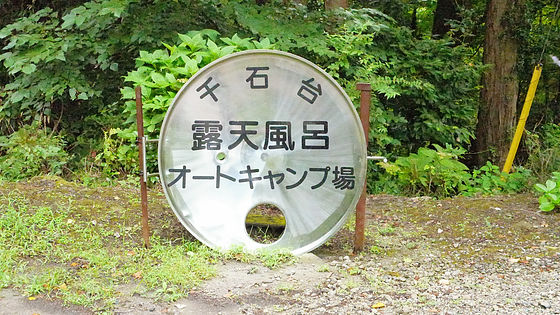 The place where I entered the campground is like this.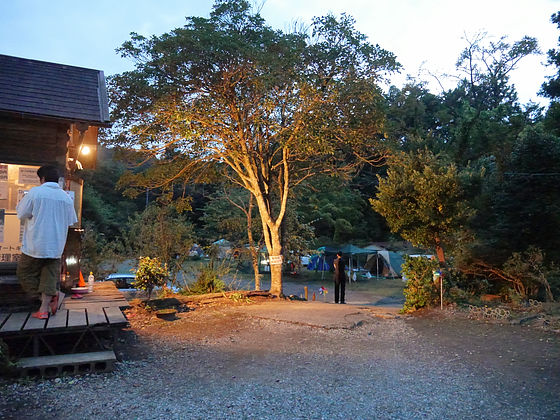 There is a management room at the entrance of the entrance where you can pay the fee here or consult it if you do not know it.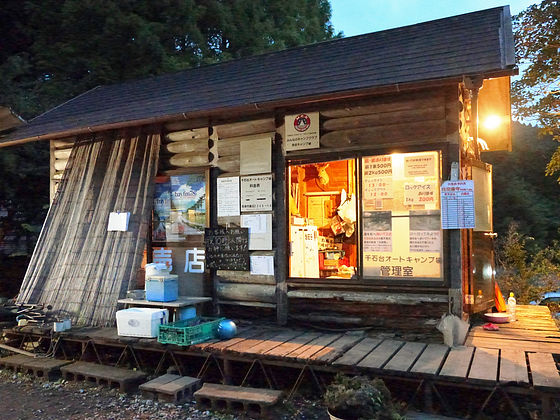 Check-in is from 13:00 and check-out is until 12:00. In the management room you can purchase it for firewood (1 bundle) 500 yen, charcoal (2 kg) 500 yen, lock ice (1 kg) 200 yen. It is also equipped with Wi-Fi, you can check your password here.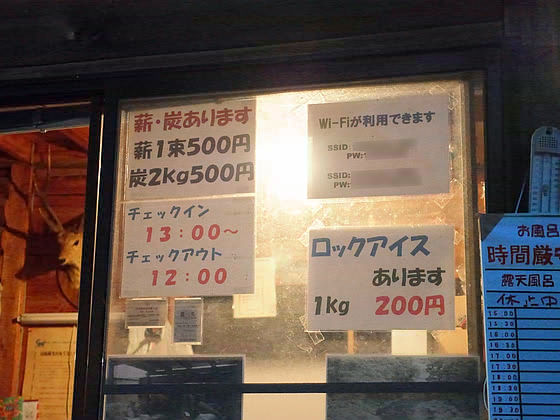 Besides, insect repellent spray etc. are sold variously. Furthermore, if you need something such as an electric kettle, you may be able to rent it if you consult.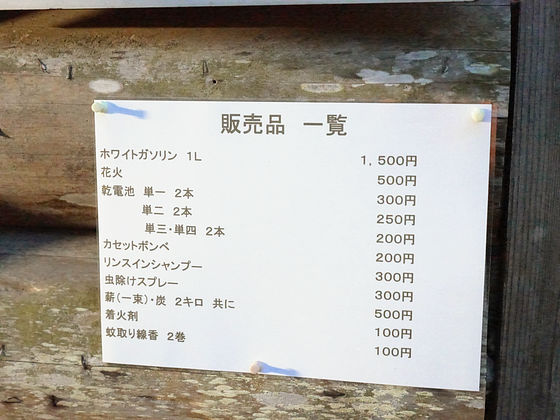 "Square site" where this is the main. There are nine sections in all, and the center is taken spread widely so that cars are easy to get in and out.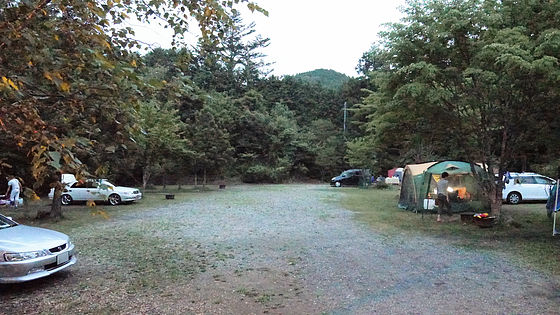 Camping scene is like this. BBQ and handheld fireworks are also OK.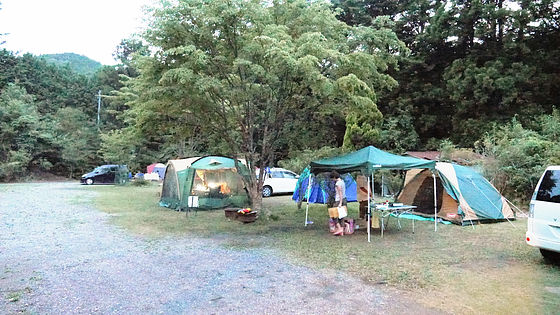 This is a "forest site" where trees grew thick, in total 8 sections.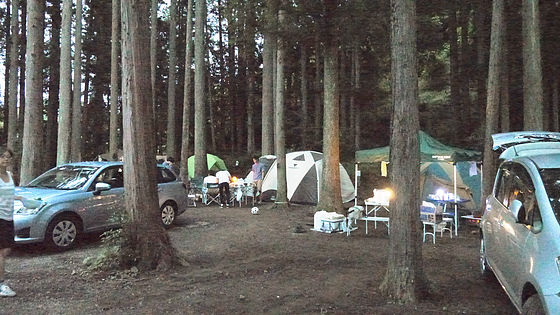 Because it keeps trees stretched out, it is possible to stay cool in the shade even in the summer. In addition, the "second site" of the 10 sections located 100 meters away only in the crowded season will be released.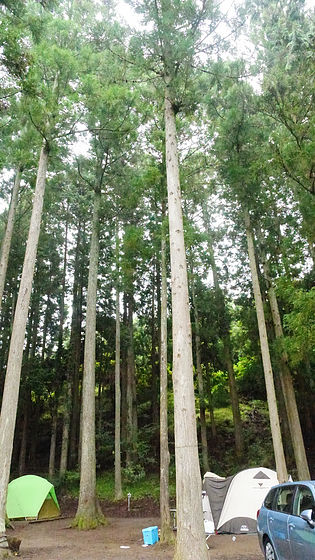 There is also a covered meal place, and even if it gets rained BBQ should be OK this way.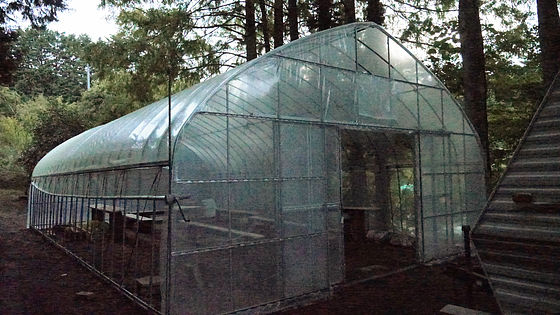 In the interior of the forest site, there was a section of tent sail.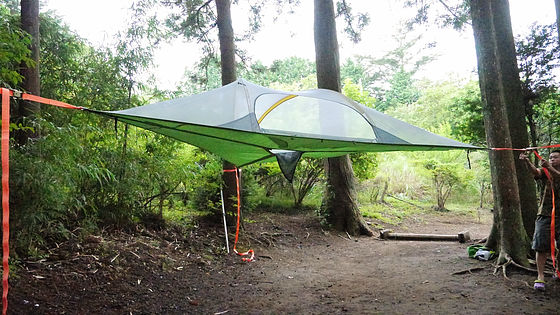 In addition, you can read how you actually used the tent sail from the following article.

I tried camping with a tent "tent sail" stretched in the air that balanced the hilarious feel of the hammock and the tenant's comfort - GIGAZINE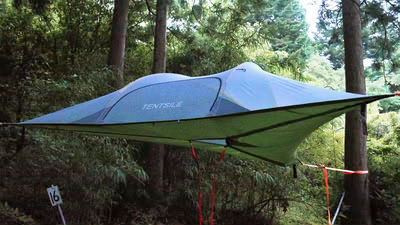 There are also "Bungalows" for 5 people · 8 people who can enjoy even without a tent.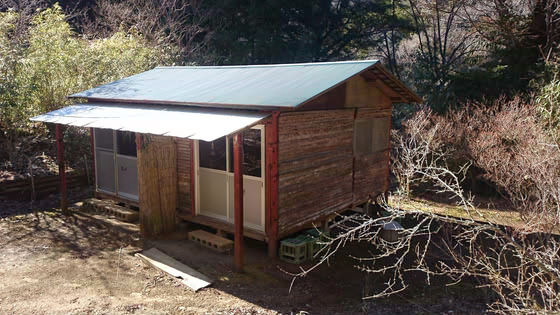 Because the inside is the minimum space required, it is said that it is a reasonable charge setting of less than 10,000 yen.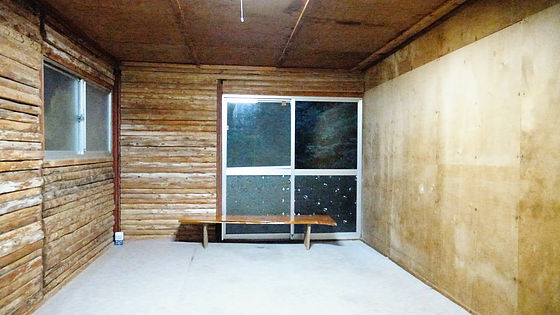 There is a "cooking place" next to the management room, you can wash in the water field, gather at the desk and wipe it. There is also a garbage dump. The owner of the Sengokudai auto campground is also a tomato farmer. Sometimes irregular shaped tomatoes are placed in the kitchen for free, so if you are lucky you may be able to eat fresh tomatoes for free.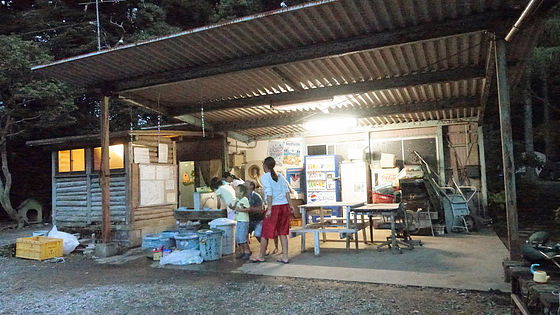 The washroom looks like this.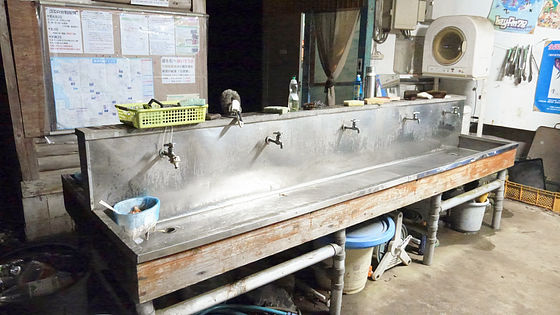 There is a vending machine and a refrigerator in the cooking area, cooperating with other users, but it is convenient to keep food materials and drinks in the refrigerator.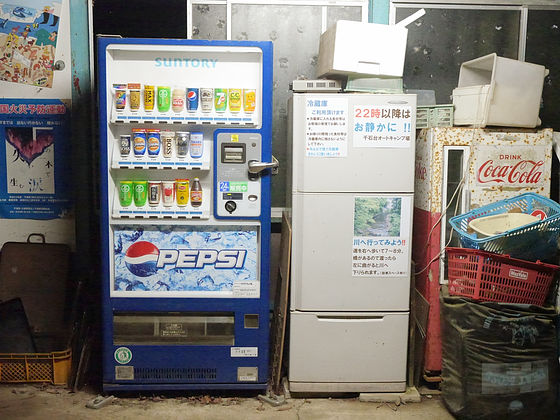 There is also a bath.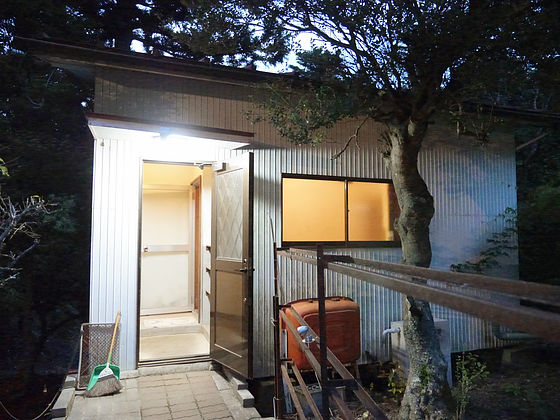 Looking inside, "Jacuzzi bath" has been installed and shower is on. It is possible to sweat slowly while inside the nature. Another place to have an open-air bath is luxurious.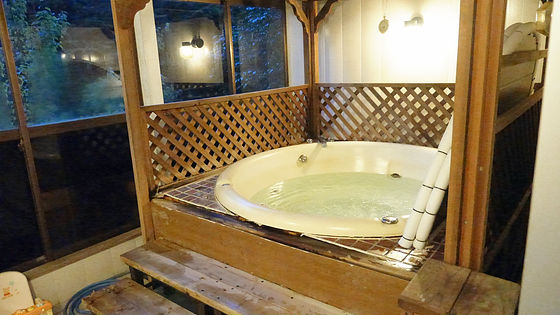 Power supply can be rented at 1000 yen. It will pull the reels to the camp site.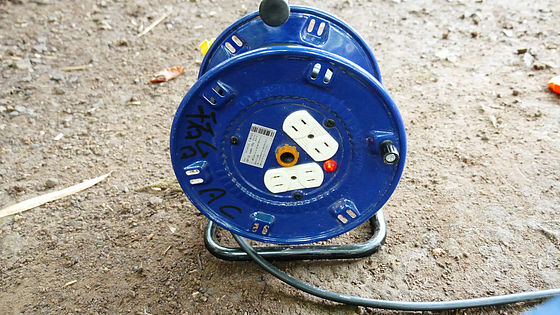 From the left, Softbank had three antennas, au was out of the service area, and Docomo was also three antennas. Please be careful as au people will not be able to call.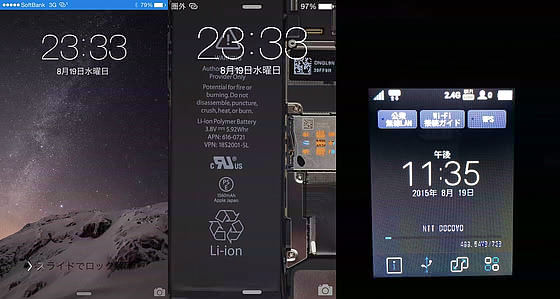 At the entrance there was also a watchdog at the camp site.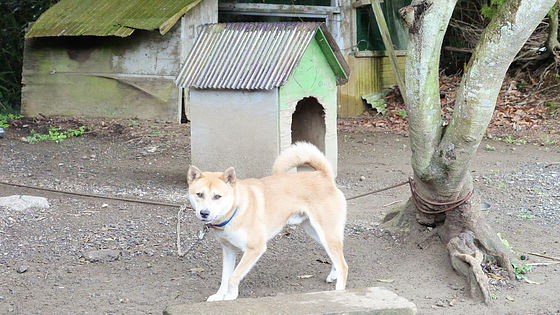 In addition, there are many places to enjoy in addition to camping around the Sengokudai auto campground. The one in the picture below is "Kameyama dam". Depending on the time, I could do an internal tour, I was going out sightseeing. Other points that can play in the river and hidden foliage sightsShichirigawa ValleyThere is also, so you can also enjoy the leaf hunting around November to December.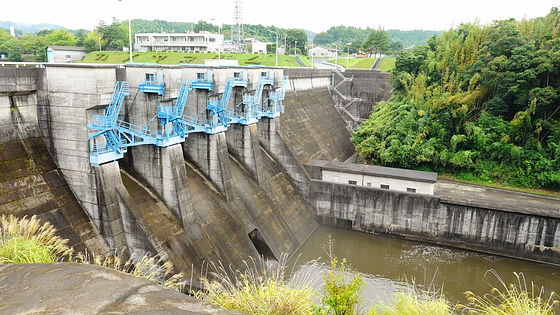 When returning from the Sengokudai Auto Campsite by a public institution, it is necessary to contact the Kamogawa City Community Bus and reserve a bus for time zones after 7:20 and 8:30. The charge of the Sengokudai auto campground is 5000 yen per night (auto season 6000 yen high season) per square block, auto camp of plaza site · 2nd site · forest site. Bungalows are for 7 people for 7 people (8000 yen for high season) for 5 people, 10,000 yen / night for 8 people (high season 11 thousand yen). Jacuzzi · open-air bath is 500 yen for adults and 300 yen for children for rental with time system. There are up to 3 power supplies in all, but you can rent at 1000 yen. We also rent a tent, and the rental price of a tent for 5 people is 3000 yen.

Price / Rule - 【Sengokudai Auto Campsite】