I tried a rich Pino "Aroma Coffee Aroma" that you can enjoy the surprisingly gorgeous scent using the finest coffee beans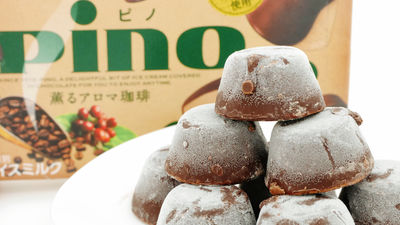 Mini ice size "Pino" to the size, the best coffee beans ·Colombia SupremoBy using, Ice can be easily purchased at supermarkets and convenience stores and it seems that you can taste the fragrant scent and bittersweetness that you can not imagine "Pinot scented aroma coffee"Appeared for a limited time. It was "Pinot that condensed the original taste of coffee beans into one grain", so I tried to eat what it actually tasted.

Pino smells aromatic aroma coffee | Pinot Morinaga Milk
http://www.pinoice.com/lineup/coffee.html

News Releases | Corporate Information | Morinaga Milk Industry Co., Ltd.
https://www.morinagamilk.co.jp/corporate/release/2015/0817_2589.html

This is "aroma coffee scented Pino".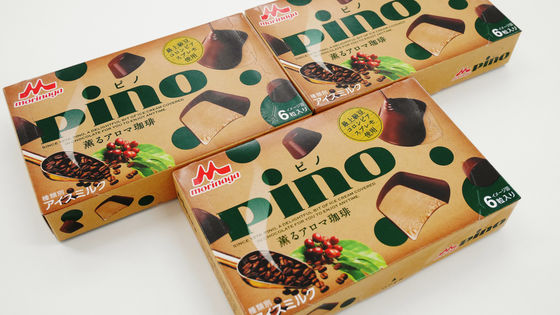 "A flavor of coffee beans spreading floral fragrance spreading 1 grain of condensed original taste", smooth and mouthfeeling semi-sweet chocolate for chocolate coating, ice uses the highest grade coffee bean / Colombian spray By doing so, I finished in a coffee ice with a good balance of acidity and bitterness.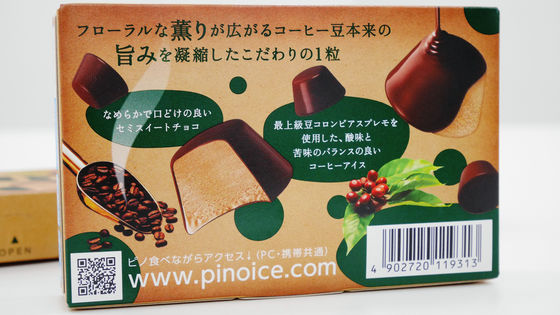 As a type of ice cream, it is classified as "ice milk" with milk solids content of 10.0% or more and milk fat content of 3.0% or more, and milk ingredients seem to be larger than I thought.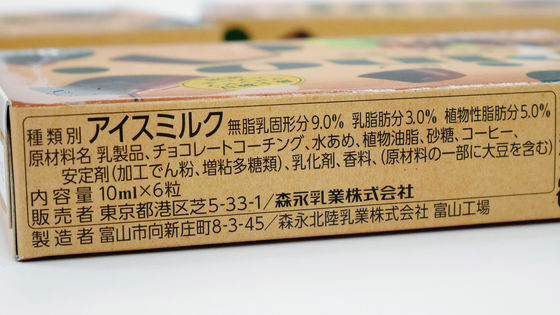 Allergens contained in raw materials are milk and soybeans.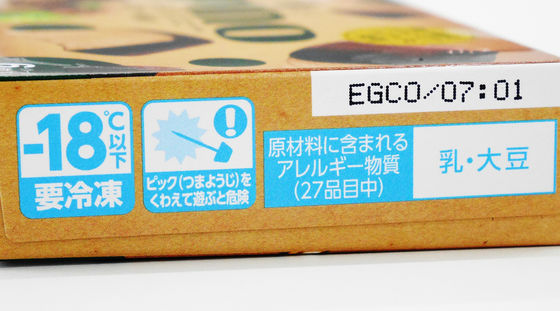 That's why I pakari at once. At the moment of opening, the gorgeous scent of coffee beans spreads around.



In the box there was a dedicated toothpick so that Pinot could be eaten without stinging his hands.



Taking only one grain and trying to cut it into two is like this. The chocolate coating is diluted, and the coffee ice in the middle shows that the cross section is melting away from the cut side.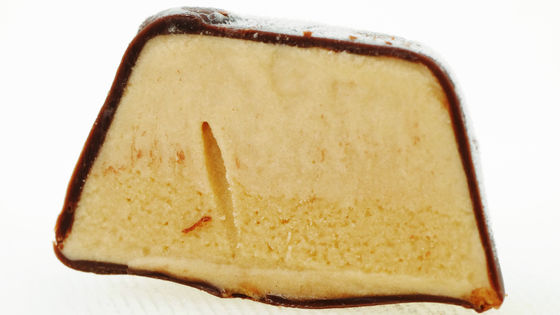 So when I try to eat it, the moment I include it in my mouth, the fragrance like how many times I enriched the ornate scent of the coffee beans that drifted when opening the box goes through my nose. The fragrance feels gentle sweetness and floralness, but there is no habit at all. Pino is a trial and error trial and error ice in the mouth, but also when "Pino flavoring aroma coffee" is also put in the mouth chocolate and coffee ice melts, the two are mixed and the coffee ice's rich aroma And sweetness of chocolate is added to bitter, you can enjoy the adult flavor. Also, since acidity and bitterness are not so strong, it seems to be enjoyable enough for people and children who do not like coffee.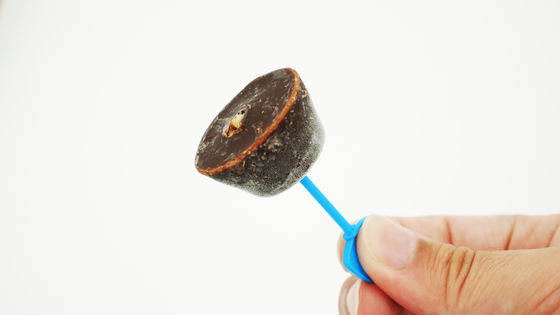 Anyway the fragrance is very good, even if you eat one grain you can soak in a very luxurious mood. On the contrary, if you eat continuously and intensely, you will get used to the scent of your heart, so you will feel like eating coffee ice just.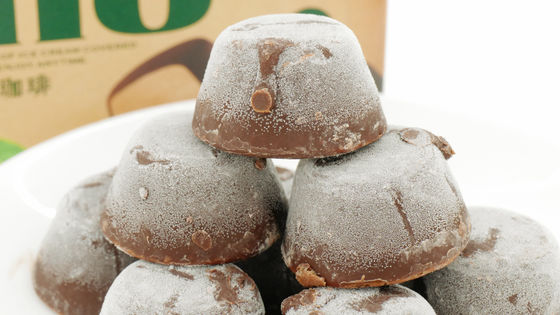 Also, because it was designed to melt quickly in your mouth, after a few minutes leaving it on the plate, the chocolate coating on the bottom of Pinot has stuck to the plate.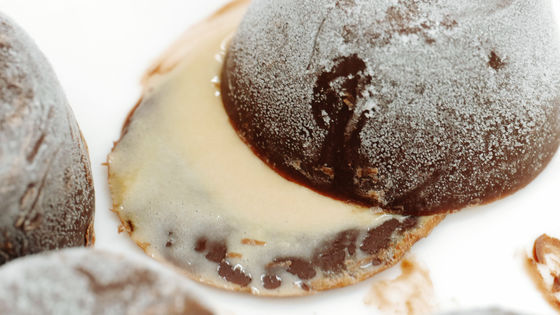 Ice in the middle is melting in the trot, but thanks to the chocolate coating I can eat ice without spilling.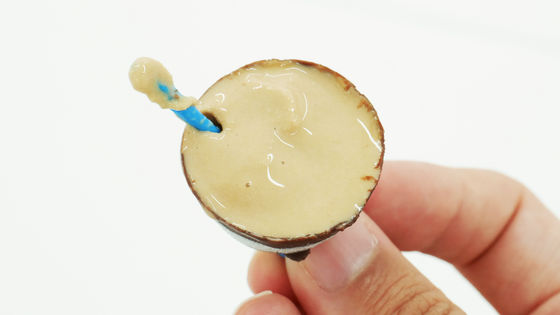 As you can taste the ornate coffee aroma and mellow and sweet ice at the same time, if you eat instead of a coffee break, sugar is supplemented to the brain and it may be good for a change of pace. In addition, 'Pinot smell aroma coffee' has been on sale for a limited time from August 24, 2015, suggested retail price is 130 yen per tax.