I actually enjoyed a cruise ship by riding on the newly built ferry "Ferry Osaka II" of the prestigious Oceanic Ferry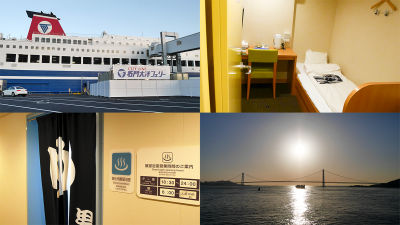 "We opened on September 16, 2015Shipbuilding of the prestigious ocean ferry "Ferry Osaka II""Is active as a ferry connecting Kansai to Kyushu. This time, I have experienced what kind of boat trip it will take when actually taking a flight from Shimogunji Port to Osaka Nanko.

Prestigious ocean ferry
http://www.cityline.co.jp/

Arrived at the ferry terminal of Shimoji Port. I will take a boat as it is, so I will wait in the lane dedicated to the car.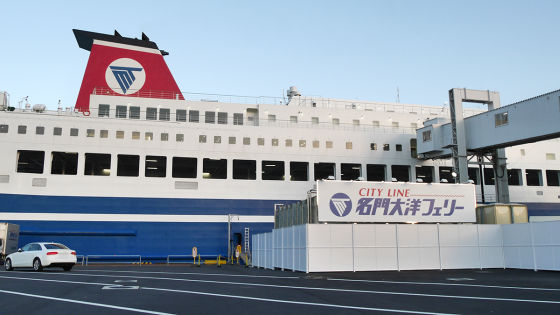 1 hour 30 minutes before departure, the ship of ordinary customers has not started yet. A dedicated trailer such as cargo carried many loads of carriage.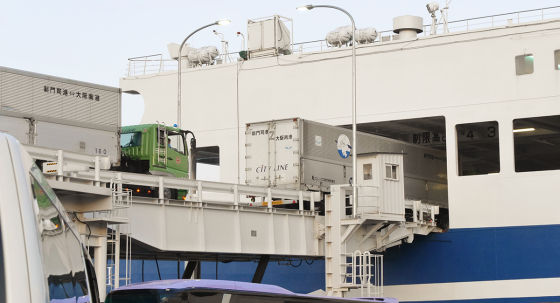 The boarding procedure is completed simply by loading the QR code in the "booking confirmation letter" printed out when making a reservation via the Internet to the terminal that the information desk has. Furthermore, as the information desk will come to the car, you do not have to go down the car and go to the terminal.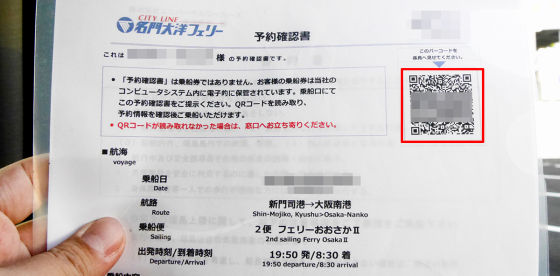 50 minutes before departure, ordinary customers' entrance began. Place the car on the car deck and head towards the lobby with the information desk.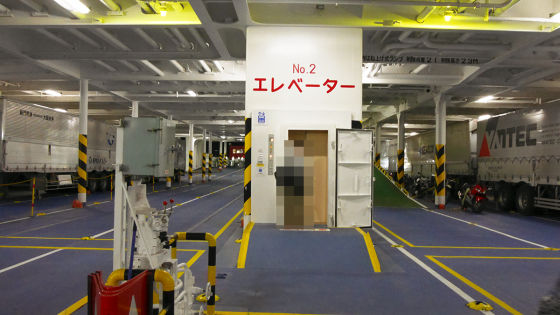 Passengers arrive from one to the next.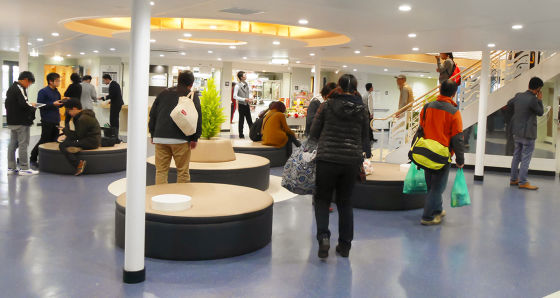 I got to the information office, presented a reservation confirmation note and received the key.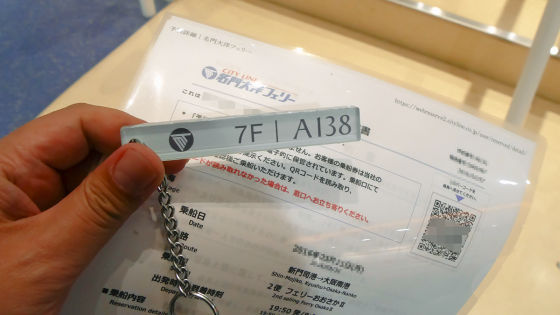 A lot of different rooms are prepared onboard. Since it was a new ship, it smelled like a newly built house.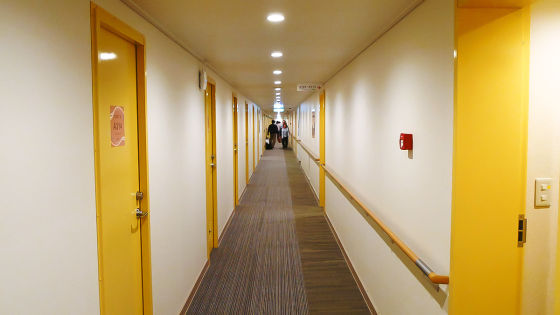 I arrived at the room I reserved. The door is made of strong steel and it needs a little force to open the door.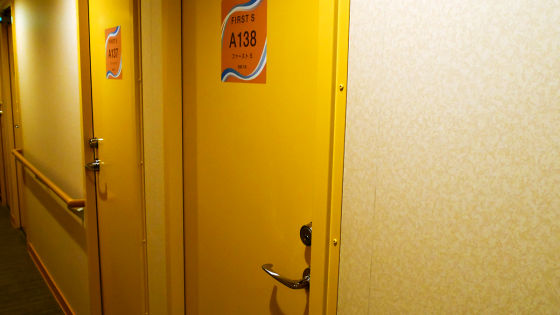 It is a single room "First S". Yukata is put on the bed.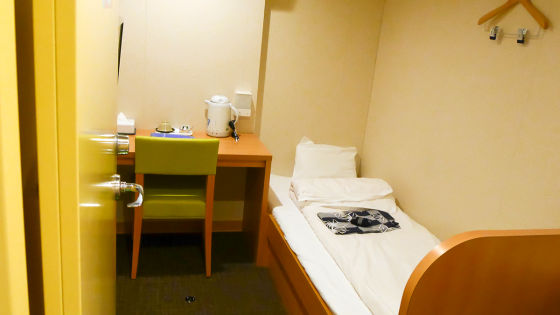 A towel, a toothbrush and a detergent for hand washing are also prepared in the washbasin space on the foot side of the bed as soon as it enters. There was a garbage bin under the sink.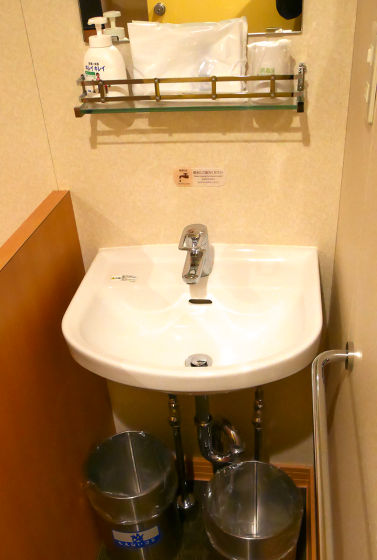 There is also air conditioning. Since it is a private room it can be set to your comfortable temperature.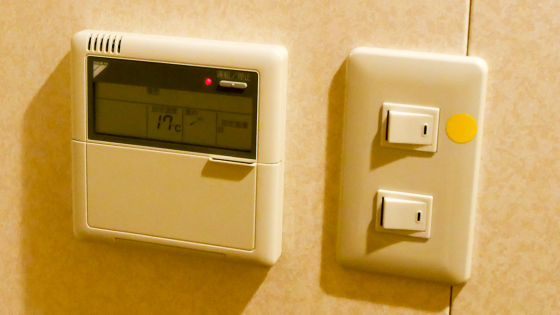 The desk also has plenty of space and outlets are also available so you can spend lots of work while connecting laptops.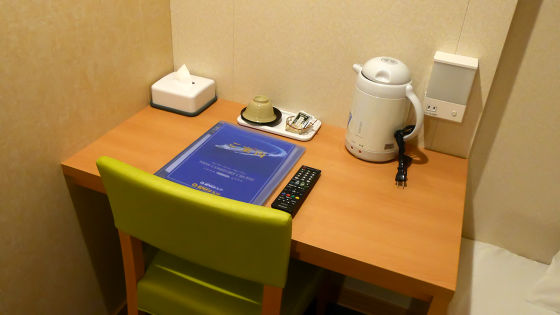 I also dedicated wall-mounted TV for myself. You can see your favorite channels.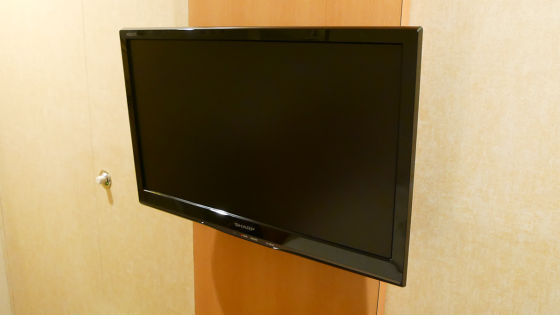 When I turned on the TV and looked at the channel list, I saw the original channel "ship navigation display", so if I choose it ...



"Current position / speed / expected arrival time" is displayed. Update it in real time just like car navigation.



At 19:50, it was time to sail. A large hull slowly moves away from the quay.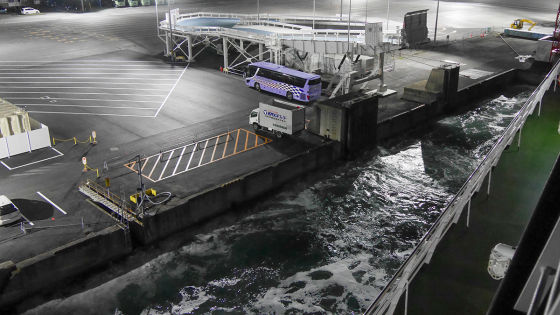 I could not communicate soon after I left sailing. Free Wi-Fi is ready and can be easily connected, but can not communicate when the ship itself is out of range. Free Wi-Fi seemed to be a specification "It functions as a repeater that will deliver radio waves even when you can catch the radio waves outside."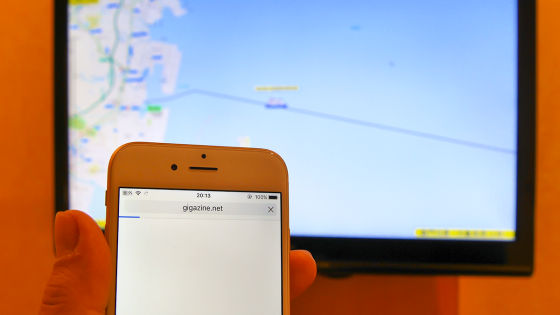 At 20:30, I came to a view restaurant to have dinner.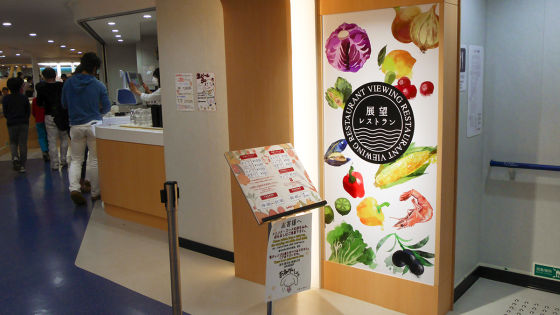 Both dinner and breakfast are in a buffet style, and when you buy a ticket with a set it will be 2100 yen (tax included).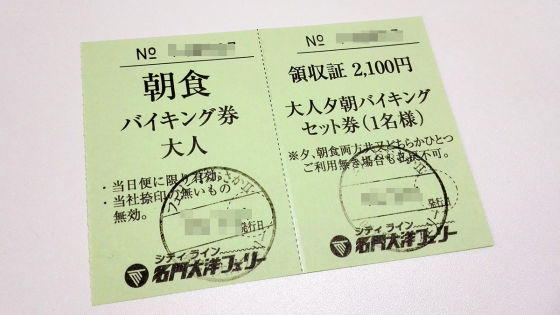 Cooking can be freshly cooked on board. Especially deep-fried food was delicious with crispy clothes, and you can eat raw fish such as tuna and bonito as well as all you can eat, and very satisfactory dishes were prepared.



Apart from restaurants, you can purchase food at vending machines and shops.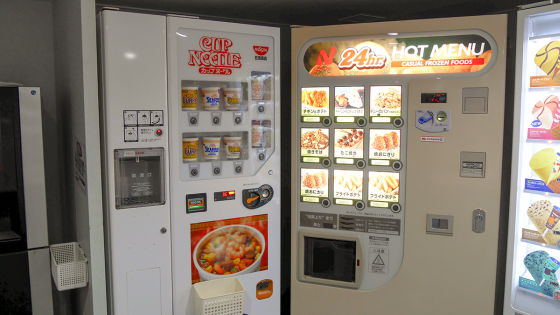 Live started in the lobby.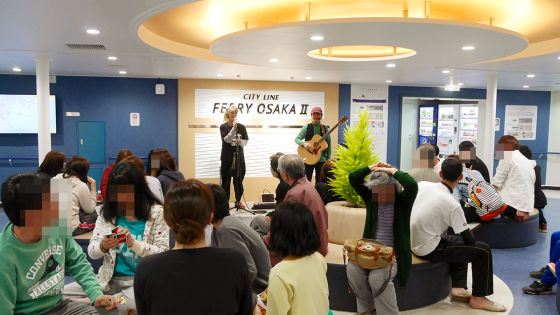 Because there is a bathroom for observation, you can slowly go into a bathtub and heal tiredness.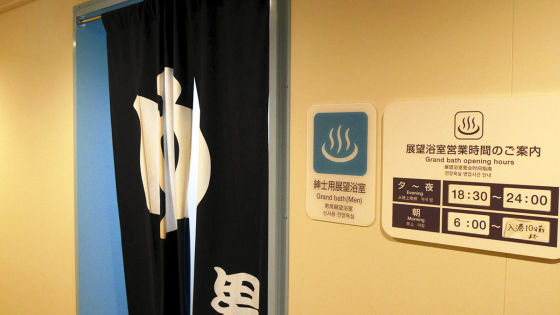 I will go up from the bath and only sleep afterwards. Since I want to see three big bridges connecting Honshu and Shikoku passing this time, I decided to sleep by setting a timer 5 minutes before the expected passing time. 1:20 in the morning,Kurushima Kaikyo BridgeIt is time to go through, and when you go to the observation deck you succeeded to look at the bridge passing as planned.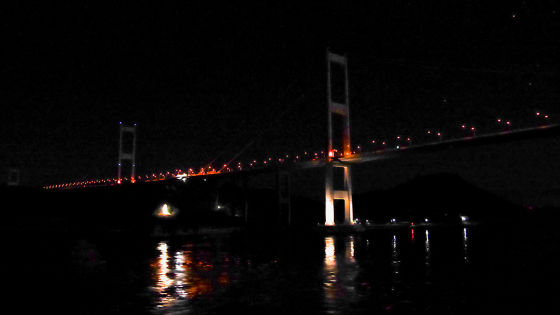 About 3:38 AM,Seto Ohashi BridgeIt passed.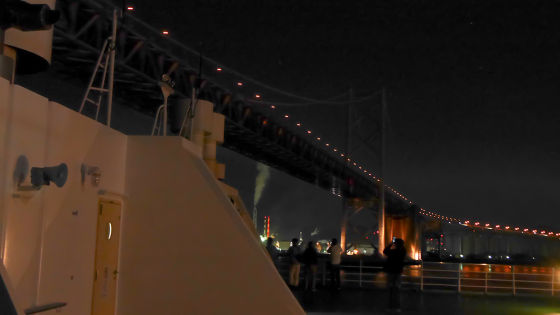 About 6:20 am,Akashi Kaikyo BridgeI came close to.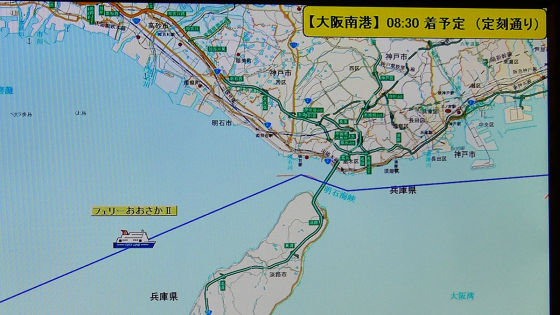 When you go to the observation deck, you can see the Akashi Kaikyo Bridge with the morning glow behind you, the ship floating in the Seto Inland Sea, etc., spectacular views are spreading.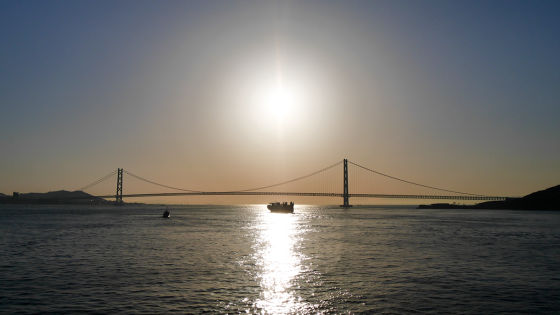 A big bridge gradually approached.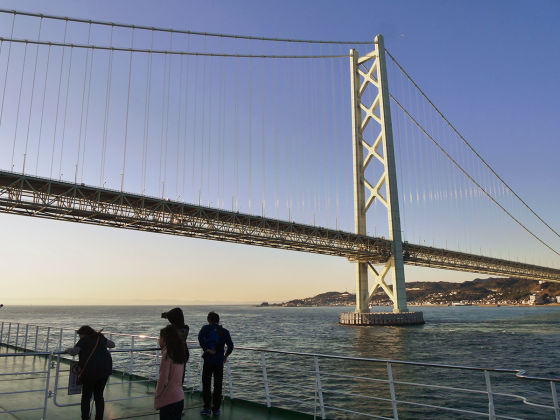 It is overwhelmed by Akashi Kaikyo Ohashi Bridge, seen from directly below, big bridge girder.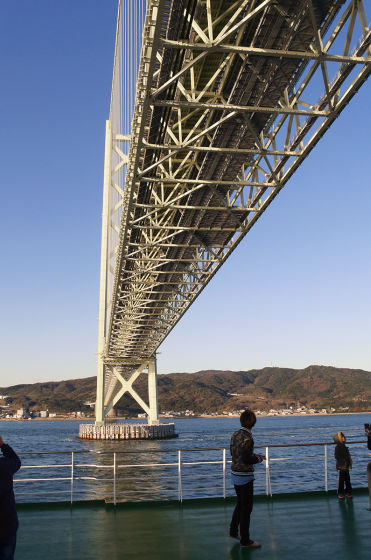 After passing the Akashi Kaikyo Bridge, seeing the sea slowly eat breakfast buffet and get yourself up.



The destination "Osaka Nanko" has finally approached. It is scheduled to arrive at 8:30 on time.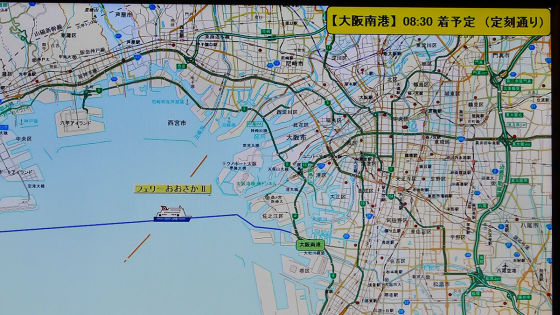 I entered the harbor.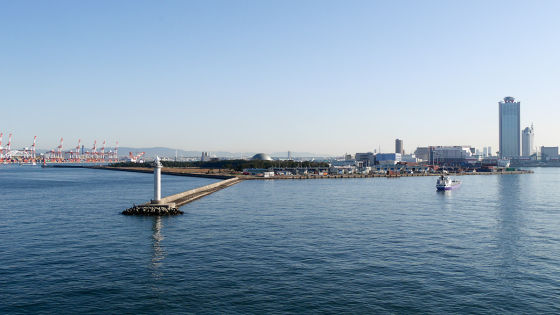 The ship slowly moves to the pier.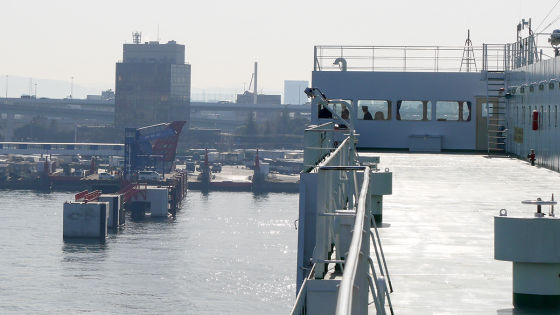 Passengers preparing for getting down gathered in the lobby.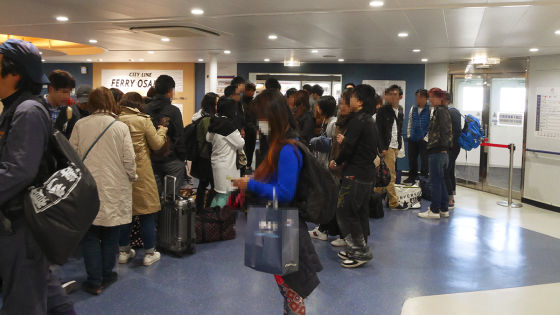 In the case of a car, if you go down the ship as it is after arrival, you do not need to do okay, procedures, etc. You can head to your destination immediately.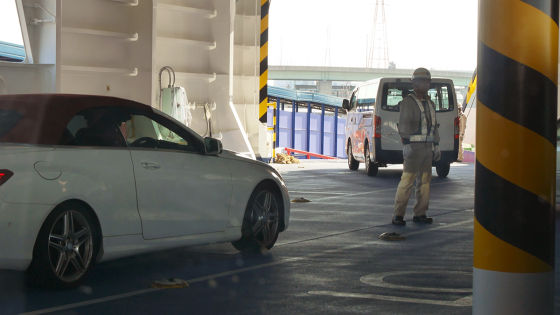 This time it was a charge of "11,790 yen (including tax)" with 1 adult, 1 car (car length less than 4 m) and single first S "plan. Rates are divided slightly by car type, room to stay, season and day of the week, so there are some around. When traveling by car to Kansai - Shimonoseki, it is easy to think that ferry is expensive compared to high-speed fee and gasoline cost alone, but "I can sleep while traveling and move in a state that I got tired after arriving. There is also no worry about the accident in the hotel "If you add hotel tax and peace of mind, it may be felt that the plan to utilize ferry rather than cheap.