Uzi Kinzaki "Uji Shinobu" in the summer limited edition of a long-established teahouse established for 250 years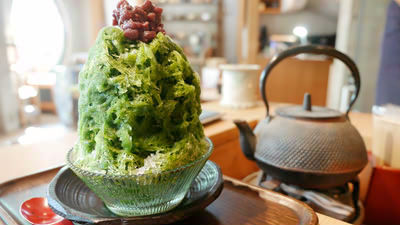 A long-established teahouse in Kyoto · Uji, which provides Uji tea with a high standard of high grade for more than 250 years since the first year of Tianming (1781)Akamon chaya"is. In such a red gate tea shop, Uzi Kinzoku in the main place using traditional tea leaves for the summer only "Shinobu UjiBecause it is said that we are offering, we went to eat actually what kind of dessert shaved ice made by a well-established teahouse is.

Akamon chaya
http://www.akamon-chaya.com/index.html

Akamonchaya (Uji) - Uji / Japanese tea specialty store [Eating log]
http://tabelog.com/kyoto/A2607/A260701/26002503/

The address of Akamonchaya is "Uji City Uji Rinka 21 Kyoto Prefecture." It is 6 or 7 minutes on foot from Uji Station on Keihan Line.


Arrived at Keihan Uji Station.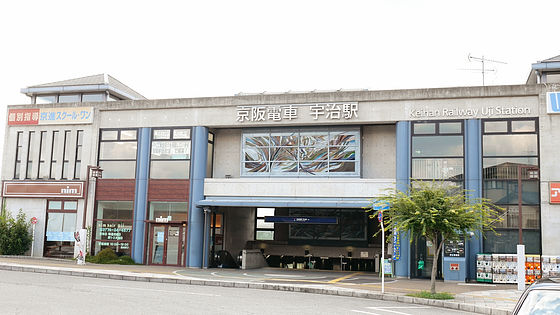 I will aim at Akamonchaya across Uji Bridge.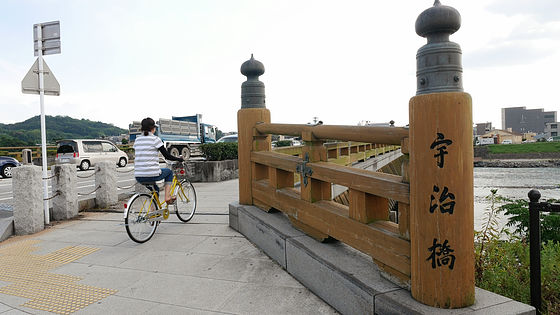 If you find the entrance of World Heritage Byoryo - in, I will go through the approach.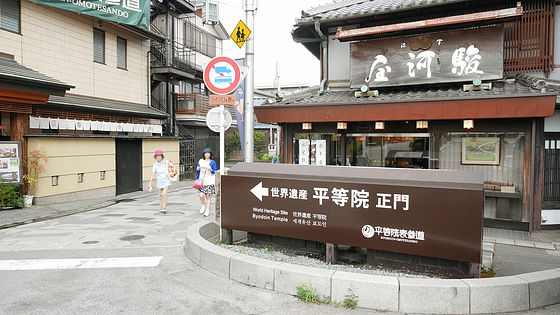 Akamonchaya was discovered near Byodo-in Temple. It is a storefront fitted with the surrounding landscape.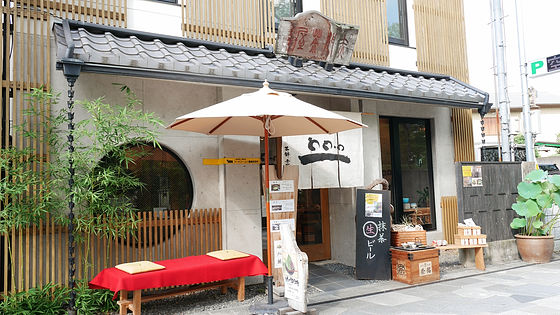 In front of the shop there was a poster stating "Uji in genuine time".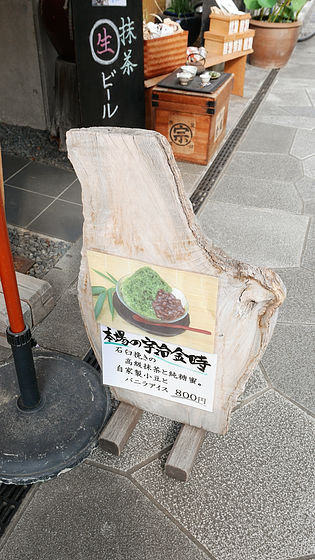 "Matcha draft beer" also.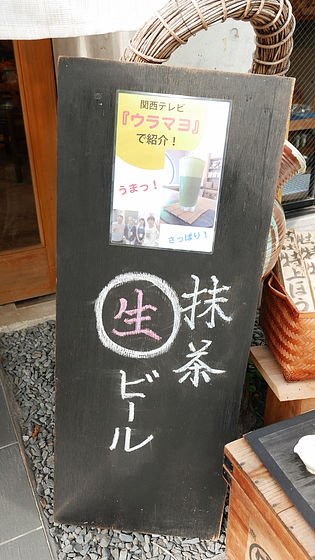 So we will enter the shop and arrive at the seat. A teapot was placed in the seating like a tea house, and there was a smell like Hajime in the store.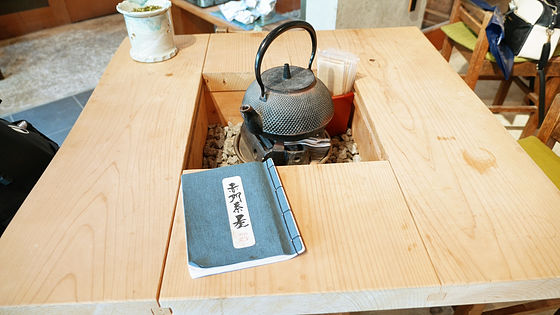 Looking at the menu that feels like a tea dumpling set (1,300 yen including tax) that can enjoy the finest Gyokuro and dumplings ... ...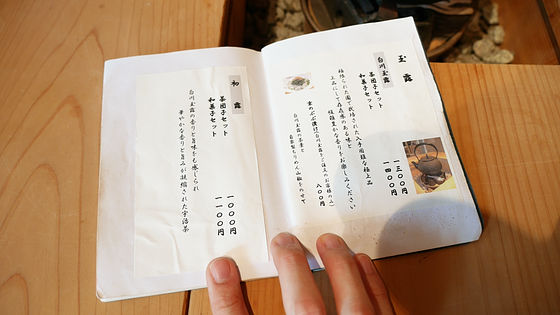 I found "Uji Shinobu" (800 yen including tax) for your use. Kyoto of the day was a hot summer exceeding 35 degrees, so I ordered a cold shaved ice without hesitation.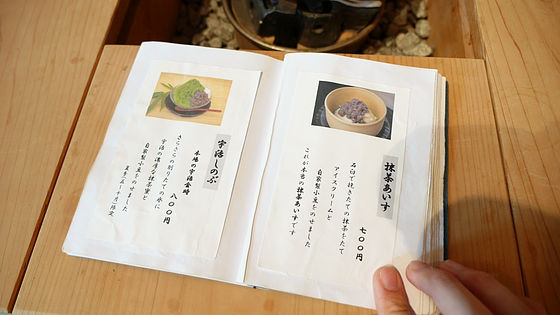 While waiting, Icegrass tea was offered at the service. It's a green tea that uses the same tea leaf that you sell as a souvenir and you feel like you were reborn with elegant astringent and gentle coldness.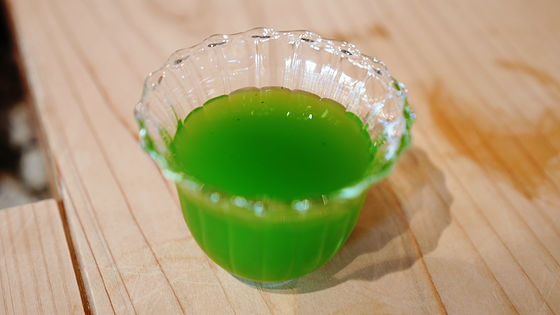 Making inside the shop is a modern atmosphere like the founding of 250 years of history and contemporary design.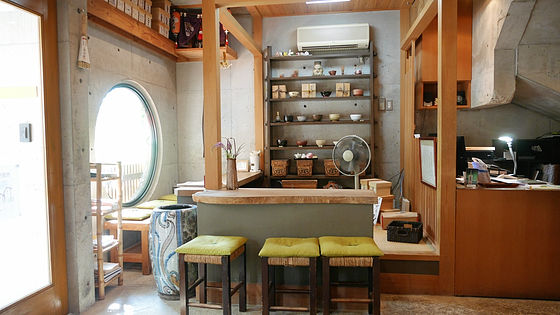 Possible teaware and tea leaves are also listed.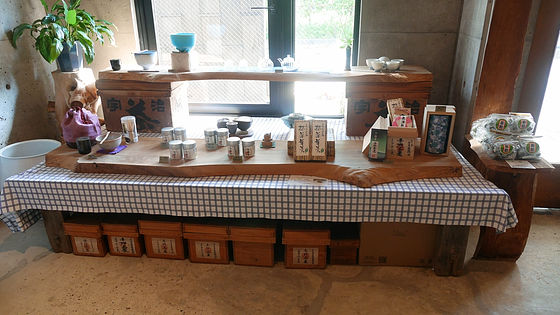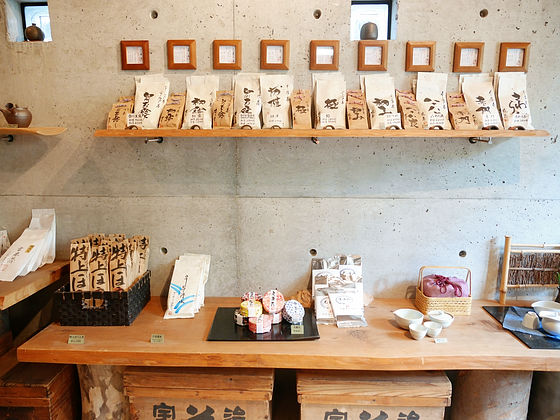 Ujin Shinobu arrives while looking around the shop.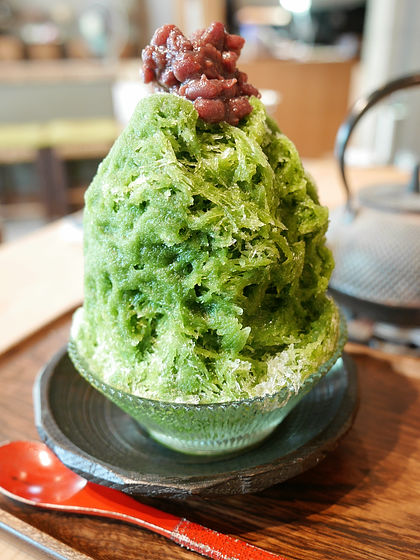 Kimono (azuki beans) is fat at the top.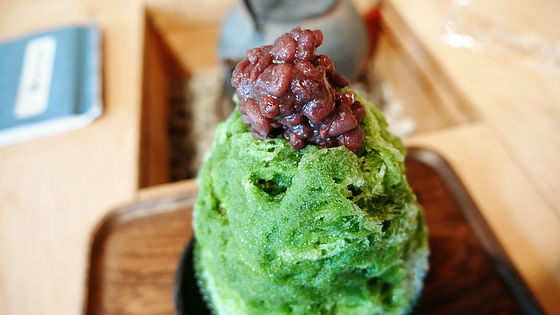 Ice is like this, plenty of Matcha syrup is taking shape.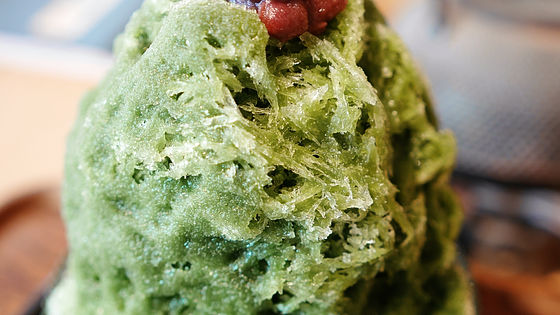 Compared with iPhone 5s, you can see that it is quite huge shaved ice.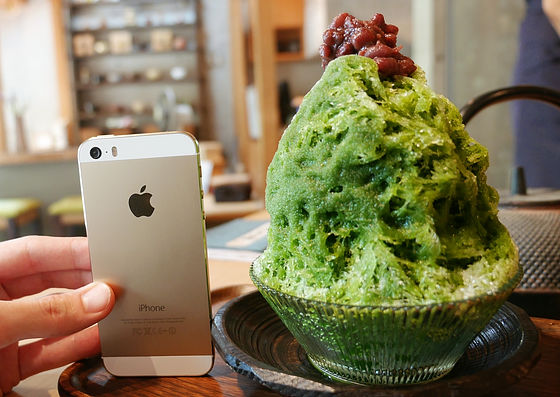 Ice ice at once. The first thing I feel is the aroma of the familiar scent of Uji tea leaves. Recently the number of sweets using green tea or green tea has increased, so you can eat authentic ones as it is, but the scent of Uji Shinobu, "Uji genuine time in the field" is clearly different. There was a bit of bitterness in the sweetness, ice had mixed mouth feeling a sharp texture, a part that disappeared fluently on the tongue and mixed with texture.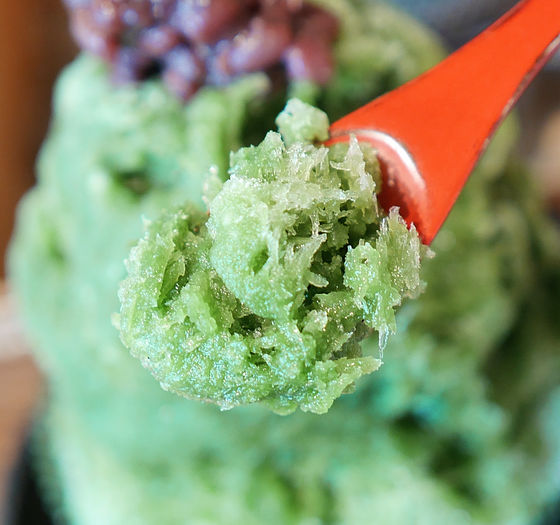 Matcha syrup is moderately sweet so you can eat it even on a hot summer day, but you can enjoy a thick sweetness when you eat it with a cup of gold.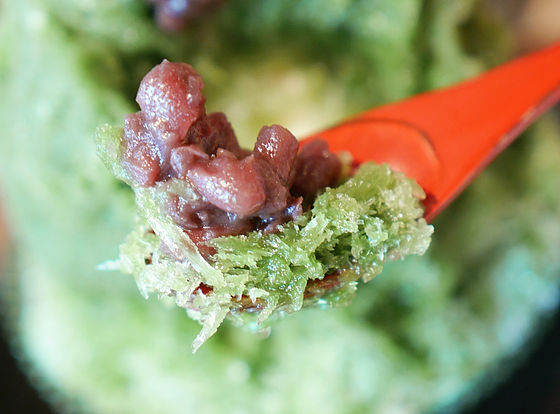 As I was eating up, the white part was exposed from the inside.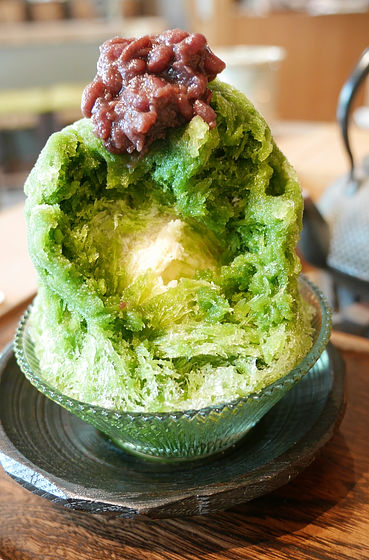 The white part is ice cream and it fits well with the flavor of Uji mecha. In addition, as ice is more likely to occur "mudslides", it is necessary to pay attention so that ice will not flow out of the dish.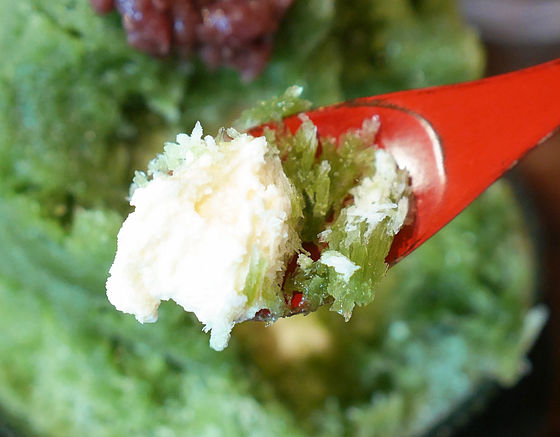 Although it seems to fit even if white balls are included, it is shiny ice that makes you feel full of Uji tea flavor because it is simple.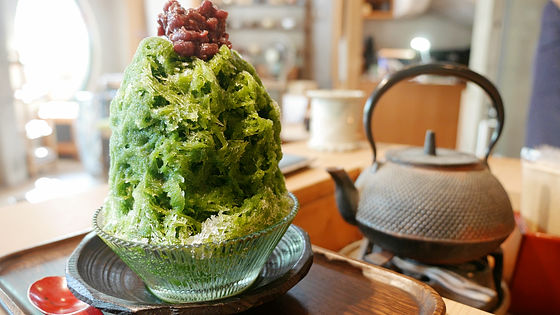 If you are not crowded, while eating, the shop owner of Akamonchaya will explain about Uji and Uji tea you use in detail. On August 8 (Saturday) - 9 (Sun), Obake gathered in Uza with a special makeup gatheredAo Oka Hikari Kaido RoadIt is said that the event is scheduled to be held, so it may be better to call it a shaved ice after a test of liver. Akamonchaya is closed every Thursday, business hours are from 10 to 18 o'clock. There are other non-regular holidays, so it is safe for those who care about who to worry about beforehand.