I have eaten the shaved ice of "Akumi cold store Kanzaki main store" that can have a three-hour queue under the hot summer sun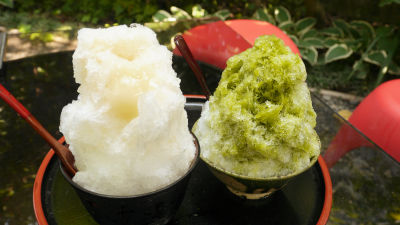 Speaking of shaved ice in the summer is a classic food in the classic, but in the summer burning summer to eat such shaved ice, a shop where a very long queue can be found is located in Minano Town, SaitamaAkemi Chilling Kanazaki Main Store"is. It is a shop operated by the natural ice storehouse, the evaluation site of the eating and drinking establishment Even in the eating log, it has received a high evaluation of 3.72 as of August 15, and since it is a shop where long queues can be done in the summer, shops to eat shaved ice I went to.

Nagaoka / Akemi chilling
http://rose.zero.ad.jp/vodka/

Arrived at the nearest Nagae station. The shop is located 300 meters from the station.



When heading by train from within Tokyo,Chichibu RailwayWhen I buy a free ticket to Chichibu way abroad, it 's otoku. By the way it is used for designing this ticketNodame CantabileThe author, Ms. Tomoko Ninonomiya is from Minna no machi with Akemi chill.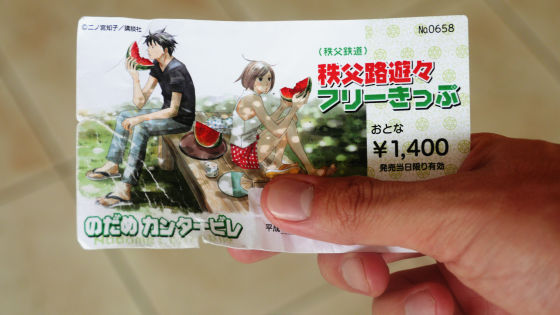 When you leave the station, cross the track on the right.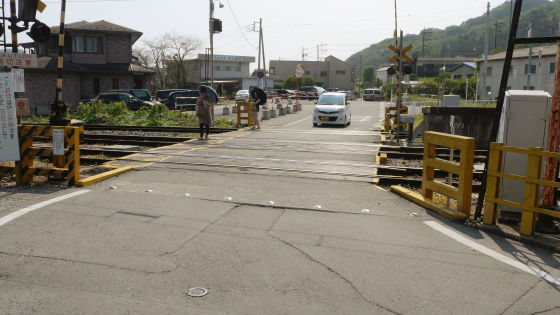 Akumi cold store Kanzaki main store is as busy as people gather in the busy season, so nearby people open parking lot. The parking lot near the shop is filled with cars, and many other prefecture numbers such as Yokohama, Sodegaura in Chiba and Nerima are also seen.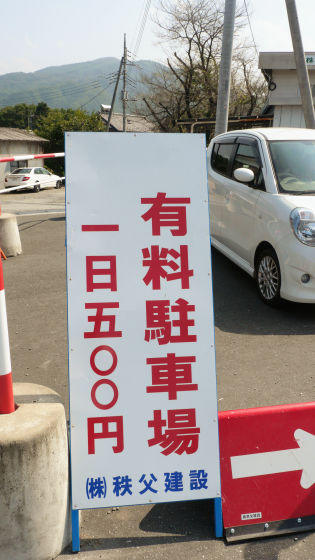 After entering the main street for a while ... ...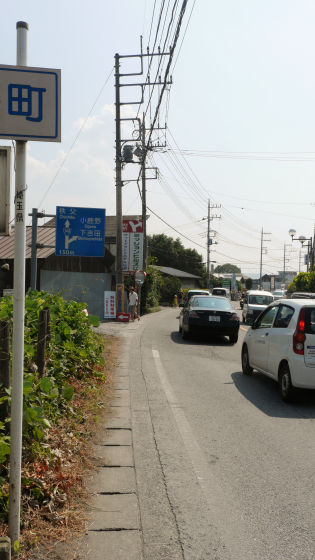 I found a signboard of Akumi Chill.



Despite having arrived at the store at the opening time, it is a matrix that is invisible ahead. It is said that the busy season has opened shops from early hours.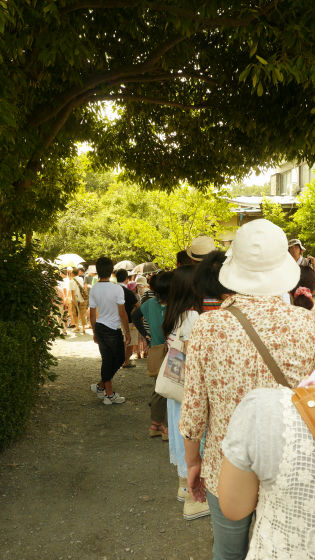 You can check how many customers were gathered at Akumi cold Kanzaki main store from the following movie.

A window of cold storage at Kanzaki main store - YouTube


There are also security guards and I am calling on people to take water regularly.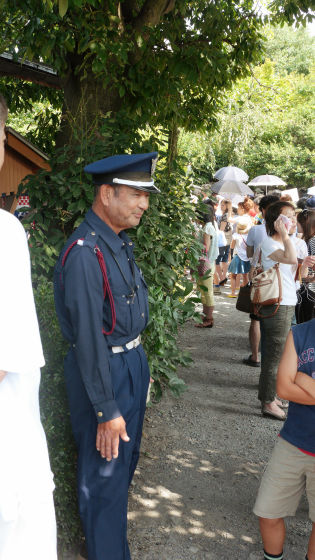 For a while, the process branches to a matrix for take-out and a matrix for people to eat in the shop. It was explanation that it was waiting for two hours by takeout on that day and waiting for 3 hours in the store.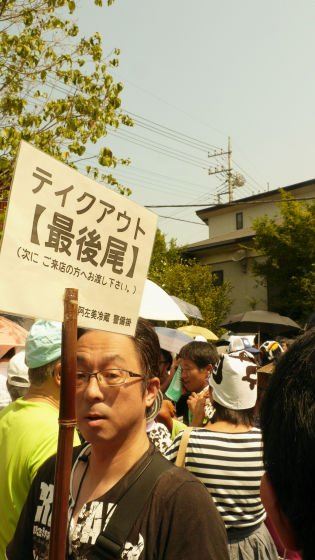 The takeaway place after queuing is like this.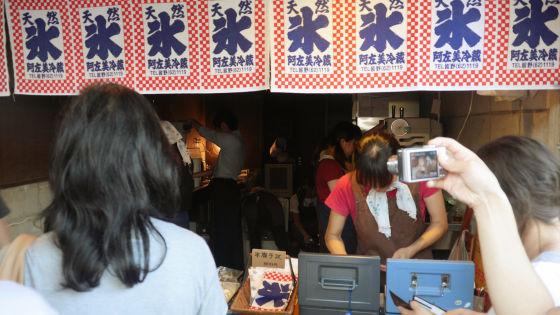 A clerk who keeps cutting ice without breaks in the back.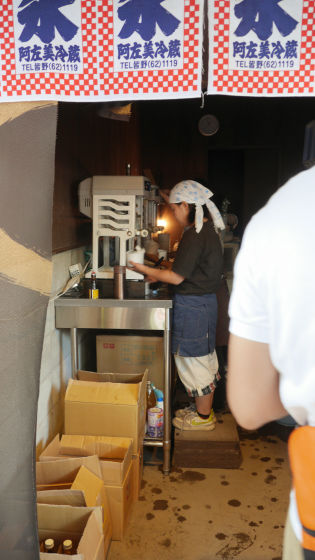 The takeout menu looks something like this. By the way, menu is different for take-out and shaved ice to eat in the store.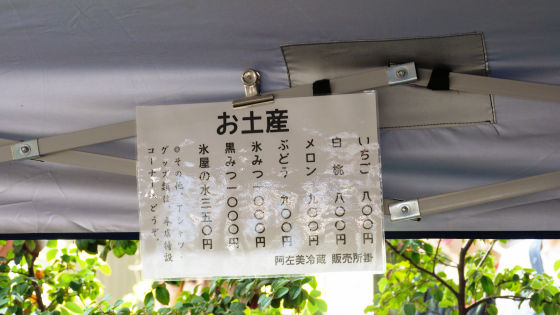 A system in which a customer syrups on self with shaving ice that does not take anything. It seems possible to apply some syrup.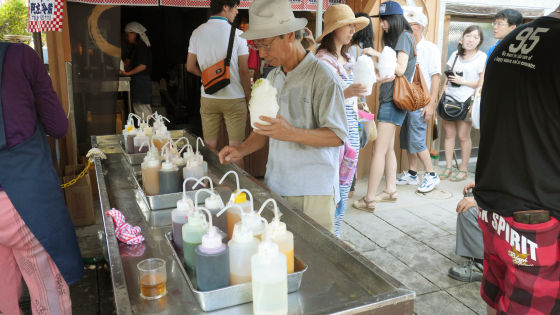 I am in line with a row for eating inside the shop, not take-out, as this is impeccable this time. As shown in the picture, strong direct sunlight shines depending on places where you are lining up, so parasol and water are essential.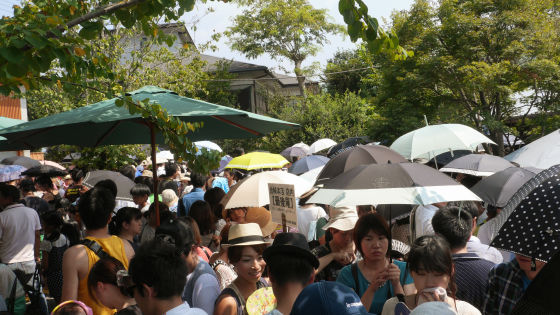 While lining up, ambulances came running and customers with heat stroke were being brought to the hospital. An elderly woman lining up in the row said "I'm laughing that I have to supply hydration to eat ice," but it is a sarcastic story that becoming a heat stroke to eat ice.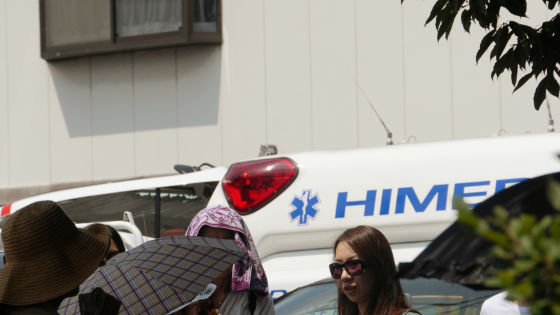 When I was lined up, the menu table came by hand from the previous customer.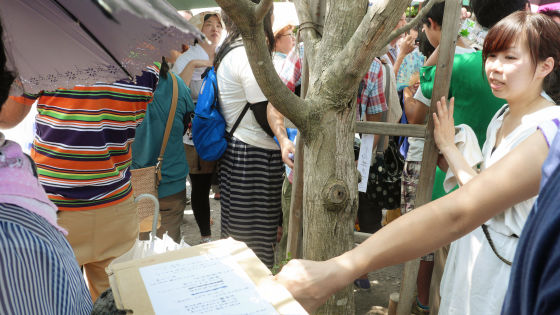 The menu in the store is like this. Depending on the menu, it is cheaper to eat inside the store somehow.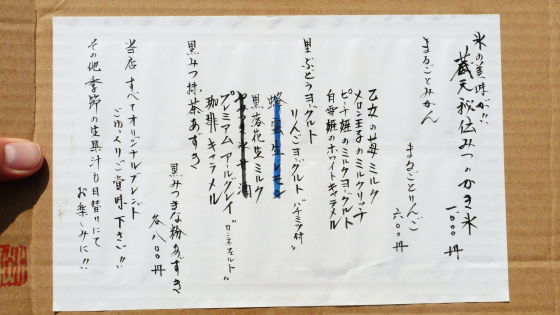 Approaching the store, finally in a place not exposed to direct sunlight. There is a river nearby, occasionally a cool wind blows through, but it is still a kind of hot weather. While looking at photo books of deep-sea fishes among people lined up in the queue, they discovered the fiercer who lined up in the queue while cooling down (!?).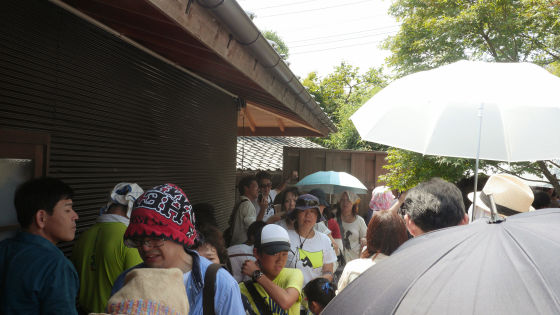 Before entering the shop clerk arrives and takes orders. A mechanism to pass an order sheet when entering the shop.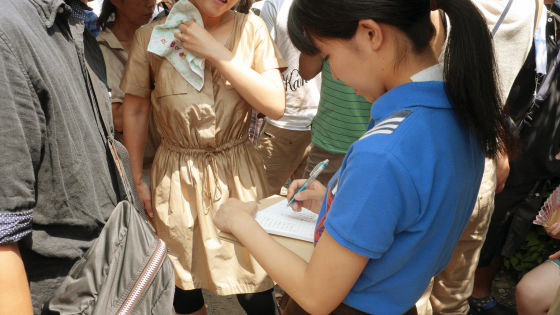 Go through the queue and go to the store. Three hours to arrive so far ... seems to be very crowded during GW · summer vacation period.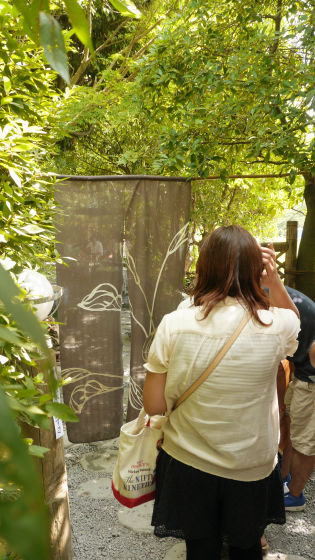 Outside the store is a signboard written "Wakayama Cafe Asami".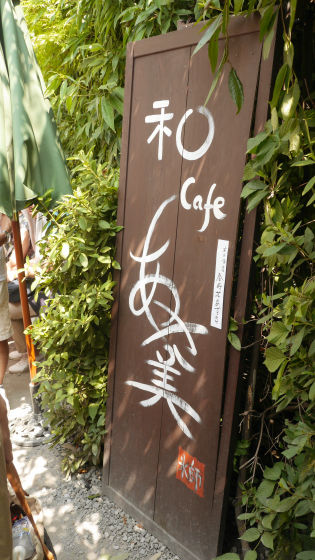 When called by a clerk, I went to the store.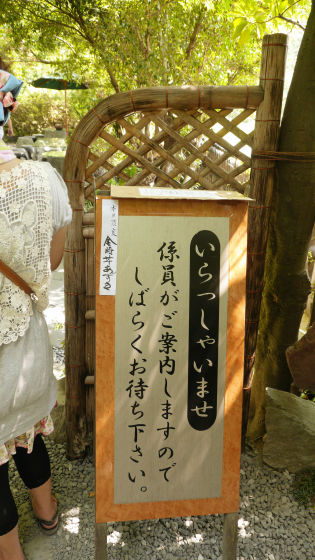 When you pass through goodwill, a little Japanese style garden is spreading.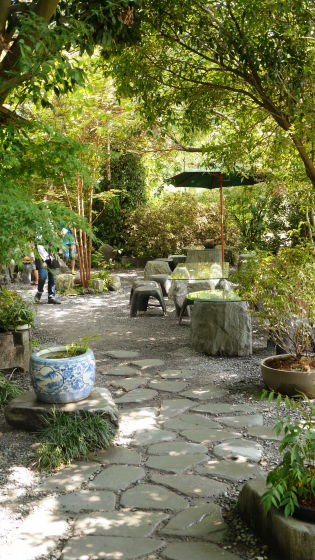 I found an old-fashioned billboard written as "Ice-free".



There is also a souvenir corner in the shop, T - shirts and original syrup etc are also sold.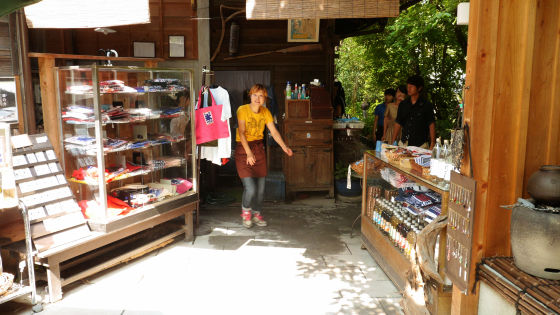 As it is busy season, there seems to be quite a lot of clerks.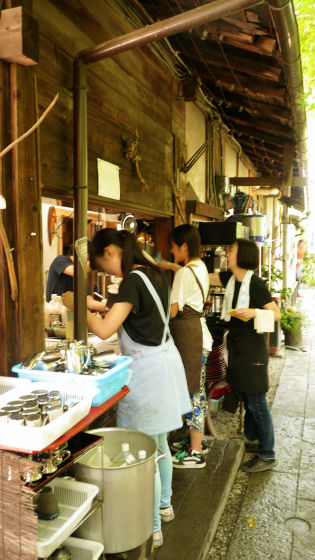 Go through the path and go back to the back.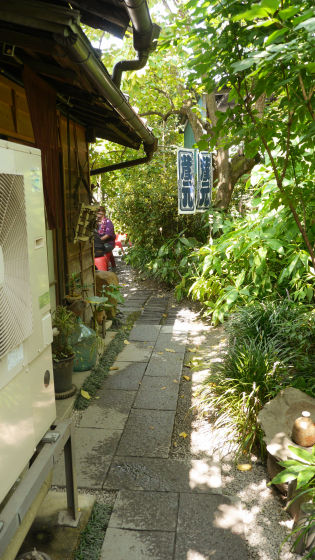 This time it was introduced to the audience seats in the backyard. Many seats are shaded, smell of mosquito coils is drifting.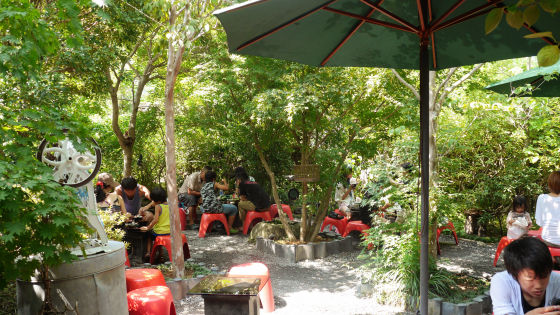 The garden is decorated with old ice-cream machines.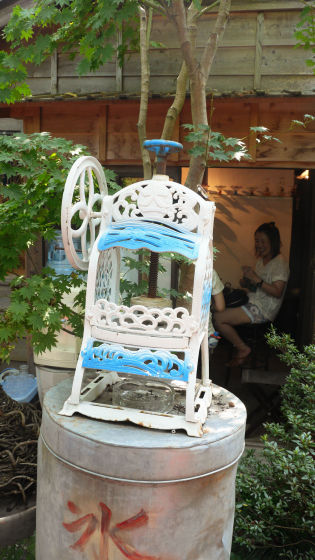 To sit in the seat.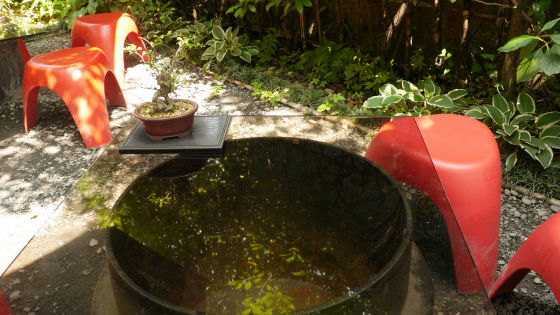 It's about ten minutes to wait,Shiroshi Secret Shit's Shaved Ice (1000 yen including tax)Arrived. A secret message that comes in Umeboshi, white bean and teapot comes with a separate appendix.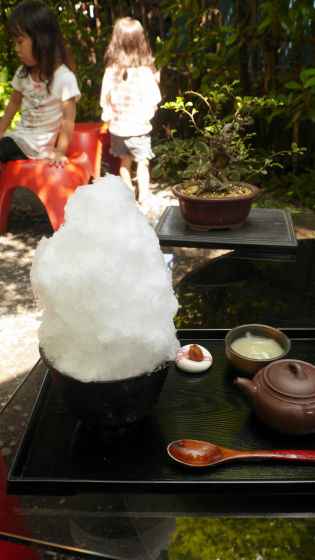 I will put a finger on the shaki ice of the secret secret master at once.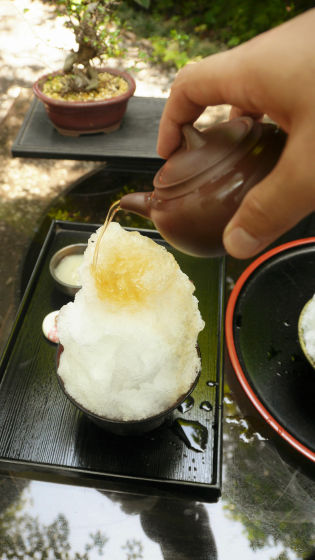 Completing if you put white bean.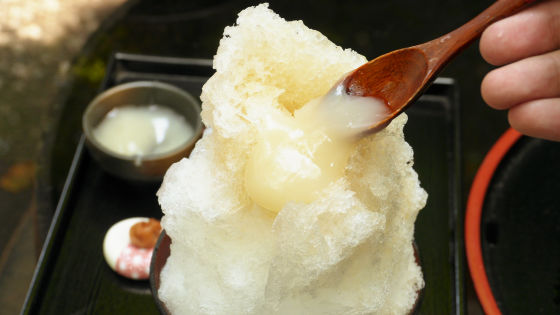 It is like this when compared with iPhone 4S. There is a height in the shaved ice.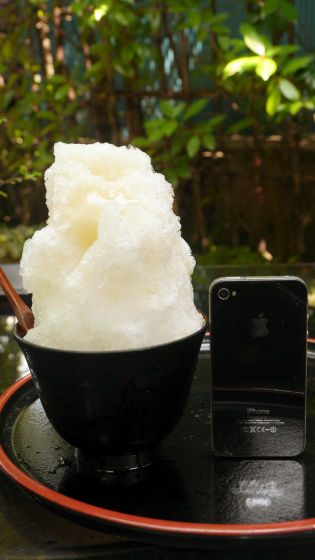 I started to melt right away, but the ice seems to be soft.



The part you put on is starting to melt. I decided to eat it at once.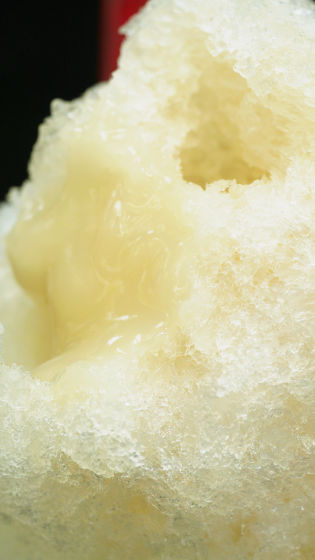 Ice is not too cold to the kinkin, leaving coldness on the tongue quickly becomes water, and the ice to eat in the hot summer is exhilarating. Just because humidity · temperature is high and ice is recrystallized, enjoying the soft texture of natural ice in summer is somewhat difficult.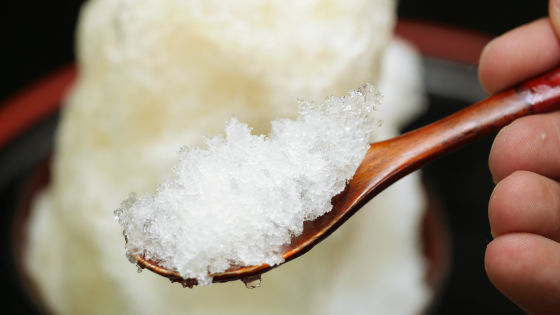 Hidden secret is a taste like a very elegant sleepy, it is moderately sweet and complements the taste of ice. There is no harmful white egg, and compatibility with ice is outstanding.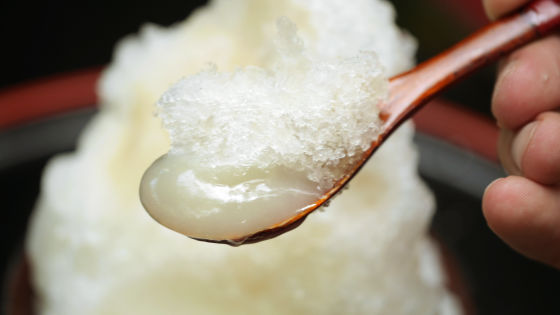 Immediately after arrival of shikige of Kuramoto secret ago,Black mat green tea Azuki (800 yen including tax)Arrived.



Since I want to enjoy various tastes, I will try to apply only Matcha syrup.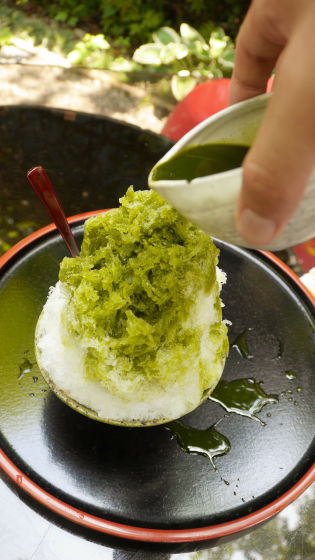 Milk · Black Mitsu will try to add it later. I will eat it before it melts.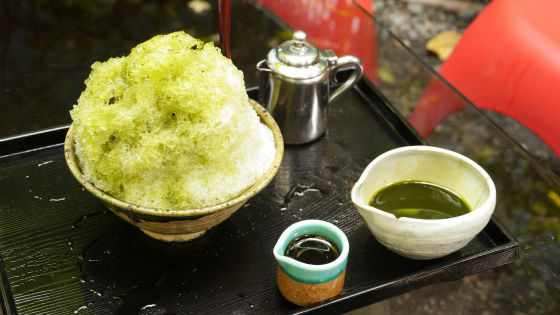 The flavor and sweetness of Matcha are weak and seems to be a little unbalanced if you eat only with Matcha, but if you match up a large amount of Matcha syrup, it seems there is no problem even if you eat Matcha alone.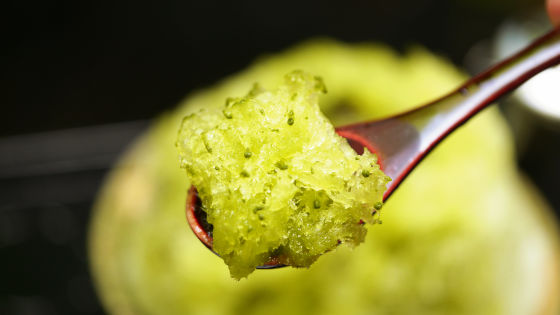 When I go to eat, anko comes out. I will eat shark ice with Miku with Miku.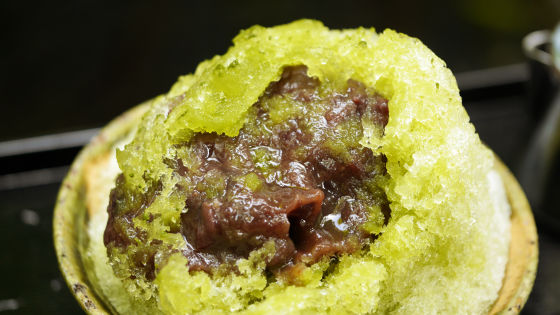 Apparently, too, sweetness is modestly made, so apparently it is making a premise to put all syrup.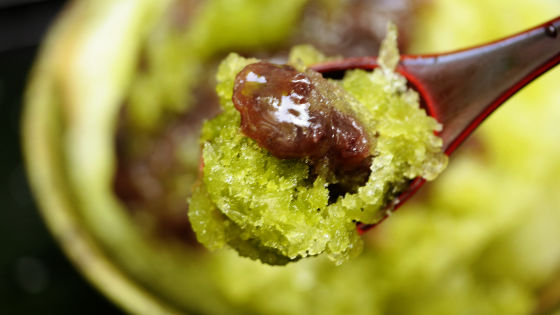 So I tried black milk, milk.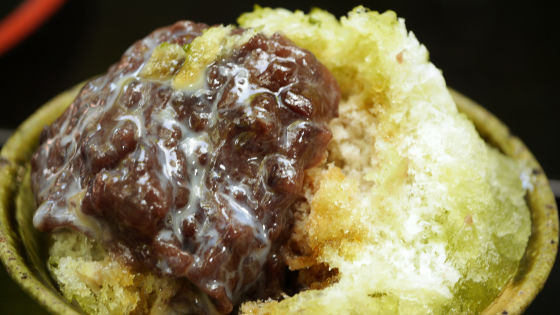 The natural texture of the ice ceases to be lost due to the multiplication of syrup, which makes it a sharp texture. A combination of Japanese style of Matcha · Azuki · Black Mitsuki is added to the combination of milk and a good balance of taste, but making like syrup to natural ice which should enjoy a soft texture like snow There is a little doubt on the shaved ice that is turned into.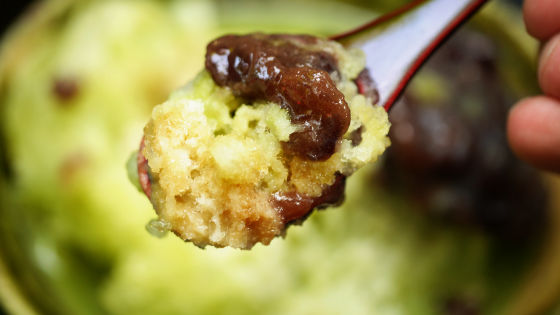 When syrup is applied, the speed at which ice melts quickens, and it becomes liquid in several minutes. It is ant also to divide and enjoy it like Matcha shake or cold Matcha latte.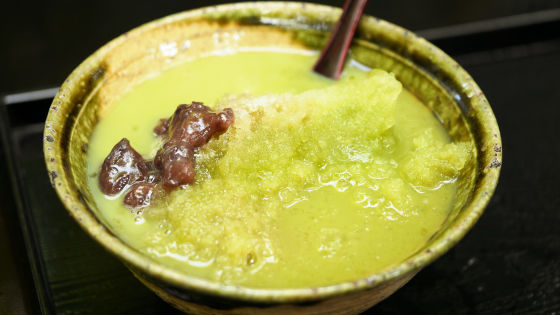 Finally the mouth was refreshing by eating Umeboshi which was attached to Shikisen of secret secret master.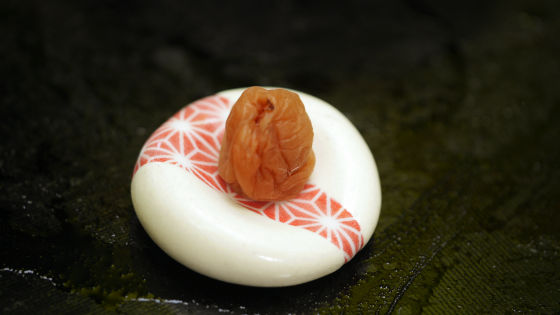 I left the shop at noon, but the queue never got shorter. It will be in line as long as you do not go to the opening hours, so it is necessary to prepare considerably to go to this shop in the summer.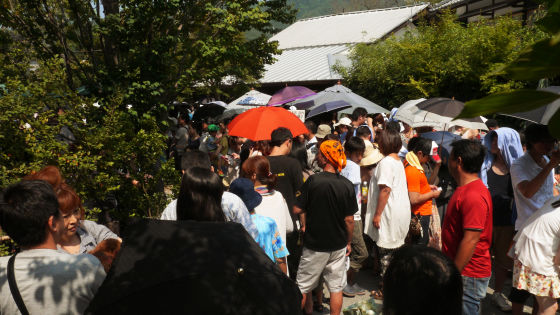 Currently, natural ice brewers are only 3 in Nikko, 1 in Nagano, and 5 in Akumi Chichi in Saitama, especially Awase Miyoshi Kanzaki Main Store is visited by many people like sightseeing spots. Since it is at a distance that you can go on a day trip from Tokyo, you might want to eat shaved ice at this shop early and take a walk around Nagaoka and Chichibu.