I went to a long-established Shingakagaya Zenzai shop, which boasts a history of more than 60 years and is operated only by "Ice Zenzai"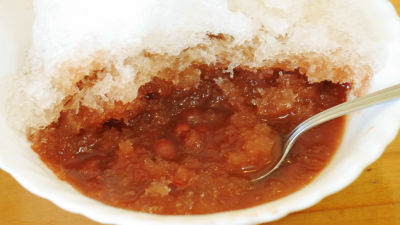 Although shaved ice is a "fancy poetry" that can be eaten anywhere in Japan if it is summer, Okinawa can not eat very often in Honshu "ZenzaiThere is a shaved ice called. "Aragaki Zenzaiya" in the headquarter town is a long-established store founded in 1948, where many local people and tourists visit along with the nearby Kishimoto dining hall. As the hot weather has continued, I ate it by eating the Zenzai.

The place is "Okinawa Prefecture Kunigami-gun Honkabe-cho 11-2 Watakujo", and there is a shop Kishimoto dining hall near the Okinawa soba.


Arrived at Aragaki Zenzai shop.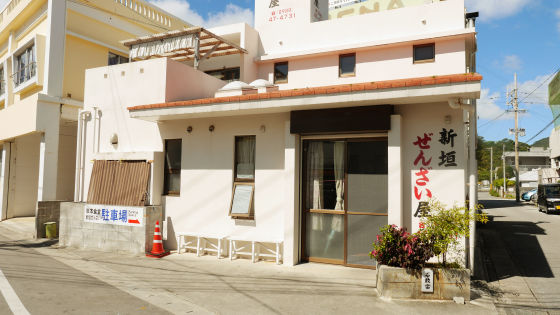 There is a Kishimoto dining room of the Okinawa soba shop where you can have a queue in the stone's throat, and there are many people who go to Aragaki Zenzai after going to the Kishimoto dining room.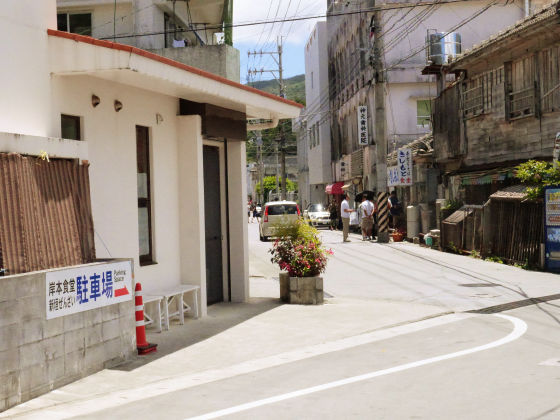 Business hours are from 12 o'clock to 18 o'clock, especially goodwill is not applied.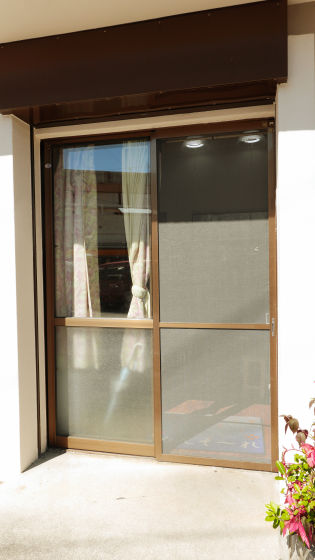 There is firewood behind the shop. It seems that it cooks golden beans to be used in zenzai.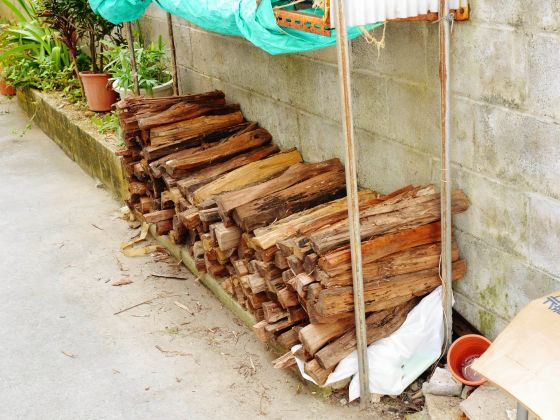 Sugar isNorthern Sugar Ref Co.I am using the special zebra of.



When visiting around 15 o'clock, the interior of the shop was crowded with tourists and locals. Foreign guests seem to be coming.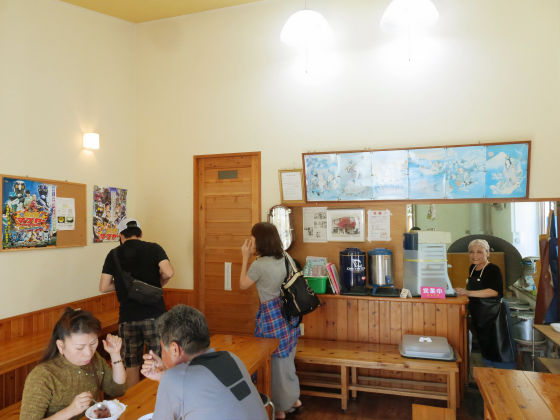 The ceiling in the store was expensive.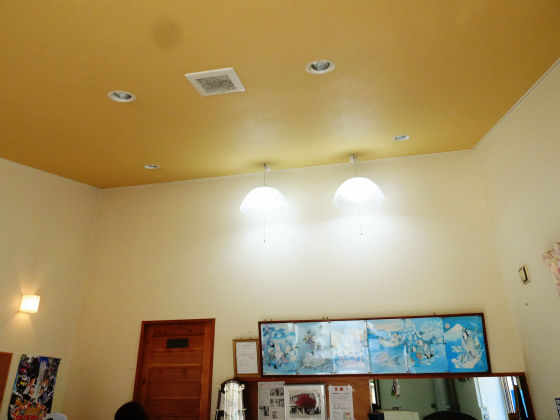 I will buy a ticket with a ticket machine.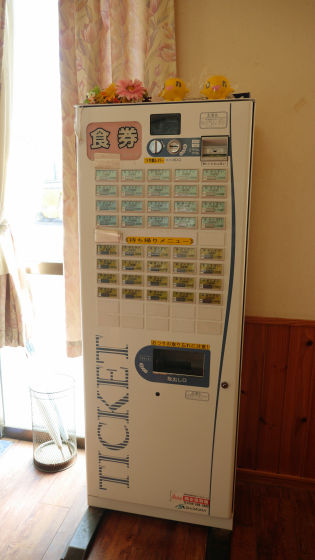 The menu is "Ice zenzai(250 yen including tax) ", but it has become possible to request from 1 serving until 20 servings (5000 yen including tax). There seems to be a lot of entries in organizations.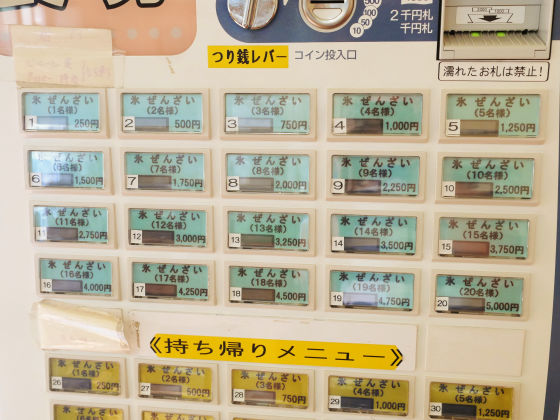 Give me a ticket to the clerk and wait for a while at the seat.



There was only one machine to scrape ice.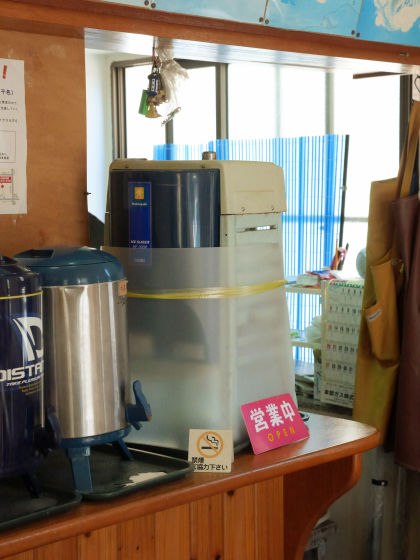 "Ice Zenzai" arrives as soon as you sit down. There seems to be only one menu, so it seems that I started making menus the moment I bought a ticket.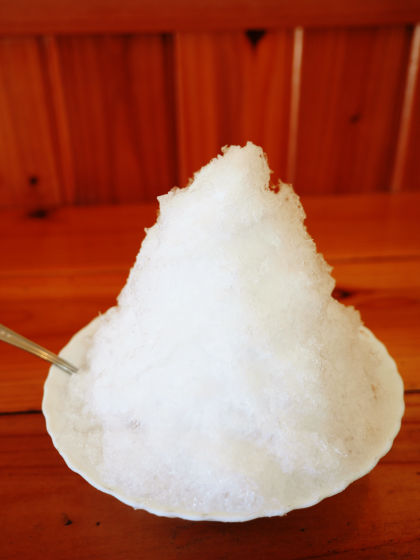 Rather than placing gold beans on ice, there is also a feature of beans at the bottom.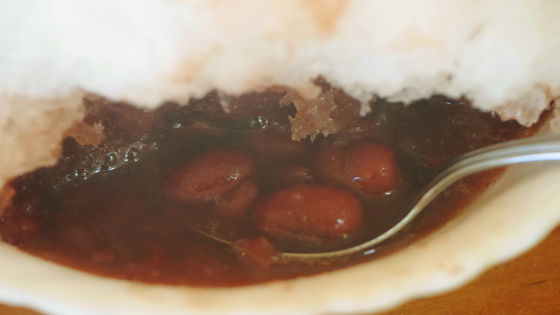 When I try to eat it from ice, it is hot and hot so Ice melts soon and I can not enjoy the fluffy texture but the inside of the mouth gets cold soon and refreshing.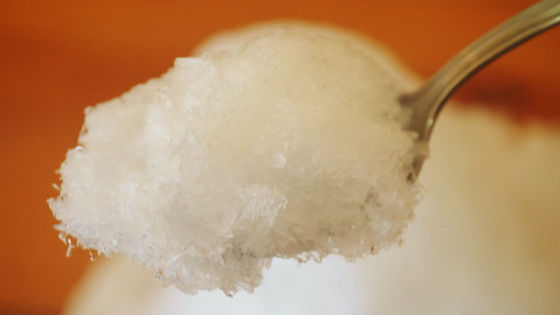 Kim Il beans are finished with little habit, and sweetness is modest. Since it is not being repainted, the texture of the beans remains, and the taste of chewing beans spreads to the mouth.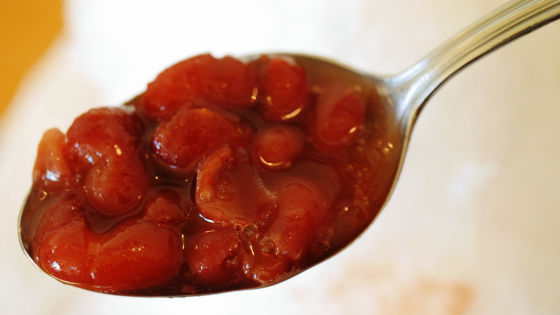 Good even if you eat kimchi bean juice and ice together. Because the taste of beans is stronger than juice powder, it is one of the features of ice sprayer here that you can feel the taste of beans even if it is diluted with ice.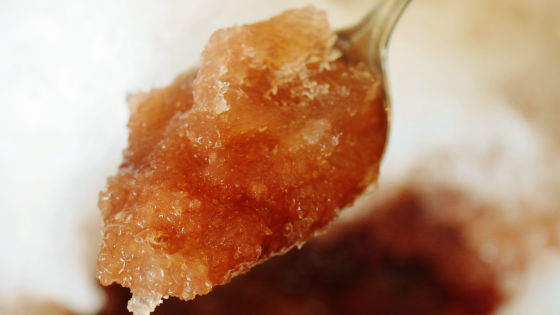 As we continue to eat, the ice melts and it becomes cold juice.



Finally to completely chilled juice. Because it has a little amount, it seems better to go hungry.



The regular holiday of Aragaki Zenzaiya is Monday except holidays. Because the Kishimoto dining hall regular holiday is Wednesday, it seems better to avoid going to Wednesday if you go together at the same time.