Now you can upgrade from Windows 7 or 8.1 to Windows 10 free of charge How to use Microsoft official "media creation tool" Summary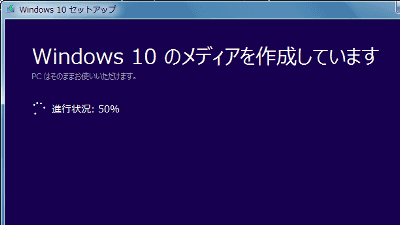 Released on July 29, 2015Windows 10Existing Windows users such as Windows 7 and Windows 8.1 are also limited for one yearFree upgrade possibleAn upgrade announcement has been made sequentially from the Windows Insider program participants. However, Microsoft official "media creation tool" has been released for those who say "I'd like to install Windows 10 as soon as possible", "I have not arrived yet though I made an upgrade reservation!", And can be installed and upgraded with haste It has become like.

Windows 10
http://www.microsoft.com/ja-jp/software-download/windows10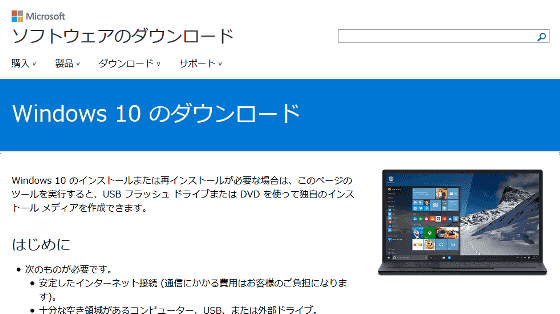 Click "Download the tool now" at the bottom of the above page. Since there are 32 bit versions and 64 bit versions, it is caution that you need to download the one corresponding to the PC you want to upgrade.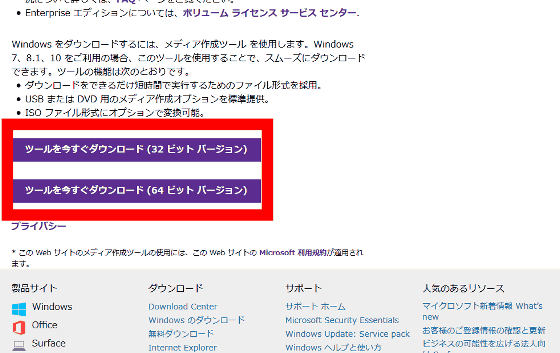 Click "Save file" to download the installer.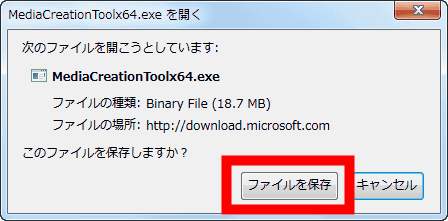 Run the downloaded installer and click "Run".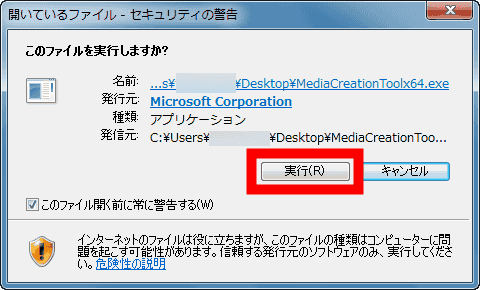 ◆ How to overwrite OS and upgrade to Windows 10
Windows 10 setup window has started. Now, I use the PCOverwrite itTo upgrade, click "Upgrade this PC now" OK.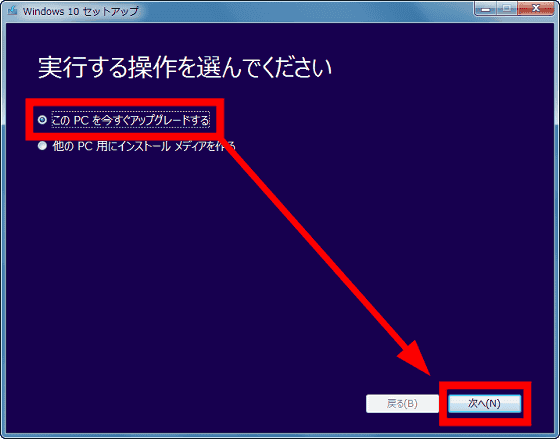 Windows 10 download will start.



When the download is completed, "Writing media for Windows 10 is displayed" is displayed, so wait.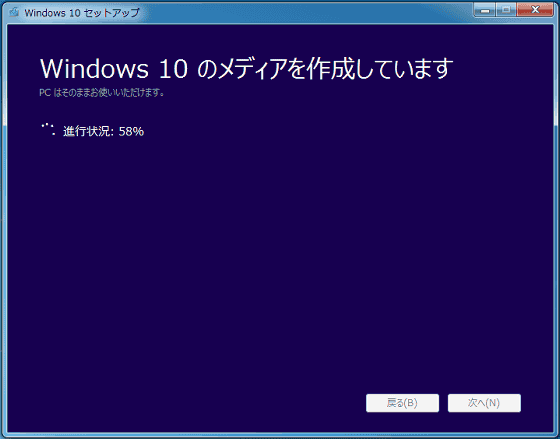 After "preparing" ... ...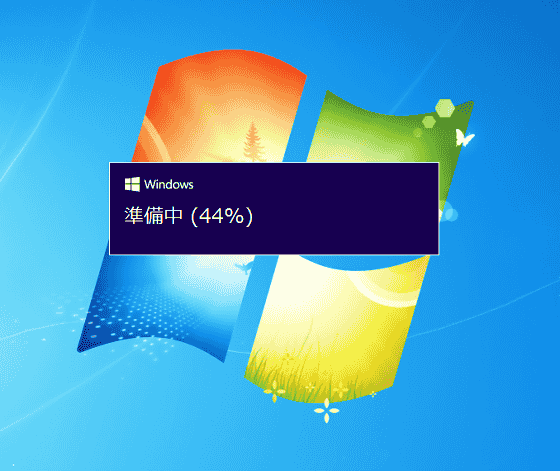 Download of updates will begin.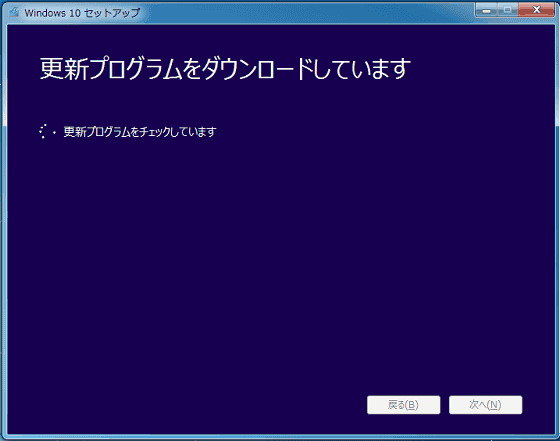 I will continue with "I am preparing", so I will wait just a moment.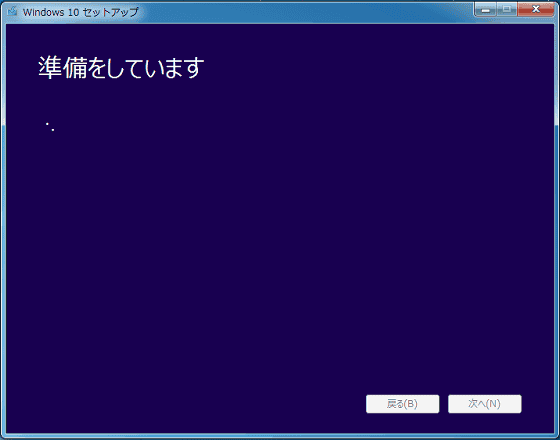 When license terms are displayed ......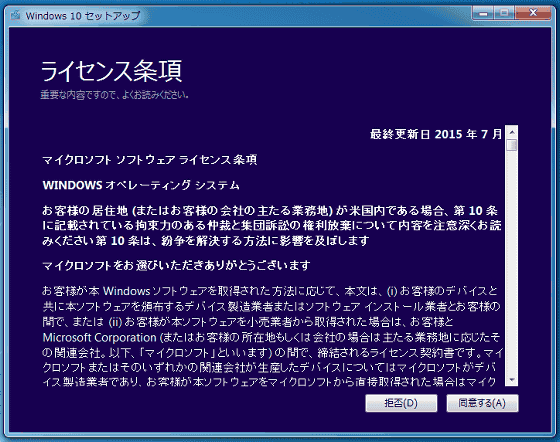 Please click on "agree" after reading down to the bottom.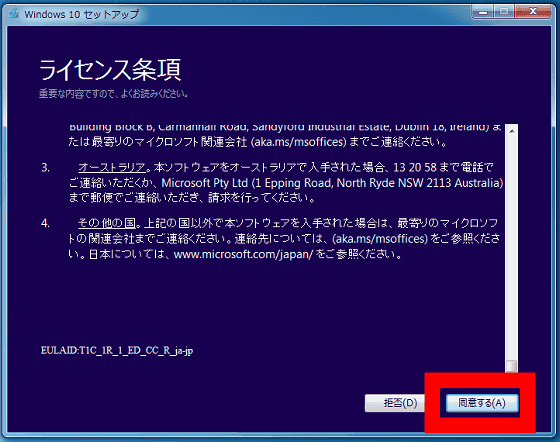 Wait until update download is complete ......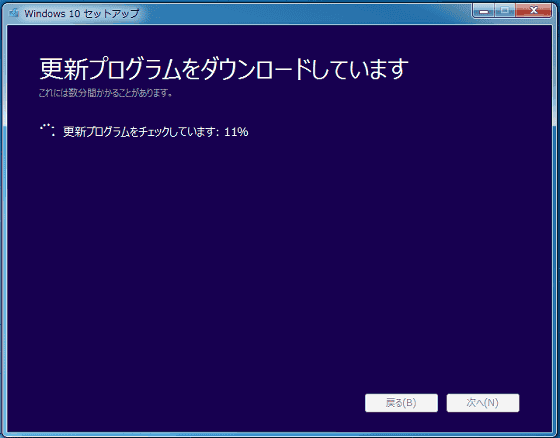 Finally you can start the installation work. Click "Install". In addition, it is also possible to select data to take over such as files and applications.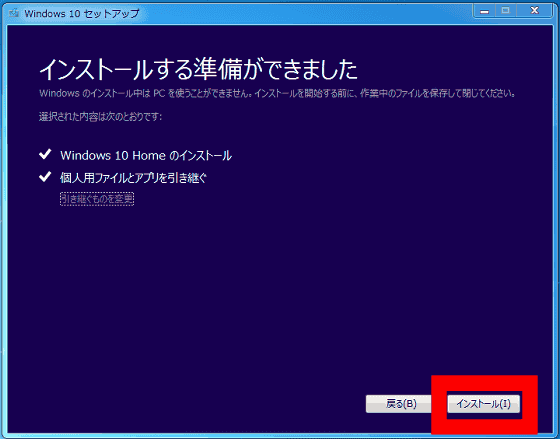 The PC restarts and installation of Windows 10 will start, so wait for a while.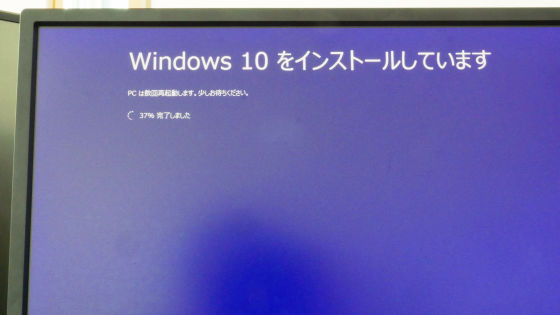 As the installation work continues while repeating the restart of the PC several times, wait just once.



When installation is completed, "Welcome, Hello" is displayed, so click "Next".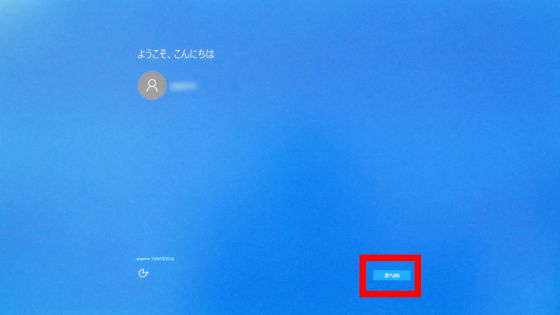 Click "Use simple settings".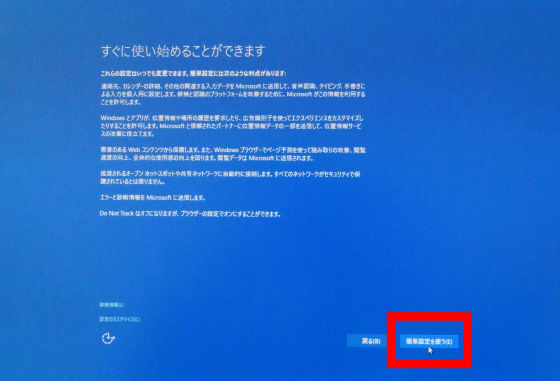 Click "Next".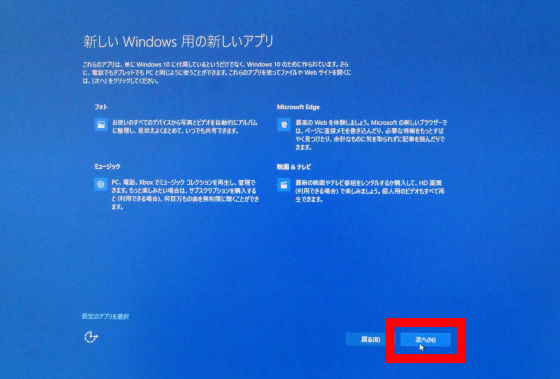 "Hello"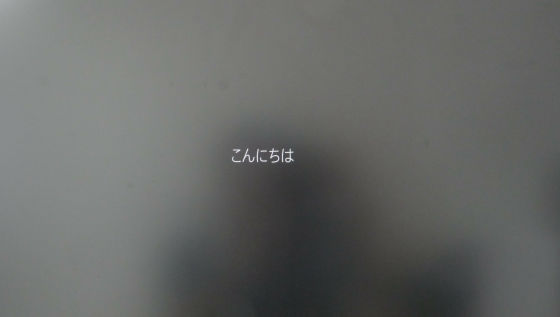 "I am setting up my PC"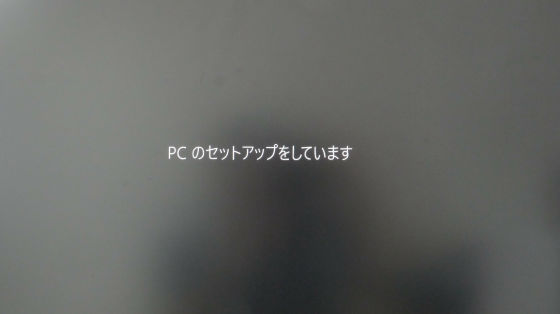 "Please wait for a little while"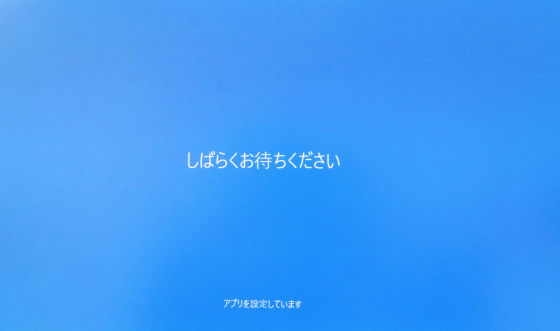 "We are doing the last processing"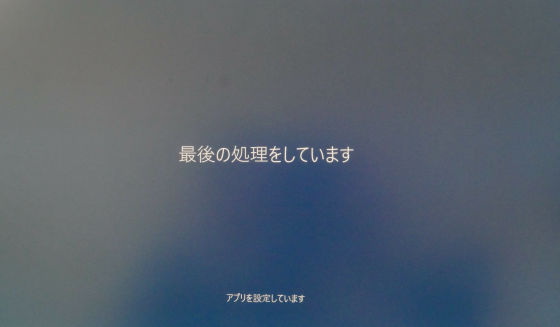 When you say "Let's get started now" ......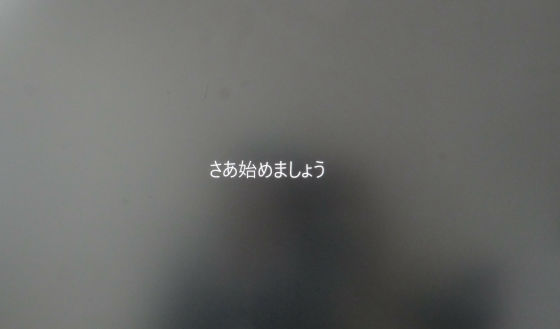 The Windows 10 desktop screen has started. This completes the free upgrade successfully.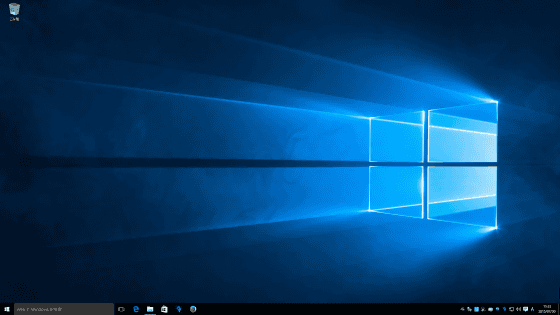 ◆ How to install Windows 10 cleanly with USB memory
"Media creation tool" can also be used when purchasing DSP version Windows 10 and installing cleanly. Since you can install USB memory much faster than installing with DVD media included with DSP version, it is recommended to clean install the person who purchased DSP version Windows 10 in the following way. Of course, it can also be used for building a dual boot environment.

4 GB or more capacityOnce you have a USB memory with handy, just launch the "Media Creation Tool" installer as before and click "Create Installation Media for Other PC".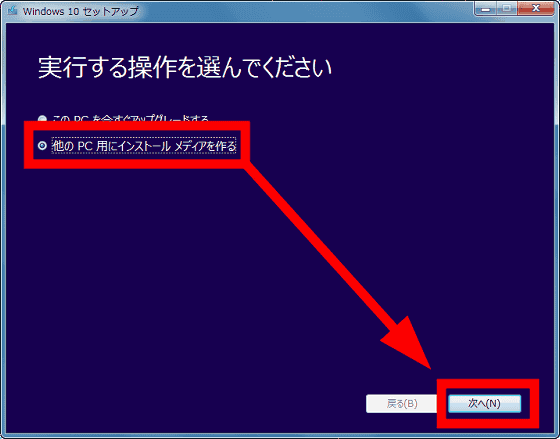 Since it becomes the selection screen of language, architecture, edition, when designating it to match your own environment, click "next".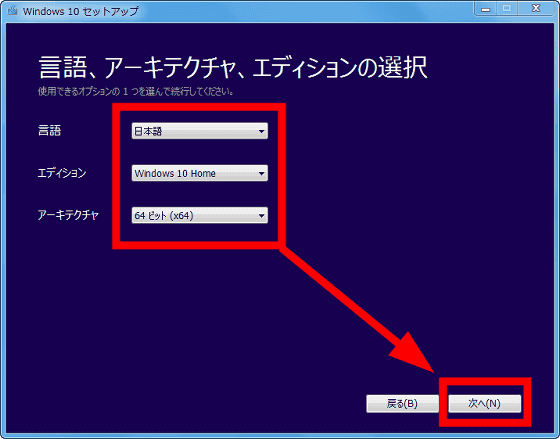 Because we make USB memory for Windows 10 installation,With the USB memory connected to the PC, Check "USB flash drive" and click "Next".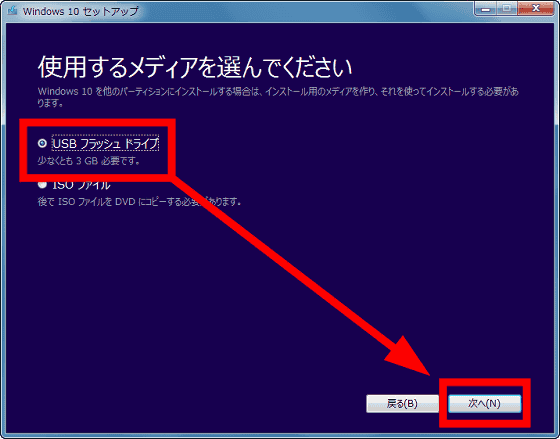 Confirm that the USB memory is recognized, then click "Next". Incidentally,Since the USB memory is formatted (initialized) once, the saved data is erasedAttention is required for points.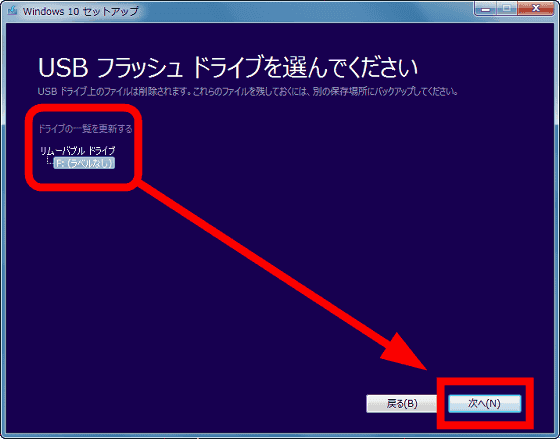 As Windows 10 download starts, wait for a while.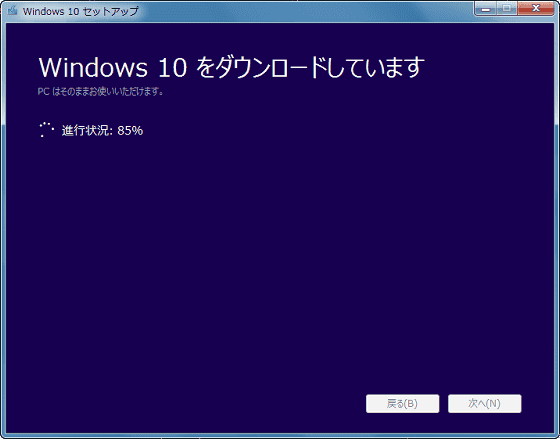 Verification of download.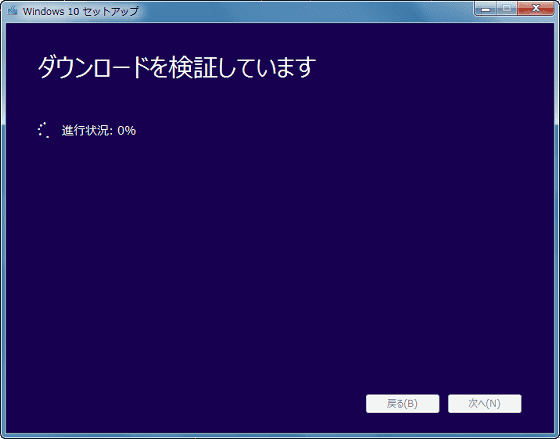 After the verification work is finished, the creation of the USB memory for Windows 10 installation will start, so wait further.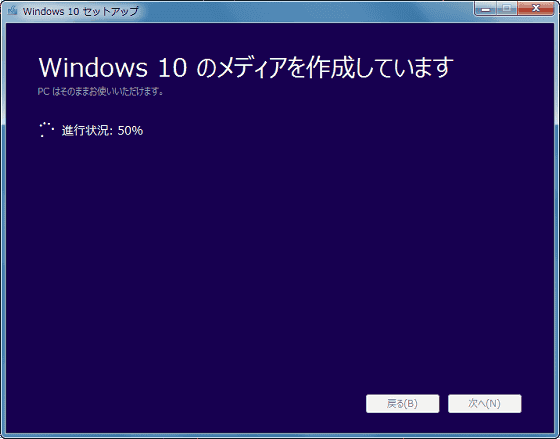 When "USB flash drive is ready" is displayed, click "Finish" OK.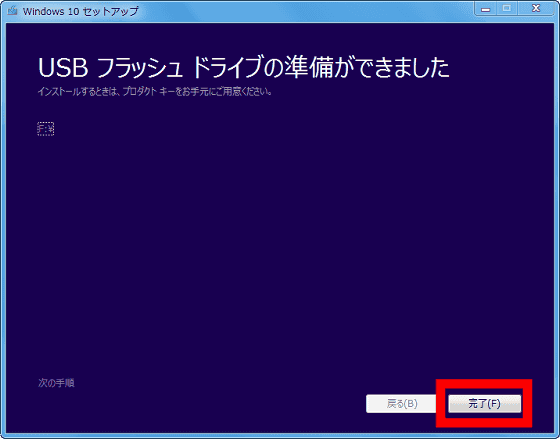 The data size of the completed USB memory for Windows 10 installation was about 3.15 GB.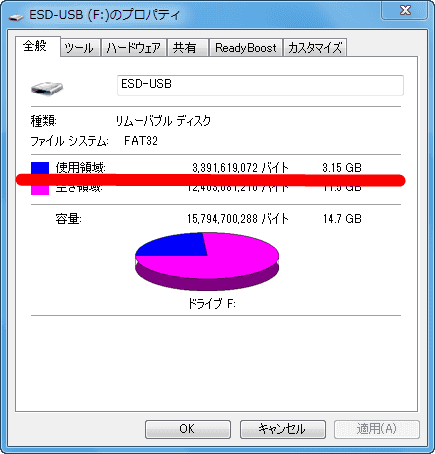 To perform a clean installation using the USB memory for Windows 10 installation, activate the PC with the USB memory inserted in the PC ... ....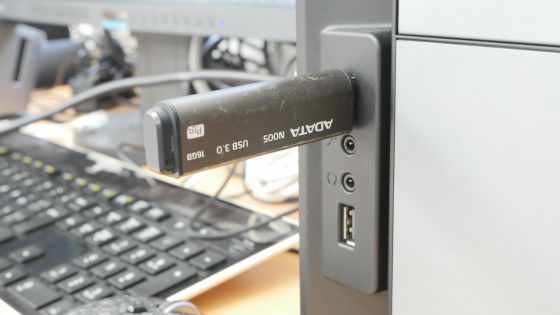 In the BIOS (UEFI) boot option, specify with USB memory and start up.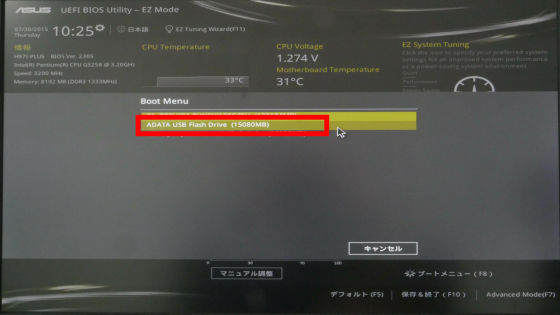 When starting up from the USB memory for Windows 10 installation, the setup screen like the image will be launched. Confirm that language and keyboard are correctly specified, then click "Next".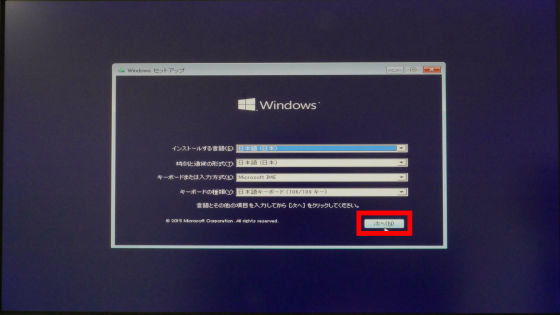 Click "Install now".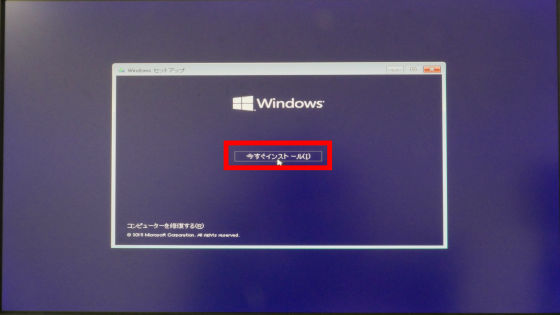 After waiting for a while ... ....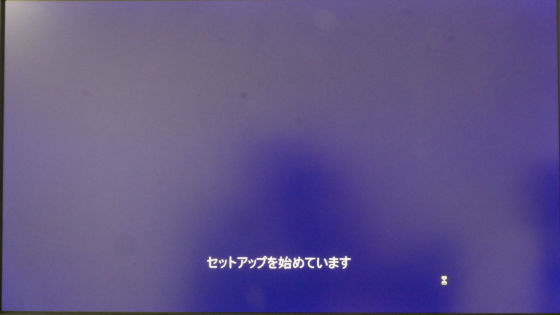 Since it becomes the input screen of the product key, entering the product key of Windows 10 and continuing the installation work is OK.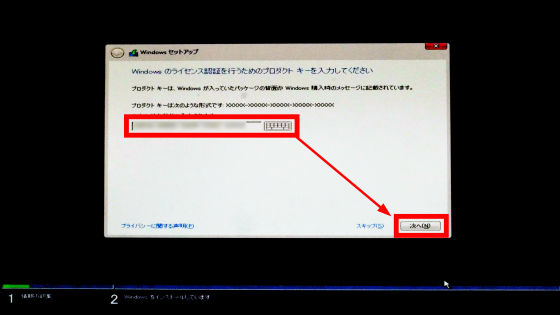 By using the official "media creation tool" of Microsoft, you can almost automatically upgrade to Windows 10 for free upgrade and clean install. When installing using "Media creation tool", the time required for work was about 1 hour. However, it seems that it takes more time if file downloading is crowded.