How to get a technical preview quickly to experience the next OS "Windows 10" for free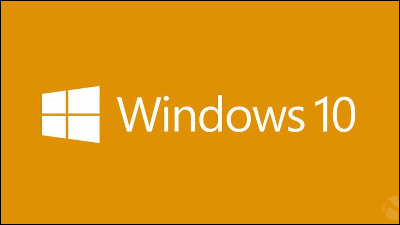 Next Windows OS determined to be named "10" instead of "9"Windows 10"Technical preview" for the developer has been released. The download method of Technical Preview that you can experience Windows 10 quickly is like this.

Windows Technical Preview coming soon - Microsoft Windows
http://windows.microsoft.com/ja-jp/windows/preview-coming-soon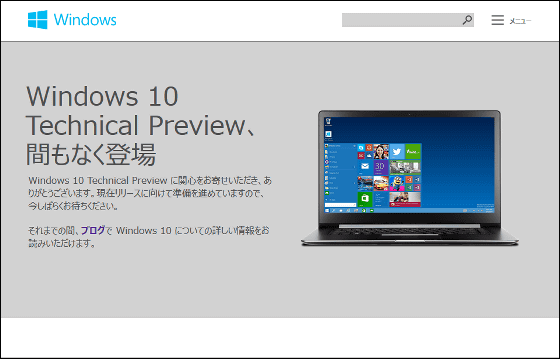 Go to the above site and click "Start now".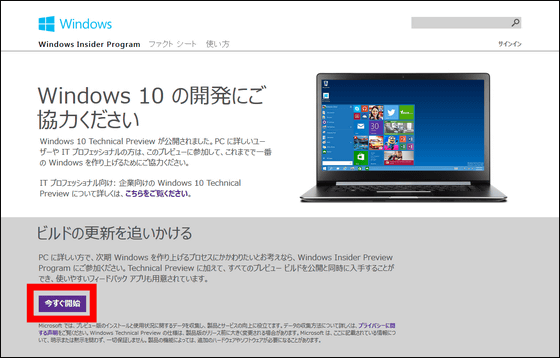 Click "Join now".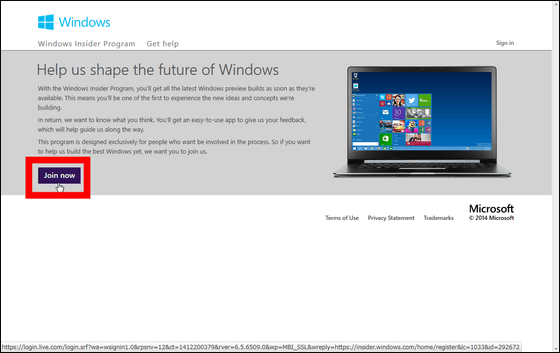 Enter the registered e-mail address and password of Microsoft account and click "Sign in".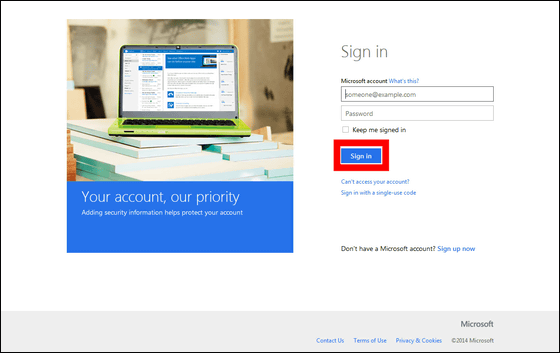 Click "I Accept".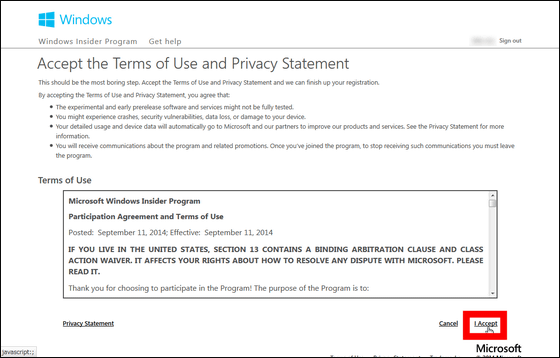 Click "Install Technical preview".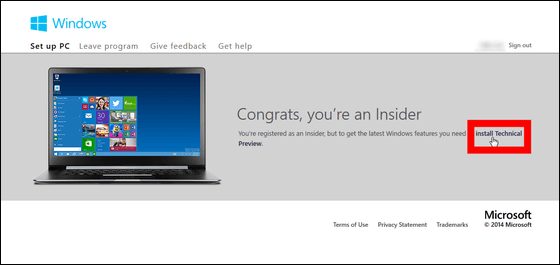 I reached the download page of the technical preview.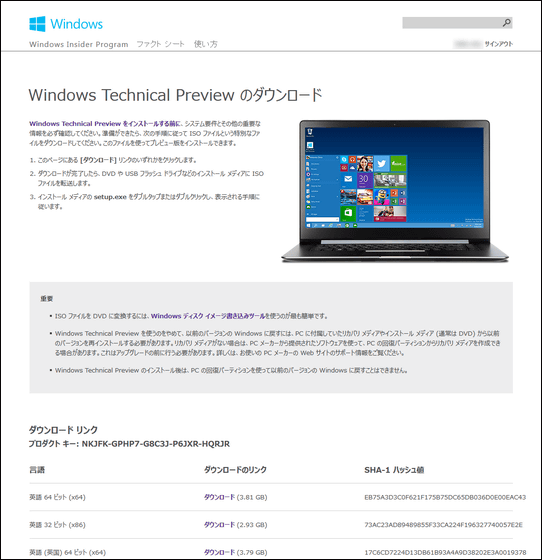 After that, it is OK by downloading the ISO file of Windows 10 (technical preview version) suitable for your own OS / language from the link at the bottom of the screen.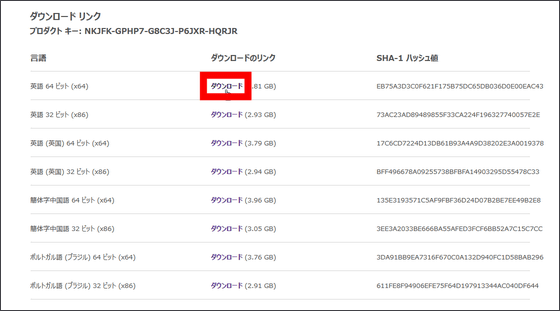 · Continued
I installed Windows 10 Technical Preview and tried it - GIGAZINE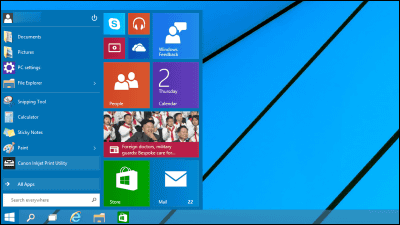 How to easily install Windows 10 Technical Preview using USB memory - GIGAZINE