I went to Australia so I cook kangaroo meat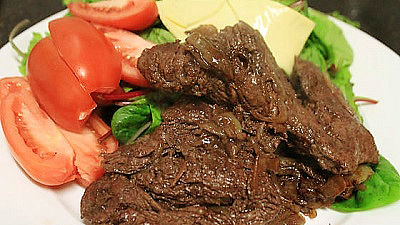 Kangaroo meat that shares the same space as beef, pork, chicken, and mutton at the meat corner. It was a general sight at the Australian supermarket. It is packed like other meats, not just steak, but also processed into sausage, hamburger steak, meatball.

Hello,Takuya Sudo @ circle around the world bicycle @ Charridermanis. In order to travel around the Pacific island country like New Zealand and Fiji, I came to Australia for the first time after my overseas visit to Tokyo for a while and then I ate old-fashioned Kangaroo meat. It's been almost 8 years since I first stayed, but my life still lives in the dormitory of the backpacker 's inn. That's why I did not eat kangaroo meat at the restaurant, but cooked by myself.

◆ Kangaroo country
The figure of kangaroo is drawn on the back side of a 1 dollar coin, as well as the wing of Qantas which is a flag carrier, as an animal symbolizing Australia. Australia has many unusual animals such as koala, duckbill, and halimorphra, but it is difficult to find them. On the other hand, I was able to meet kangaroos easily. When eyes meet at the side of the road, it is a shy company who runs away with Pyon Pyeong. It is also Australian daily life that I have blown away on the road whether I hit a car. Because there are so many things, it will be edible as well.

Kangaroo who came to play at the campground in the national park.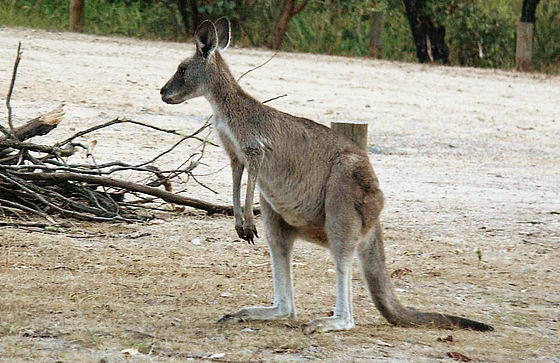 This child next to the road looks like this.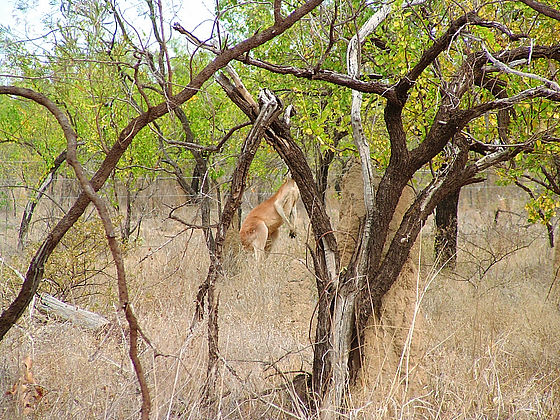 The place where most people live was a paradise of kangaroos.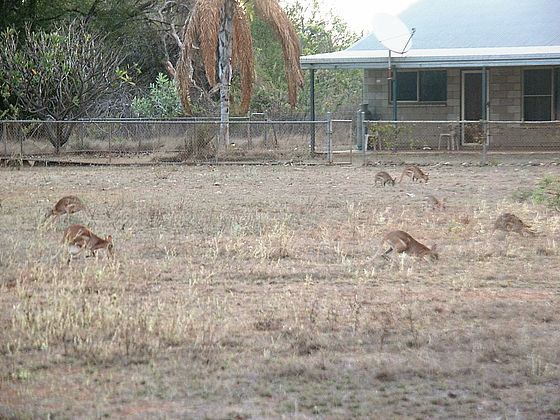 ◆ Kangaroo meat
Speaking of Australia, "meat". A big park has barbecue facilities with considerable probability. Even when I worked at a local farm, there was a barbecue day about once a week and I was just baking meat. We do not eat rice, we just try to ingest protein.

That is why the Australian supermarket was full of meat corners. Kangaroo meat subject to pest control is also sold in Japan as well as main beef, pork and chicken, as well as lamb and fish crops are thrown away and invaded pastures, as wool use is extensive. It is being done. However, handling of kangaroo meat is small compared to ordinary meat. The display space is also the end. This time, I will cook Kangaroo meat purchased at such supermarket.

Kangaroo meat packed.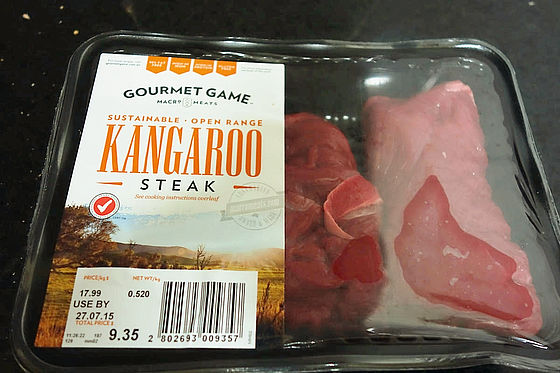 98% FAT FREE (fat free) "" HIGH IN IRON (iron) "" HIGH IN PROTEIN (protein) "" GLUTEN FREE (gluten free) "on the upper part of the label written as" KANGAROO (Kangaroo) And words that look good on your body line up.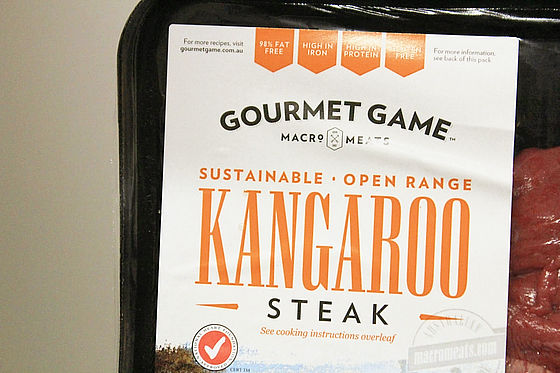 520 g of this meat is A $ 9.35 (about 850 yen). It was A $ 17.99 per kg (about 1646 yen).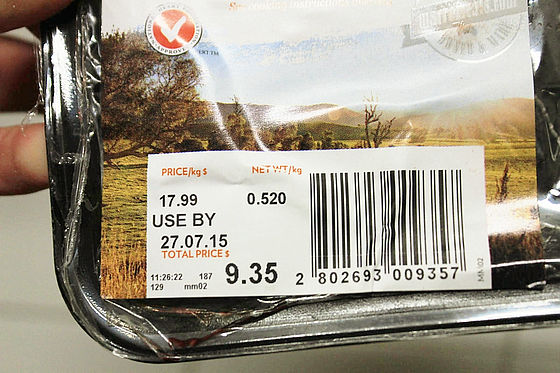 When you open the pack, freshly red meat jumps in.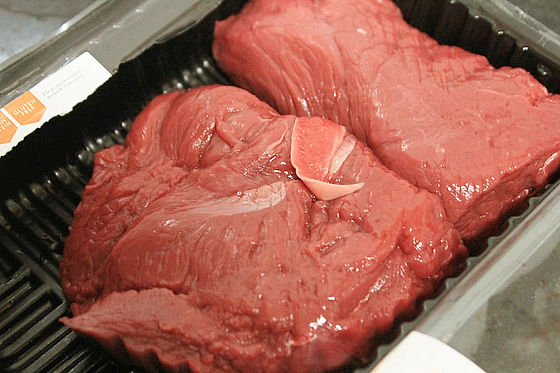 Put it on the cutting board.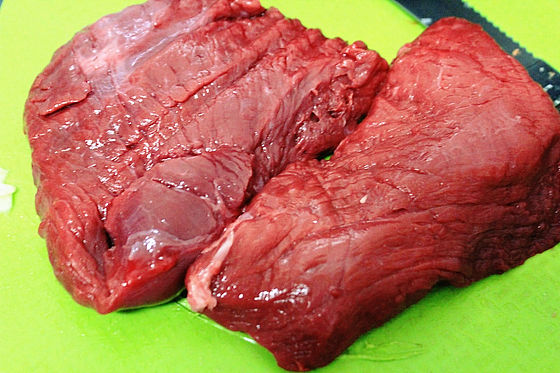 Even if it was made steak, it was quite thick, so we opened the meat as preparation.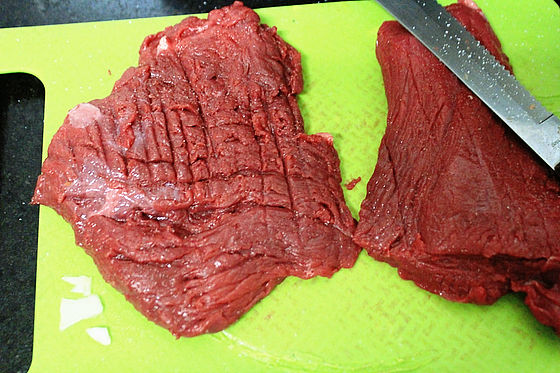 Heat the frying pan and stir-fry the cut onions first.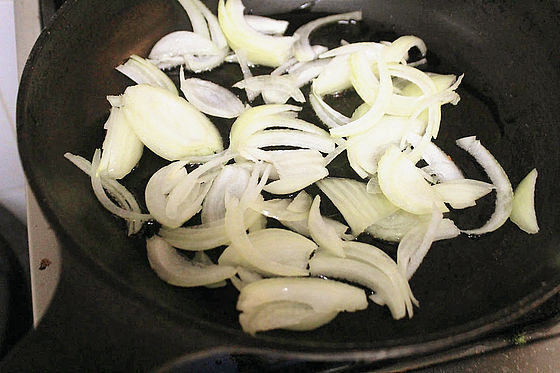 Put the meat in the place where the onions passed fire.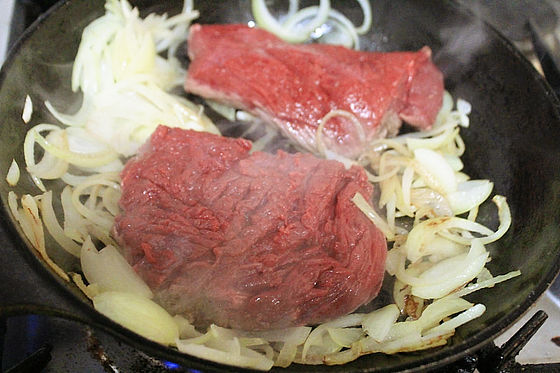 Flip over at one side where the fire passed.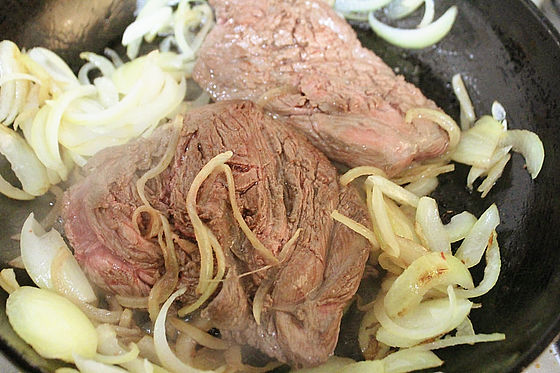 While listening to jujuu, an appetizing smell rises.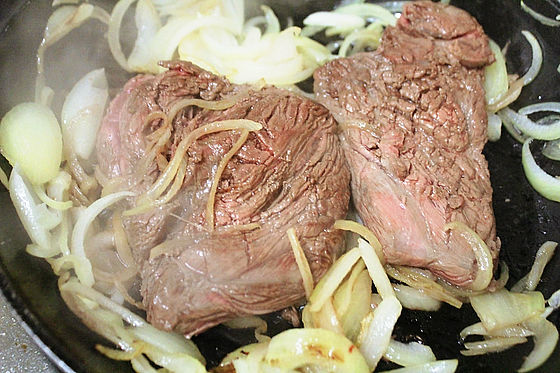 I had baked for a while, but the fire did not pass through to the middle one. Is kangaroo okay with rare? But, the next day I get on an airplane so I can not break my stomach. ...... To the bothersome thing, to lid and bake thoroughly.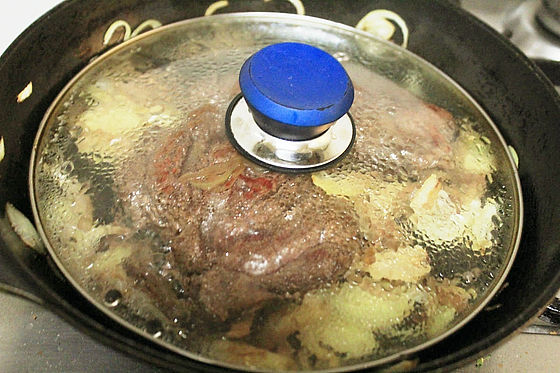 I tried cutting meat with a knife to see the ignition, so it got a little disappointing appearance.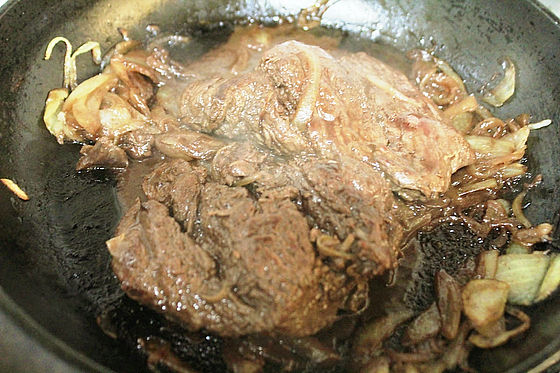 But when you serve it on a plate, it is not bad so far. Well then, we will.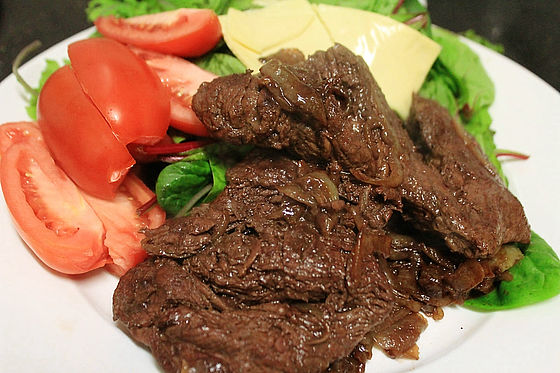 Because most of the lean muscle tissue is lean, the meat is also soft and you can bit it without difficulty even if you bring it to your mouth. It is also gentle to the stomach because there is little fat, and if you notice it was flattened with pelori. There is bitterness like a lever though it is thin, but if you eat it with vegetables, it does not matter to that.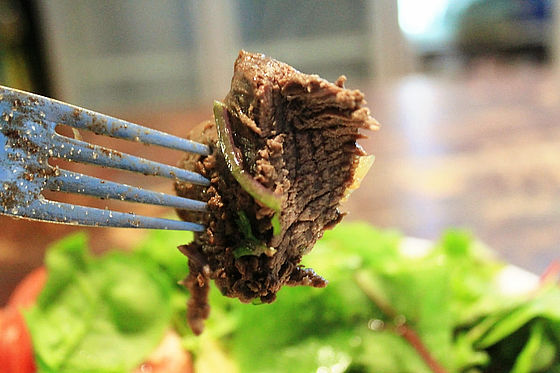 It took quite a while time, so it was burnt securely inside.



To be honest, I think that beef is more delicious. However, it is definitely Kangaroo meat that is good for your health. Despite the meat, I can not forget the crispy texture. This time it was seasoned only with salt and onion from the convenience of the place and time, but there seems to be a better cooking method.

I baked and eat kangaroo meat also in 2006 when I cycled around Australia by bicycle.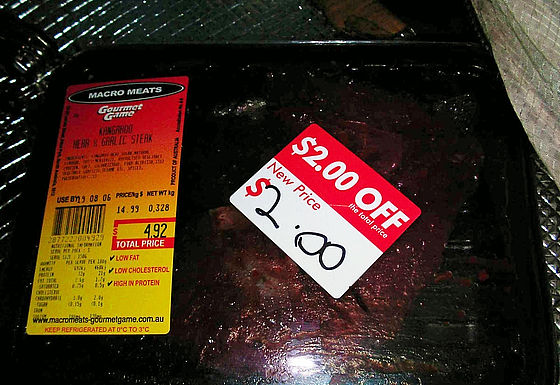 The meat that was seasoned with herbs and garlic is not greasy yet impression of being healthy.



There are various unusual meats in the world, but there is nothing as difficult as the kangaroo that you can easily buy at a supermarket. Do not you think that you would like to try it once in a lifetime?

(Sentence / photo: Takuya S. Narou Charriderman
Cycling around the world for a bicyclehttp://shuutak.com
Twitter@ Shuutak)