Is a "ghost" reflected in a spirit photograph a real name?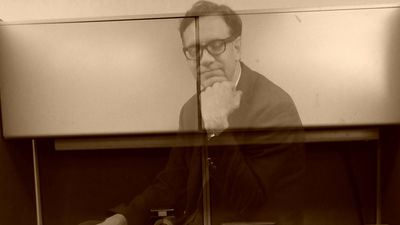 ByJohn Burkitt

Even today with the advancement of camera technology, many "Spirit photographyAlthough the world is being troubled, BBC is exploring the spirit photographs when they are photographed from around the time, and what things are "something" appearing there.

BBC - Future - The intriguing history of ghost photography
http://www.bbc.com/future/story/20150629-the-intriguing-history-of-ghost-photography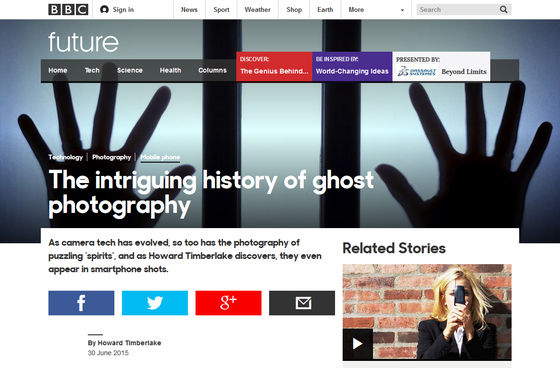 The origin of the spirit photograph dates back to the 19th century. In the 1850s and 1860s, many photographers at the time were seeking new ways of expressing photographs, and various shooting techniques such as stereoscopic photography and double exposure were created. However, some photographers seemed to think that it would be possible to gain great benefit by making use of these techniques.

In the early 1860s, the first person who "successfully photographed ghosts with photos" appears. That person was Mr. William Mumler, an American amateur photographer, and in his photographs he had already seen a cousin that had been dead. Whether it is a ghost or not in this picture is unknown, but then Mr. Mamler will announce several pictures of dead relatives and become famous. Mamler, who gave the name like this, then becomes a professional spirit photographer with the pretext of "photographer who can take pictures of the deceased and relatives who died in the Civil War".

It is unknown how Mamler actually photographed the spirit photograph, but if you apply double exposure, you can shoot a person who becomes a client (a person who wants to photograph a deceased person and a photograph) It is possible to take pictures like spirit photographs by inserting the photograph of the deceased on the glass plate prepared in advance and inserting it into the camera.

One of the famous spirit photographs shot by Mr. Mamler was the following which reflected the ghost of former US president Abraham Lincoln. Lincoln's ghost is sitting on the chair in the picture, like a shadow of a thinly stereotyped human figure standing behind it.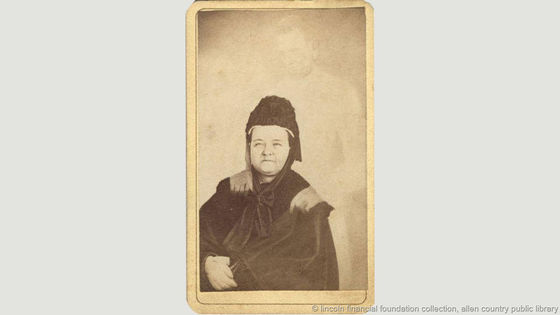 Mamler 's customers have grown more and more, but in the same way more people criticize his photographs. One of the critics who had skeptical eyes on Mr. Mamler's psychic photograph was Mr. P · T · Burnham, a famous entertainer who established a circus in the USA. He criticizes Mr. Mumler's business severely, "Spirit photography is only eating food and sorrows of people left behind."

Mr. Bernham and others As the voice of the critics gets stronger, "Mamler is thieving at the client's house to steal pictures of deceased relatives" and "The ghost in the spirit photograph taken by Mr. Mamler is alive It is made to be lively as if it is "and will become prominent. Later Mr. Mamler will be tried on suspicion of fraud, but during the trial Mr. Burnham testifies that Mr. Mamler will be disadvantaged and demonstrates how easy it is to photograph spirit photographs.

Mamler, who was able to confront decisive evidence during the trial, eventually became innocent. However, Mr. Mumler 's career as a spirit photographer is totally crushed by this trial.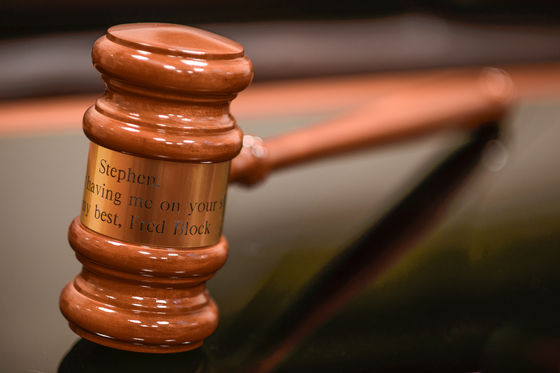 ByDouglas Palmer

Some of the spiritual photographers of the 19th century also have the name William Stainton Moses, who served as a pastor at the Church of England. According to Alan Murdy, chairman of the world's oldest paranormal research group "Ghost Club (ghost club)" founded in 1862, Mrs. Moses had more than 600 psychic photographs and spot images by 1875 I heard he looked up. However, Mr. Moses probably prepared about 12 items and admitted it to be a paranormal if passing it, "Alan said.

After that, as the number of owners of cameras increases, the number of spirit photographs increases sharply, but in 1891 the world's most famous psychic photographs are taken. The picture is the following image, the shooting location was Cheshire in the UK, and the shot was taken by Cyber ​​Corbett. In the chair on the left of the photo is the ghost of Mr. Convermere, the former British cavalry commander. Many skeptics argued that the photography time was about one hour, but he insisted that "Mr. Convermere's servant entered the room and was sitting on a chair for a while and was absent." However, during the time of photographing, most of the employees were attending Mr. Convermere's funeral.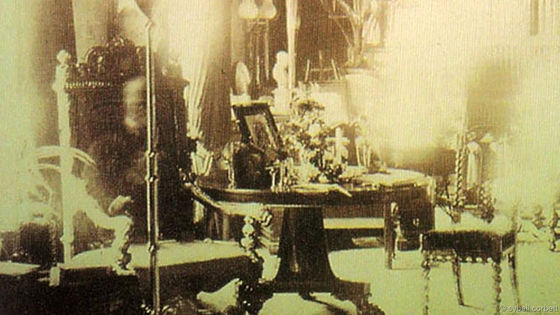 Furthermore, after the First World War, reunion with the deceased is desired from many countries around the world due to the feeling of loss after the war, psychic research and spirit photography will flourish. Sir Arthur Conan Doyle, a novelist who is the author of the Sherlock Holmes series for example, was keen on psychic research and was a member of the aforementioned ghost club. A spirit photographer who was active in such a period is Mr. William Hope, an Englishman.

Mr. Hope also like criminal who constantly claims that "spirit photography is incomprehensible" like Mr. Mamler. A paranormal researcher called Mr. Harry Price calls for Mr. Hope's psychic photograph to be inchy, and it is announcing that it is a trick photograph applying double exposure. However, unlike Mr. Mamler, Mr. Hope continues to take psychic photographs after revealing the method.

A spirit photograph taken by Hope is like this.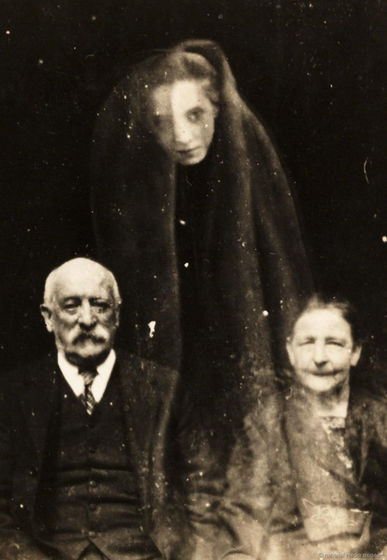 In addition, a spirit photograph that a photographer of country life magazine photographed by accident at Reynam Hall in 1936 is kore. One of the photographers who took this picture seems to see a state like "something in the mist form gradually became like a woman" in the staircase of the Raynham Hall at the shooting site. This spirit photograph was published in Country Life magazine, it was called "The Brown Lady" at that time and became famous. Some people believe that ghosts in the photograph are women called Dorothy Townsend who died in Reynam Hall in 1726.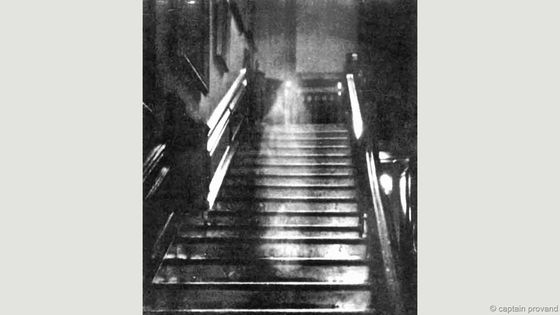 The modern spirit photograph is "Aliasing noiseWhat is caused by "Internet · memeA fictitious character born from "SlendermanThere are various such as.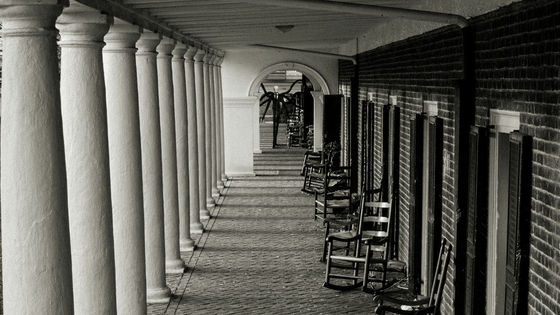 ByBob Mical

In February 2015, a spirit photograph taken by iPhone by a 12 - year - old girl who was visiting the Hampton Court Palace in the UK became a hot topic. Sitting beside a girl wearing a green coat Vertically stretchedly long "something" is a ghost that hides in the picture, this ghost is in a pedestrian space inside the palace (inside the rope), a human invaded Then it is said that security alarm should be ringing. Although the expert analyzes this picture, it is said that there is no evidence that it was founded.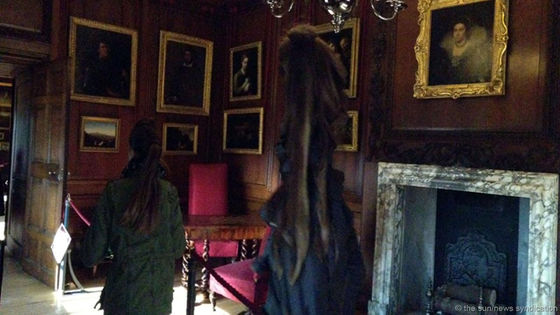 According to a survey, 42% of Americans believe in ghosts, and 39% of British believe in spiritual existence. There are many spirit photographs in the world, but it remains unknown at the moment whether "something" reflected in these is spiritual or a fictitious existence caused by human mischievous heart .
in Note, Posted by logu_ii