"CloudPlayer" application that allows you to play any MP3 audio source of Google Drive, Dropbox, OneDrive with smartphone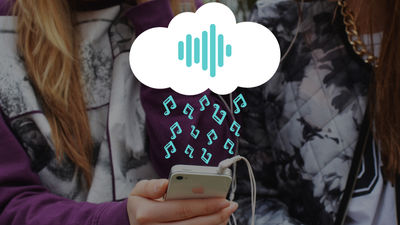 ByPerspecsys Photos

Storing the sound source in the cloud storage is convenient without pressing down the storage of the PC, but it is inconvenient when playing the sound source with smartphone etc. when saving the file in multiple cloud storage. You can play MP3 files saved on Google Drive, Dropbox, OneDrive in such cloud storage anytime, anywhere on your smartphone or tablet Android application is "CloudPlayer"is.

CloudPlayer ™ - Google Play Android application
https://play.google.com/store/apps/details?id=com.doubleTwist.cloudPlayer

CloudPlayer can be installed free from Google Plain.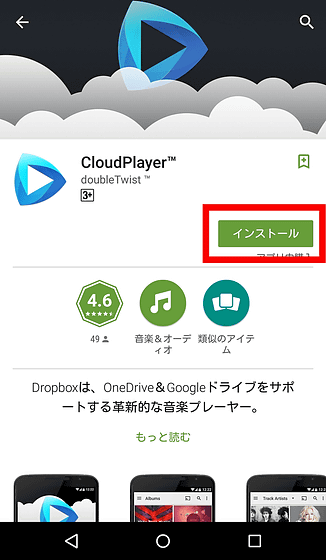 Tap "I agree" because necessary access authority is displayed.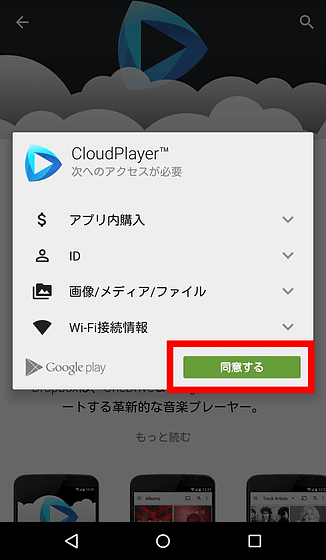 When the icon appears, tap it to launch the application.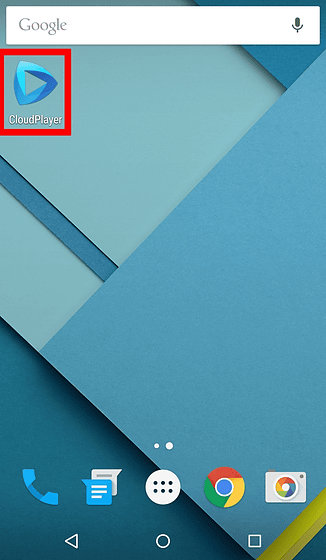 Only when you first start up, when you register your Google account, you can tap "SIGN IN WITH GOOGLE" because you can use a free pay plan for 7 days.If you skip this screen will never be displayed againPlease be careful.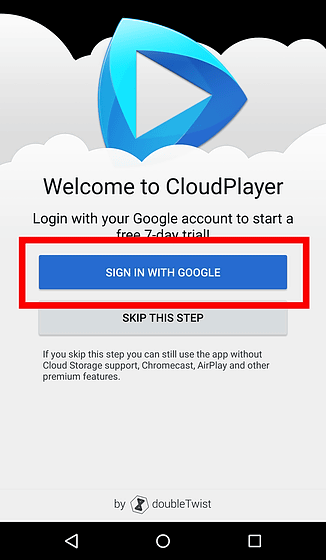 When CloudPlayer displays a request for a Google account, tap "Login".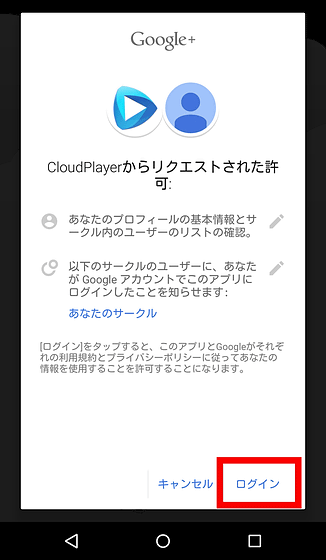 You will be prompted for Dropbox or OneDrive connections, but you can skip setting since it can be set at a later time.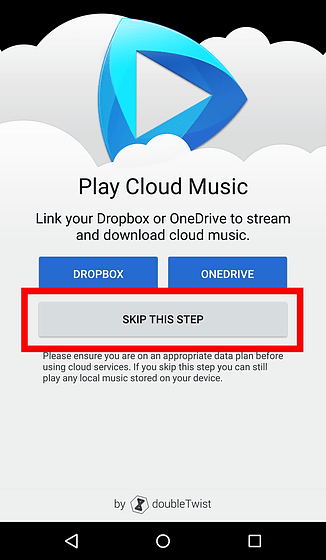 Although the top page is displayed, it is not linked with the cloud service yet and the list is empty because nothing is saved in the terminal. Tap the menu button on the upper left to set various cloud services.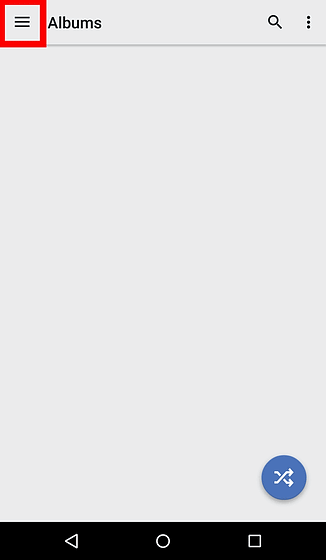 Tap "Settings" from the menu.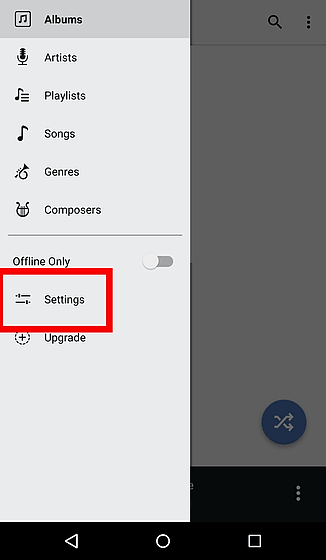 Tap "Google Drive" in Cloud Storage.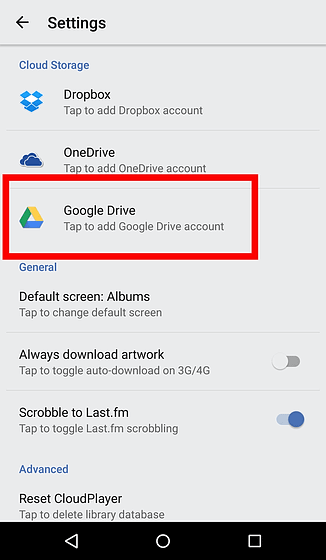 Tap "OK".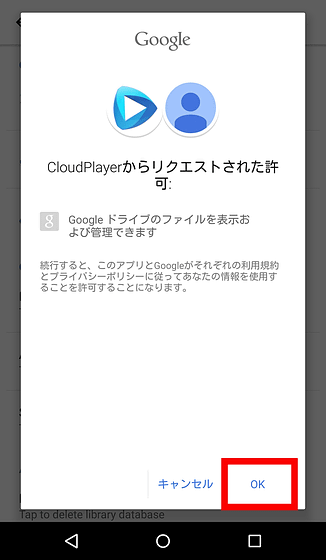 A Google Drive account with a capacity of 2 GB was displayed on the menu. Tap on the arrow at the top left ......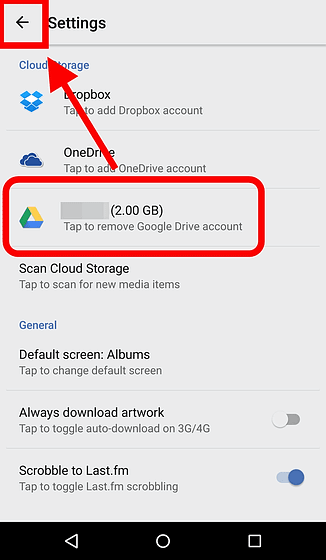 I'm reading media files from Google Drive, and it says that MP3 files that were not until a while ago will be added. Music MP3 files are royalty free "BensoundThose downloaded from.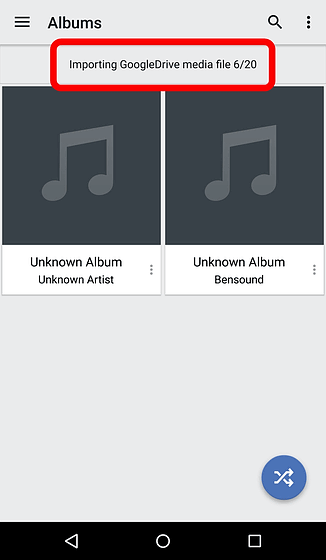 To check the list of saved songs, open the menu and tap "Songs".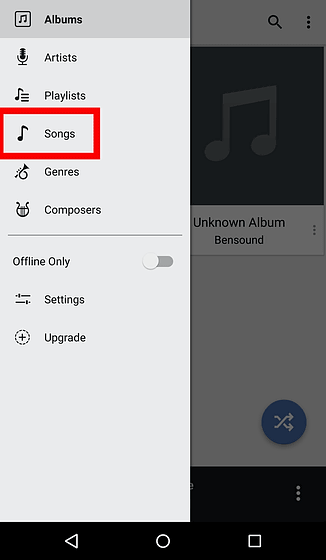 All the songs saved in Google Drive have been loaded and can be displayed in the list.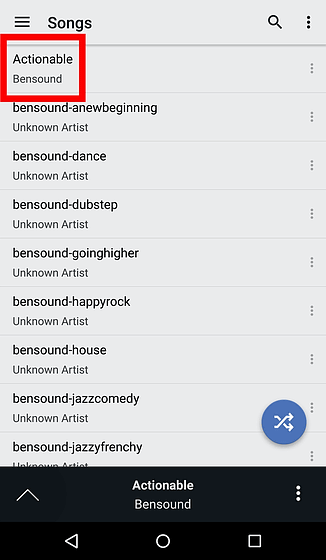 Tap the title to start playback. The sound quality is clear, there is no impression that the file saved in Google Drive is degraded, feeling that the standard of the general music player application is satisfied. To operate music, pull up the currently playing song that is displayed at the bottom of the screen upwards ......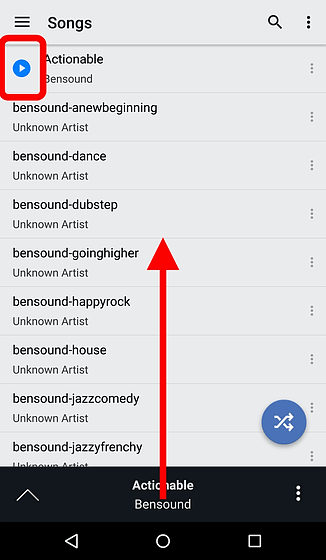 "Play / Stop" button, "Back / Forward" button, etc. are displayed.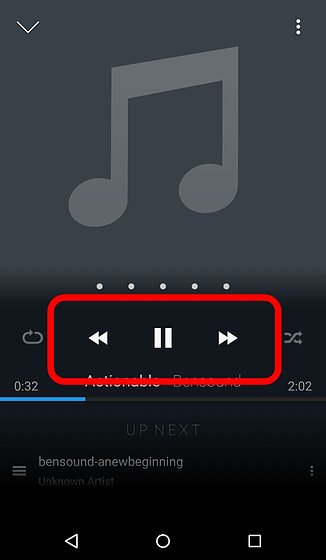 The arrow button at the bottom right of the list of songs has become "All song shuffle" button, you can play 20 songs at random by tapping.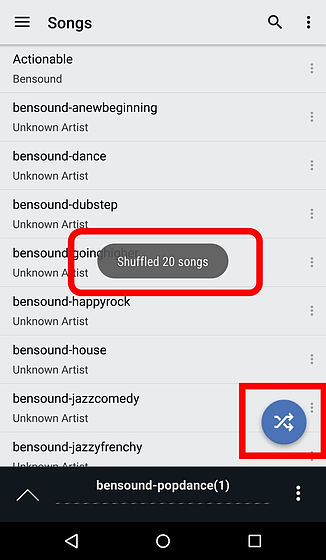 There is an item "Offline Only" that restricts communication in the menu. Once you've finished loading the sound source from cloud storage, you can play songs even in the offline state, so if you tap the toggle button, you will be safe because you will not consume communication capacity.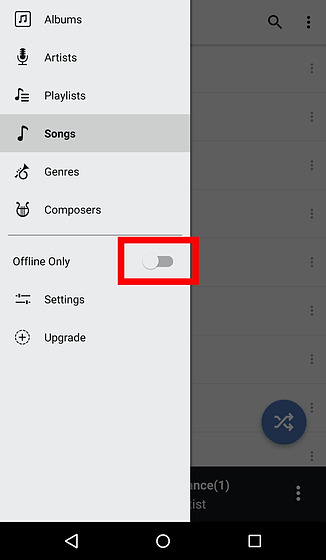 I tried playing the sound source that I had stored in Google Drive and can also use other cloud storage such as Dropbox. Tap "Dropbox" from the setting.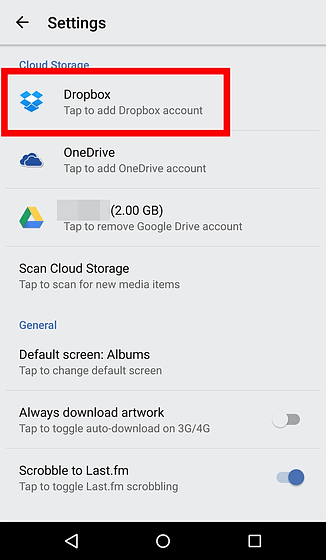 Log in to Dropbox.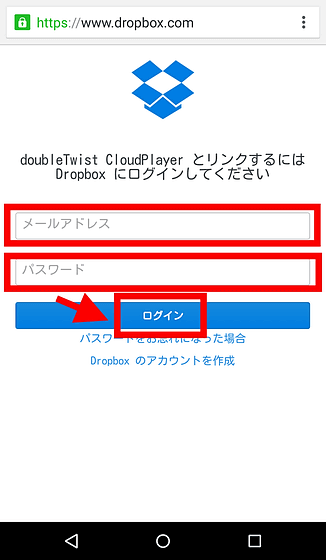 Tap "Permit".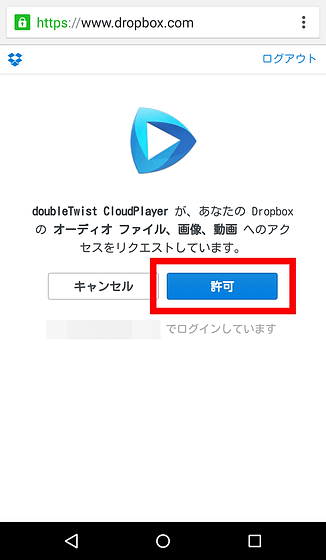 I am now able to connect CloudPlayer and Dropbox.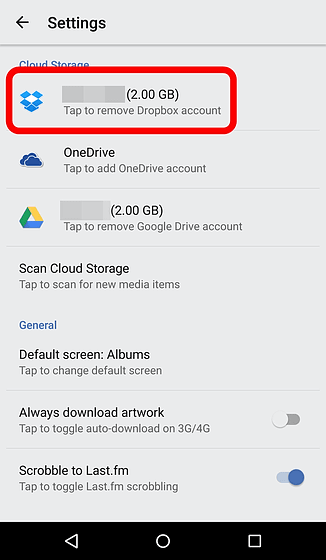 It is like this when OneDrive is connected. It is now possible to manage a total of 19 GB of Google Drive (2 GB), Dropbox (2 GB), OneDrive (15 GB) with one application. Tap 'Scan Cloud Storage' to import songs at once, or to load newly added songs to the cloud.



I read all the songs saved in the storage. The file saved in Dropbox has been renamed "dropbox - ○ ○", the file saved in OneDrive has been renamed "onedrive - △ △", so you can see that songs can be played from all clouds.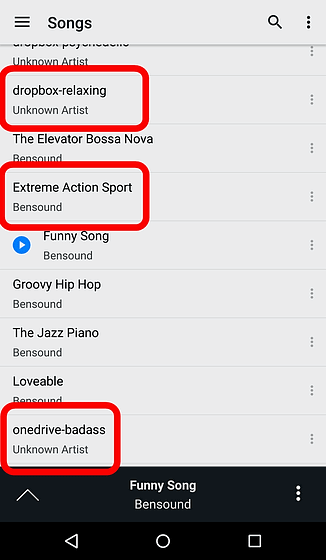 Note that the cloud service connection function can not be used after the 7 day trial period has elapsed. If you say "I want to use even for a fee!", Tap "Upgrade" from the menu ... ...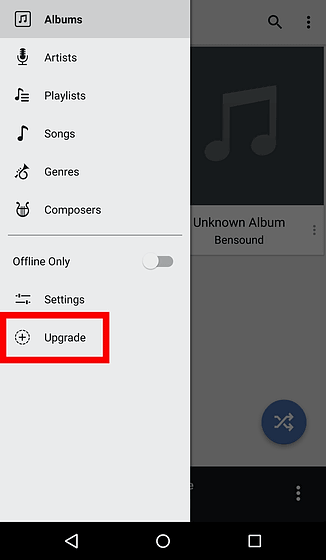 If you pay 617 yen, you will be able to use all functions for a long time. Paid version not only supports various types of cloud storage, it can also work with Chromecast, Apple TV, etc, CloudPlayer's own equalizer will be added. Since the above functions can be used for free for 7 days, you can decide whether to go to the paid version after trying it first.