Kokoon, a brain wave measurement headphone jointly developed by Onkyo that allows for quick and easy sleep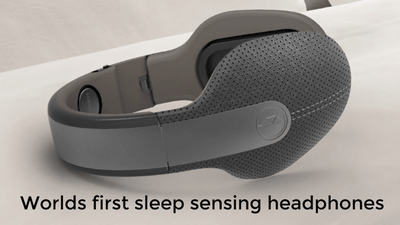 In addition to being able to listen to music with high sound quality, new sleeping headphones that can measure the brain waves during sleeping and automatically flush sounds that can sleep comfortably and can record sleep are called "Kokoon"is.

The ultimate sleep sanctuary: Kokoon EEG headphones by Tim - Kickstarter
https://www.kickstarter.com/projects/1861630723/take-control-of-your-sleep-with-kokoon-eeg-headpho

Kokoon's functions and development confidential stories are to be understood by looking at the following movies and others.


Mr. Tim Antos, who is also a technical engineer and a CEO of Kokoon, seems to have noticed that as soon as night he worked in the daytime, he spent an idle time to sleep, a few years ago.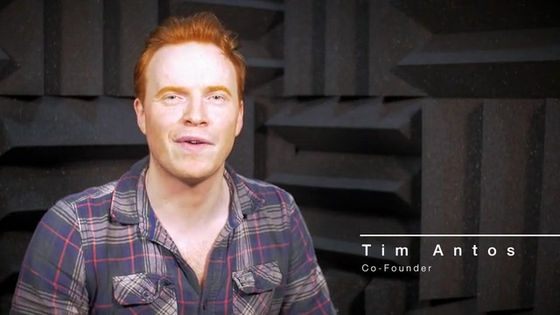 Mr. Antos said that "Kokoon" was completed as a result of thinking about a way to sleep more naturally without relying on drugs and earplugs, which can be incorporated into a busy life style.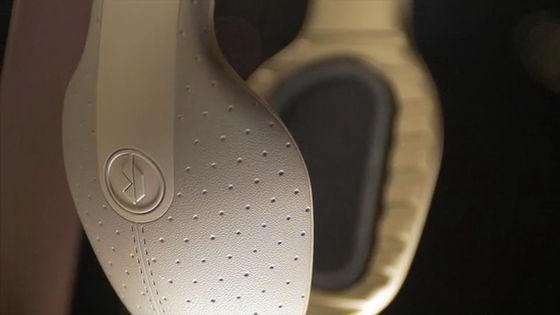 Kokoon seems to be finished in headphones that create a space where you can relax anytime and anywhere, while traveling by car ......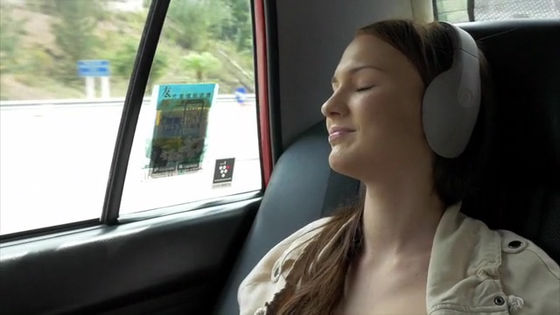 When you sleep on a train ... ...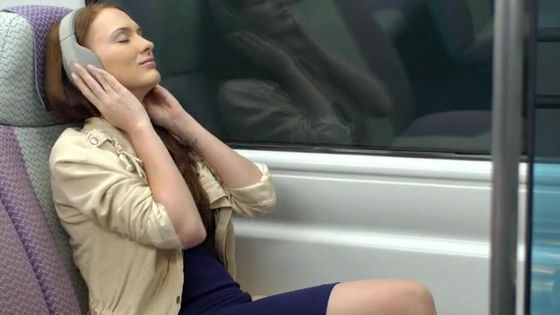 And of course you can use it even at bedtime every night. Music that brings the brain naturally to the switch off state has come to flow from Kokoon.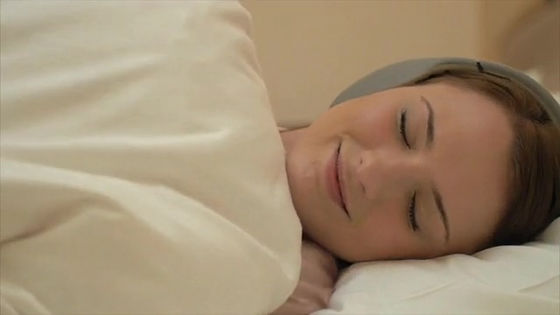 To play music, use smartphones, select sleep mode from the dedicated application as "sleeping" "only one cycle" "light nap" "deep nap" from four. Then just set the wake-up time and tap the play button. The application is planned to be offered for iOS and Android, and cooperation with iOS healthcare application is also under planning.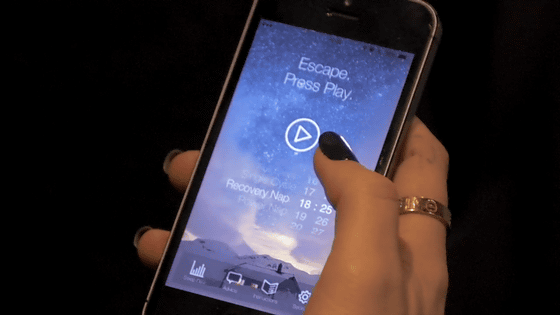 Also, existing headphones are somewhat uncomfortable with steaming or squeezing ears when they are wearing at bedtime, but Kokoon seems to let the inside of the headphone escape by using gel material for the pad part It is becoming.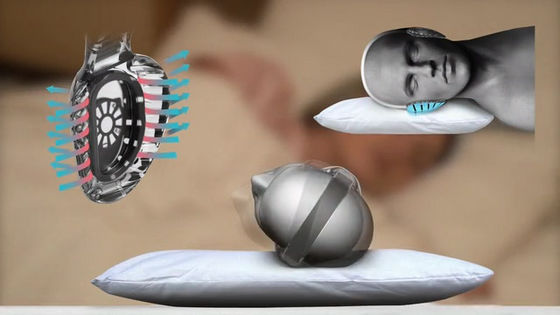 Furthermore, it is said that the structure of the ear and head does not hurt when turning over.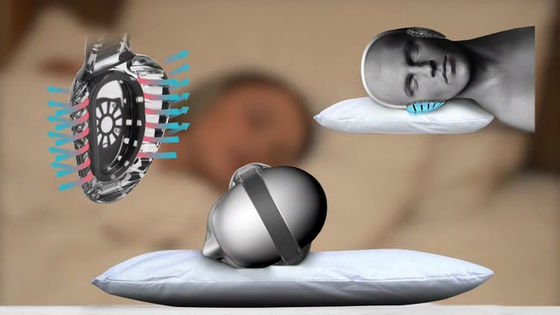 The head band has a sensor to measure brain waves. It is a mechanism that measures optimum music by measuring the depth of sleep.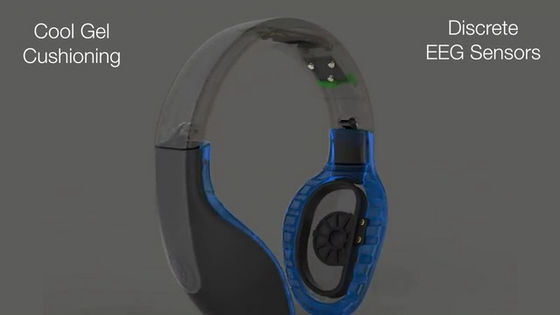 Even in the aircraft's airplane which makes me feel noisy, I can sleep better thanks to the noise cancellation function.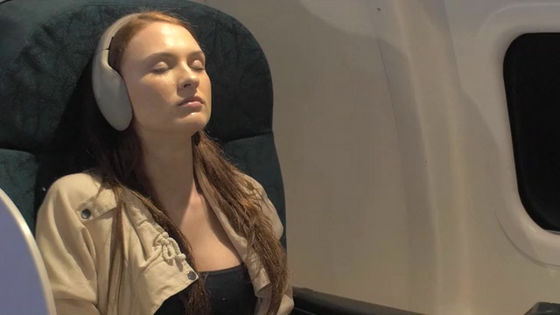 Because Kokoon sounding an alarm at "Awakening time" according to each sleep cycle, you can have a pleasant morning.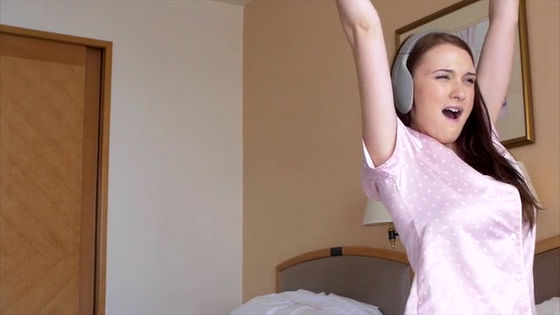 The appearance of sleeping measured by the sensor can be confirmed by the application. Evaluate the quality of sleeping out of 100 points ... ....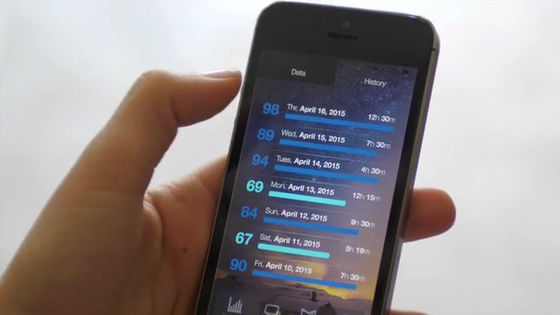 You can see the depth of sleep graphically.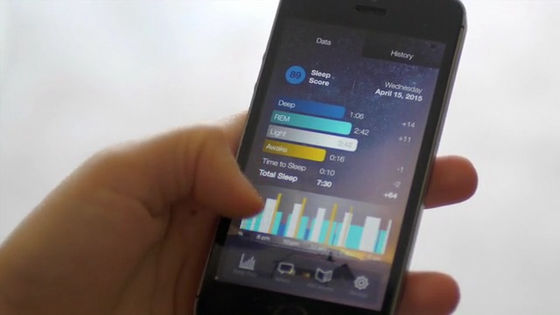 Also, Kokoon can be folded up, so it's easy to carry.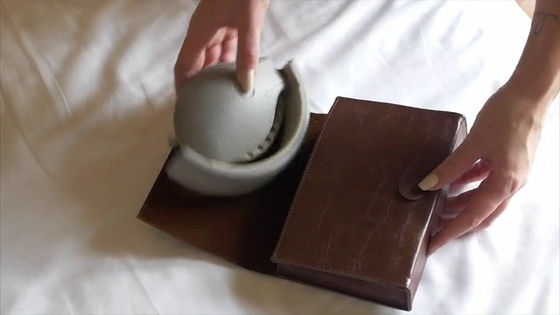 By storing it in a special case ......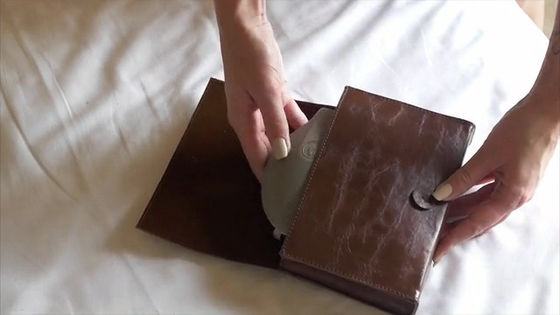 It will fit in the bag and will fit in spot.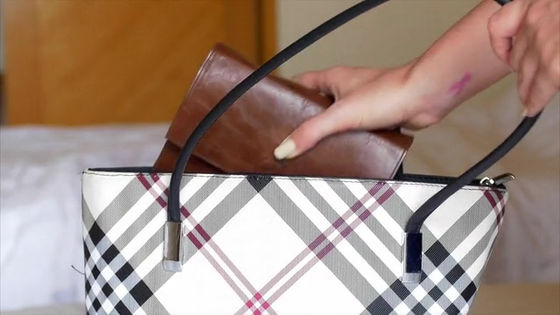 Richard Hall, co-founder of Kokoon, has been involved in the development of Kokoon for two years and has worked with many engineers and designers and scientists who are studying sleep.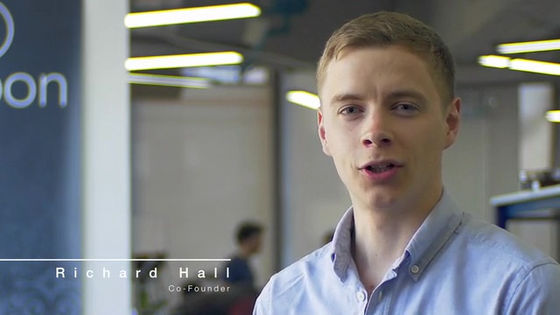 This is where we are making Kokoon's prototype by hand.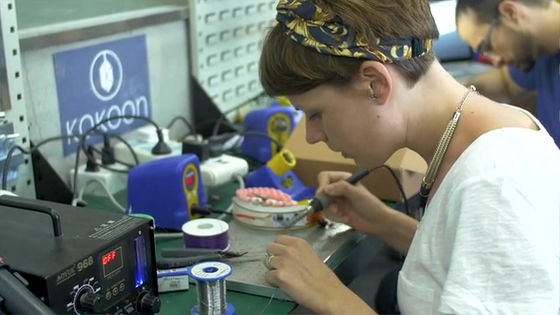 It is said that he made hundreds of prototypes and repeatedly tested and refined.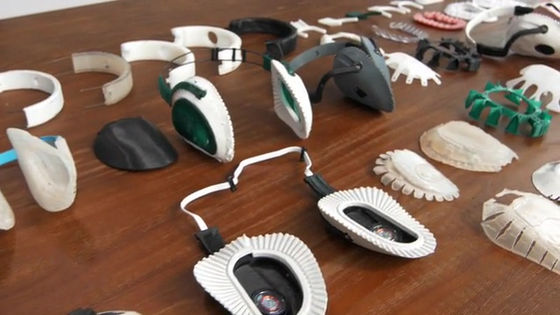 And that is Kokoon, it was created. For the development of Kokoon, Japanese acoustic equipment manufacturersOnkyoIt is engaged, it is finished in headphones that can be used when sleeping, and that you can enjoy music with high sound quality.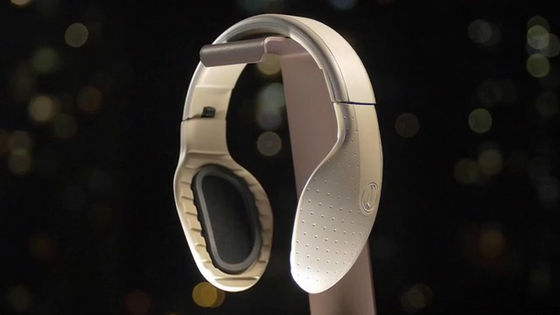 Furthermore, using the developer's kit of Kokoon, "I take several sleeps a dayMultiphase sleepControl of Sleep "" Learning at Sleep "" Meditation ""Lucid dreamYou can use various ways of using such as "Control of music" and "Playing music according to the shape of EEG".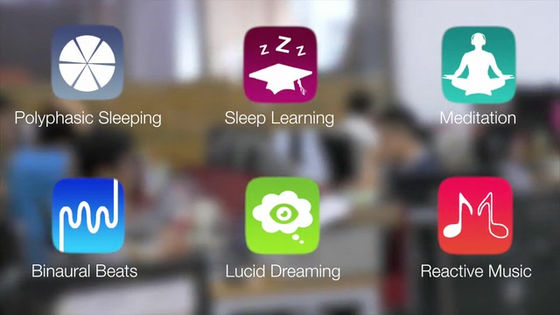 The detailed specifications of Kokoon are as follows.

◆ Kokoon body
· Color: light gray, dark gray
· Continuous operation time: continuous playing 11 hours, sleep mode 25 hours
· EEG sensor
· Active noise canceling function
· Bluetooth 4.0: BLE / apt-X
· Hands-free call function
· Airflow structure to prevent steaming
· Cool feeling gel pad
· Outside: leather material
Inside: cotton material
· Cover is washable

◆ Accessories
· Leather Travel Case
· USB charger
· Audio cable
·Eye mask
· Sleep guide book
·user manual
· Free application download right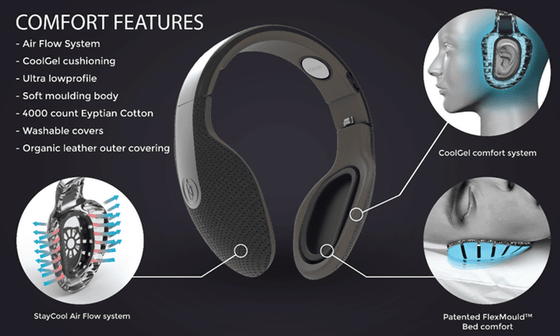 Kokoon is a cloud funding siteKickstarterWe are now looking for investment, and we have succeeded in gathering about 600,000 dollars (about 75 million yen) which is about 6 times the target amount at the time of article creation. People who contribute are able to get the products according to the amount, and shipping to Japan costs an extra $ 15 to $ 25 (about 1800 yen to 3100 yen) shipping fee.

· $ 139 (approx. 17,000 yen):One sleeping sensor and no apps, one in a raw state Kokoon
· $ 189 (about 23,000 yen):1 sleep sensor and Kokoon with application
· $ 329 (about 40,000 yen):Two sleeping sensors and Kokoon with application
· $ 329 (about 40,000 yen):One sleeping sensor and app with Kokoon and a developer kit
· $ 830 (about 100,000 yen):5 sleeping sensors and Kokoon with application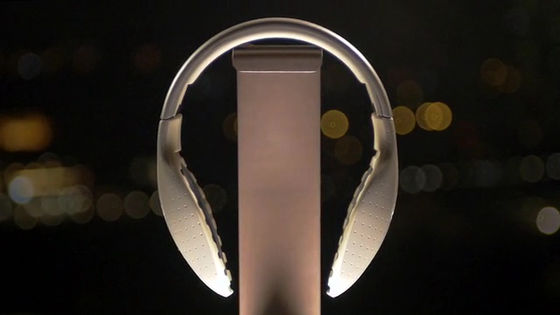 The deadline of investment is 12 o'clock on Saturday, July 11 th (Japan) time.

The ultimate sleep sanctuary: Kokoon EEG headphones by Tim - Kickstarter
https://www.kickstarter.com/projects/1861630723/take-control-of-your-sleep-with-kokoon-eeg-headpho