Power saving high performance Octa core CPU & curved display "Galaxy S 6 edge" haste photo review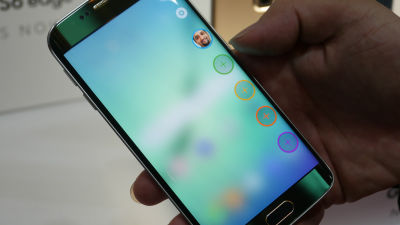 High performance octa core CPU which reduced performance by 50% compared with Galaxy S5 & has a high performance octa core CPU with reduced power consumption by 30%, a curved surface display that makes images come up, a home button that supports fingerprint authentication, a bright camera with F value of 1.9Galaxy S 6 edge"Will be released from SOFTBANK. Softbank's first Galaxy series "Galaxy S 6 edge" was held on May 19, 2015 "New model / new service launch meeting of SOFTBANK MOBILEI actually touched it.

Galaxy S6 edge | Search products from the list | product information | mobile | SoftBank
http://www.softbank.jp/mobile/products/list/galaxy-s6-edge/

I came to Galaxy 's booth.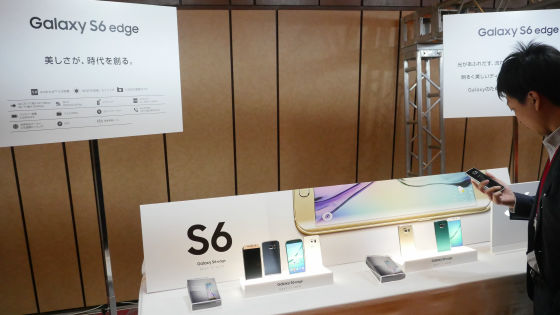 This is "Galaxy S 6 edge".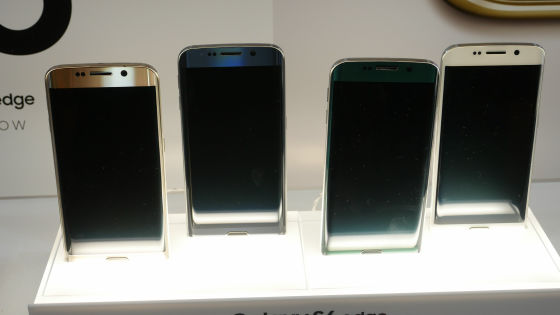 The color variation is gold, black, green, white.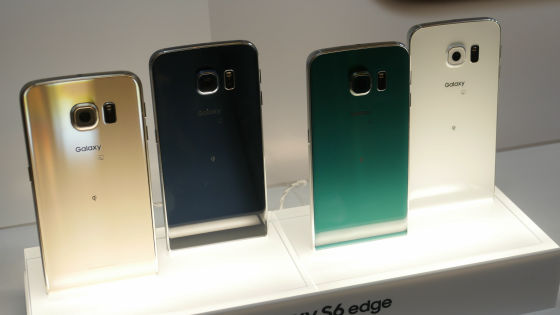 When you bring it in your hands, both ends of the display are bent and fit your hands. The main body size is 142 mm in length × 70 mm in width × 7 mm in thickness, weighing 132 g. High resolution (2560 × 1440 pixels) which can clearly see fine letters on display · Organic EL with pixel density of 577 pp is mounted, brightness adjustment adaptable indoors / outdoors is also possible.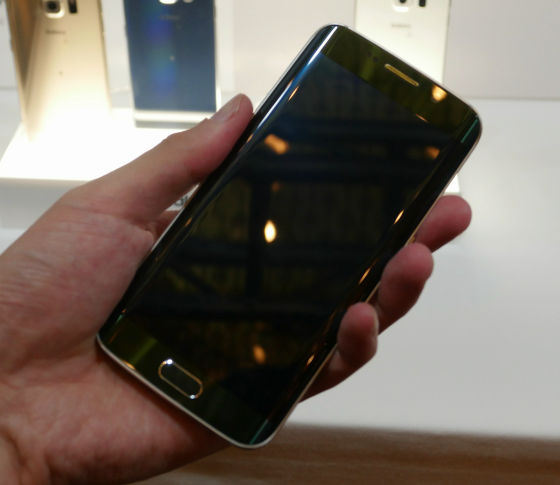 On the top is a 5 megapixel sub camera that is strong against camera shake.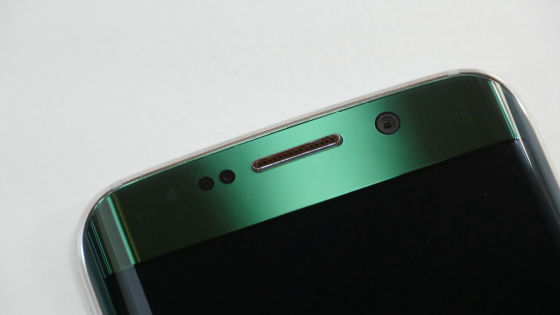 Home button with fingerprint authentication at the bottom.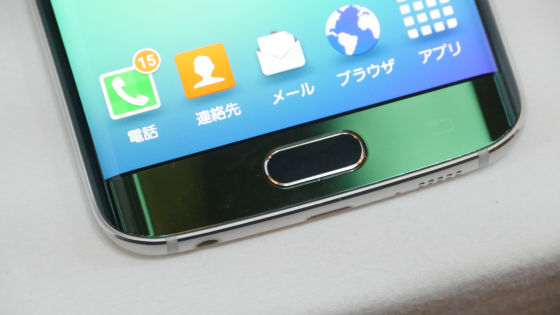 back. Tempered glass that is hard to break is used on both the front and back sides, and anti-fingerprint coating is also done.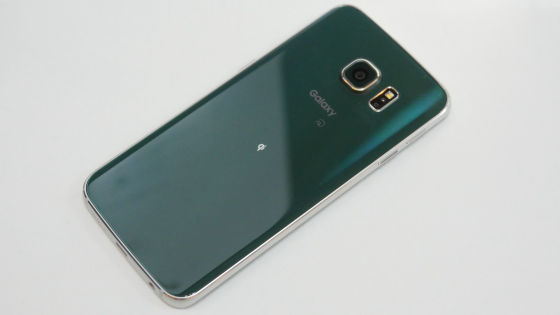 The main camera with 16 million pixels is equipped with optical + electronic vibration reduction function. Below the main camera is the "Galaxy" logo.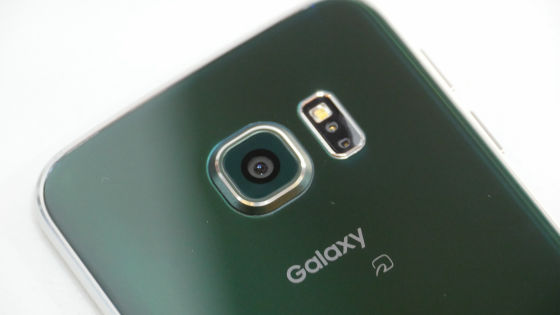 SIM card slot and IrRC compatible infrared sensor on the top.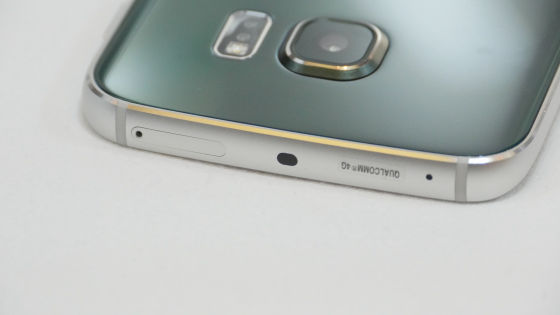 Speaker and Micro-USB port and earphone jack on the bottom.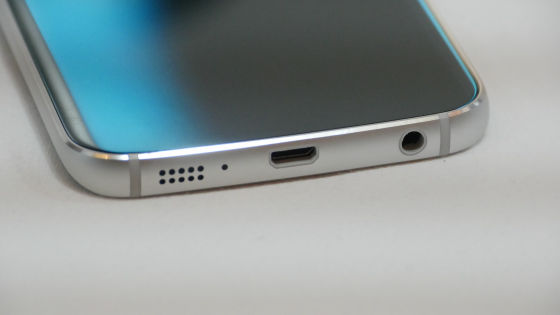 Left side.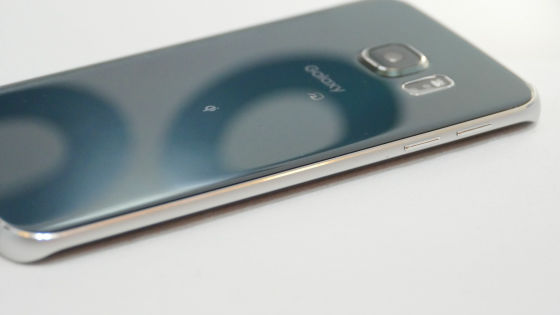 Two volume adjustment buttons, the side is a metal material.



right side.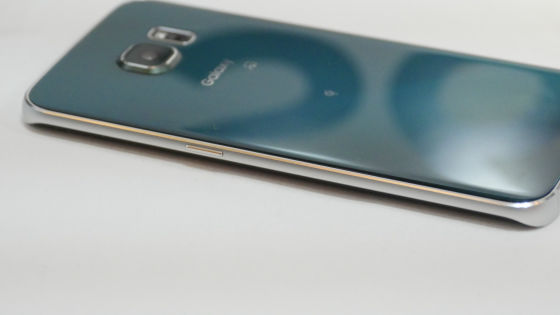 Power button only.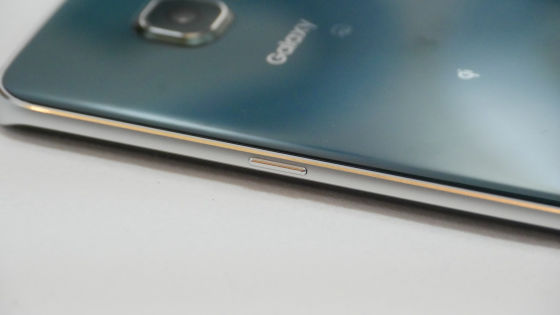 Even if you use an application etc., if you press the home button twice ......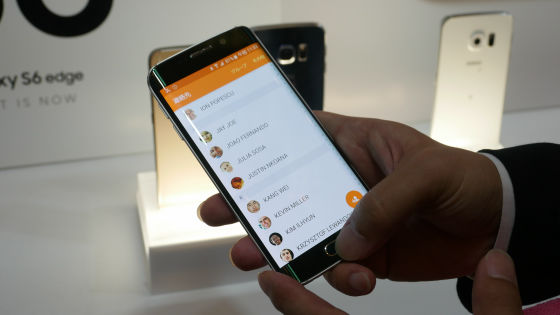 You can start the camera instantly.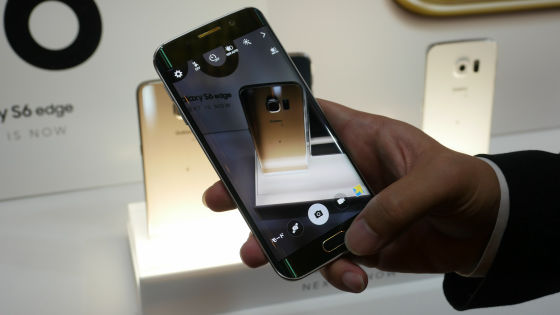 It is possible to register contact information for five people on the edge screen part of the curved surface.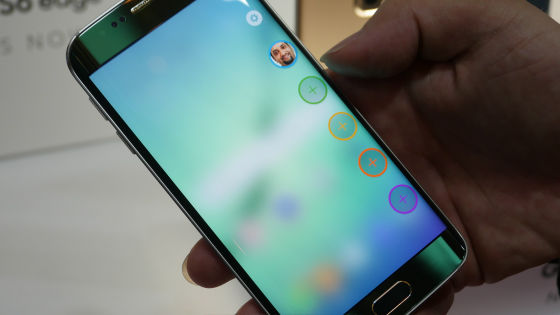 By tapping the icon of the person you want to contact, you can quickly contact by email or phone.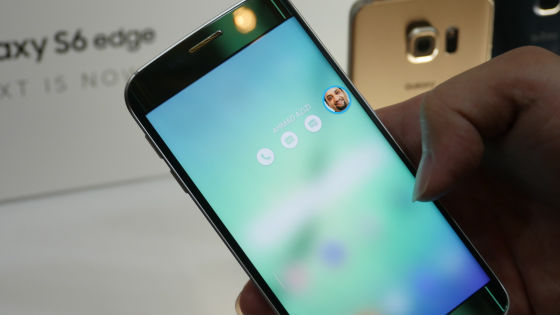 When rubbing the edge part of the curved surface ......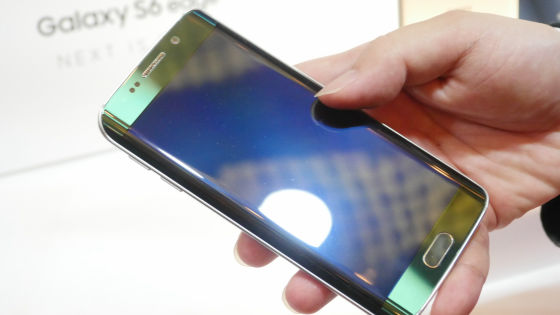 It is possible to confirm the current time etc. immediately.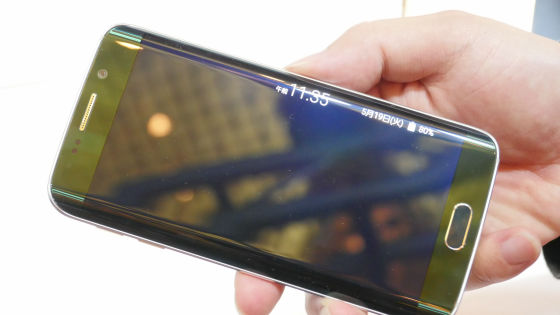 The main specifications are as follows.

display: 5.1 inches
size:Height 142 mm × width 70 mm × thickness 7 mm
weight:132 g
Continuous talk time:3 G: 1470 min / GSM: 640 min
Continuous standby time:4 G LTE: 400 hours / 4 G: 400 hours / 3 G: 440 hours / GSM: 360 hours
charging time:110 minutes
Battery capacity:2600 mAh
display:5.1 inch Quad HD (2560 × 1440 pixels)
OS:Android 5.0.2
Built-in memory:ROM 64 GB, RAM 3 GB
Processor:Exynos 7420 Octa Core 2.1 GHz (Quad) + 1.5 GHz (Quad)
camera:Out camera About 16 million pixels / CMOS, in camera approximately 5 million pixels / CMOS
Wireless LAN standard:IEEE802.11a / b / g / n / ac compliant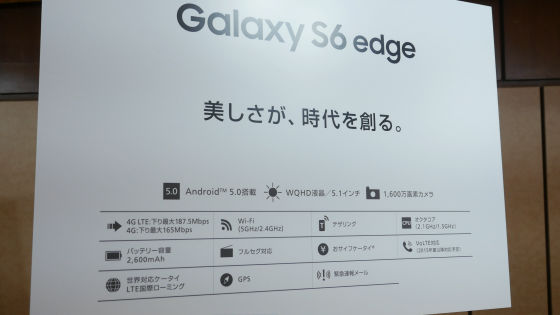 GIGAZINE also conducts a detailed review of "Galaxy S 6 edge", so if you want to see benchmarks and more detailed feature introduction etc, you can check the following article.

Bilateral curved display & proprietary "Galaxy S 6 edge" review with 64 bit OctaCore SoC Review - GIGAZINE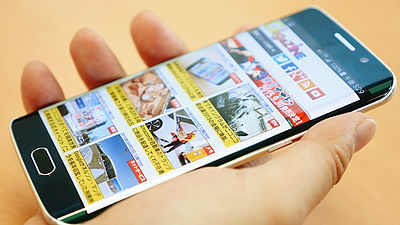 The release of Galaxy S 6 edge is May 29, 2015.