Interview about "Tokujyuku - Miss HOKUSAI ~" to Director Keiichi who made movies of my favorite movie without missing a single cut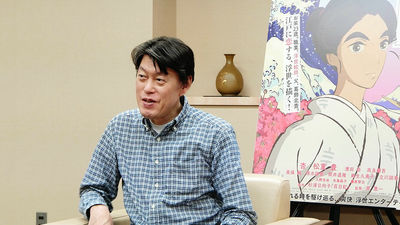 The movie "Crayon Shinchan" series "Jungle calling the storm" "Moorets calling the storm! Counterattack of the Otona empire" "Urbat that calls the storm! Sengoku great battle" and "Kajin no ku to summer break" "Colorful", Kensuke Keisuke Director Keiichi's latest work, which made a live-action movie "Hajimari no Michi" of the director's birth 100-year project, will be released today from · Saturday, May 9Mexico - Miss HOKUSAI ~"is.

The original is "Momochika" of Manga artist Hidako Sugiura who died in 2005, Hara is a passionate fan of Sugiura's work. I have asked such director to tell stories.

Movie "Momozuka Miss Hokusai" Official Site
http://sarusuberi-movie.com/index.html

Production I. G / Work Introduction / Mexico - Miss HOKUSAI ~
http://www.production-ig.co.jp/works/sarusuberi/

GIGAZINE (hereinafter, G):
The original "Masukuni" this time is Manga from Sugiura Hinako. Hara said he is a fan of Mr. Sugiura's work ever since he met "Flow Edo Sparrow", and this time it is related to Production IG and that it was decided to make "Hyakka" as an animated movie , Have you ever made a plan as Sugiura's work "I want to animate!" In the past?

Director Keiichi Hara (hereinafter, original):
Although I was thinking that I wanted to make it someday, though I thought that the original work of Mr. Sugiura still has a high hurdle to me, I never did it as a project. For me, Mr. Sugiura's original is perfect so I could not make a bad copy. But when I went to see Mr. Ishikawa of Production I.G, I brought Mr. Sugiura's work "Concubine" with the feeling that "I could be happy if I can make such a work, for example." Then, in fact, I was told that Production I. G had a plan of 'Momochika' moving. At that time it did not happen, but in Ishikawa-san, it was linked with what I took Mr. Sugiura's original work and that the plan of "Momoika" was once inside the company. So, Mr. Ishikawa asked me for a proposal of "Do not do" perfumed rice "", and it was a reply that "I will do it".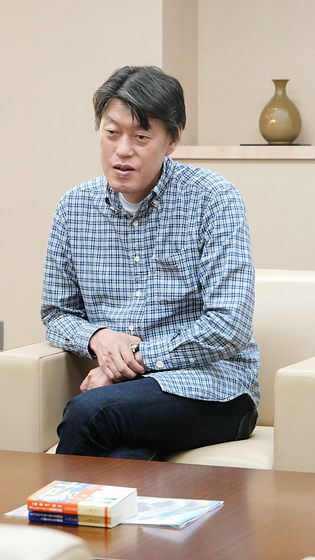 G:
Mr. Ishikawa says that it was a consultation saying "The scale is within 90 minutes, will you do it?", But how about as being within 90 minutes?

original:
Hmm ... ... as a director 90 minutes is short because it will be a thing to cut off various things. But, I thought that "Ishikawa is really good". If you cast me a project called "日 日」..............., It will be long, it will take a long time and it will cost you a budget. So I think firstly, "I think that the budget is this, the length is within 90 minutes, so if it can be done with that, I really do make it," I think that judgment is not wrong at all.

G:
I see.

original:
However, since I wanted to use as many episodes as possible as my favorite original, I thought that the episode that can be used will be limited if it is 90 minutes. But I did not want to say "It's impossible if it's two hours." As 90 minutes made a variety of films such as "Crayon Shinchan" movie series, "It can not be impossible, I can do it."

G:
There were things like the meaning of the director there.

original:
Yes.

G:
It is embarrassing because Hara is a newcomer who began to read the original after hearing the story that "Hundred cissus" will be made into a movie, but from the all 30 episodes of this original, there are six editions There were about 5 things that were partially used, but this is a feeling that "Somehow 6 pieces were inserted" as there were quite a few parts that weeped out when choosing an episode.

original:
Well, it feels like I packed it tightly. Of course, if you make the tempo faster you may have used other episodes, but again, in order to properly draw Sugiura's original work, intercession, silence and darkness, it seems that the original episode 6 is the last one I judged.

G:
Is the director particularly favorite episode included?

original:
Yes, they are all my favorite works. I chose it based on it.

G:
In assembling the story, it is said that the original axis shows the relationship between the sister of Sakae and the sister who was drawn in the final stage on the vertical axis, how did you assemble towards this end?

Race and grace of the hero who is the center of the story.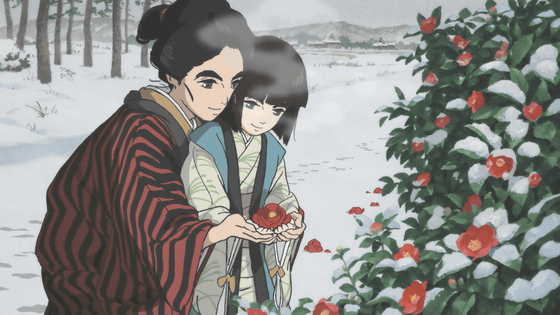 The two fathers are people known as ironwares, rare Ukiyo-e artist Katsushika Hokusai.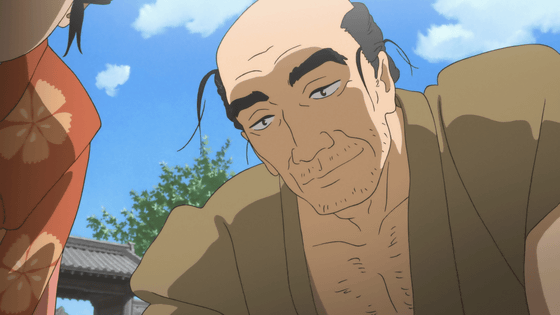 original:
I wanted the seasons to go around. As the original draws each season feeling carefully for each episode, first of all I arranged the titles of the stories and wrote out which seasons each was talking about. As I read about the topic as long as I see the title (laugh), it starts from summer first, then fall, autumn, winter, spring and summer. I have considered how to arrange them.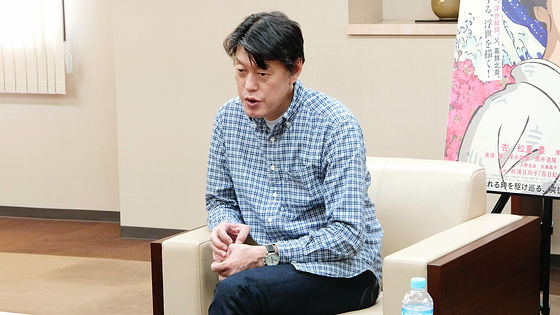 G:
Indeed, it was such an order. There were plenty of episodes of women 's luck with Zenjiro if it was the original, and there were stories of Mr. Inoue who was a female disciple of Hokusai here and there, but it has been torn down in the movies.

original:
The bad habits of Zenjiro's bad habits and the scenes where Hokusai with a female disciple eats a turtle are my favorite episodes, but I was worried that it might be distracting if it spreads to that place. I thought that "The main character of this movie is a prosperity" I thought to go through, so it seems that the other people's episode cried out crying.

Even without an individual episode, the entanglement with parents and children of Hokusaku is healthy Zenjiro (right).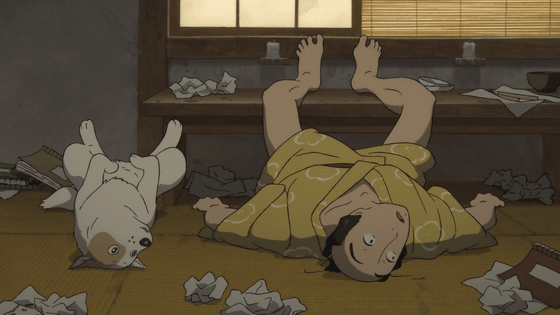 G:
From the last episode "Yando" that was not included in the first published book, the part that goes to draw snow scenes was pulled out. With the original story, "A strange child appeared ......" When it was a movie, Sakae went out with a grace and went out and developed into a story to play snow with a neighborhood child at a tea house.

original:
When I thought that I wanted to create a scene of snow because I would like to draw a sense of season as well, I recalled "There was an episode where three rice burdens had Ryori going to Nagarebu load", so I thought from there What is it? As for snow playing, I wanted to make a scene that is graceful after all. It is my cruel judgment that the end will not work unless you show such part to the customer (lol)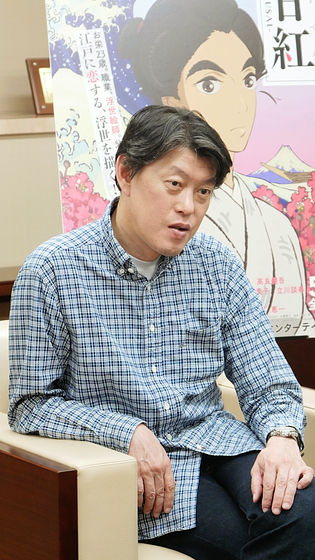 G:
If it is the original, you can only have an episode lying down. In the movie, we ride the ship with Sakae and Zappan! And "Okinawa Kanagawa Okinawa", but that is because they want to show off a gratifying grace, is not it?

original:
Yes Yes.

G:
Finally, indeed, it became a picturesque picture in a picture-like form of "Kanagawa Okiwagami", but maybe you should put that in?

original:
I agree. In Japan and overseas as well, I think that picture is the most famous for speaking of Hokusai, so I thought that I should challenge to move that picture as it is an animation.



G:
In the interview at the time of the work completion "There was also fear only to the works that I like too much, but the finished image is very good, so now I am relieved anymore", but it has been finished Where is the part that you think is yourself that you could do well here by looking at the video?

original:
Of course it seems like the scene of the wave I talked about, and I think that the scene of the fire could well make such a scene well. The rest is the scene where Sakae runs with grace. That is,Background video (back)In the anime of the past, background animation is used in the place where it is here, it was, so to speak, it was the flower of animation. However, when collaboration with 3D is becoming commonplace, if it is time to create a scene that is now, if you create camera work in 3D, synthesize hand-drawn characters there, not hand-drawn , I think that it will be treated as if the actual background is moving. But, I thought that there was somehow old-fashioned animator, thought up to camera work alone, to use the background movie that draws while moving the picture little by little. I thought that background video is suitable for this scene.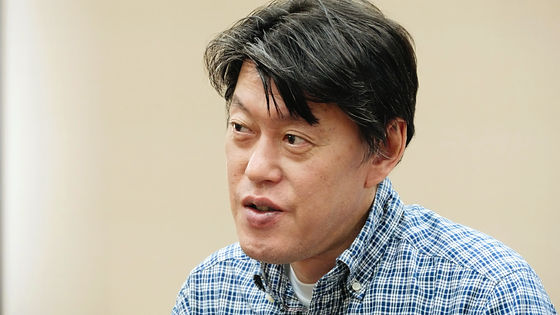 G:
That scene was swept away when it was an original, and when Sakae runs out, the screen changes already, but it was impressive when it was a movie and it changed into a scene with a feeling of dynamism. Is this coming from a place where the director complemented the movement when reading the original?

original:
No, I did not think that such a picture should be between the coma and the frame. This is what I came up with drawing a storyboard.

G:
Indeed, because I make it a movie, I thought about using background video here.

original:
That is a cut like you think "Maji ......" at the point of drawing a storyboard when people on the scene of animation saw it. Already, the drawing staff tremble, tremendous, the production staff flutter. Because, that one cut can only be painted over many months alone. I understood that and I drew a storyboard too.

G:
At the climax of the movie, this will surely make you painful when you make it, but you only have to do with background movies.

original:
Yes. I feel like a movie must have a scene where the director is disturbed. Alright, I drew it thinking, "Here I am going with this picture!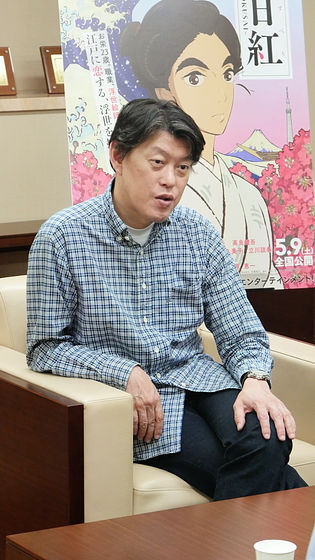 G:
I see ...... I think that it is difficult for scenes of this background movie as well as the fire scene that I mentioned earlier with animation.

original:
It is serious! What I wanted to put in the scene of the fire is words, "Fire and fight is the flower of Edo" but it is pictorial and gorgeous. Indeed, people in Edo seemed to have lots of fire fans, and I was irresponsibly irresponsibly thinking about people's harm, saying "Oh, you are good" and I was watching it (laugh). After that, as I thought that the contrast of the night darkness and flame was a picture as a picture, I thought I would put it in. But it was good to draw a storyboard in that scene, but I thought who would picture it (laugh)

G:
Is it an animator who is responsible for the place, can it be done over time, or is skill important?

original:
It is important. The scene of the fire was Toshiyuki Inoue, the animator representing Japanese animation circle did it.

G:
Oh! Director Oshii Mamoru 's director Takeshi Hara was issued at the talk event, saying that "If five Inoue Toshiyuki have five animation movies", it is exactly the power of Mr. Inoue' s power.

original:
That's right.

G:
Who was destroyed about the background video of the scene where Sakae is running?

original:
That is a person who did Mr. Masahiro Sato and did a drawing director of "colorful". Even a good animator is a young person, you probably can not draw that.

G:
Is not it just a good thing you can not do?

original:
After all, I can not do without experience. If you are planning to make such a cut now, you will often be working with 3D. Sato-kun is a man with career as it is, so far it must have drawn background movies and so on until now, so I think that probably could not be drawn if he was that kind of person.

G:
When new people and young people are asked to do background videos, it is hard to get ah.

original:
I think so.

G:
What I remembered in the director's remarks on "日 日」 」」....................................... Normally, how many missing numbers will appear in editing work?

original:
After all, depending on the work, "Crayon Shin chan" also has some missing cuts, and when "Kappa no ku to summer vacation", it is about 40 minutes including what is completed up to the picture, in the middle of drawing, Because I am cutting it. The storyboard has 3 hours, so after all the finished version is about 2 hours and 20 minutes.

G:
Since the main part of the Blu-ray special edition was 141 minutes (2 hours 21 minutes), it is equivalent to 40 minutes ... ....

original:
It will be terribly wasteful work (lol)

G:
If it is a part that seems to be able to produce images, although it can flow without problems even though it is inserted, it will be cut out with various circumstances.

original:
That is the fight between the investor side and me. From the investor who wishes to succeed box office, the shorter the shorter the better the shorter the better because the customer is afraid to shy away by the length. "It's 2 hours 20 minutes though it's an animation?" ...... It was painful to really cut at that time.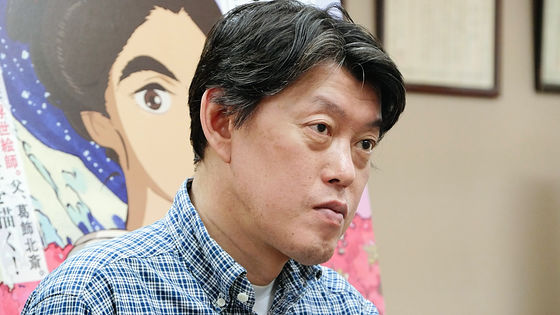 G:
It was completed this time without any missing numbers.

original:
It is the first time I did not put out any cuts in my movie.

G:
Is this feeling that I put it in exactly as I repeated the calculation over and over.

original:
Anyway, if you draw a little storyboard, calculate it by including the number of seconds and if you find that "this scale will probably run out of 90 minutes at this point in the scenario," at that stage, While continuing to advance.

G:
The labor in the painting contest stage is tremendously huge.

original:
That's right.

G:
This is also a question for what the director was talking about at the event, "There is always external pressure to make a commercial work, but I do not think that it is annoying, but to make opportunities to generate new ideas for the other hand There was also a story saying "There is also. Is there a great idea that has come out including such works as before?

original:
I did not come out quickly, but there were various kinds. When you are told, first of all, you come to mind first, "Damn, say something unnecessary!" Or "Why do you say that!" ... But how to convince it When I think about it, there are times when I think that "There is something better to do, rather that you are better!" (Laugh)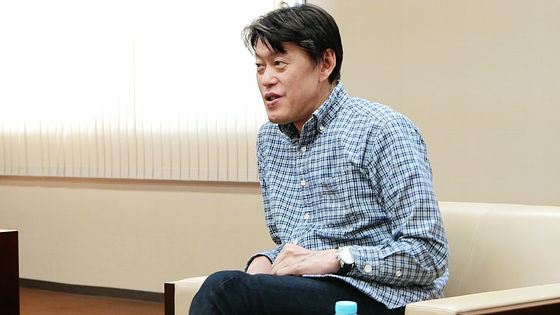 G:
There was something that did not come out without external pressure.

original:
Yes. For example, "There is a person in a certain special circumstance, there is such a thing, there is something to be said, there are various things, it has become like this" After writing it for a long time Is not it going to be? But, if you omit all explanations and that man says, "There are various things ...", it is done with that. The customer also thinks "What was going on?" Rather, you may stimulate your imagination, do not you?

G:
I see. Although the talk flew a little, real Sakae seems not to be a very good person, Mr. Sugiura's original work also calls Hokusai "ago", and where there is no principalHanzaburo 7 (Niboshishichi)Far from being told, it was said that it was "化 十 う う)". This director was "Becoming as beautiful as possible in making animation, but trying to make the eyebrows thicker" so now it became a visual of Sakae, why was it eyebrows there? Although it is a key visual and a trailer, it has become impactful.

Even in the main visual where Sakae walks along the river, you can check the thickness of its eyebrows.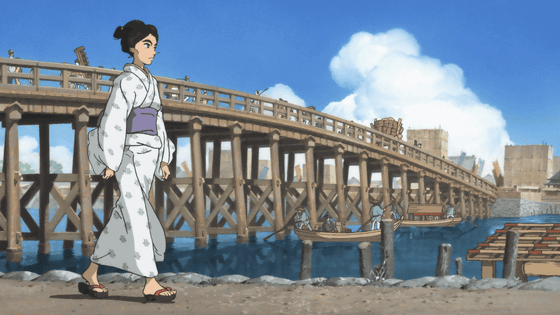 original:
I just wanted that impact (laugh), I thought that just a beautiful person is boring. I was thinking that I wanted somewhat special features somewhat, it was to thicken the eyebrows.

G:
Just as the fashion epidemic has gone a whole week, it seems that a boom of light brow browsing is coming now, are you still referring to it?

original:
This is just a coincidence, I often get to hear words like "Taiwan boom" and I think it is a shame (laugh).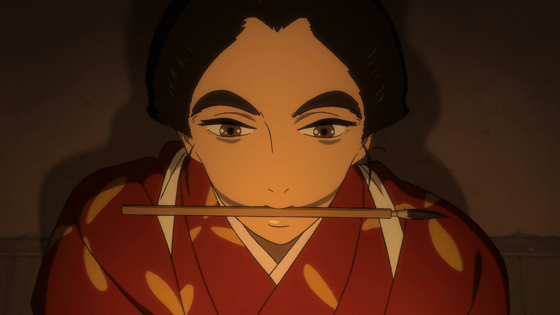 G:
Even when the director made the first live-action movie "Hajimachi no Michi", I also heard a story, but in that interview there is a story such as "There is a remnant of live-actions and it draws the contour roughly" , It seems that it was about when I was doing drawing work of this "Momochika". Regarding this storyboard work, in the making of this work I was told that "When I start drawing an animated storyboard, I feel tired of whether white paper is stacking like a mountain and drawing this again" However, do you get tired of the director who has worked in the animation industry for a long time?

original:
To do. Look at that white paper and do not think "I will do it!" ......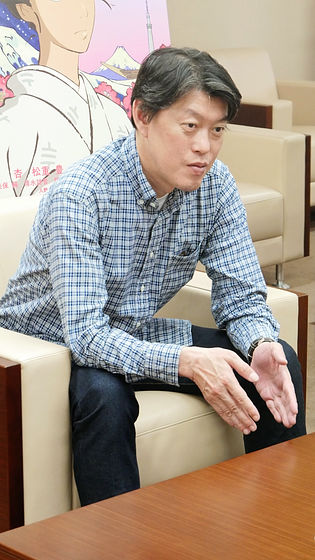 G:
It is not "a new work, well, it's a start from the beginning!", It starts with a feeling like "Doing this ... ...."

original:
The reason for being disgusted is that a storyboard is absolutely out of hand. I can not retrieve it later if I take out a hand with a storyboard. On the contrary, if even a storyboard depicts his own convincing thing, it is easy afterwards.

G:
Method

original:
Because the storyboard becomes the design drawing of the work, if a good staff gathers it will build a good house based on the design drawing. That is why I can not draw out a storyboard absolutely, I draw scarier every time I paint, I suffer. In my case, I intend to do editing at the stage of the storyboard, so it's even more so because I do not replace scenes or replace cuts in the editing stage.

G:
Even without cut and paste, the completed picture story is the design drawing of the finished product as it is.

original:
The point that the storyboard is the most different from the screenplay is that the length is decided there. As this cut is how many seconds I put in myself, the tempo and rhythm of the work will be determined there. Also, since I will also include instructions for music that "This kind of music comes in here" in a storyboard, not only the picture but also the design of the music will draw while drawing a picture contest.

G:
Indeed, when drawing a storyboard, is it sound that the sounds that flow in that scene are also heard?

original:
If you can not hear it's masculine.

G:
Is it not only the so-called SE sound, can you hear the music too?

original:
I think that I have to think about that far.

G:
Even though I made a trailer for this trailer, even though it was the main edition I saw in the preview, I thought what kind of order the music was because it was impressive, but for the director it was already decided at the time of painting the picture storyboard ,When.

original:
While drawing a picture storyboard, I was thinking "Let's go rock here!"

G:
Is there any difficult part in making this work?

original:
Where it was difficult ... Well, throughout the whole thing it is exhausted to tell the favorite original to the contemporary audience, tell the charm properly without breaking the original. So I wanted to be a good tool for Mr. Sugiura for that. "I am doing movies on behalf of Mr. Sugiura who is no longer able to make movies anymore".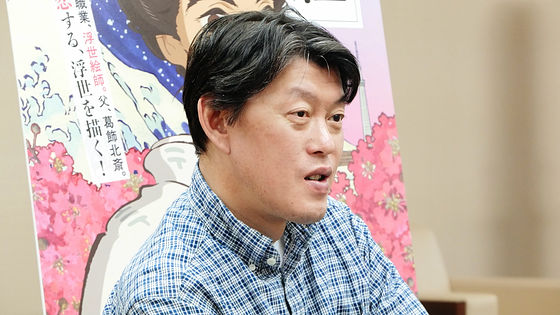 G:
It was about how to move the perfect original with a movie.

original:
Well, I think that was successful.

G:
Although I was aiming for 100 points in all if I put on a point on my past work, how many points did you see the completed video of "Momochika" by yourself?

original:
Is it ... ... Should the customer decide to decide (laugh)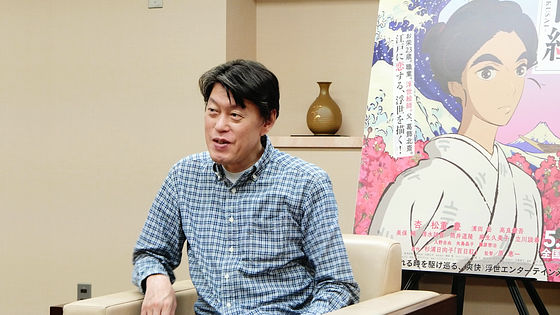 G:
Well, I had you watch it at the movie theaters (laugh). Thank you for all the story today.

The movie "Momozuka - Miss Hokusai" is released nationwide from Saturday, May 9th.

directed by:Hara Yoshi "Kappa no ku to summer break" "Colorful" "Crayon Shinchan" series
Original:Hidako Sugiura "Hyakka"
Screenplay:Miho Maruo
Production:Production I. G
distribution:Tokyo Theatre
Voice appearance:Kyou, Matsushige Yutaka, Hamada Take, Kengo Takara, Jun Miho, Shinzo Shinzo, Tsutsui Tsui, Kumiko Aso, Tachikawa Tsu Spring
Yuino Izumi, Yajima Akiko, Fujiwara Keiji
© 2014-2015 Hidako Sugiura · MS.HS / "Hyakka" Production Committee