What is the "Production Committee" and what kind of work are you doing? The person in charge of the site talked concretely at the roundtable meeting of AnimeJapan 2015


Producers in charge who actually work on site do not know what kind of people are members of "Production Committee" seen in many animations, how to proceed and how they are doing work The place to tellAnimeJapan 2015Was established.

ProgressionProduction I. GProducer ofSTEVE N 'STEVENA directorTomohiko IshiiIn charge,WIT STUDIORepresentative Director and PresidentTadashi WadaMr.,TohoProducer'sKawamura GenkiMr.,Studio GhibliProducer'sYoshiaki NishimuraAppeared.

Mr. Ishii, Wada, Mr. Kawamura, Nishimura from the left.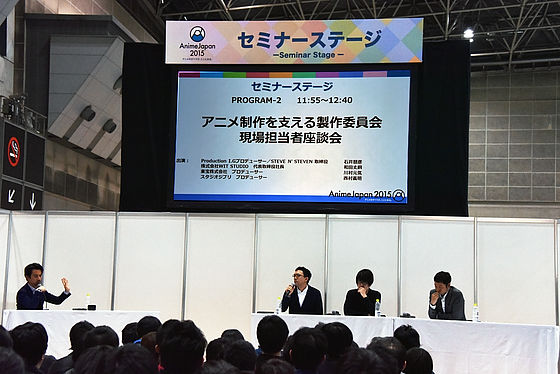 ◆ Producers who worked on animation
WIT STUDIO Kazuo Wada producer (Wada):
At first I was working as a communication equipment maker. One time, I thought that I would regret my life if I did not engage in anime I liked suddenly, Production I. GMr. IshikawaWe had direct contact with Mr. Ishikawa and I was asked to work at Mr. Ishikawa. The trigger for I. G is "Mobile Police Patlabor" "Ghost in the Shell".

Toho Kawamura Genki Producer (Kawamura):
I was originally a producer of live-action movies, "train man"Confession"VillainI have made such as. The relationship with animation is the 3DCG movie released in 2011 with HakusanFriends Nagi of Mononoke Island", Then after"Wolf and children's rain and snow"soMamoru HosodaI joined with the director. After that, Toho decided to participate because there was a movement to do the TV animation series. nowRie MatsumotoWith directorBondsAnd "April broadcast from"Blood of Blood FrontI am making an animation called. Directed by Hosoda Mamoru, published on July 11, 2015A child of a monsterWe are also participating. I think that in the future it will be half of the live-action and animation.

Studio Ghibli Yoshiaki Nishimura Producer (Nishimura):
I thought that I wanted to make a movie since I was a student, and if I make it, it is an animated movie, I thought that I would like to enter Studio Ghibli. There is a rim, I wrote a letter to a producer Toshio Suzuki, I got read, I decided to adopt after interview.

Production I.G Tomohiko Ishii producer (Ishii):
In the past, when asked "How do you make animation," many questions were asked, "How are you making at the scene?" Recently, I feel that the question about the composition of the committee is increasing, "How do you make a plan, how do you collect money and send it to the world?" I think that animation is interesting as a business as much. Today, before starting the discussion, I first tried to illustrate the composition of the general production committee. In line with the flow of these bases, I wonder what members today are meeting, specifically planning how to procure funds, ... specifically. First of all, Ms. Kawamura, right now "Blood of Blood FrontWhere is the beginning, can you talk about what you have been doing until the airing on April 4?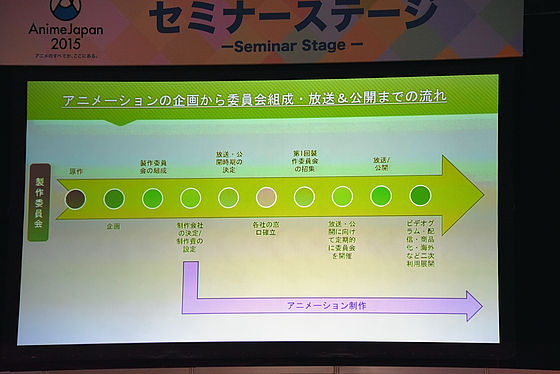 Kawamura:
In the case of myself, in the form of "planning and production", it is more a planning center than a site. First of all I saw a couple of works by Director Rie Matsumoto and I thought it was very interesting, and I kept on talking about someday I wanted to do TV series and movies someday. Then, by chance, the Toho youngOkamuraI brought a story that the producer called "Blood Battle Front" wanted to animate Shueisha 's comic. Director Matsumoto was a big fan of the "Bloodfront Front Line", so then the plan and creators were tied to do the TV series with that. Thinking that there was a collapsed New York world view and a variety of action scenes, we discussed with Bonds three people, "Why is Bonds interesting?" We talked with Bonds Oobie Producer. From there I brought it to MBS who had a connection with Mr. Bonds, such as "FULLMETAL ALCHEMIST", "I want to do it." So, we made a production committee with Toho of the package company and MBS of the broadcasting company, Shueisha of the original, ADK.

Ishii:
How did you proceed on a daily basis to decide the planning with publishers and broadcasters before the production committee was assembled? I think whether you are interested in everything at such a point whether it is drinking or a meeting room.

Kawamura:
Because this industry is not so wide, we are waiting for a moment when a combination is born. There is a director, there is a production, there is a producer, there is a broadcasting station, at what timing will you combine, sense, willingness, or whether you can share business benefits, I think that there are various things There is a moment when it fits. Everyone is constantly interchanging, so it is not decided anywhere, there are places like luck. When I happen to be doing projects I was supposed to drink with Ms. Maruyama.

Ishii:
There is such a thing.

Kawamura:
I was talking to a friend who said "Director Rie Matsumoto is funny" and "I will do it when I get done ..." This time, I had a long time talking with Mr. Okubo of Bonds "It's funny, is not it?" As I had talked to him, I was going to do the work at Matsumoto's coach so "Would you like to do it together?" I am talking about another work and I feel that the combination is addictive.

Ishii:
Wada, how was it for "Advance giant"?

Wada:
There is a part that I thought that it is the same as listening to Kawamura's story. Originally, there was a waiting time with Pony Canyon who together was making "Sengoku BASARA", so I was told that "I do not want to do these recently" and answered "Advance giants are funny" It is a trigger. Since it was a production company, I wrote a proposal and fought in the competition, but as in the case of Director Rie Matsumoto the existence of the director was great, in the case of advancement it is great that "Director Tetsuro Araki wanted to advance" .

Ishii:
Is there a feeling that you will start making with the person who has the same ambition when the director you want to join and the work image you want to do are engaged and the project and the original engage with each other?

Wada:
I agree. As the animation scene is busy on a daily basis, it is mostly an image determined when talking to waiting time.

Ishii:
I think Ms. Nishimura is another position, but how is it?

Nishimura:
The company called Studio Ghibli is quite special in the animation industry, and I think that it is not useful to talk about composition of the production committee (laugh). From the place where the publisher Tokuma Shoten has the animation production studio, it is unique, but the producer takes command of all stages at every phase. In addition to planning and screenplay, if you do creative control at the production site, you can sometimes get creators' life counseling in animation production at long stages. We will also steer the Production Committee and advertise and publish the completed movies, packaging, commercializing, overseas deployment all ...... The scope of the work is tough to diversify, but how to engage in movies I am making movies in a very blessed scheme.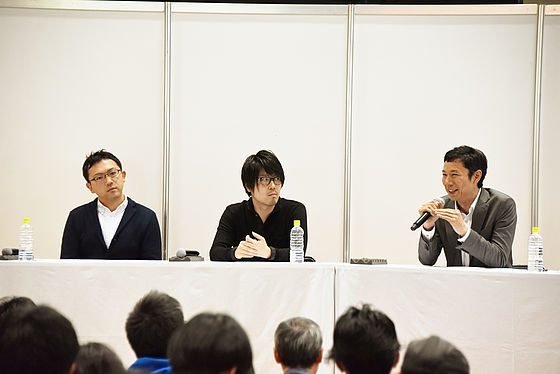 Ishii:
Although it is a vivid story, how do you decide to make Mr. Wada or Mr. Kawamura, for example, when the date of broadcasting and public release comes into sight, how do you decide the production cost?

Wada:
First of all it is a start from "I will not tell you the cost of production" (laugh)

Ishii:
This is the position as a production company.

Wada:
Only the thing to do is decided, and money is not gathered at all, but it is withdrawal start.

Ishii:
Work has already begun as a production company, is not it? Wada said at the committee that "I will be in trouble if I do not decide it soon"?

Wada:
I agree. I will say strongly from here one step before becoming unable to turn back if further proceeding.

Kawamura:
I have not seen the budget chart properly ....

Ishii:
How blessed ... ... (laugh).

Kawamura:
I think that there is a role sharing, I'm finding a director, I want to do such stuff and such an original, if I can produce such a production it is good to see a dream, but to dream a dream is costly. In the story about how much it is, this industry is very fuzzy, is not it? There is "About this size", but I think that the breakdown is honest, I do not know if it is a person who leads the field like Wada. Well then, it might be around what the money is spending, whether it is drawing or art, or perhaps around the sound, but I think that the judgment of what is the best is a showroom of the producer's sense of production I am consulting with that sense, so I try not to put out my mouth as much as possible.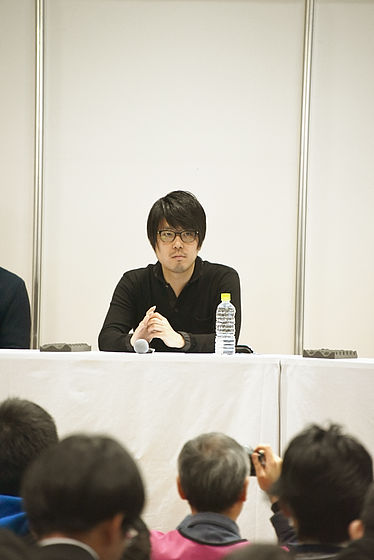 Wada:
Basically, the director and a planning producer like Mr. Kawamura said "I want to make this", I will go in and enter the budget and schedule, the reality will start.

Kawamura:
There is a feeling like a dream losing one by one in reality in reality ... (laugh). But sometimes I get better with an idea I put out instead. Basically, there is a line that will be useless if we scrape any further, I think that it is also the producer's skill to see that line. I think that making a work is like a rock festival, if the fest is interesting, excellent staff gather and funds gather, so I think it is my job to make fes itself as interesting as possible It is.

Ishii:
Weekly every week, as a committee we are not talking about a desk, deciding while eating some rice, deciding in a relationship of daily life, forming it in the production committee I think that it is a fact.

Wada:
However, I was amazed that Ms. Kawamura came to the animation from live action.

Kawamura:
Originally I loved animated movies, I thought that I should not like it too much. When I came to the current movie producer section in 2003, my boss at that time is nowShimataniI was president. Therefore, it is told that anyone will see you,MadhouseI met Director Toshi now. So, the director I met for the first time at this job is now a director. At that time, when I thought that 'Picture contest is such a finished product so much!', When I saw a paprika's storyboard, there was no storyboard drawn in such details afterwards (lol)

Wada:
That's right.

Kawamura:
With that footSTUDIO 4 ° CAlso go to, with Eiko TanakaKoji MorimotoMeet the director. After that, I took 10 years of live action and finally came to this world thanks to the studio map director Mamoru Hosoda and Yuichiro Saito producer.

Ishii:
Since there is the personality of the studio, it is important whether you know it or not. I think that it is interesting to do with a producer that knows it. In this way, not only are each company deciding on the "committee" to take charge of responsibility, but many are making it in my daily work. As I mentioned before, there is a tiny world in this industry, people who have decided on planning are almost familiar. I do not know such things so much, so first of all I think that making a human relationship with those people is a shortcut to launch an animation plan. Even if studying the structure of business, I do not think that it will be very helpful.

Nishimura:
But it is such a seminar, is not it? (Lol)

Kawamura:
I think that animation is pure in such a meaning. Directors and producers who wish to "create such a work" first come first, I think that it is common for me to collect money after that. Of course there are schemes where business is ahead, but the four people here are creative first.

How the Production Committee Works
Ishii:
Next, I would like to talk about the roles of the Production Committee when the Production Committee gathered together, the director and the original together, and the production cost was visible. Mr. Wada, please explain what kind of people are the general production committee family.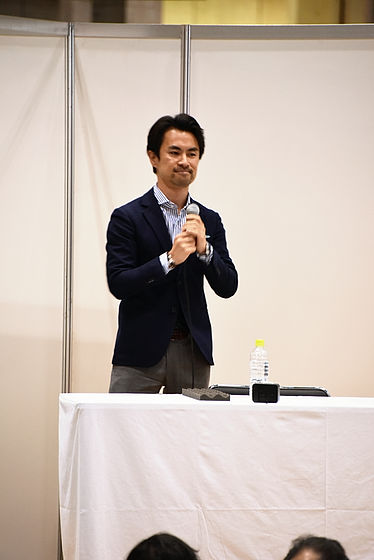 Wada:
The members of the Production Committee are broadly divided into four, TV stations, DVD makers, music companies, goods makers. For example, since it was decided that it would be done on television the first point in "Advance Giant", I decided to consult with MBS from the screenplay stage as to how far I could express the giant's scene. Among them, as a result, TOKYO MX will broadcast on us.

Ishii:
There are places where the expression has decided the frame.

Wada:
In terms of goods makers, what kinds of goods can be put out in that picture? Because I am considering the requirement for each business to establish business, in my sense, I am aware that people who set hurdles to overcome in video production. It is like touching it one by one.

Ishii:
How do you view the role of Mr. Kawamura until the committee completes animation and releases it to the world?

Kawamura:
In the case of the work I am doing, the role sharing is ambiguous. I think there is a pattern to do creatives together, and in the case of a work incorporating merchandising, I think that I will do accordingly, I think that it is a relationship that we are discussing each other 's strengths while talking about a little while ago. The point of departure is also important, so I'm trying not to intervene too much on the worksite, so I think that it is part of the sense that I mentioned earlier, how to do the line drawing out there.

Ishii:
Writing is a screenwriting conference where content discussion and supervision are done. The committee has been decided, when the airing has been decided, Mr. Wada and the producer of a production company like me draw a schedule. Once a week, members of the committee gather, plotting about 2 to 3 talks each time, when OK comes out, scenario, we will proceed weekly. So we sometimes talk about the contents and we will consult with you as we can commercialize it so we can not get out of it. Nishimura, the same member always exists as a committee of Ghibli, how is the role sharing?

Nishimura:
I think that power points are different between television production and movies. In the case of a movie, the position of each constituent member of the Production Committee has an aspect as an investor that everyone wants to make a little if it hits, and an aspect as a propaganda to promote a lot to hit the movie. For Studio Ghibli work, the number of participating companies of the production committee is larger in the later work group than in the initial work group, but it is not because the investors did not gather in the Studio Ghibli movie, but the maximum value of the movie It is said that we have acquired cooperation with new business formats, new convenience stores with a new promotional channel, convenience stores and the Internet, etc. in order to make it. The production committee, in the case of a movie, the media mix-like propaganda function of the production committee itself becomes a big element.

Ishii:
It is not simply that everyone invests tens of percent in the movie but it is good skill of each company, if it is a television station it creates related programs and promotes it at its own booth of the event, We will also promote the advertising function for the entire committee to succeed as a work as well as a business. Although I dare express it firmly, it is the phrase "Establishment of window of each company". As the director is decided, I can roughly see the figures and sharing what kind of business each company is going to do business with, but I can see that "we are playing video" "We play on TV." . As recently as streaming animation on the web or increasing the number of web advertisements rather than television, IT companies will increase to committee members, if those become games or pachinko, those makers enter and constitute the committee If you look at the company you do you know what strategy it is.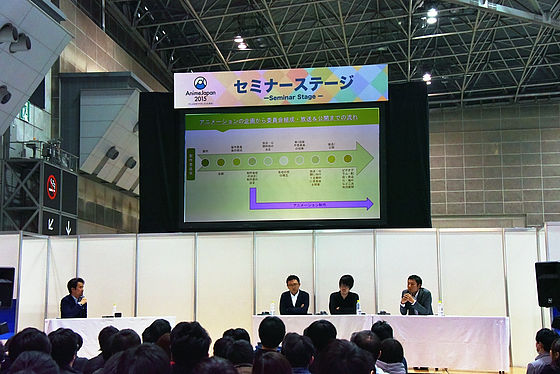 By the way, how are you doing when you gather new members?

Kawamura:
It was also in Nishimura's story, but it's an impression that a movie is gathering a lot of friends who are power of advertisement. Television is a bit more business-oriented, meaning that it has a strong investment to acquire a window.

Nishimura:
I will tell you whether we will meet together.

Kawamura:
Because copyright lasts several decades, Toho is concerned about being able to run as a rights holder together for decades. So, it may be a conservative partnership.

Ishii:
How many times did the committee meet in the month?

Wada:
Before broadcasting and launching are different, the first is in month 1, and aside from that it is a production meeting and commercialization meeting as a subcommittee, it is an image that we meet face to face on week one as main member.

Kawamura:
It is the monthly pace.

Nishimura:
Ghibli seems to have done frequently before, but in the recent work mostly work with those with familiar face, so there are many subcommittees, the meeting entitled Production Committee, as a summary, "like this There is an impression that it is a place to make a presentation saying "I will do things."

Ishii:
I think that it is a committee to backwardly calculate that each company will do this before publication and to push or drive in "You are wrong as it is this way?" When everyone gathered How about Mr. Kawamura?

Kawamura:
Since I have a negative character, I am making it as "I am going to have a big moss on this movie" from the time I make it. Even if an amazing trailer is completed, I will find a place that is as negative as possible "No, it's too heavy." Hoping for hopelessness, trying to get rid of that bud and move forward. It is easy to become hopeful, so it is a style that goes desperately as possible. We respond quickly in advance and try to think as many possibilities as possible rather than "trying out".

Ishii:
So, it is interesting to have each team's motivation motivated and get together.

Kawamura:
As I said earlier, everyone is supposed to be the carrying fellow if it is an interesting festival, otherwise it will be someone else.

Ishii:
How to make it on site is completely different logic, but if it is at the committee level, can you set goals and divide your charge and make the festival succeed? As the frequency gradually increases for publication, the number of advertisements and business should also increase, and will be broadcast & open to the public. Another important task is second use. Since animation is a long-standing work such as video software comes out even after the broadcasting is over, it is also a big role of the production committee to divide roles so that various people can see it over and over again. Since it's time soon, if there is anything you would like to do in the future about making animation through the Production Committee, please write down one word at a time.

Nishimura:
The production committee is only a mechanism, it is first to make a work meaningful for each person in charge of the production committee to participate, and the film that everyone seems to want to make a big success by advertising it Whether it is important or not is important. In addition to publication and music, the number of movie productions has increased dramatically in recent years, but it is not so if the industry players are increasing in proportion. Then, members of each committee inevitably have to work as doing variously with other works. Among them, I think that it is the work of the lead producer's producer whether the people in charge of the committee can feel the feeling of hitting this work and whether it can be excited.

Kawamura:
I think that it is a business committee of animation and movies though it is business, but not business. Because we are entertainment jobs that make something that does not make roads or make food, but the ultimate is the entertainment work that makes it important for business people to do business, but somewhere I think that I want to send interesting stories and visuals to the world and participate. Can you make yourself a planner as a festival who thinks "I want to do entertainment work" can think that "I want to send such an interesting thing"? The festival will not be fun unless musicians and store openers do their best. That is the Production Committee. So I think that the number of people who will become serious will increase to their work.

Wada:
As Mr. Kawamura said, the image created will also change as a result of the festival's members and their business development. I think that this production committee model is easy to enter, it is an interesting system, so if you are interested in those who are motivated, I think that you can make the animation excitement.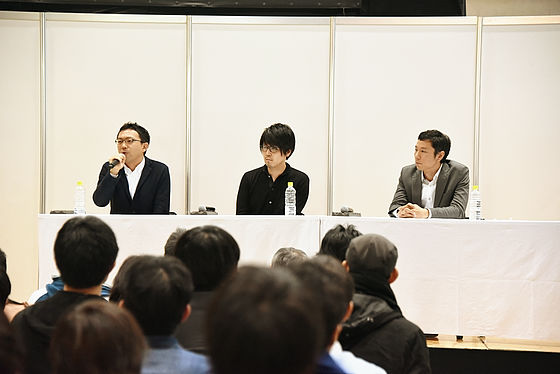 Ishii:
There is no formal theory in the production committee, but as it is the current situation that you are turning with few members than you are imagined, please do not hesitate to speak to me, as many as one from the new world I hope people will become a committee member. Thank you for today.